The term jacket includes several styles and occasions, including casual jackets, which are worn outdoors to keep warm, and elegant jackets, which are worn inside, usually as part of a suit. To look stylish in any outfit, you just need to find the style that suits you. When deciding which jackets to buy, you need to consider your body shape, color, personality, and lifestyle, as well as whether you need a jacket for a particular occasion. You also need to think about what kind of clothes you will wear the jacket with and make sure that the jacket complements any outfit.
For spring, fall, cool summer days, and warm winter days, an outdoor jacket is just what you need. It is usually shorter and lighter than a coat and has little heat, but it is also very practical and easy to move around.
When choosing a jacket, first of all, you need to remember where you will wear it. The jacket you wear to work should be much more elegant than the jacket you wear on weekends, and the jacket you wear in the evening is likely to be a little more elegant. If you want to wear a jacket in a wide variety of situations, you should try to find a versatile style that can be paired with all types of men's and women's clothing. You have to consider how warm your jacket needs to be and whether it needs to be waterproof.
Choosing the right jacket for any occasion and outing can be difficult, especially if you're not familiar with the different types. Luckily, we're here to make sure your outerwear is always in place every time you walk out the door.
Different Types of Jacket Names With Pictures
A jacket is a garment that covers the upper body and may have sleeves. They are often worn as a protection from the cold or as a fashion item. Learn the different types of jackets and how to wear them in different seasons. Here is the latest list of all types of jacket names with pictures and images that you should know about.
1. Bomber Jacket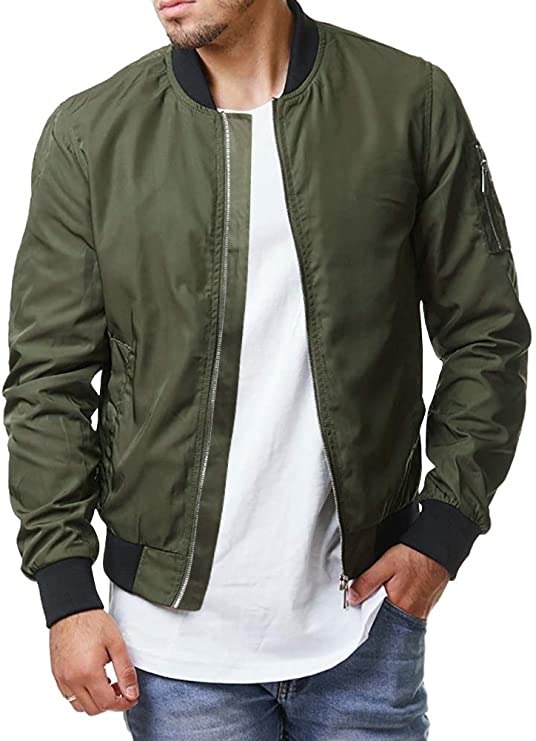 A bomber jacket, also known as a flight jacket, is a short, durable jacket with a front zip fastening, fitted or elasticated waist, and cuffs. This style originated in the United States Air Force, where it was worn by flight crew members. However, today the bomber jacket is loved by men of all professions. This comfortable and highly flexible jacket is perfect for a variety of everyday ensembles. While traditional bomber jackets are made from leather, this style is now often used in nylon and other materials.
2. Biker Jacket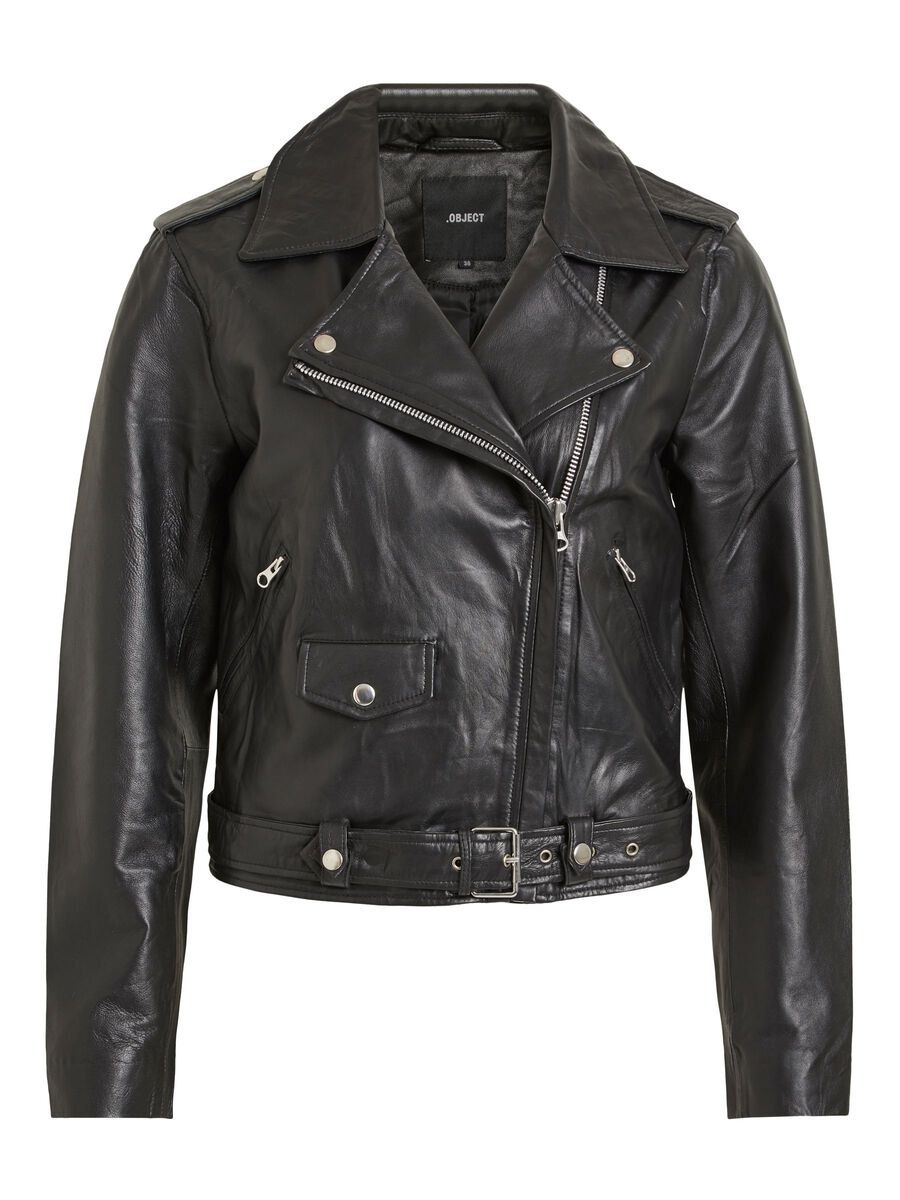 On the days when you feel a little naughty, there is no better jacket than a biker jacket. Whether you are a motorcyclist or not, this short, skin-tight leather jacket with zippers and studs looks stylish and durable. It also looks great with jeans and a T-shirt, making it a quick and easy option when you're late but still want to look good.
3. Trucker Jacket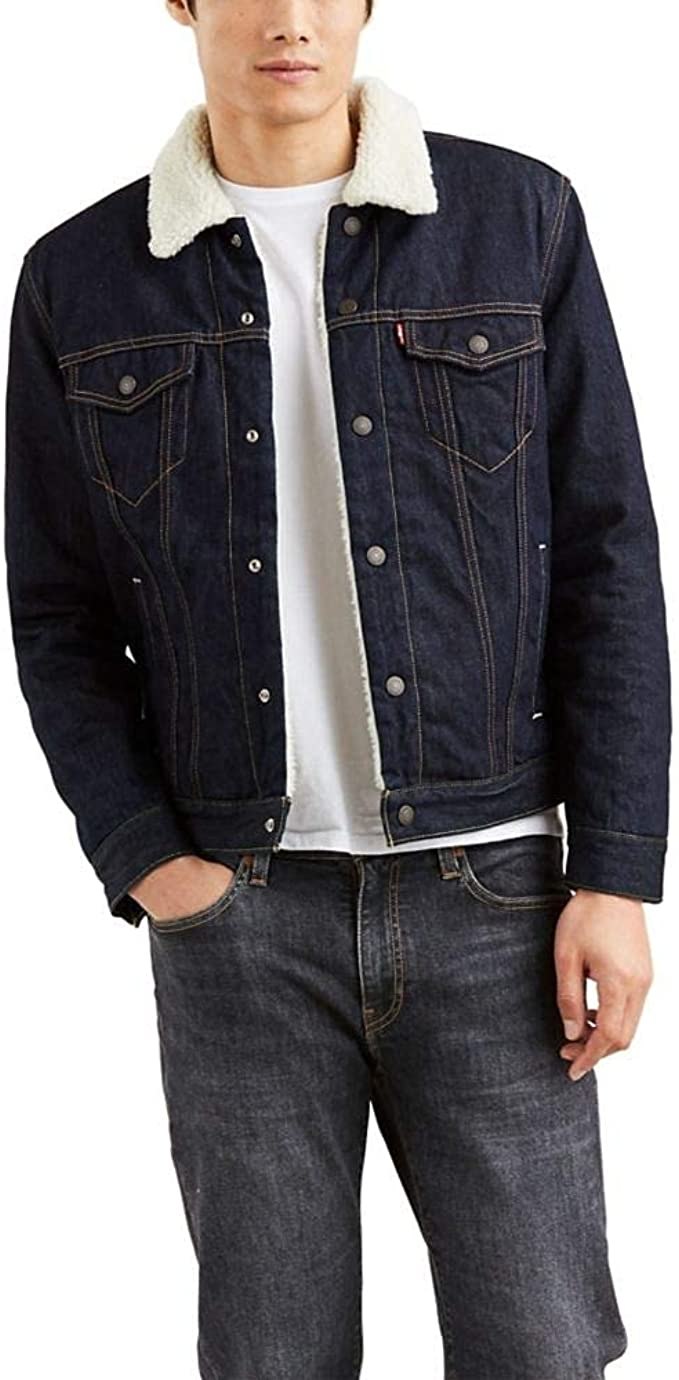 The trucker's jacket has been an everyday garment for over 150 years because it's incredibly comfortable: it holds on to many layers when temperatures are unpleasant, but it really does win on days when you're not sure if it's time to jacket or not.
4. Denim Jacket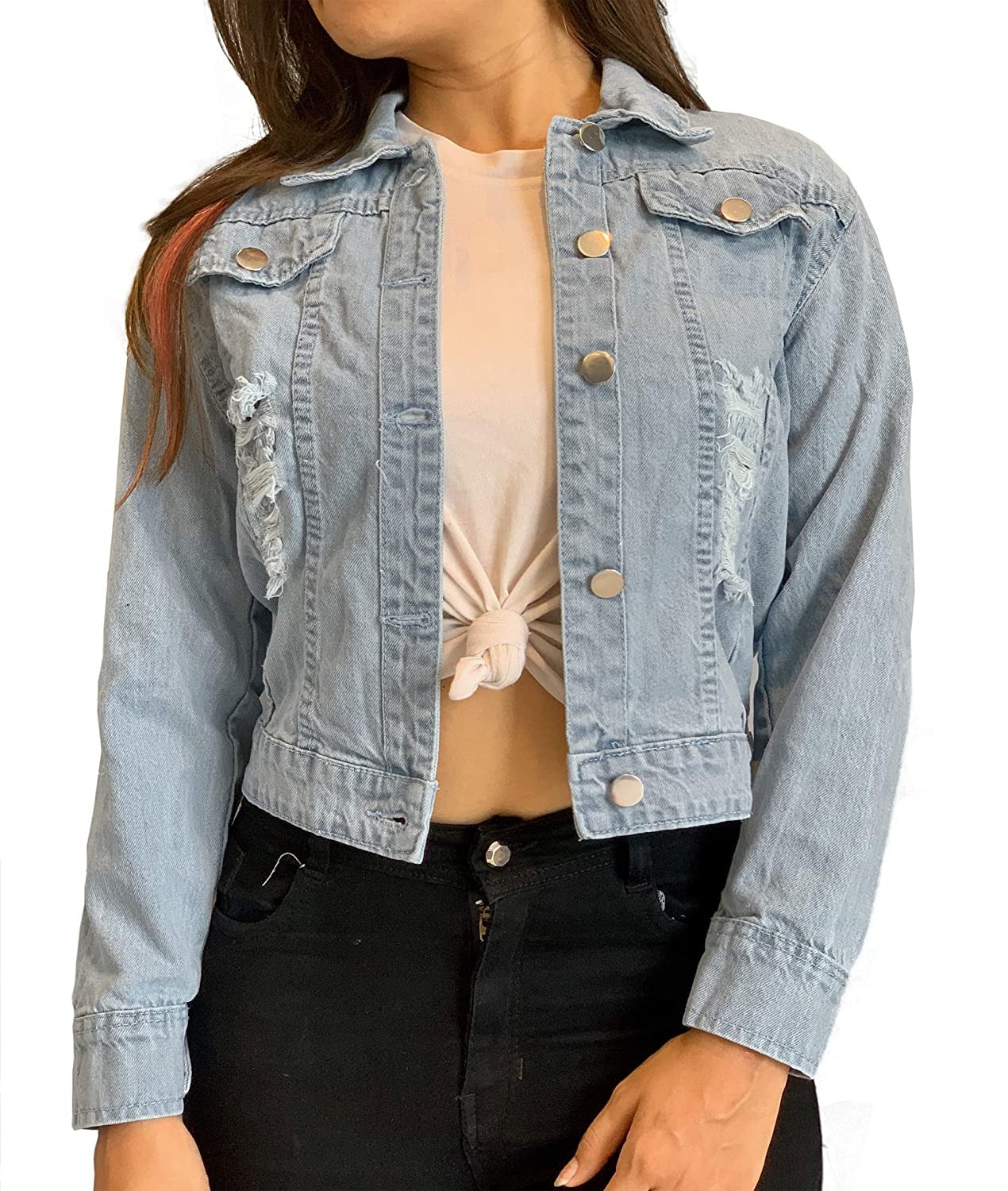 If you still don't have at least one denim jacket, it's time to invest. This flexible outerwear option looks excellent with countless casual and smart casual outfits. It is also ideal for any season. Wear it on summer evenings with a white cut-out tee and winter days with a black turtleneck sweater and under a camel overcoat.
5. Track Jacket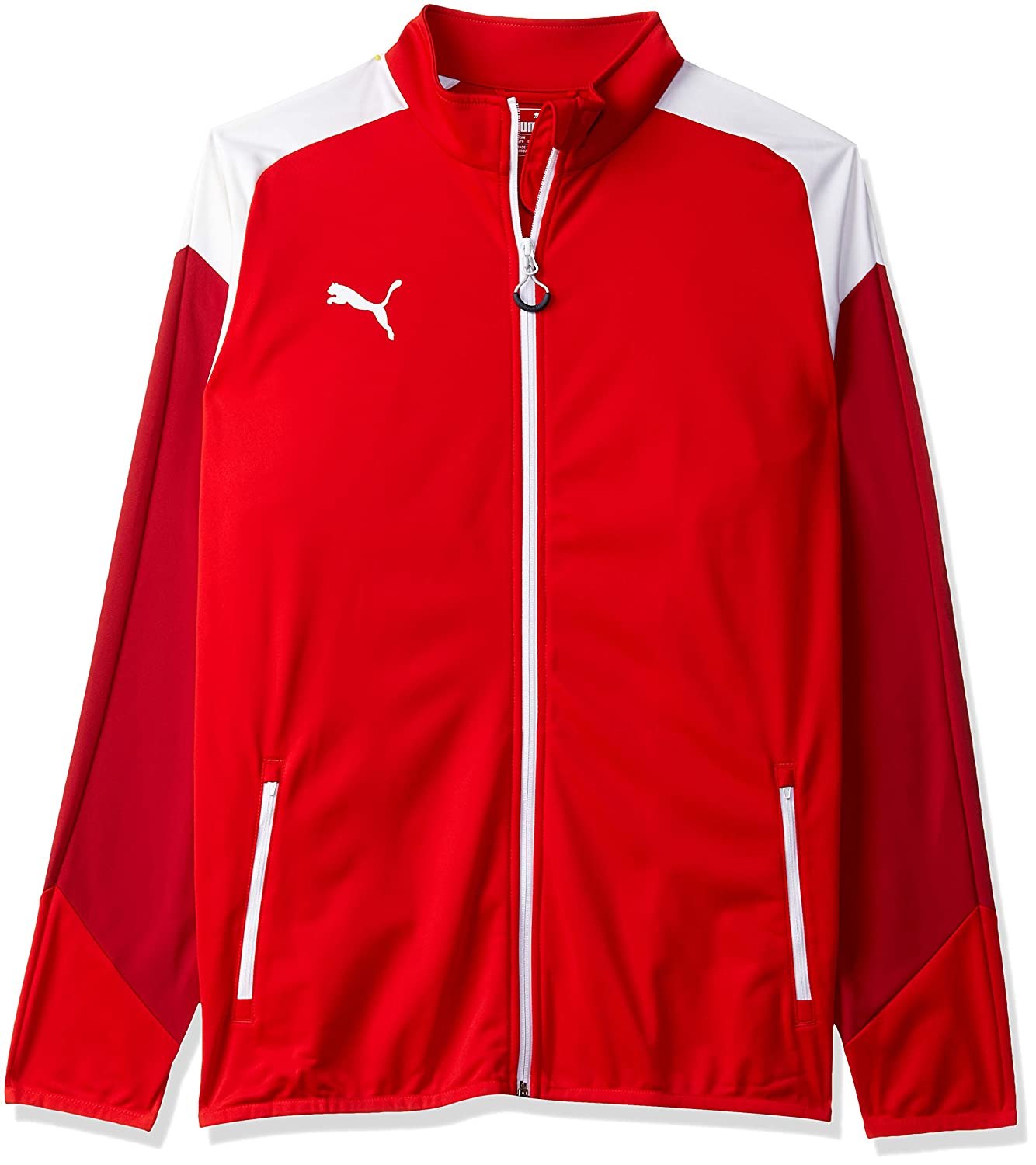 Whether you're running in the park or having coffee with friends, a track jacket can be a great option. Comfortable and lightweight, this style typically features a front zip and ribbed cuffs and tape. Its athletic aesthetic makes it the perfect choice for sports teams. You just have to decide if you want to add matching pants or choose jeans.
6. Blouson Jacket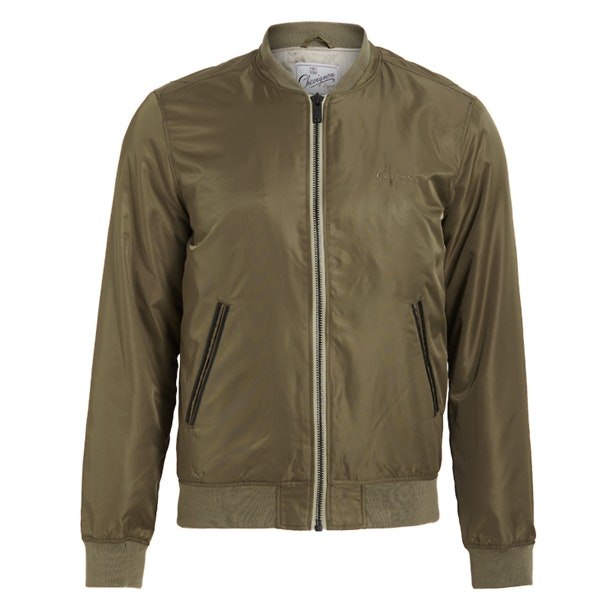 Also known as Harrington, a blouson jacket is a zip-length, solid color jacket. The model features built-in or elasticated cuffs and a belt strap that gather material, and a "blouse" at the wrists and waist. Thus, the cut is similar to a bomber jacket. However, it is usually more tailored and often ends with a classic collar, making it a little smarter.
7. Hooded Jacket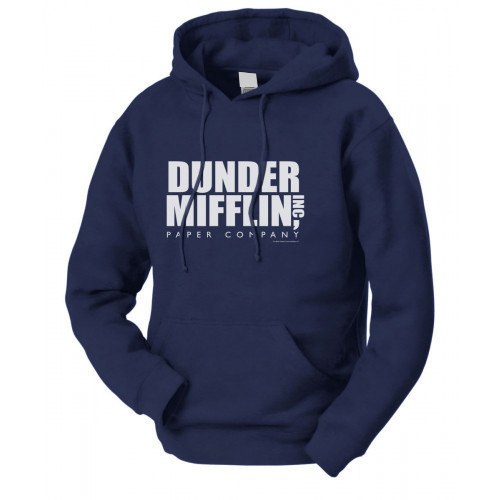 A practical and stylish jacket with a hood is a must for every man. The outerwear option will not only help keep your face and hair dry in the rain but will also look trendy on a daily basis. All you have to do is choose your favorite hooded style. Will it be a simple sweat jacket, a modern bomber jacket, a cozy puffer, or something else? The choice is yours.
8. Cropped Jacket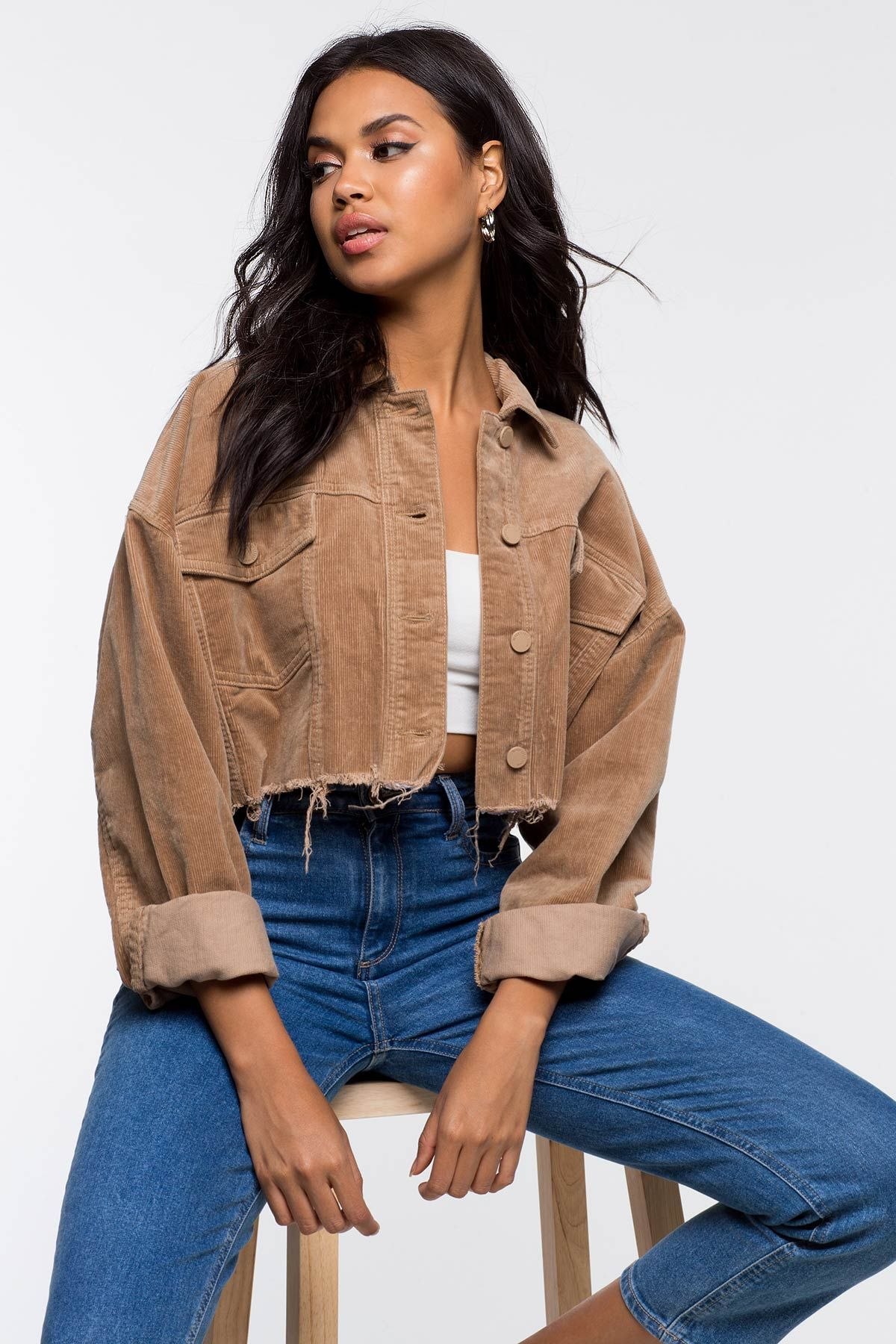 Cropped jackets, available in a variety of fabrics, are a new trend but have influenced women and the industry by making them a must in the wardrobe. As the name suggests, the cropped jacket is very similar to the crop tops, which are shorter in length. Sometimes cropped jackets also mean an asymmetrical style jacket that does not have a specific pattern. As we mentioned, the trend is fresh and exciting, which makes every woman try it. Cropped jackets are casual wear often worn for brunch and casual gatherings. Cropped jackets are also a fairly new trend. They have been on the market for several years.
9. Parka Jacket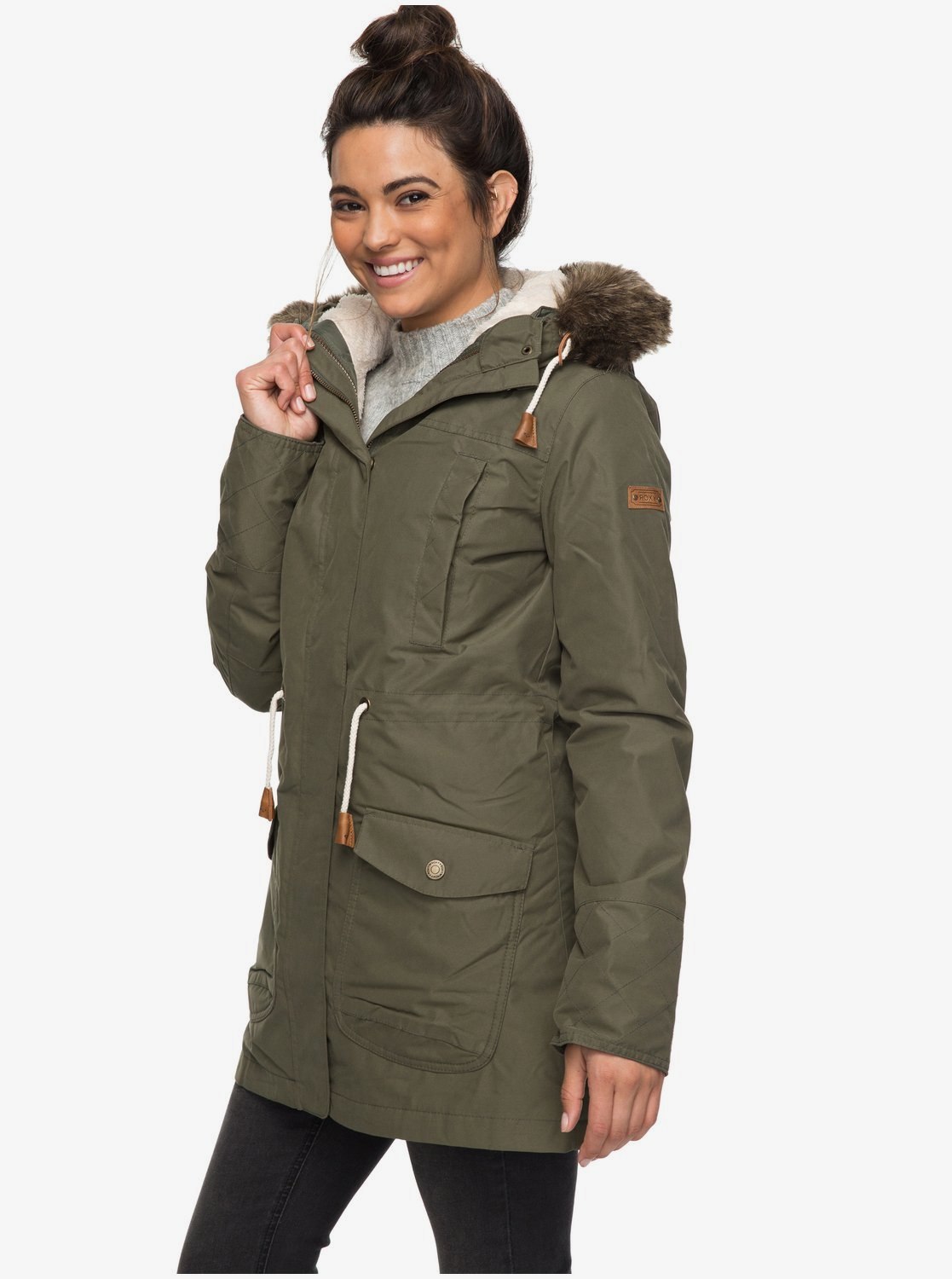 The Parka jacket is another new trend that has caught people's attention, and for that, we can thank the celebrities who have managed to highlight this trend. The jacket is longer in length and comes back over one shoulder for a distinctive look. They are available in soft colors and are specially designed for women. The Parka jacket is also available in denim, and women often wear a denim version.
The Parka jacket was first invested in Canada and is made of seals. A Caribup Inuit went out in a jacket in the Canadian Arctic to protect himself from the cold and dampness while hunting. This technique caught the world's attention in the 1900s, making Parka jackets a trend.
10. Linen Jacket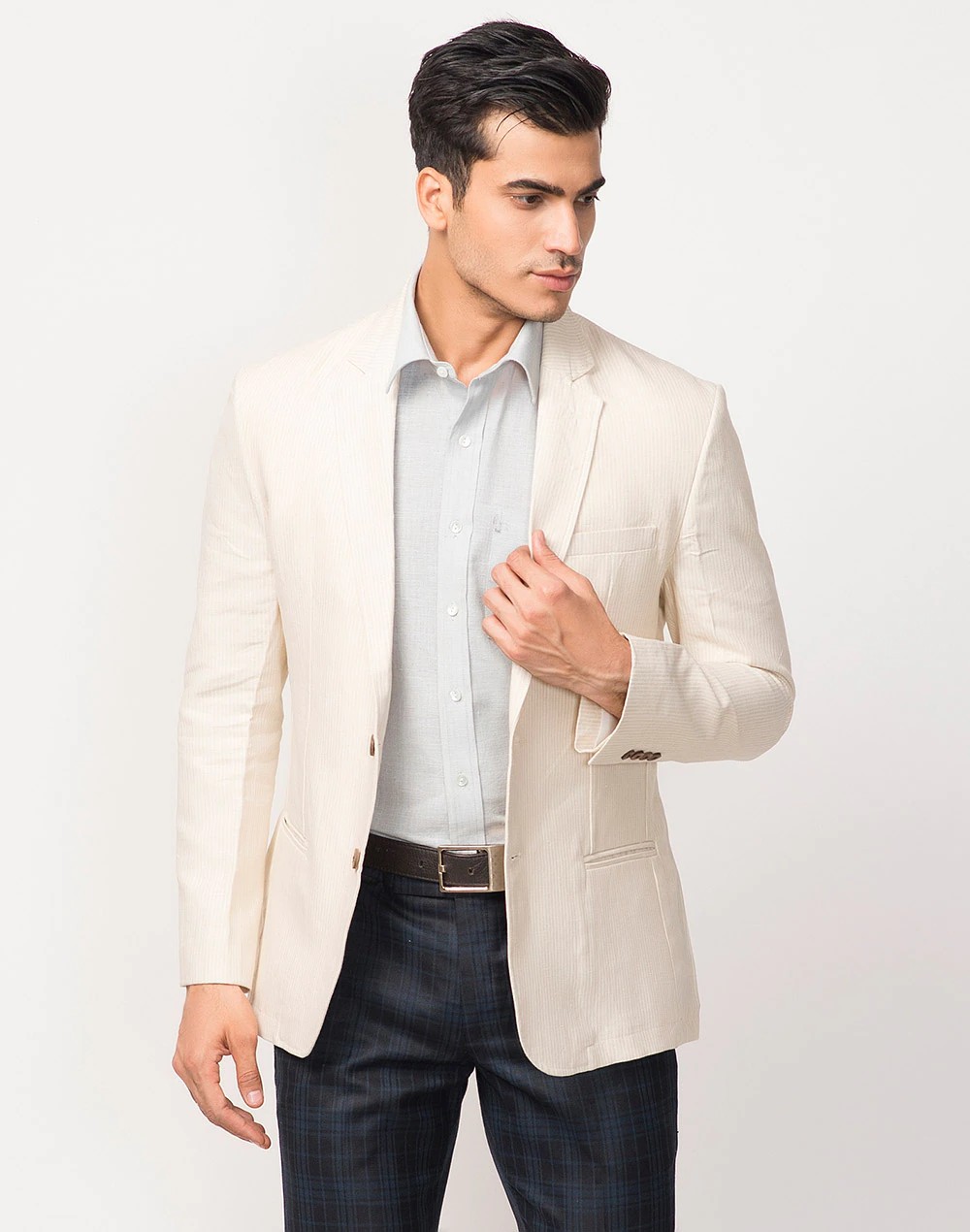 While most jackets are worn in winter, there is something cooler in the summer. Linen jackets are designed specifically for the hot summer heat, as they are made of lightweight fabric and are comfortable to wear. Women wear for formal occasions and are often paired with a contrasting t-shirt, shorts, and heels for parties. It creates an image that sets them apart from the crowd.
The history of Linen's dates back to the 19th century when linen fabric was expensive and lightweight. Which, of course, prevented from making Linen a trend. During World War II, this material gained popularity and has been a trend ever since. As this trend developed, it quickly became popular with celebrities because it was one of the most comfortable fabrics to wear.
11. Barbour Jacket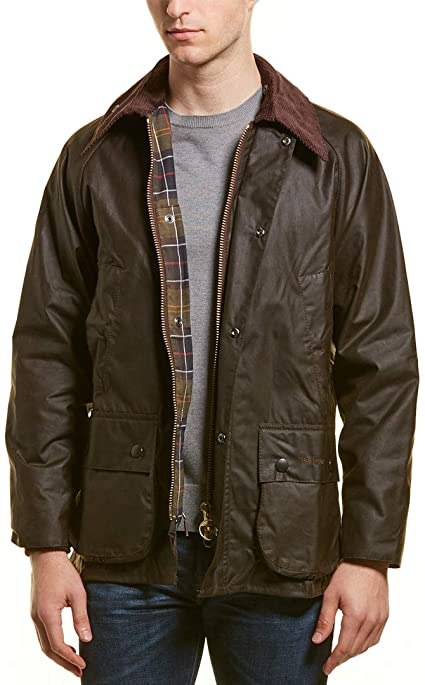 The Barbour jacket is another timeless classic jacket such as the bomber jacket and leather jacket. Fashionable jacket is not as easy to pull off as it seems. Often people think they can buy any size Barbour jacket because it doesn't look right when it is different. The jacket must be the right size to key the purchase of a Barbour jacket. The jacket should fit you perfectly, even if it gives a loose and relaxed look.
John Barbour founded the Barbour jacket company in 1894. But it wasn't until World War II that the jacket attracted attention. The jackets were used by British soldiers for their durability and flexibility. It also gave room to move and kept the soldiers dry so they could fight comfortably. The company later published its first catalog in 1908, which made the jacket immensely popular.
12. Cashmere Jacket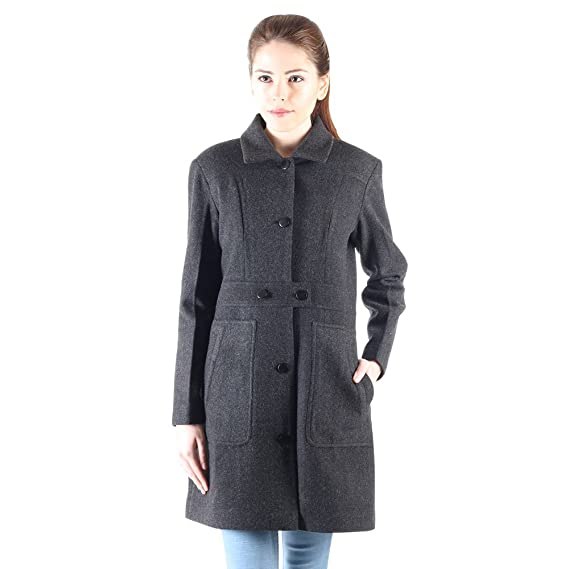 Everyone should have the perfect gear to protect themselves from winter and keep warm. A cashmere or wool jacket is just for this. Cashmere is a modern material that is rare, which naturally makes it valuable. The luxurious fabric comes from the Capra Hircus goat, which is native to the Himalayas and is mainly found in Mongolia. The first cashmere trade dates back to the 18th century. Cashmere shawls were exported from Kashmir to the west, mainly from France and Britain. Cashmere, adopted by the royal family, attracted a lot of attention, and soon designers began to create their own models from fabric.
13. Duster Jacket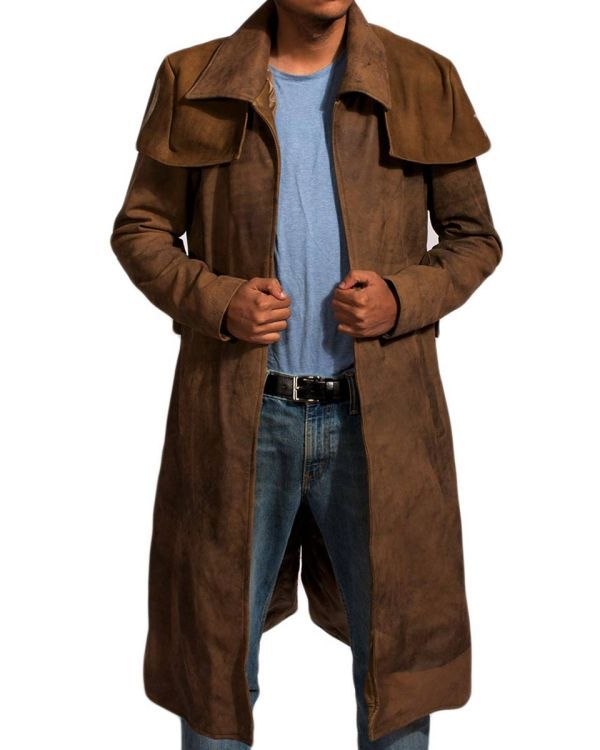 The duster is a light, loose-fit long coat. Originally, the dusters were full-length fabrics, lightweight fabrics, or linen jackets worn by riders to protect their clothing from dust marks. These dusters were usually cut from the back to the hip level to make them easier to carry on horseback.
The riders began to wear this to protect their clothes from the dust exploding from the horses' hooves. The dusters were usually trimmed down to the thighs so that they could be easily carried. Duster was first introduced to the general public in the film the Good, the Bad, and the Ugly. This is due to the revival of clothing. Today, motorcyclists wear dusters to keep the roads free of dust and dirt.
14. Fleece Jacket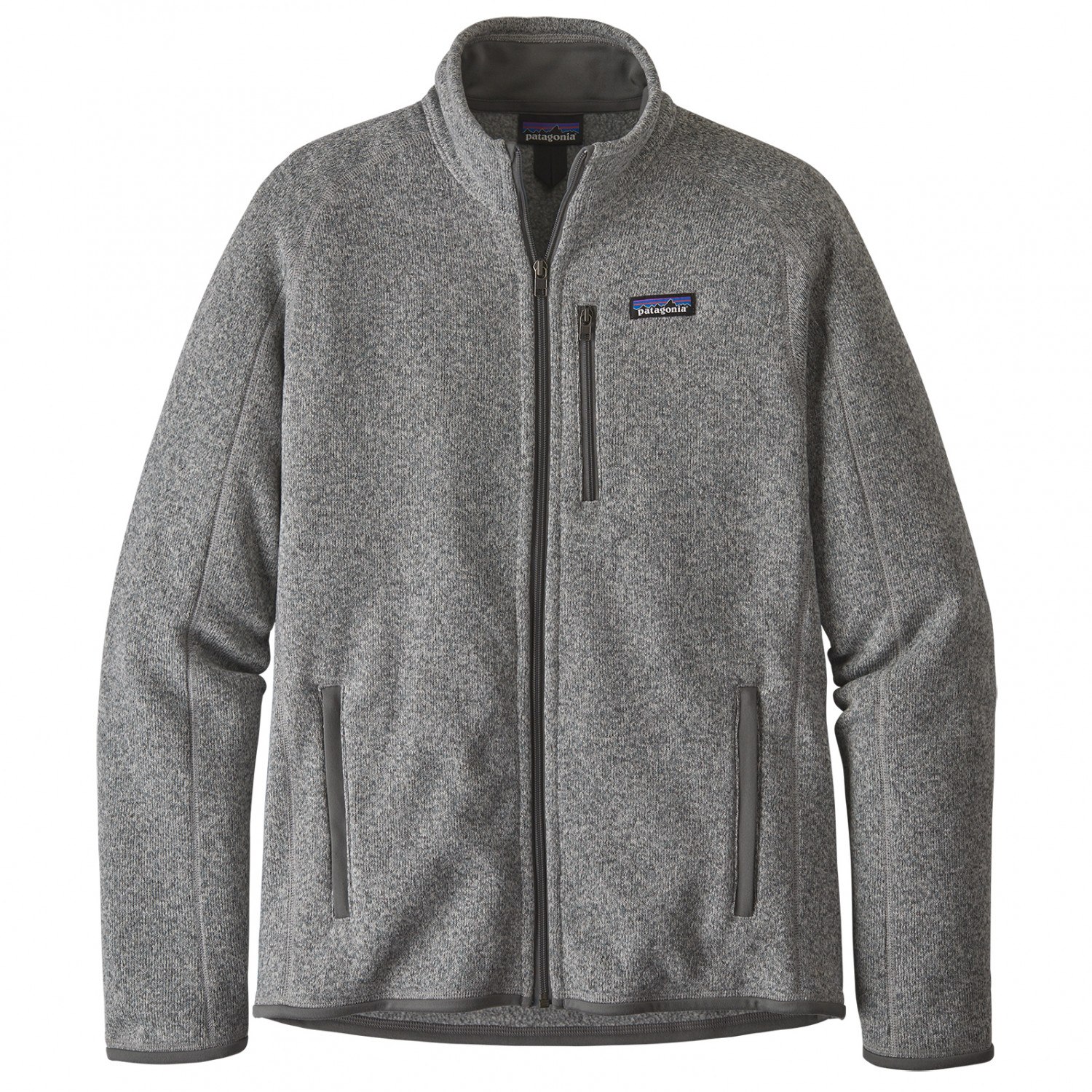 The fleece jacket has no buttons, so it makes does with the zippers. It provides a lot of thermal insulation but is not considered waterproof or snowproof. It will not help you in wind or rain. However, it is made from fleece or synthetic wool.
15. Varsity Jacket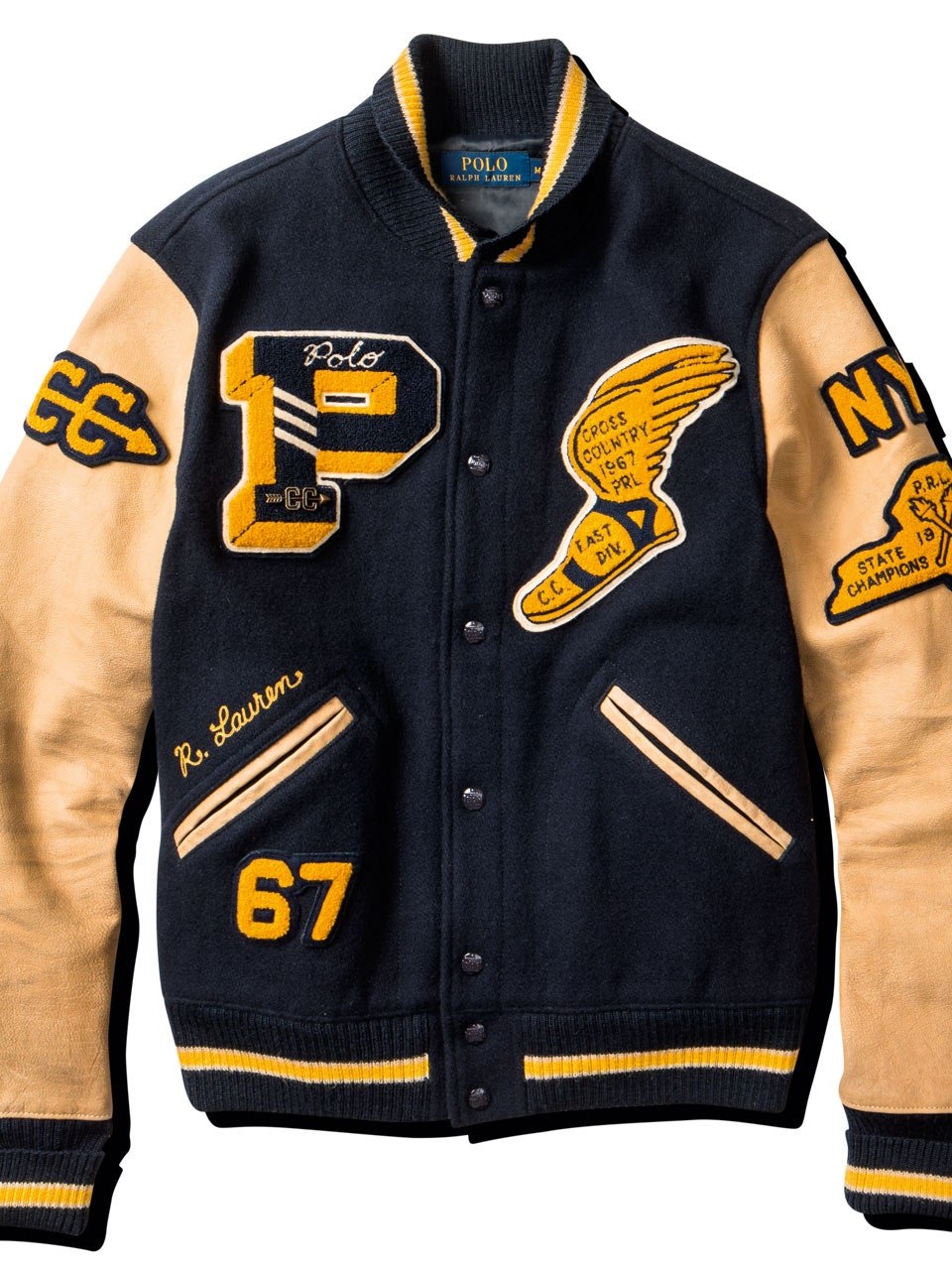 A staple of the high school jacket, the varsity jock, seems to carry your popularity over the shoulders. More seriously, they are decorative and usually have your high school initials. You can also add pins to them for an extra feel.
The versatile jacket, beloved by preps, jocks, and – more recently – menswear, is a varsity youth style that is divided into smart casual and casual sportswear.
You don't have to be prompted by Ivy Leaguer with an outstanding trust fund to hype this sleek classic. There are many options that will give you extra style points without going out to campus, all of which will add a healthy dose of collegiate coolness to your weekend wardrobe.
16. Overcoat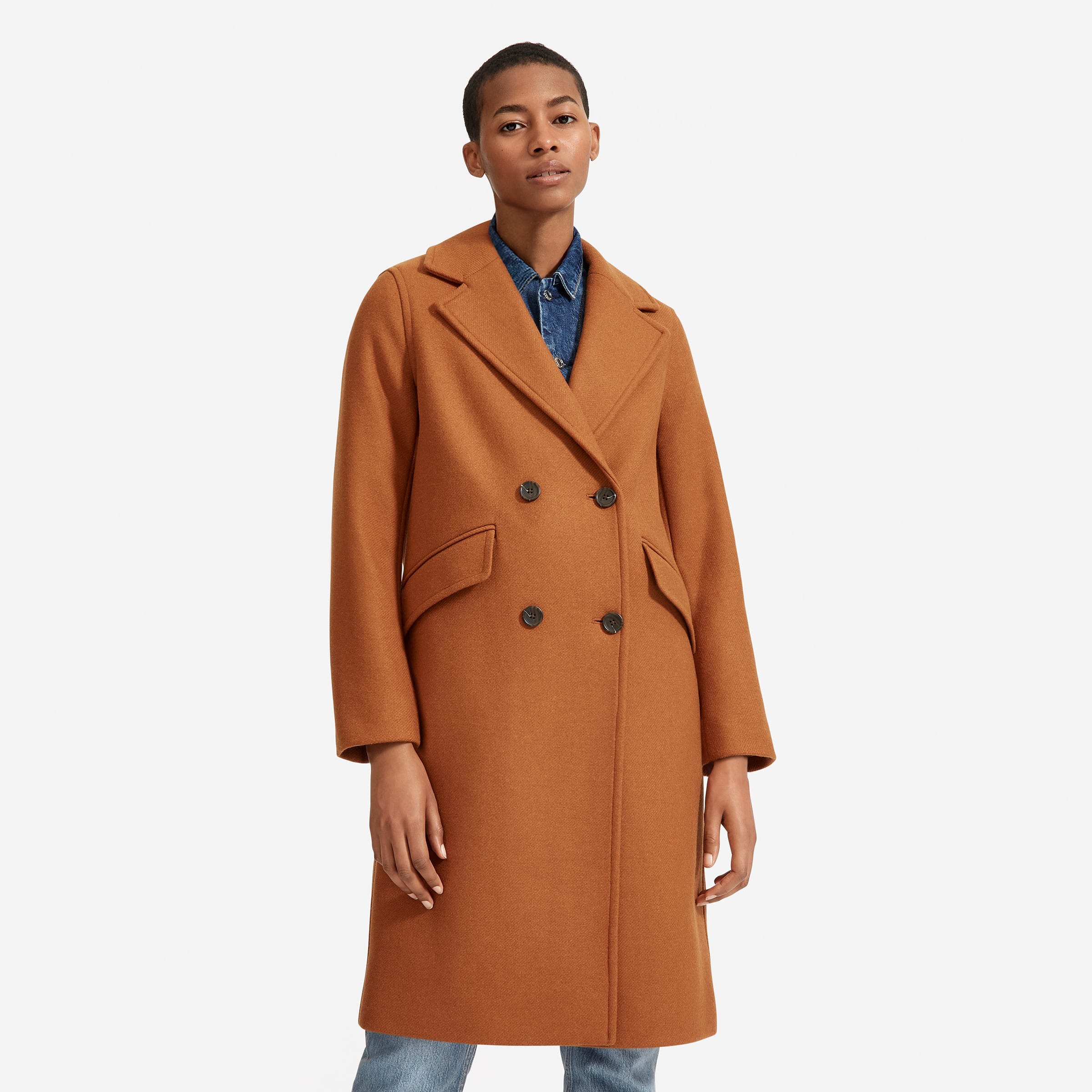 The Overcoat is available in a variety of designs and styles. They are all united because they are long and warm and designed to be worn on home clothes. Get one in the endless style you like, and you will always be protected from winter commuting, dinners, drinks, and more.
17. Shearling Jacket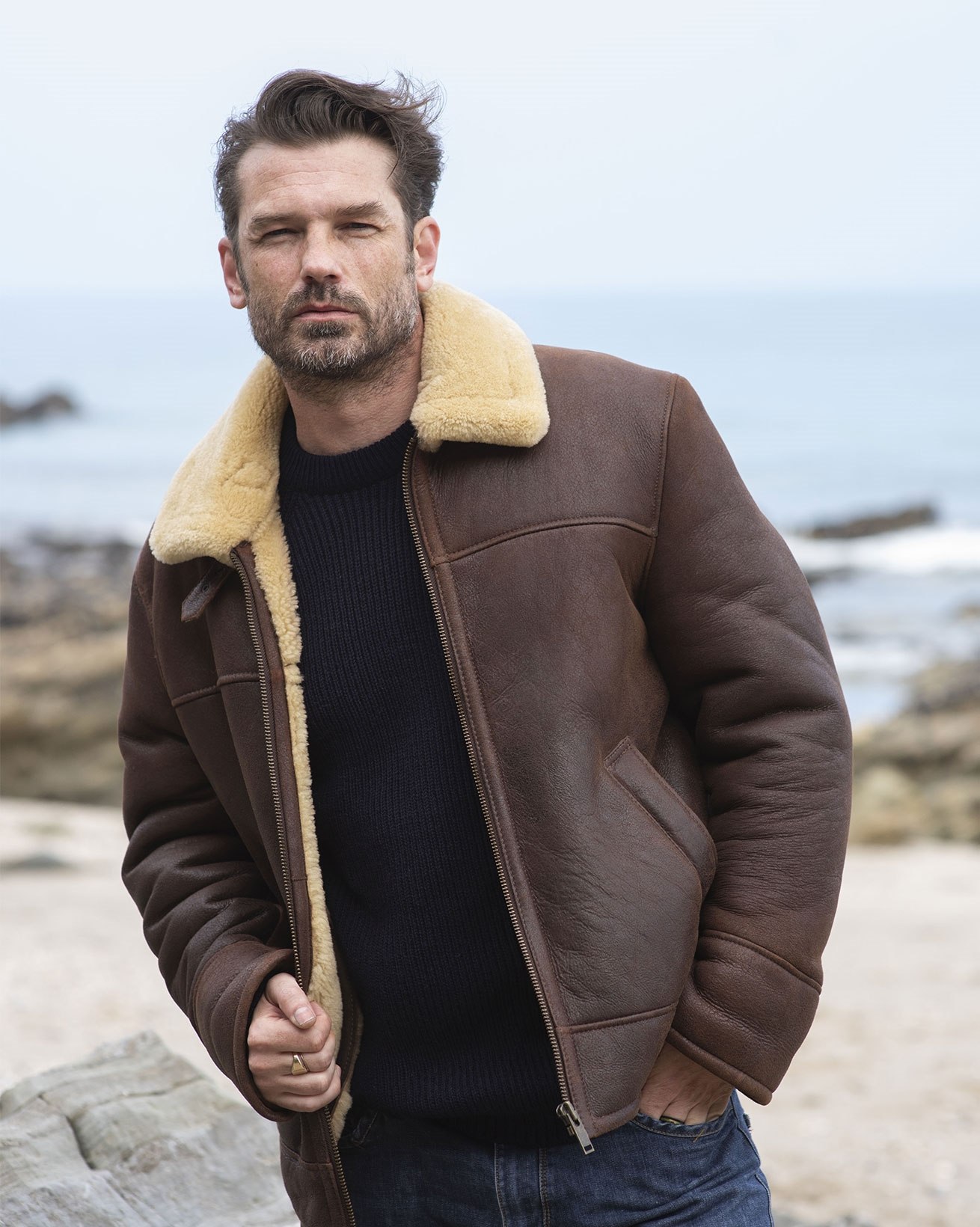 If you want to look good and keep yourself warm in winter, you can't go without a shearling jacket. Made from cozy sheepskin, which can be natural or synthetic, these jackets are perfect for fighting the cold in style. While the traditional shearling jacket has a wool lining and a suede outer, many other options exist today. These options include leather styles as well as models with only a collar or lapel.
18. Faux-Fur Jacket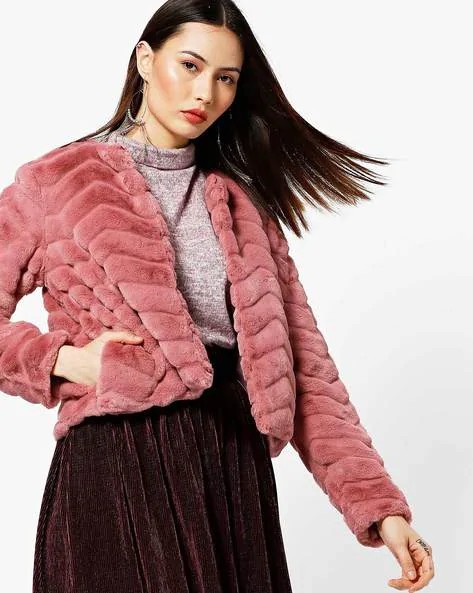 Do you always want to have a blanket around you? And here are the faux fur coats, they're damn cozy. You can feel that super soft fur feel but still feel good when it wears out with them.
Fake fur, also called faux fur, is a pile of fabric that has the appearance and warmth of animal fur.
It was first introduced to the market in 1929. These first attempts to imitate fur were made using the wool of alpaca, a South American mammal. In the 1940s, the quality of fake leather was greatly improved thanks to the development of textile technology. However, true modern fake furs were not developed until the mid-1950s with the advent of acrylic polymers as substitutes for alpaca hair.
However, its growing popularity stems from its popularization by animal rights and animal welfare organizations that claim it is an alternative to traditional animal-friendly clothing.
19. Wool Jacket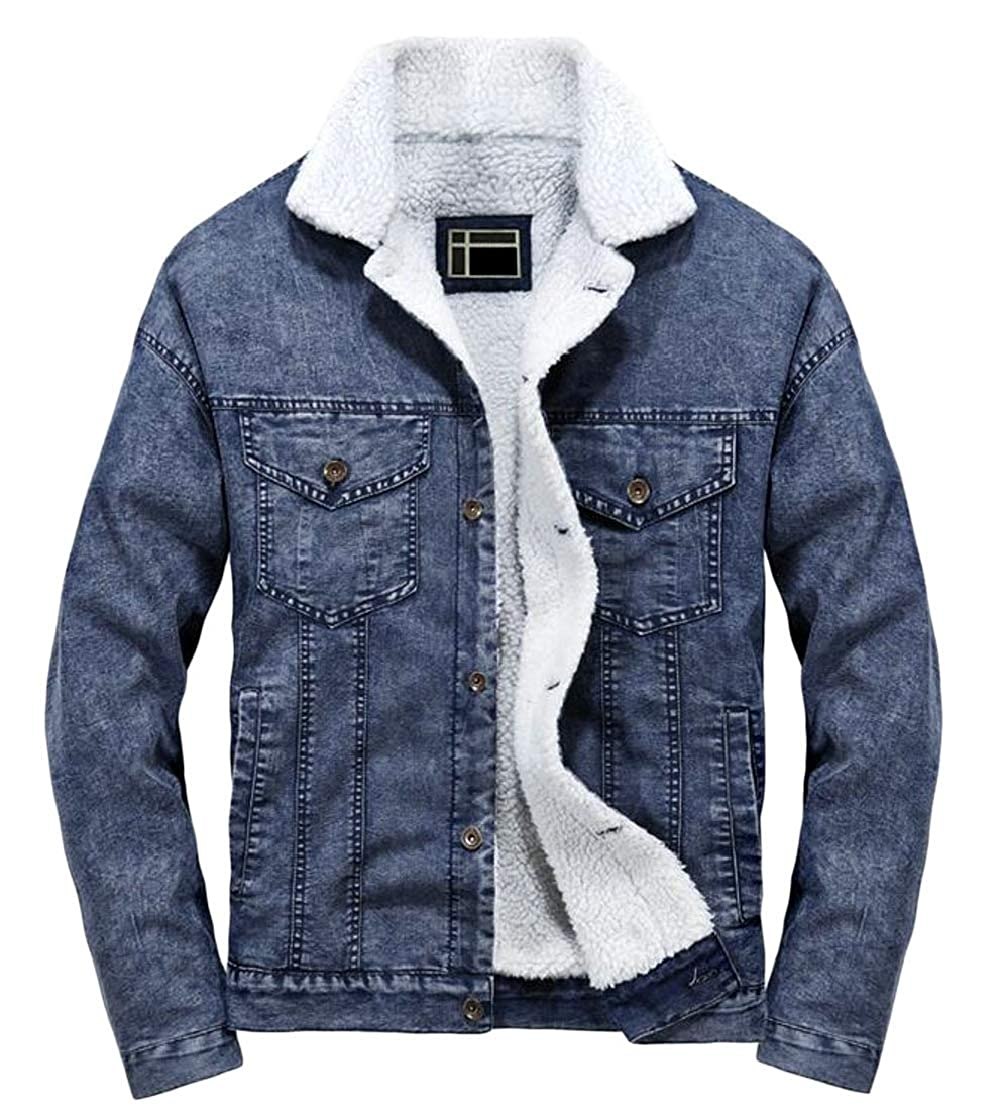 It is naturally waterproof thanks to the lanolin it contains. Wool is also an excellent insulator, and a wool coat will keep you warm when other fibers cannot. "If you know you will be surrounded by snow this winter, a woolen coat is a smart option.
20. Anorak Jacket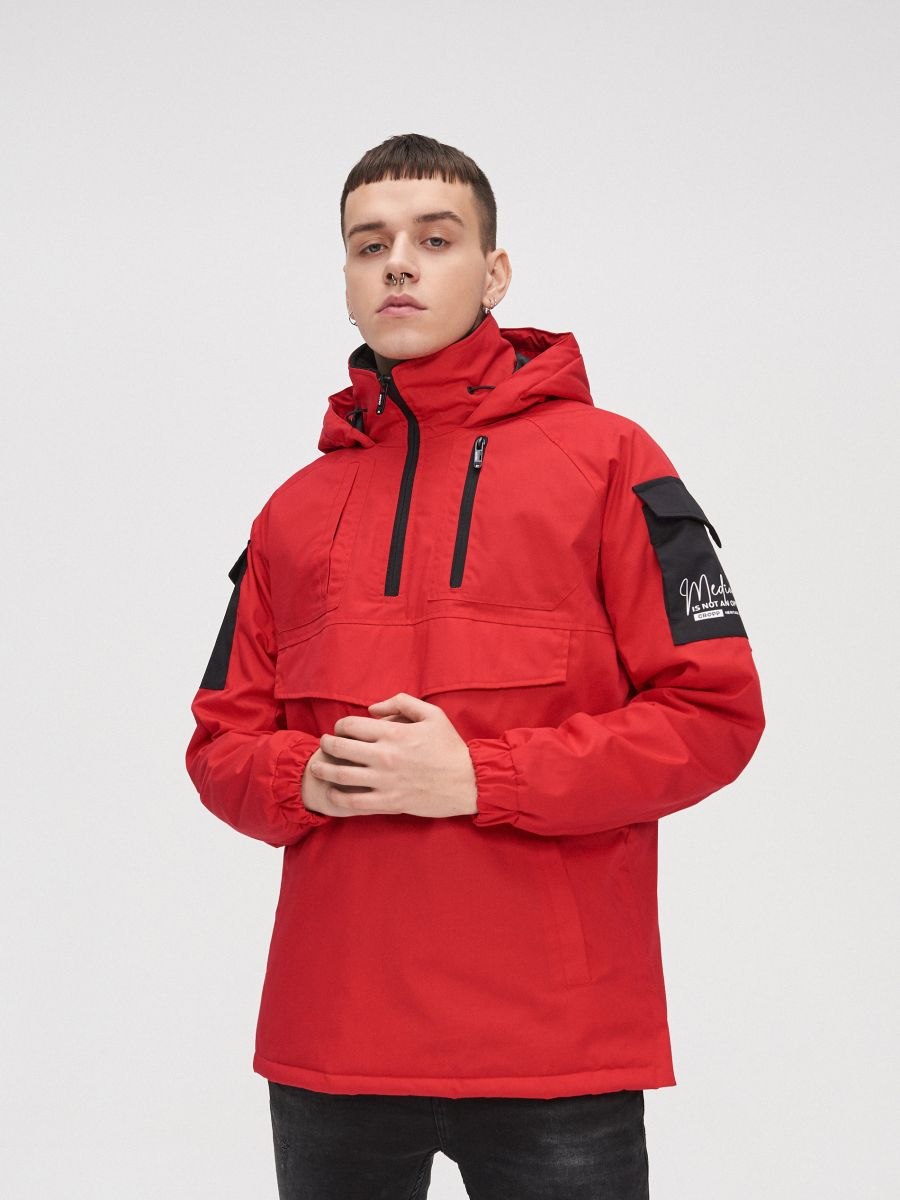 Although many people may be confused between anorak jackets and parkas, they are different things. While a parka is a hip-length jacket that is usually padded and has a lined hood, an anorak is a waterproof hooded pull-over jacket Anoraks also sometimes have ties at the waist and cuffs, as well as a half-zip opening.
21. Puffer Jacket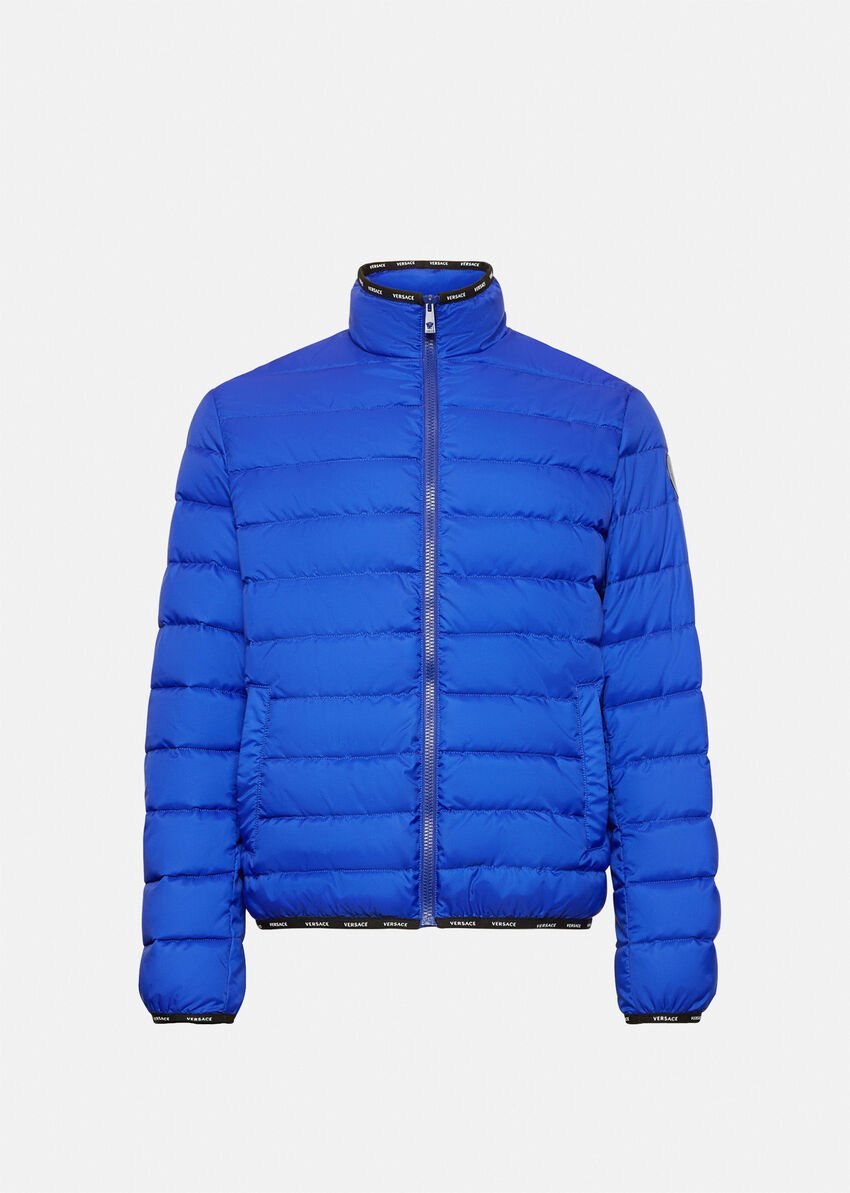 Puffer jackets are worn by women, mainly to hide their weight. The lightweight material of the jacket is comfortable to use, and it comes in different colors and lengths. Some puffer jackets are short to the waist, others long to the knees. But above all, puffer jackets are one of the best jackets to protect you from winter and the cool breeze.
The first puffer jacket was bought by Eddie Bauer in 1936. It was then called Skyliner because it wrapped a feather between the quilted material. When the jacket was proven to really protect against harsh winters, the jacket was patented in 1940 and entered the fashion industry. A designer named Charles James improvised this jacket in the 80s and is now accepted by various internationally renowned designers. The jacket has become a must-have winter trend.
22. Fur Jacket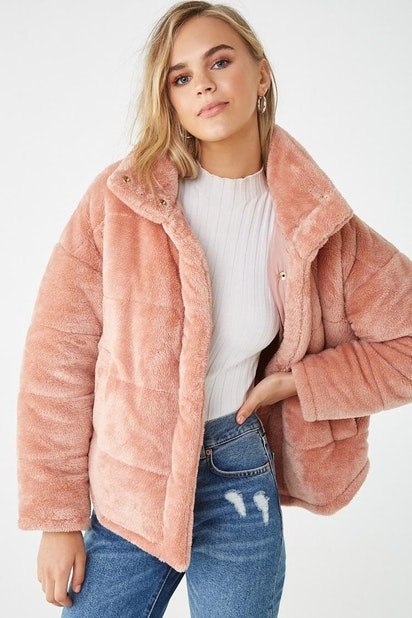 Have you ever seen a woman wearing a fur coat and not looking elegant? Not! Because fur coats lend elegance and grace to a woman's personality. A fur coat is often associated with luxury among high-class people, which makes a wardrobe essential. Fur dates back to the 11th century, when it was worn as a status symbol. The royal family in Britain often wore fur coats, scarves, and other fur accessories. Fur was worn only by privileged people. However, in the 1950s, it became affordable and affordable. And in the 60s, designers started incorporating fur into their designs.
23. Dinner Jacket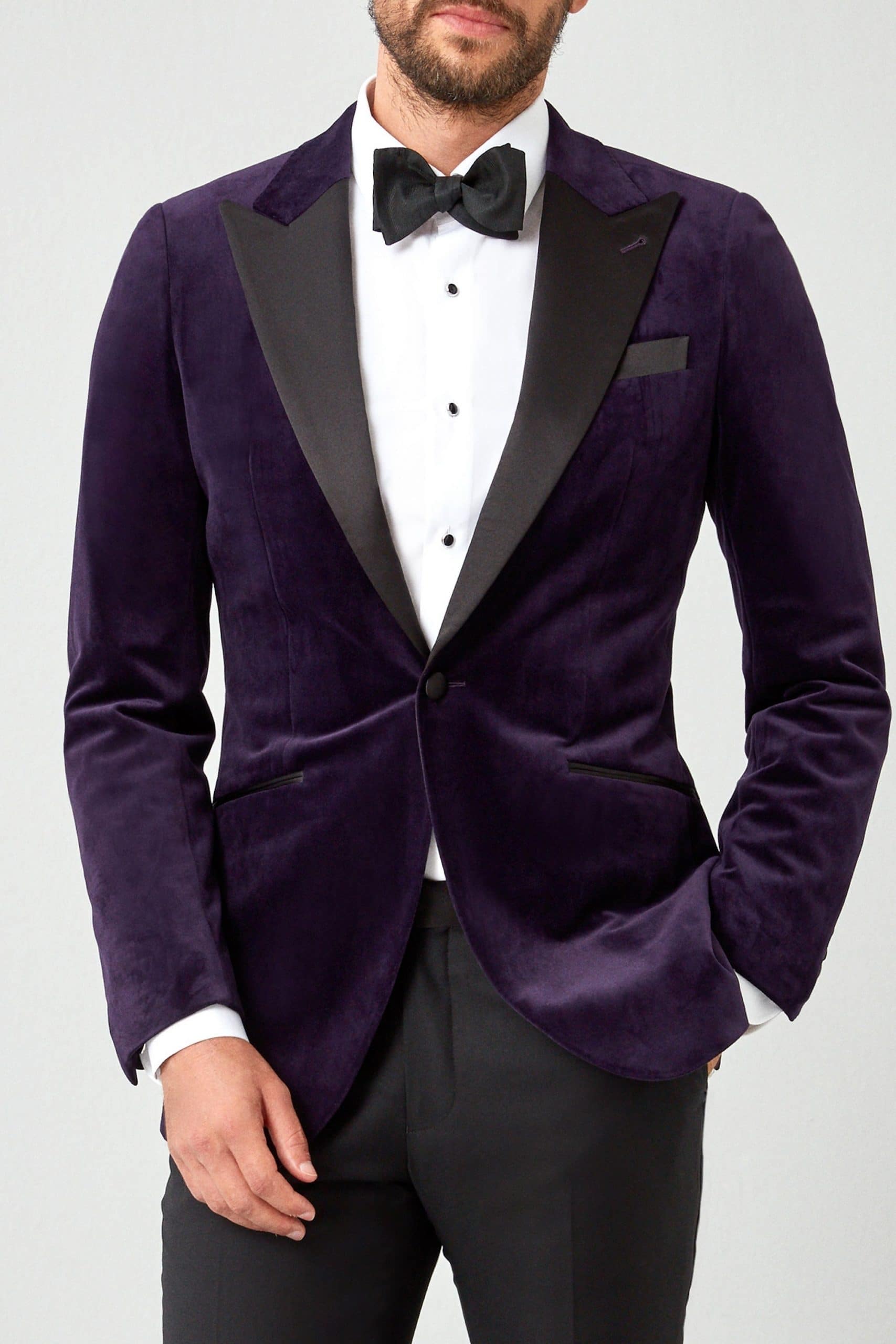 The dinner suit or dinner jacket is worn at events with black ties during British and American conventions. While not entirely tuxedo-like, it is very similar in style and design. The dinner jacket is almost always black, navy blue, or white, with spots on the lapels of the jackets. It is usually worn with a white shirt dress and bow tie.
24. Flying Jacket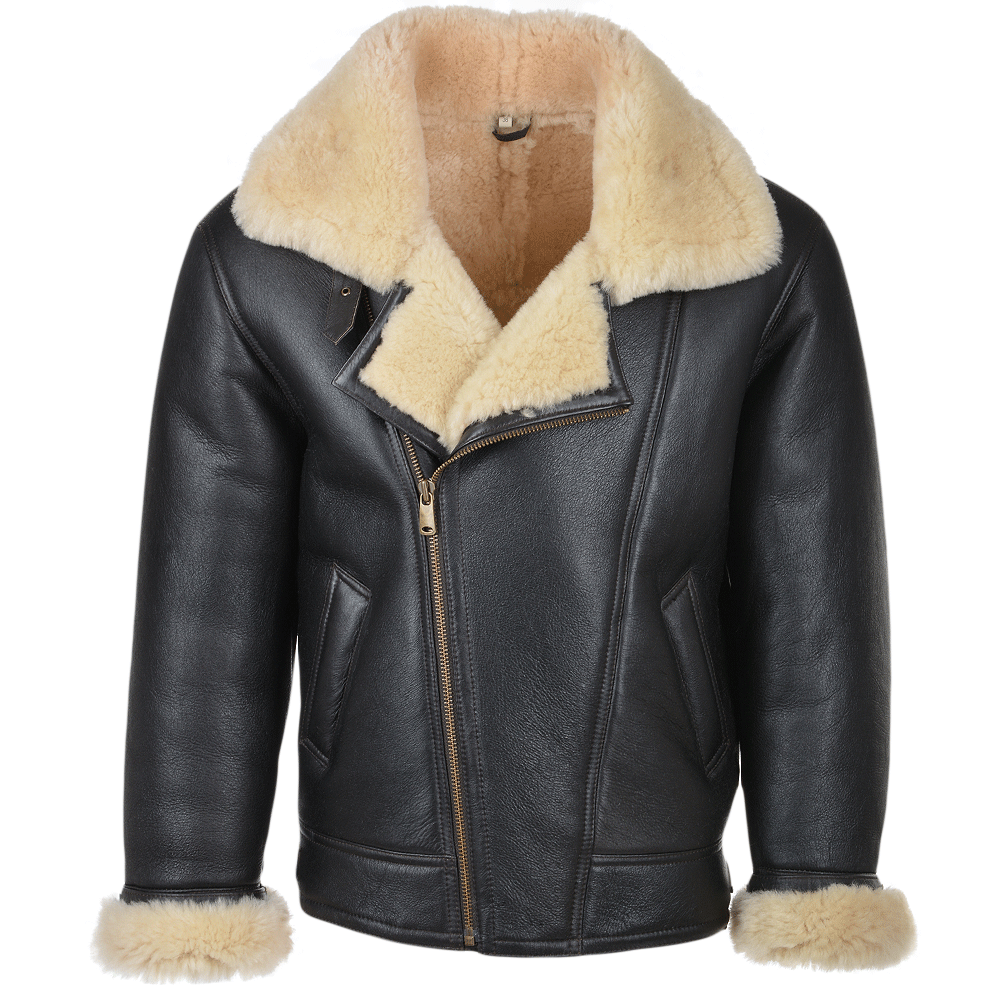 Although not much different from the bomber jacket, it is much closer to the original design of the pilot's jacket. Considered a symbol of rugged masculinity, this formal men's jacket has a certain appeal that brings you closer to men in military uniform than any other jacket.
25. Bunny Hug Jacket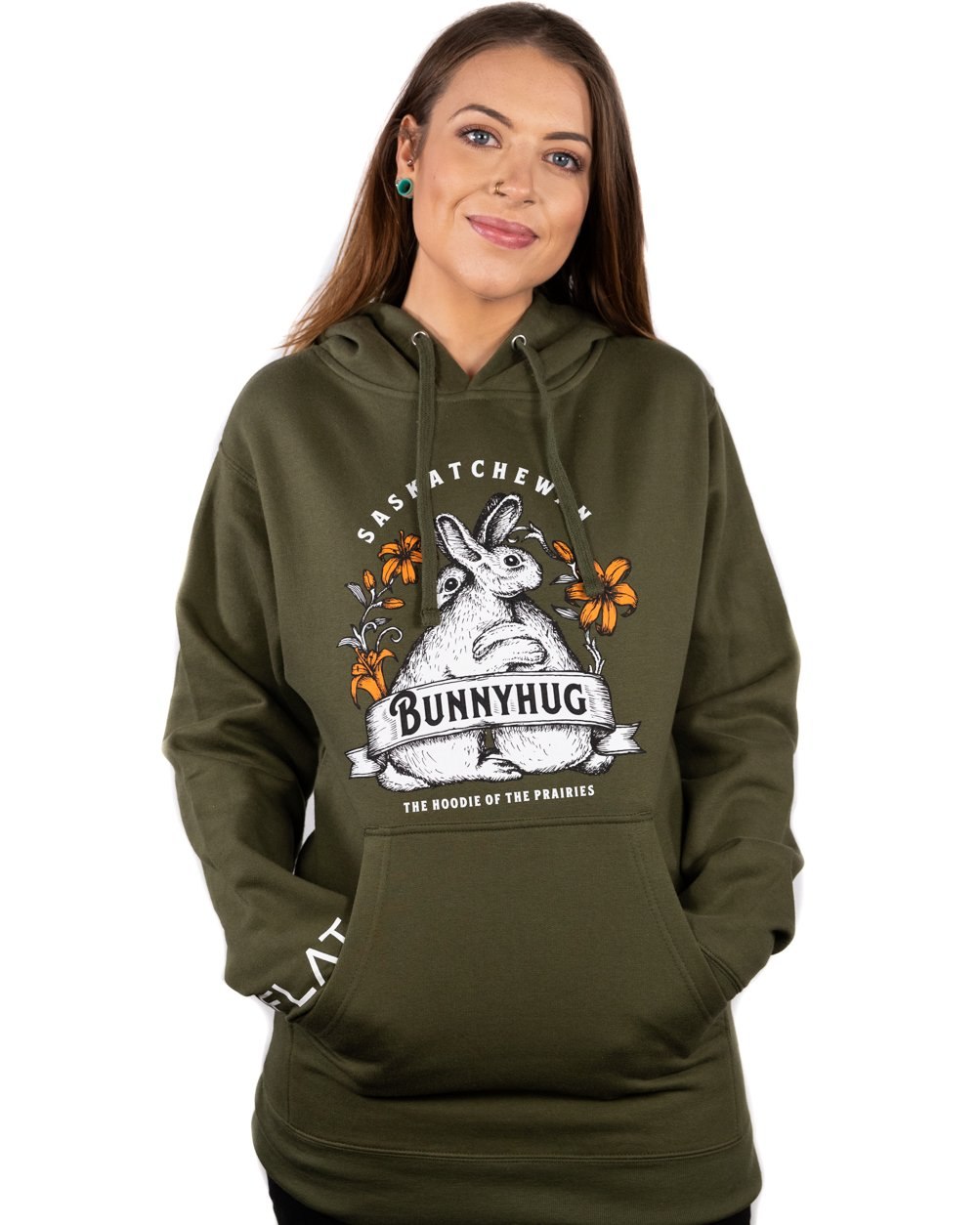 The Bunny Hug jacket is a hoodie with no front zip. This is called a bunny hug because it literally looks like a bunny hugging you. It is used for warmth by young people and serves as workout clothing in winter.
26. Tailcoat Jacket
It shares its origins with clothing designed for riders so as not to collect dust on their clothing. It has become the formal attire of the modern man. There are usually two types of tailcoats available. The first is a dress coat that can be worn during evening business and worn with a formal tie. The second is a morning dress coat, which can be worn as a formal morning tailcoat with an off-tapered front.
27. Waterproof Jacket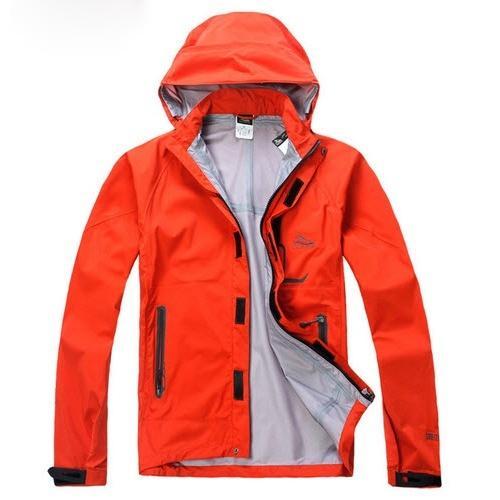 As the name suggests, waterproof jackets are protect the wearer dry in the event of rain or rain. Waterproof jackets prevent water from entering through the jacket in two ways. The first is an easier method: spraying the jacket fabric with polyurethane, a water-impervious substance. The second method is the membrane method, in which the pores of the fabric are thin enough on the outside to prevent rain and water from entering and thick enough on the inside to allow water vapor to pass through. The second method makes the jacket not only waterproof but also breathable.
Breathing is a basic requirement if the user plans to wear the jacket for a long time. The reason for this is simply that many waterproof coated jackets ultimately prevent sweat from leaking out in the form of water vapor. This can make the jacket too warm and uncomfortable. However, it should be noted that this is not a requirement for urban use as the jackets are removed at regular intervals.
As for the different types of waterproof jackets, it should be noted that they can be roughly divided into three groups. This classification is made on the basis of the use of jackets, on which its types and characteristics depend. These three groups include jackets designed for walks in the plains, hills, and mountaineering. Obviously, the characteristics of the jackets will become more detailed from the first group to the third. For example, lowland jackets are known to be light for ease of use, while waterproof mountaineering jackets are heavy but keep the wearer warm even in adverse conditions. In addition, the degree of waterproofing of the third group is significantly higher than the first group.
28. Drawstring Jacket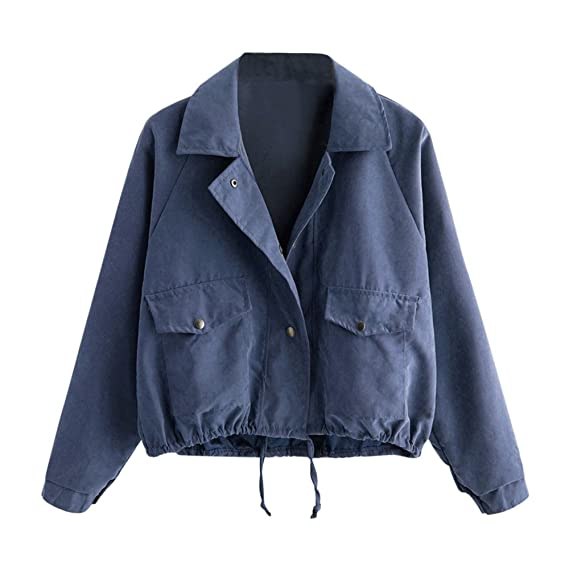 The Drawstring jacket comes with a loose drawstring or belt but can be tied around the waist to adjust the center to suit the choice of the woman wearer. As a rule, the jacket is useful during the rainy season and snowfall, as it protects against getting wet. Some drawstring jackets come with a hood to protect the head and hair.
29. Jerkin Jacket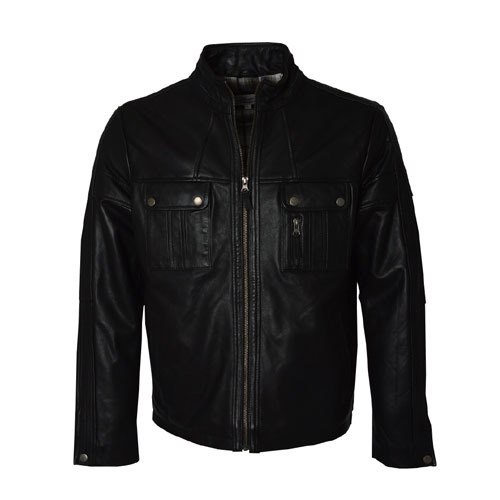 It was worn by the British army and by troops of various armies during World War II. Despite the fact that today the Jerkin jacket is not in vogue, it is considered an integral part of sartorial history.
30. Motorcycle Jacket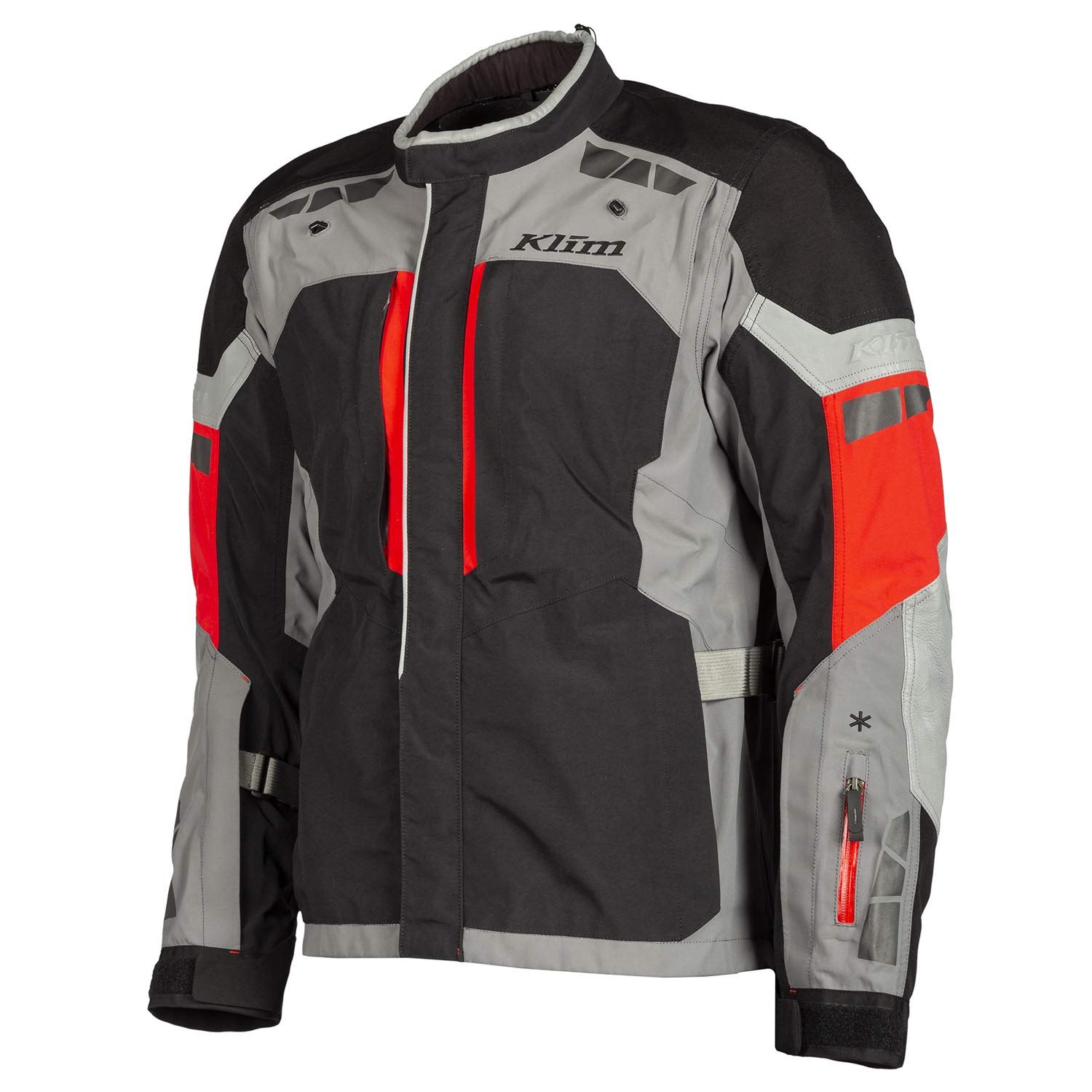 Motorcycle jackets are a quintessential piece of menswear that cannot be overlooked, and their prominence in the early 1900s is no coincidence – they are just as attractive. The iconic leather jacket was introduced to the masses in 1928 when Schott New York decided to ditch rainwear, diving headfirst into thick leather fabrics.
The jacket was originally sold by a Harley-Davidson distributor in Long Island, New York, and was promoted over the next several decades by movie stars such as Marlon Brando in the classic 1953 film Wild and worn like a rock and punk aficionados. The classic motorcycle jacket quickly evolved into a ball-to-wall style anyone could pick up, and today it has even become a staple of "less edgy" clothing.
31. Technical Jacket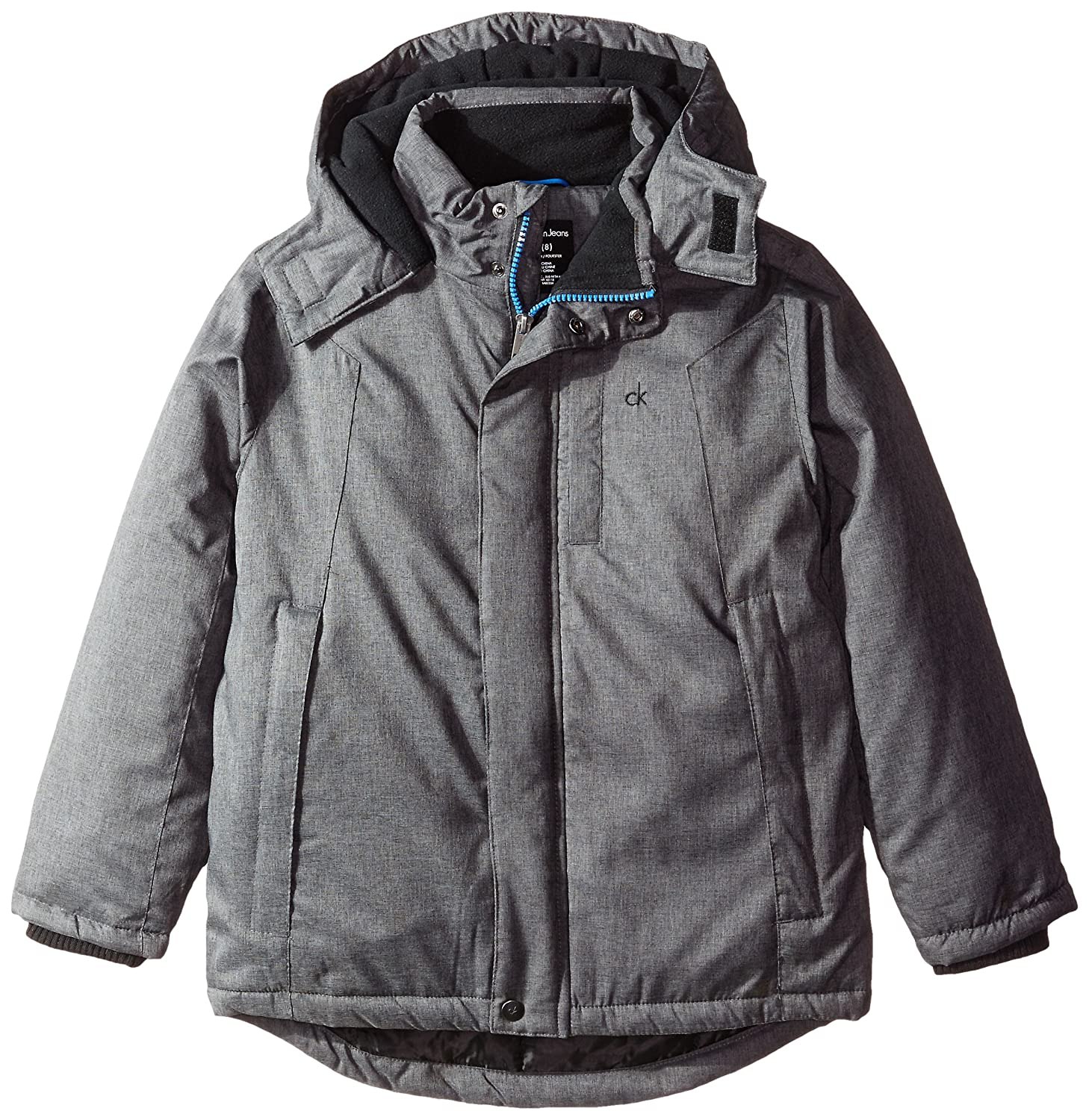 Technical fabrics are great off-season companions due to their ability to perform various tasks: they can be worn in the rain or sun, on a T-shirt, or layers like an onion, depending on the forecast.
Now both streetwear and high-end designers have suffered dramatically from the unpretentious aesthetic appeal of the style. Adding menswear nous to the jacket's specifications, the danger of looking like a hiker who has turned the wrong way is significantly reduced.
32. Down Jacket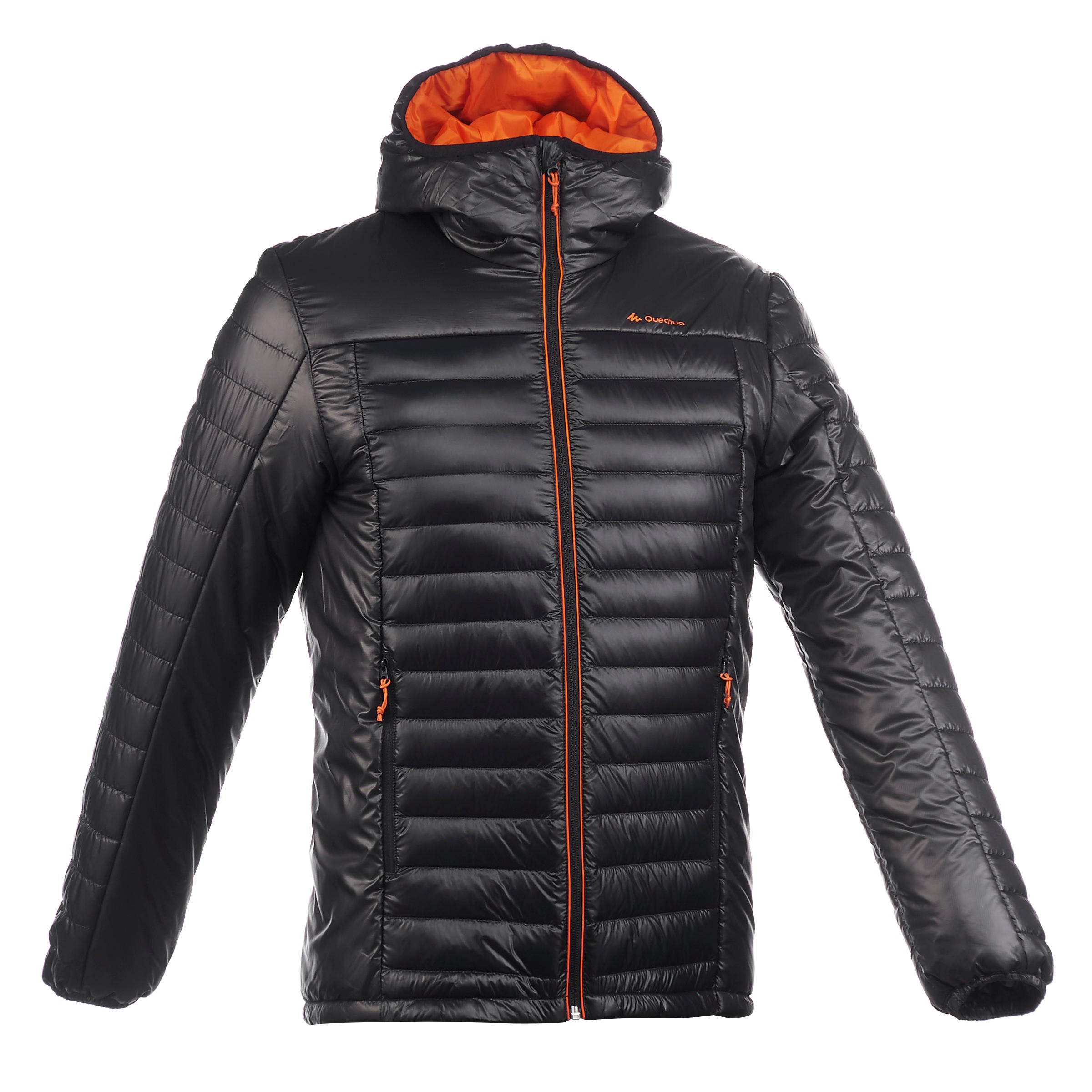 A down jacket is a jacket insulated with soft and warm under a duck or geese feather. Down is a fantastic insulator, as the loft (or fluffiness) of down creates thousands of small air pockets that trap warm air and retain heat, helping the user keep warm in cold winters.
Down jackets will help you feel comfortable without weighing you down.
33. Oversized Jacket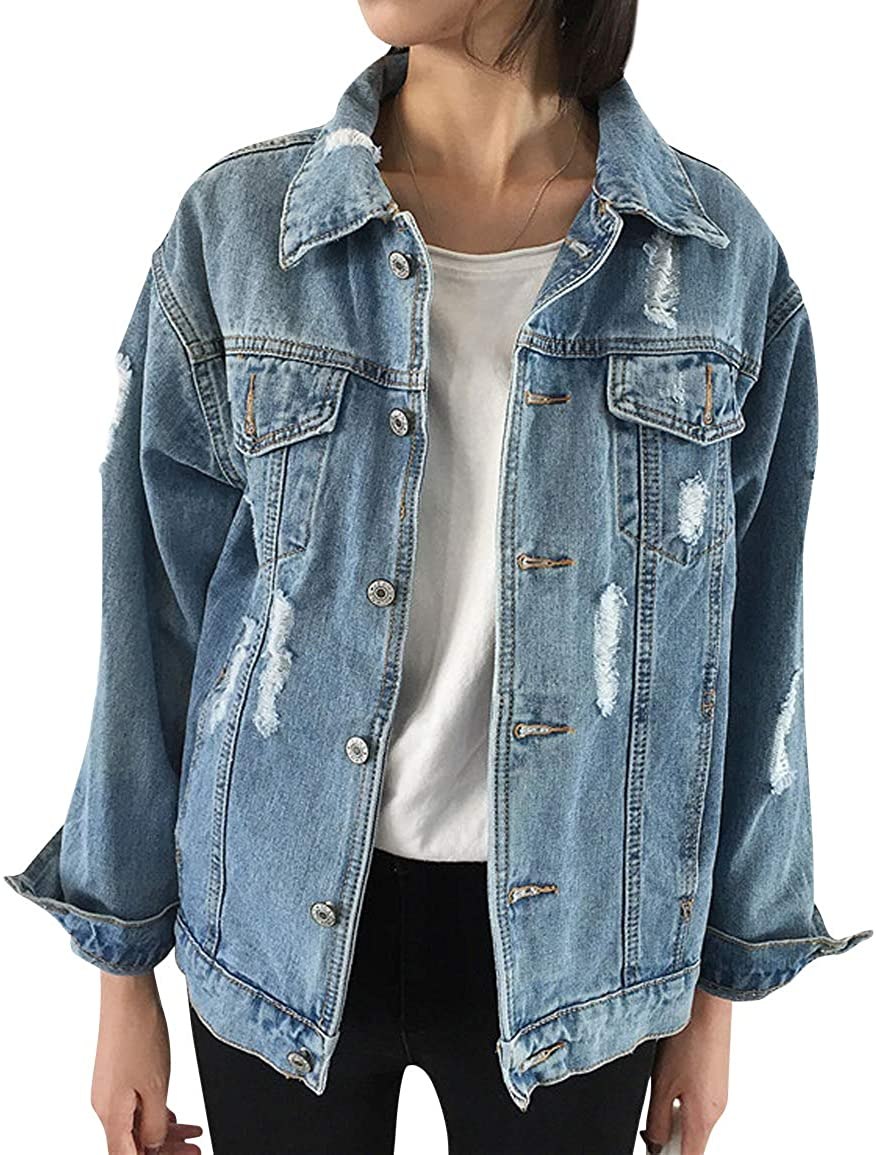 If we talk about the military origin, the bomber jacket is a classic silhouette. Worn by pilots (and now everyone else), they have large sleeves and elasticated cuffs, waist, and collar.
34. Coach Jacket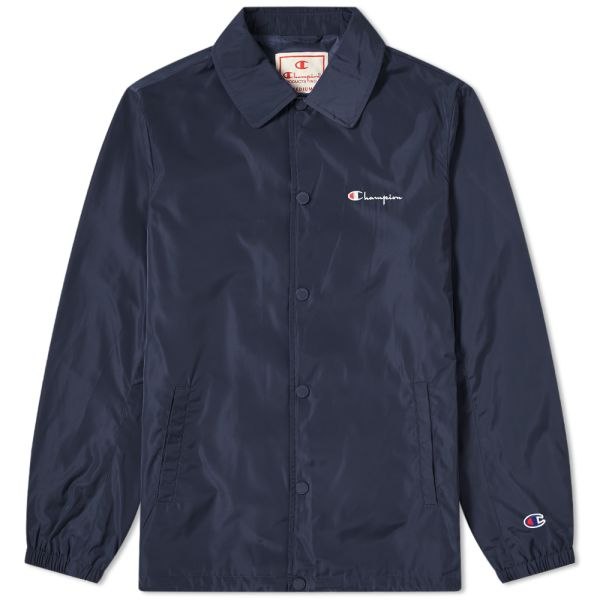 The coach jacket may not have a generic name for the varsity jacket, but like its more famous stablemate, it was born in the United States and was worn by athletic trainers as they walked down the sideline. Unsurprisingly, practicality is at the heart of the design: lightness and waterproofness are non-negotiable for this all-season MVP.
Many of the styles on offer now retain those comfortable tech specs but use a huge design to elevate the coaching jacket from the side to a star player – whether it's for streetwear teammates or Scandinavian basics.
35. Shirt Jacket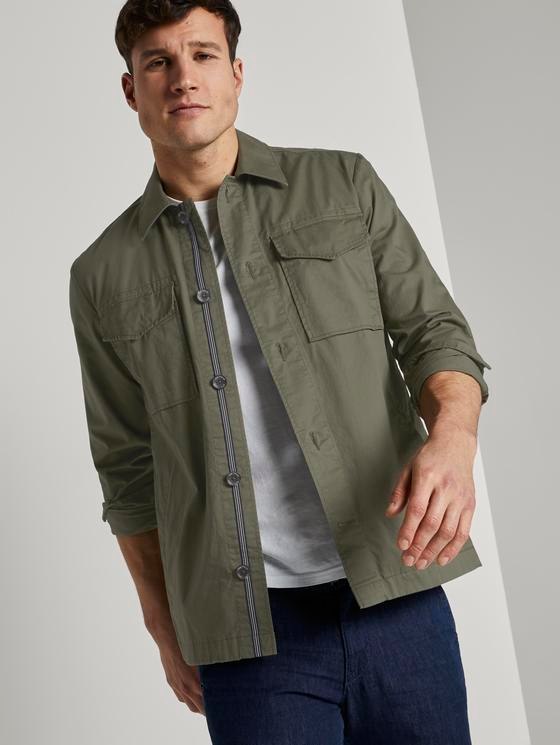 The shirt-jacket, cleverly named shirt-jacket or shacket for short, is one of the most versatile pieces of clothing that a person can hang in their wardrobe.
Shirt jackets are thinner than a regular lightweight jacket or field jacket but still thicker than a regular oxford shirt with buttons, making them a reliable choice in both warm and cool weather. The perfect combination of style and durability makes them flexible enough for hiking in bad weather, as well as for late-night weekends in the suburbia.
36. Windcheater Jacket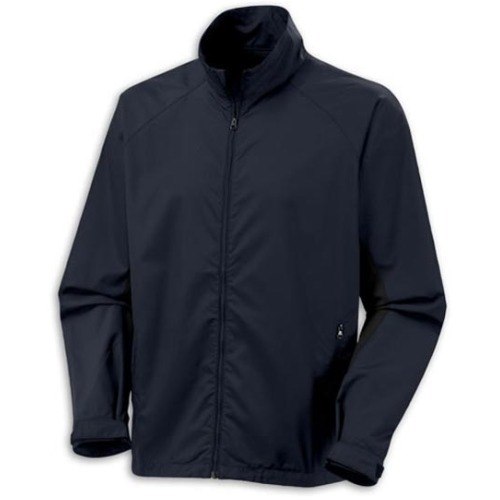 This jacket is made of fine fabric, designed to protect against wind and light rain in autumn or winter. It uses elastic straps and zippers for adjustment.
This is a complete breakdown of all types of jackets that can be purchased for men. Over time, more and more different options for jackets will surely appear. Buy the ones that suit your needs and enter the world of men's jackets.
37. Quilted Jacket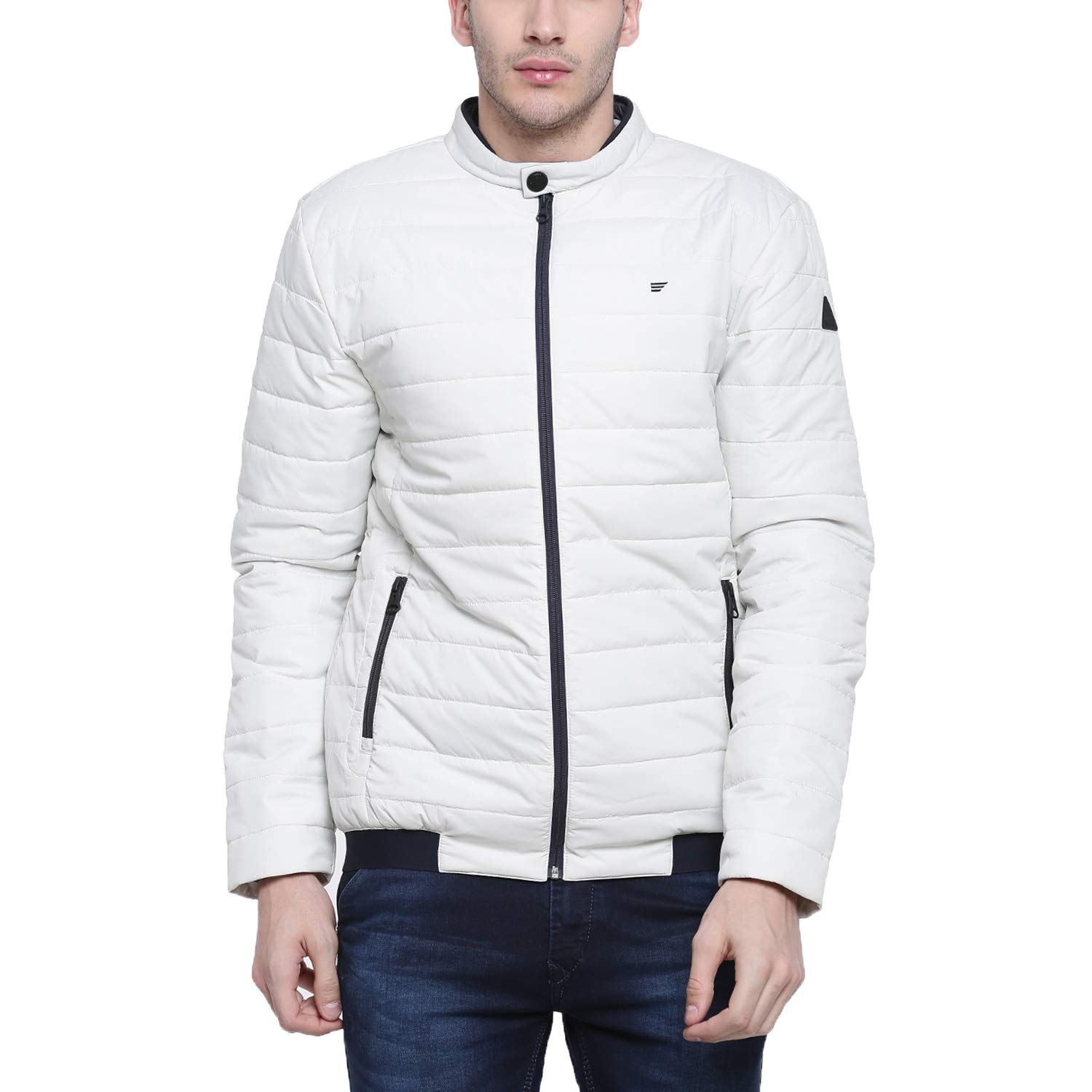 Quilted jackets are the sweet spot where you will be warm, stylish, and at the same time edgy. They are especially convenient in the fall, and several winter weeks, when you are puffed up, jackets are too heavy, and leather jackets are not enough. Since fall and spring are in vogue, you need to grab one and keep it close at hand.
38. Suede Jacket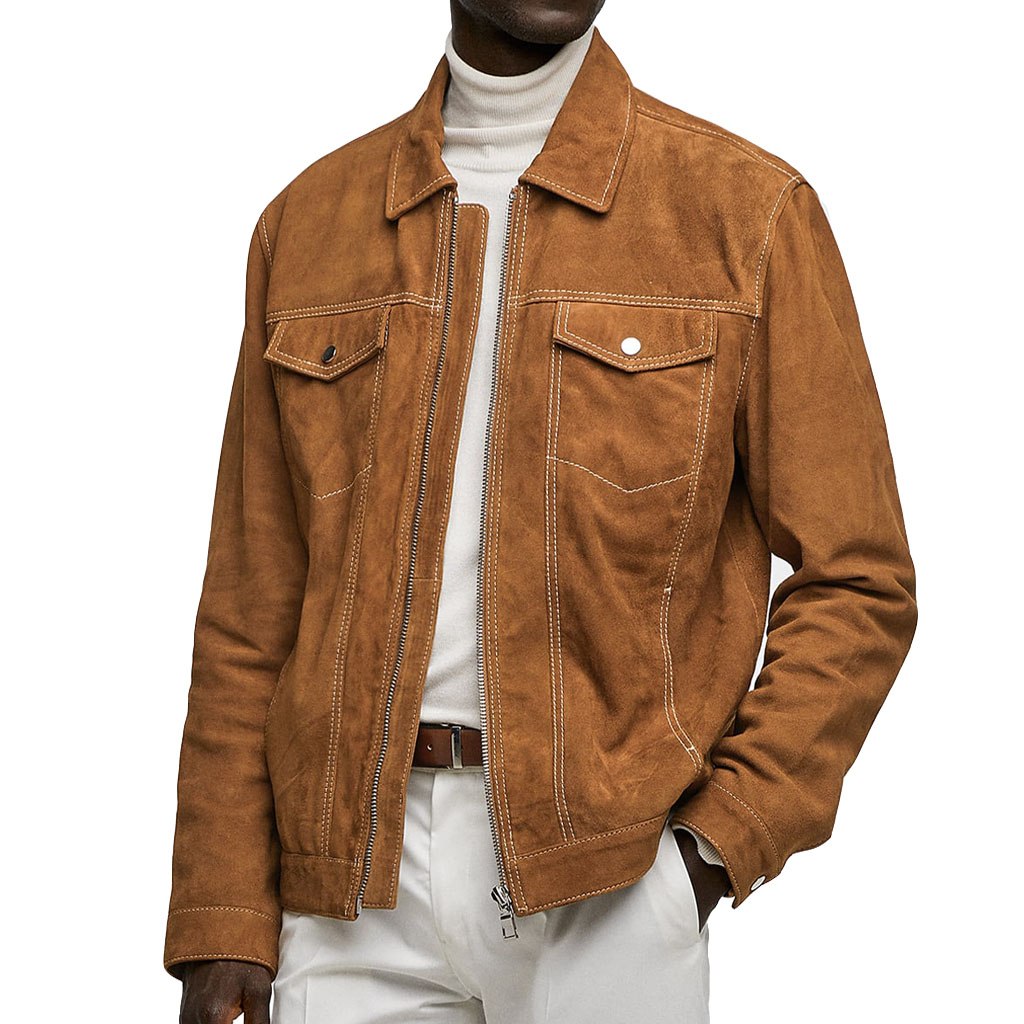 Suede jackets add flair to your wardrobe and compliment many outfit combinations for any season. Suede is less elastic than standard leather as it only includes a thin inner layer of animal skin. Suede is more susceptible to moisture and minor damage without a durable outer layer. Maintain a wide variety of styles while protecting this versatile accessory from penetration and damage, and matting. Learning how to care for your suede jacket properly will extend its lifespan and ensure you get the most out of your investment.
They are very warm and comfortable for cold weather and will also enhance any simple outfit. If you want your clothes to stay in fashion for a long time, this is your choice!
39. Waxed Jacket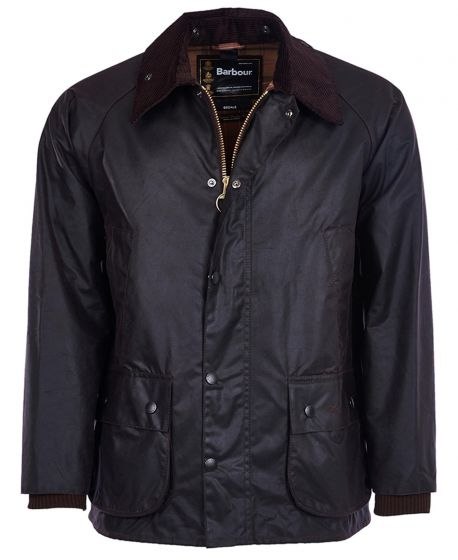 The idea behind a paraffin coating is to make a cotton jacket waterproof and rainproof. It is worn by countryside folk and has become a wardrobe for those living in nature. Although wax jackets are now fashionable, they have been around since the days of Ancient Egypt.
If you need an everyday companion for your jeans, chinos, corduroy, sweaters, and cardigans, the Barbour Wax Jacket is definitely worth your while. Plus, many other companies make many wax jackets, and not many are as committed to quality and durability as Barbour.
40. Chore Jacket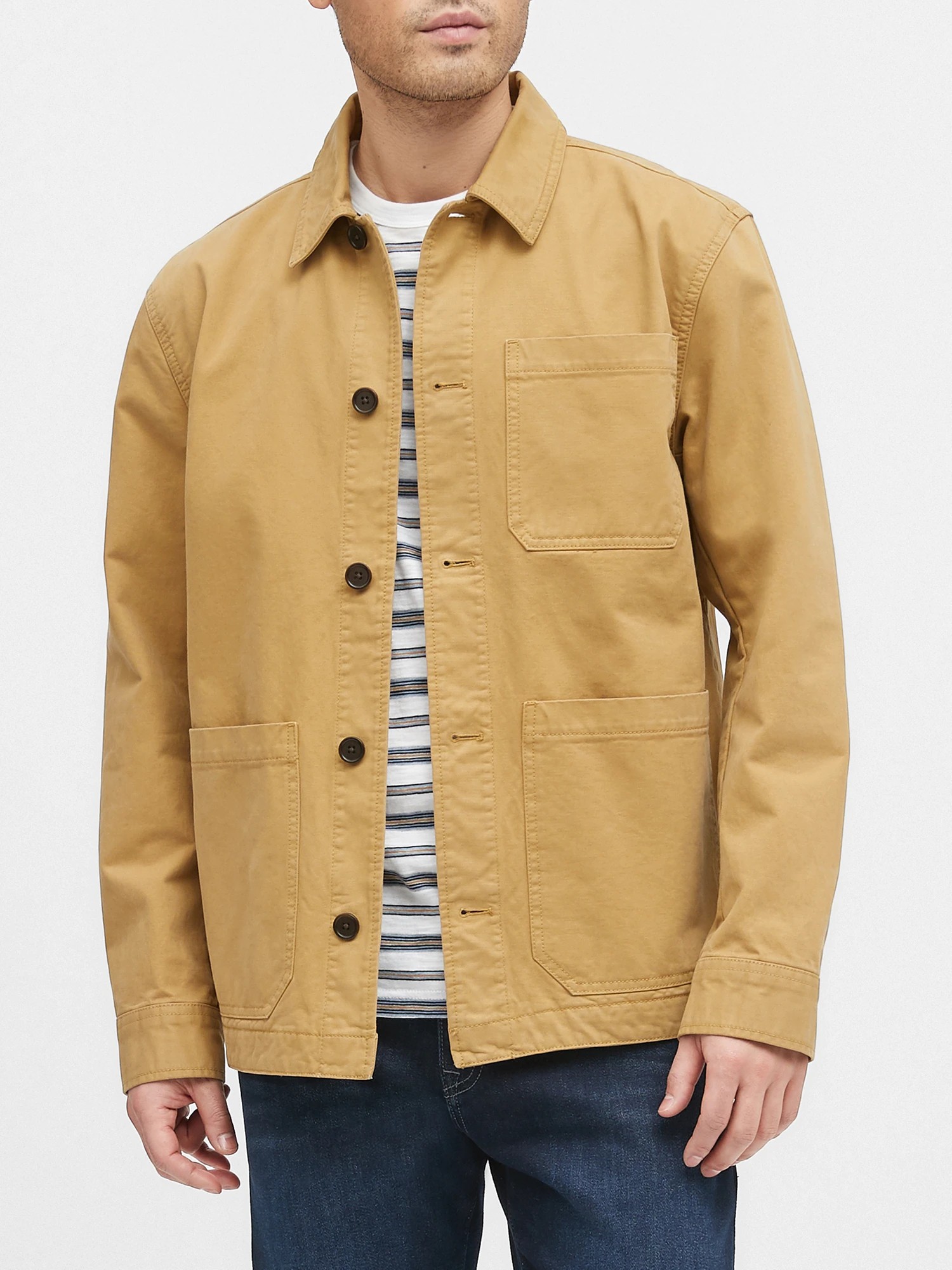 Most of the stylish jackets we wear today come from the original hard-wearing version, which is designed to last for long in the world's harshest conditions, and the chore jacket is no different. Designed in the late 19th century for workers in France to keep them warm and dry, these minimalist jackets were made from preferred materials and used heavy weft or denim as the main fabric.
After arriving in America and mass-produced in work wear factories, the chore coat design was refined by the iconic work wear brand Carhartt, which promoted design in the future. Vintage clothing has been reborn these days with thinner cuts, premium materials, and other contemporary details that have helped to gain attention as a must-have for men.
41. Harrington Jacket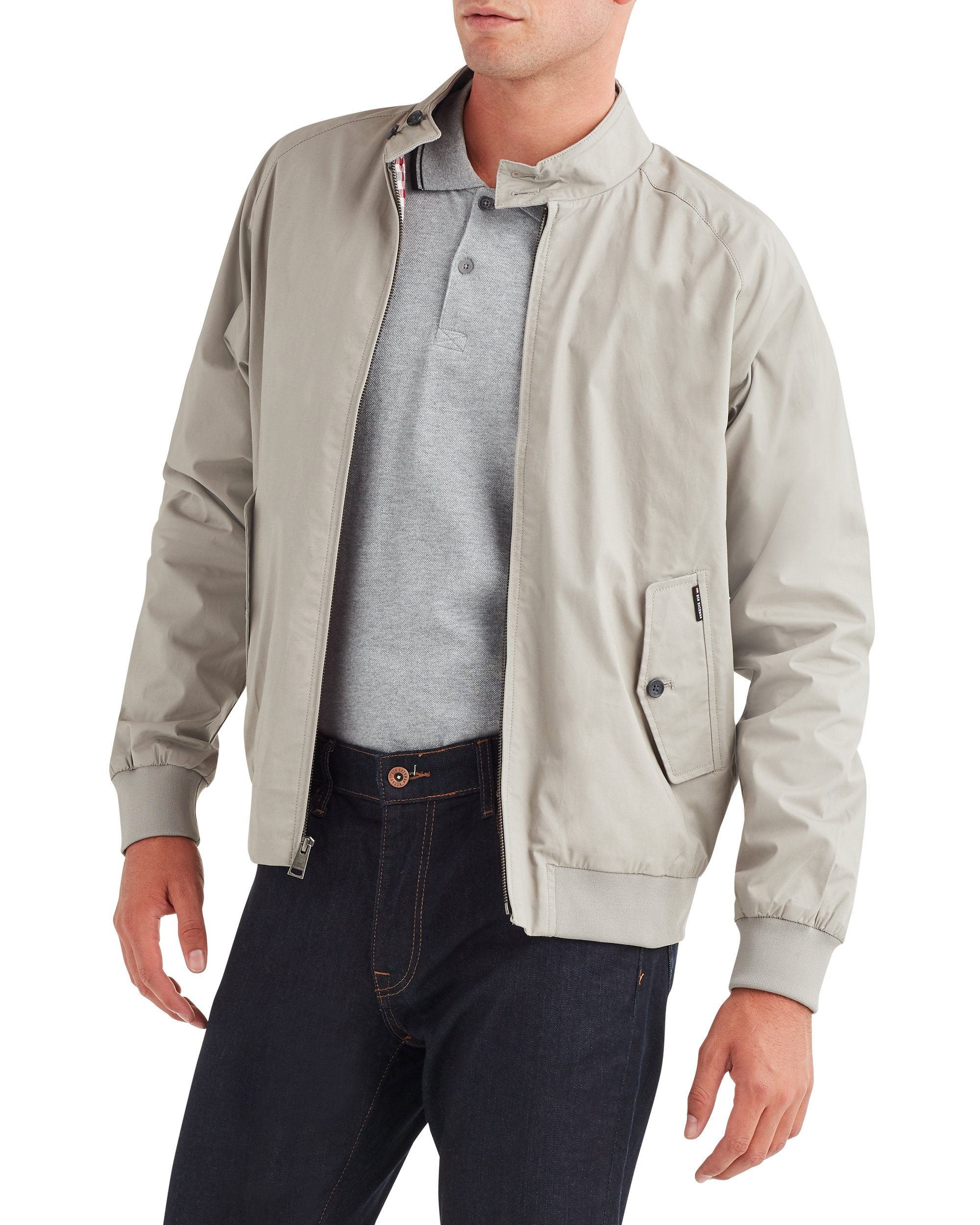 Known initially as Baracuta jackets, Harringtons have appeared throughout history as lightweight waist-length garments. These trendy menswear items are usually made from suede, wool, polyester, or cotton and use their casual look to enter pop culture as iconic outerwear. The jacket was launched in the 1930s by designer Baracuta and has been adopted by both celebrities and militant radical groups in the UK, becoming synonymous with a hard-cut style and outward appearance. However, in the West, Harrington's jackets are often referred to as the quintessential "spring jacket" and have become a must-have for most men.
The Harrington jacket is best known as the de facto uniform of teenage subcultures after it was worn by some of the menswear icons ( Think Steve McQueen, Elvis, and James Dean ) mid-20th century.
Today's versions retain most of the original design features of the main G9 Baracuta, but technological developments on this side of the millennium are giving it a new lease of life.
42. Corduroy Jacket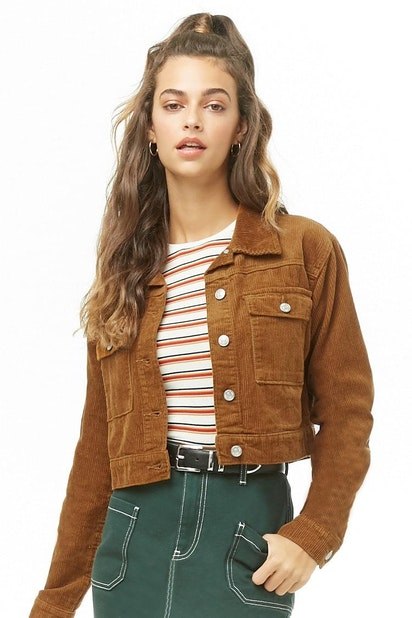 Corduroy is a textile patterned with distinctive fabric, cord, or wale. … Corduroy is considered a durable fabric. Corduroy is used in trousers, jackets, and shirts. The width of the cord is commonly referred to as the "wale" size (i.e., the number of ridges per inch).
When it comes to wearing corduroy, many people choose to wear it in colder weather, but there are no hard and fast rules for that.
43. Printed Jacket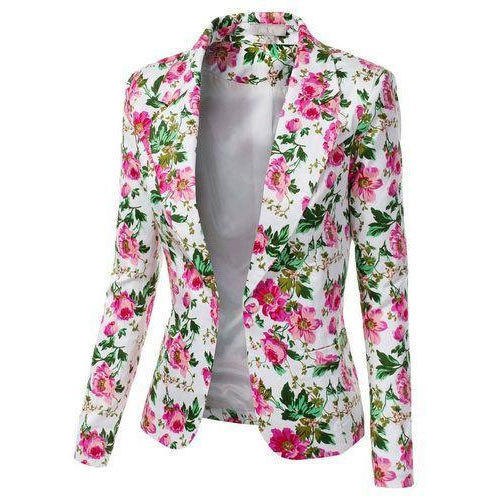 Do prints see the season? Never. They are bright and beautiful when it comes to types of jackets. We want to say that the printed jacket is the perfect antidote to the boring winter clothing that is available in animal prints, 3D prints, and even blooming flowers.
44. Field Jacket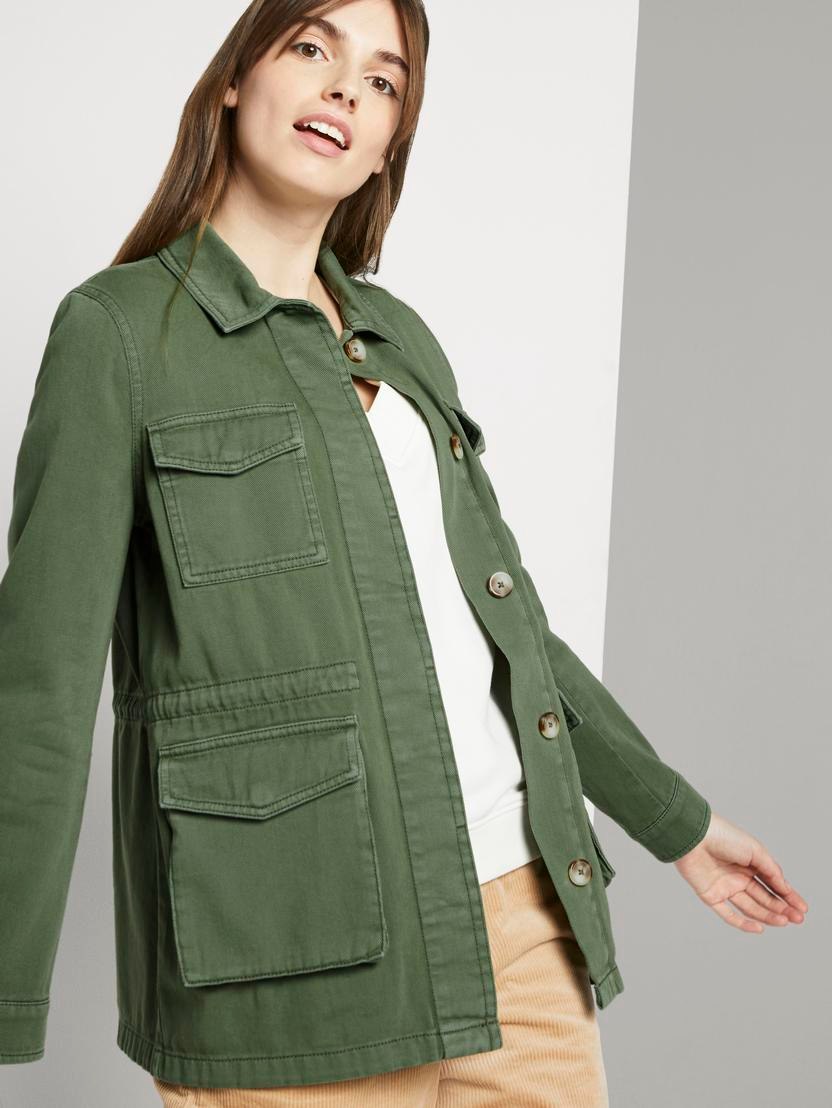 A classic wardrobe followed by a field jacket that manages to sit pretty season after season while completely avoiding fickle fashion twists.
Whether you're aiming for an upscale heritage or enlist in a vintage design that actually graced the back of a military man, this mid-weight style is more than happy to play with both spring and summer staples alike.
45. Utility Jacket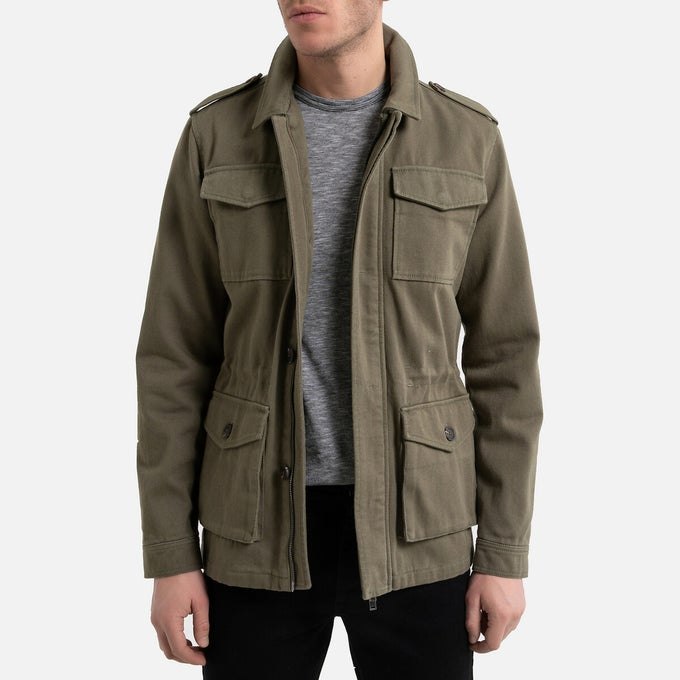 They usually have a silhouette box with no shortage of pockets and are usually made of denim or wax fabric – i.e., durable fabrics for roughing. Whether you are hiking or camping, you will definitely want to add one of these to your collection of jackets.
46. Leather Jacket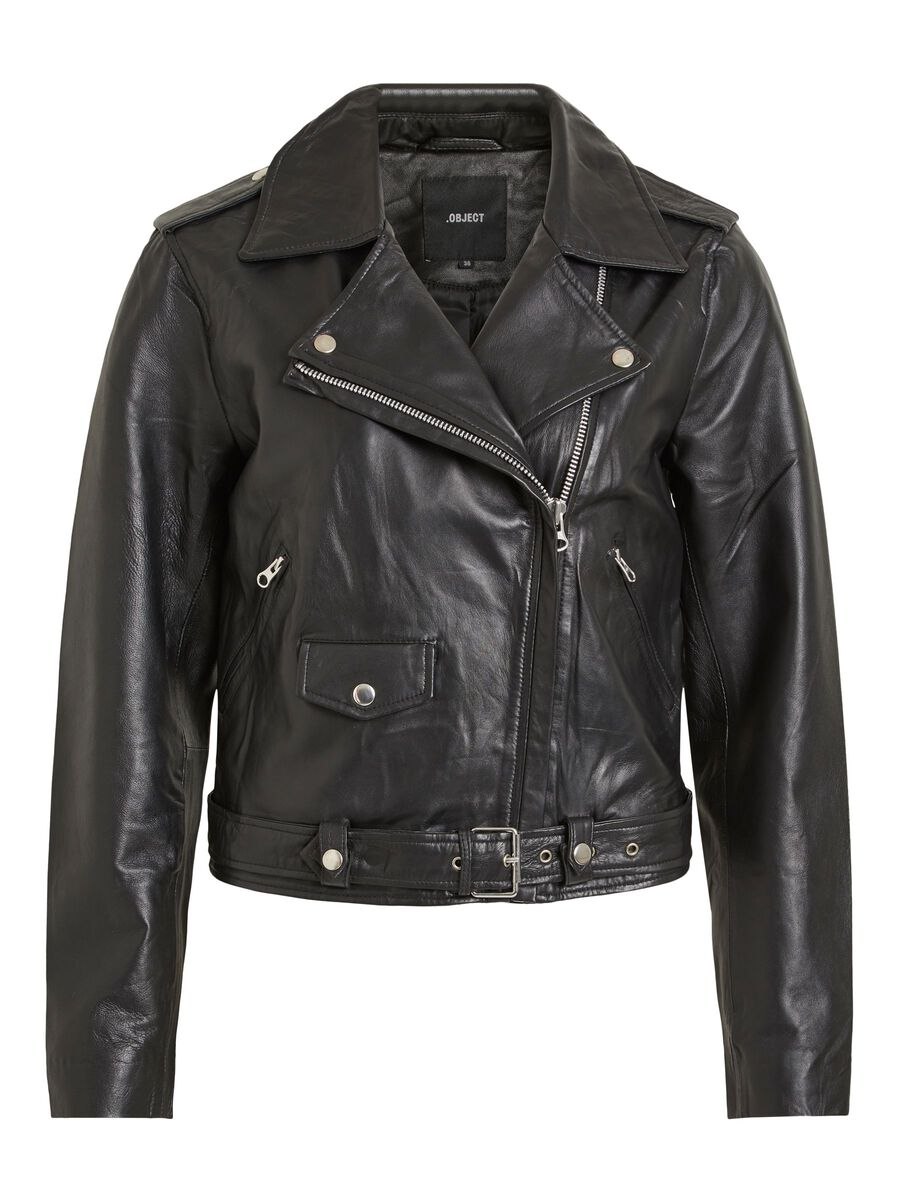 Most women and men choose leather jackets as they are perfect for casual wear or parties to look edgier. You need to pair your leather jacket with matching clothing. A leather jacket works in many ways: for casual, it can be paired with a classic white T-shirt and blue jeans and boots or with a printed top and heels. The leather jacket, like the bomber jacket, has a rich history.
The jacket was worn by German pilots during the First World War. The leather jacket was brought in to attention of Harley-Davidson when the rose was embedded or printed behind the jacket, which became popular. Later in 1928, a designer named Irving Schott transformed a leather jacket into a motorcycle jacket. The leather jacket was only available from a Harley-Davidson distributor for $ 5.50. In addition, in the 1940s, the leather jacket became the symbolic statement of the US Army.
It wasn't until the 1950s that fashion crossed the line between the sexes and was embraced by women. In 1954, the leather jacket was named "Ladies Companion Jacket" in the accessories catalog. The jacket's gender bias has ended and has been accepted by people all over the world.
47. Sweat Jacket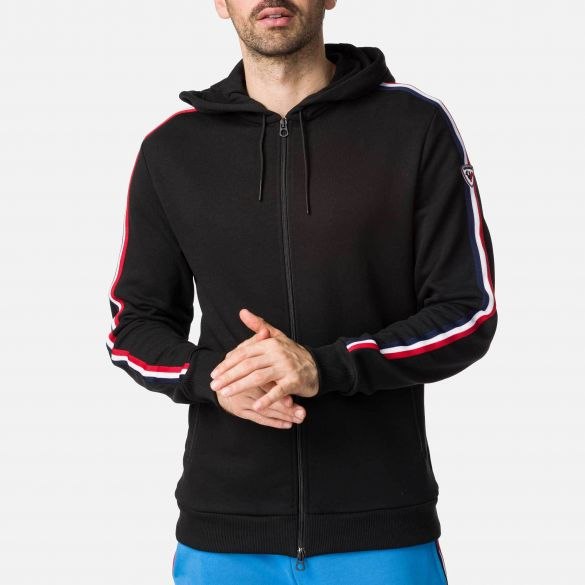 Sweat jackets are long-sleeved sweaters. This type of jacket is usually collarless and loses fit with elasticated cuffs. Sweat jackets are made of soft fabric that is also absorbent. Sweat jackets are worn to keep warm or work out when you sweat and cause sweating. They also have a zipper in the front.