It's no secret that wearing jeans and a t-shirt brings out the best in men. Men love to wear t-shirts as casual wear, and the sky is the limit for fashion-conscious guys. T-shirts are the staple of all men's everyday wardrobes. They are not only comfortable and light but also give a trendy look.
Generally, men prefer the classic round neck t-shirt or collar t-shirt. Still, in today's fashion world, there are different types of men's t-shirts available in the market in every possible color, fit, and style. So don't just go out and buy a plain one, learn about various types of t-shirts that you should include in your wardrobe.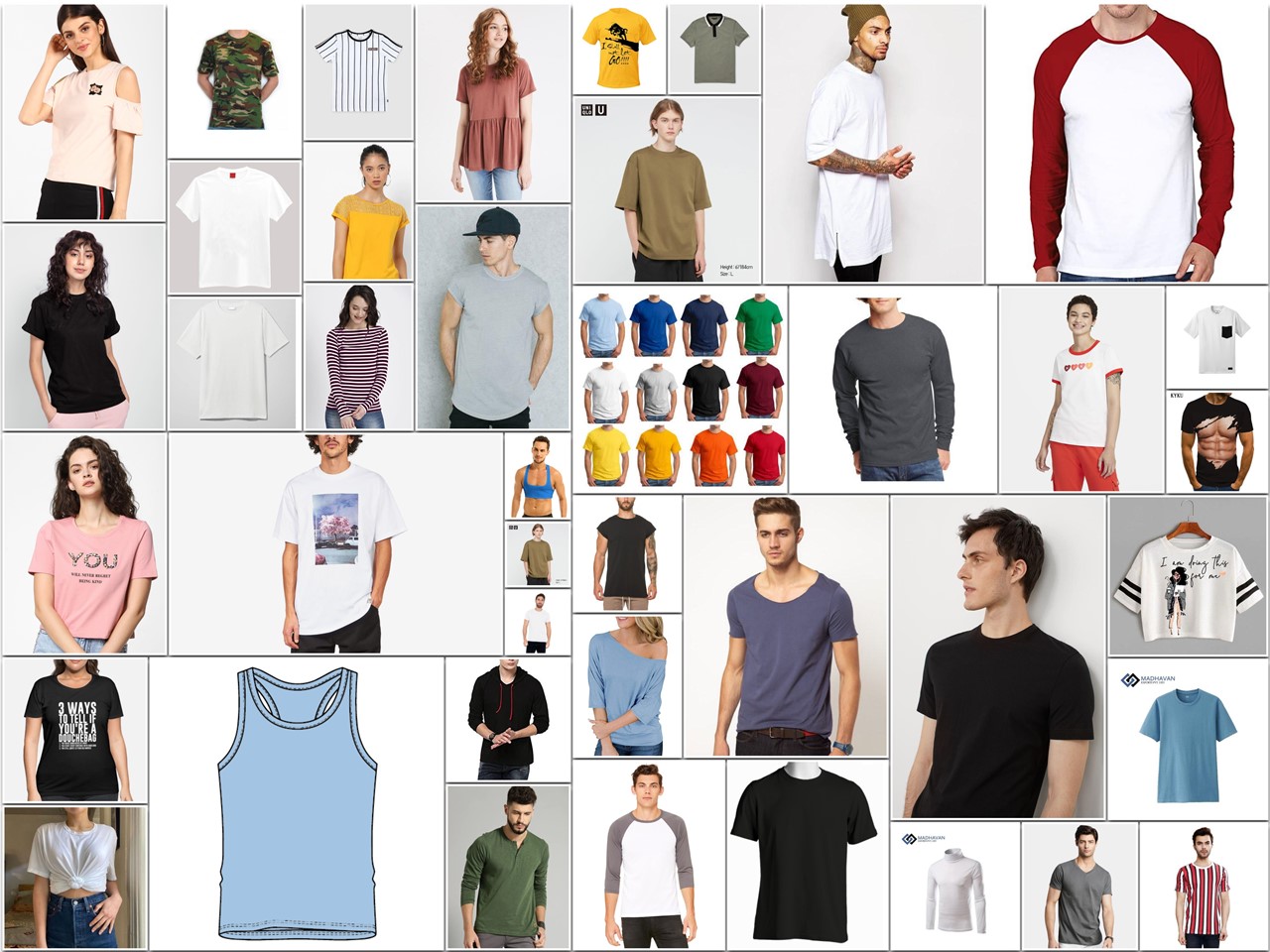 History Of The T-Shirt
The evolution of the classic t-shirt has been impressive. From the prototype of the union suits developed in the US in the late 1800s, it has undergone several transformations to emerge as one of the most versatile men's garments of clothing. Its 100-year-long tradition that began as a workwear staple to its current role as an ultimate style statement is an ideal garment that has found a place in every man's heart and wardrobe.
What Are The Different Types Of T-Shirt Necklines?
Below we have mentioned the most popular necklines that have given the t-shirt a modern twist without compromising its aesthetics.
The Crew Neck Style
Probably, the most ubiquitous t-shirt that you will encounter on men is the crew neck t-shirt. It is characterized by a round, circular neckline that fits snugly at the neck and works best on men with long, narrow faces and sloped shoulders to create a well-rounded silhouette. For a timeless look, nothing beats the crew neck t-shirt.
The V Neck Style
As the name suggests, this type of t-shirt forms a V shape at the neck. Guys with round faces and broad shoulders can take advantage of this neckline as it flatters their body type, giving them a slimmer look. It can be paired with an unbuttoned shirt wherein the V neckline doesn't show from underneath the shirt.
The Henley – Y Neck Style
The Henley t-shirt is best described as a hybrid between the crew and the V necklines. It comes with a buttoning placket that runs several inches deep and fits perfectly over a well-built, muscular chest. The addition of buttons increases its aesthetic appeal while maintaining an elusive kind of masculinity.
Polo T-Shirt Collar Styles
Polo t-shirts are made famous by golfers, and the collared variety adorned with buttons adds a sense of formality to the look. Men with a lean frame can take the most advantage of this t-shirt type.
The Scoop Neck Style
The scoop neck is another variation of the crew neck, where the round neckline hangs a few inches below the collarbone. Although not as rugged-looking as the other necklines, it has a subtlety that complements the metrosexual look.
Different Types of T-Shirt Styles Names With Pictures
The most popular types of t-shirts are cotton, polyester, and jersey. Other types include pique, batik, and French terry. Here is the list of all types of T-shirt styles names with pictures and images that you should know about.
1. Basic T-Shirt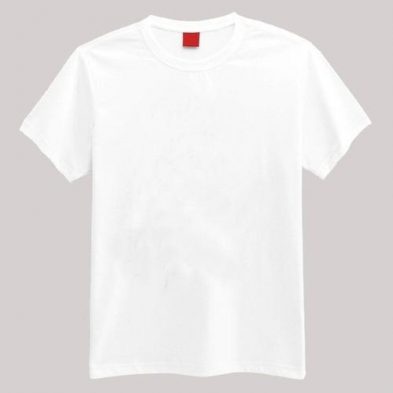 Any T-shirt that is a specific pattern or color throughout the shirt is a basic T-shirt. Basic T-shirts can be for either men or women and come in any sleeve style. Great for layering or to create a simple, standard outfit, the basic T-shirt is one item everybody should have in their closet, because they are versatile enough to go with dressy or casual clothes, and they can be worn for a wide variety of occasions.
If you keep some basic T-shirts in your closet that come in standard colors such as white, black, and even navy blue, you are likely to wear these more often than you think, especially if you want something to go underneath a more decorative or fancy shirt or blouse.
2. Basic Half Sleeve T-Shirt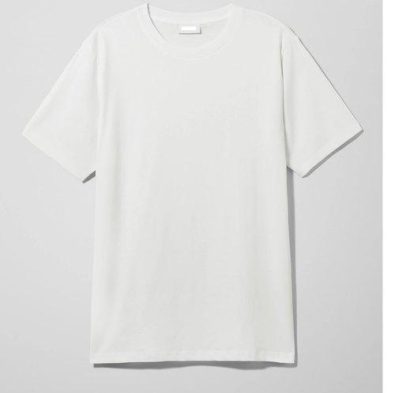 The most simple style in T-shirt, this one has a close-to-the-neck crew neckline. This is also the most popular type of T-shirt and is favored by both men and women. The crew neckline, which sits along the base of the neck, suits most people.
3. Short Sleeves T-Shirt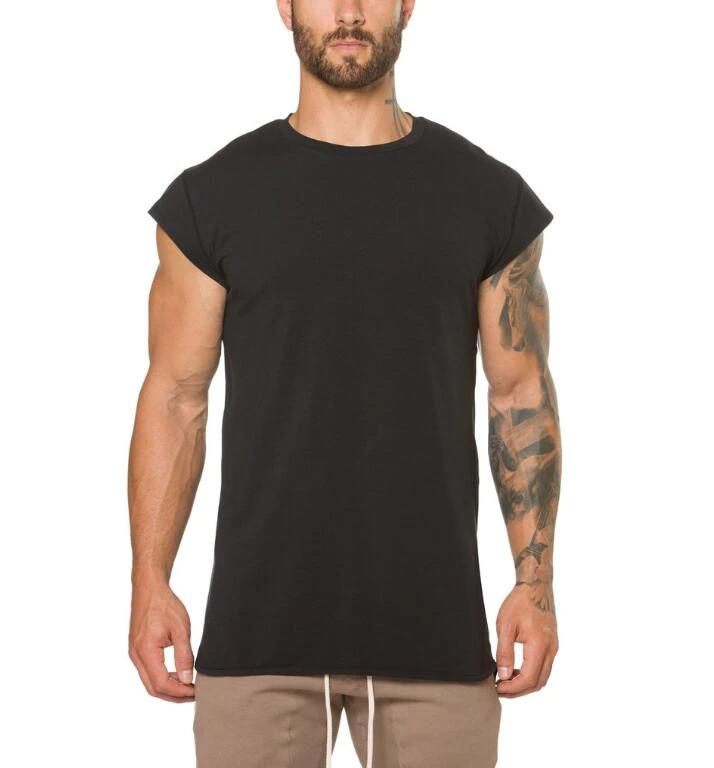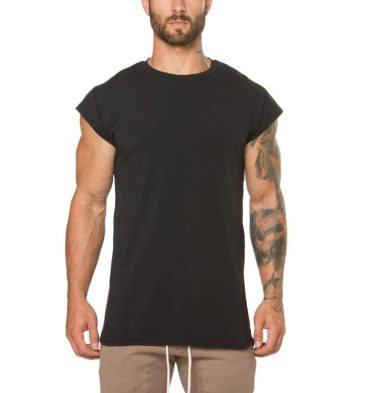 When you think of a T-shirt, you're likely thinking of the traditional shirt with short sleeves. About half of your upper arm is covered with the sleeve, although this varies according to the shirt. Short-sleeve T-shirts can fit loosely or tight, although it is mostly the women's shirts that are more closely fitted.
Although there are some differences between men's and women's T-shirts, particularly in the way they fit, many women only wear men's T-shirts because of how loose and comfortable they are. One of the main things that set short-sleeve T-shirts apart is the variety of designs found on the front of them because this can include everything from company logos to rock bands and trendy phrases to retro designs, plus plenty more.
4. Long Sleeve Crew Neck T-Shirt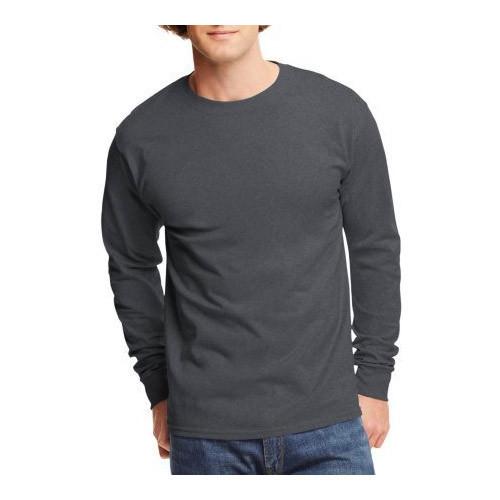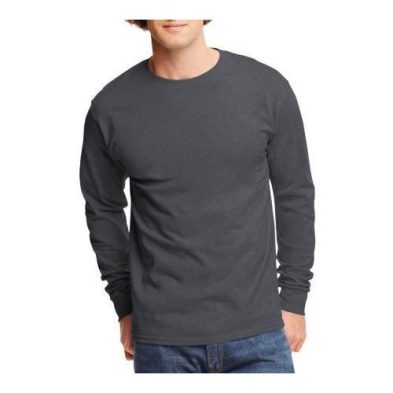 Long sleeves for both men and women extend to your wrist, and most of them are cut in a straight line but are neither too tight nor too loose. Some long-sleeve T-shirts have cuffs around the wrist that are a little tighter than the rest of the sleeve, and these are especially common in men's T-shirts.
However, while many men's long-sleeve T-shirts often have cuffs at the end of the wrist, many women's T-shirts have sleeves that flare out a bit at the wrist. Long-sleeve T-shirts are great for when the weather is excellent; however, they may not be perfect for freezing weather because they are still made just like a T-shirt, which means they are not very thick or hot.
5. Knot Crop T-Shirt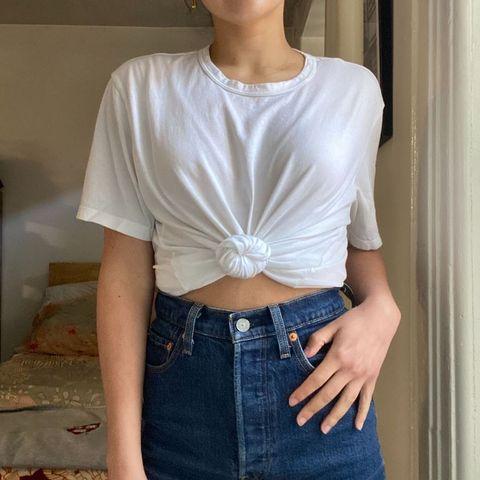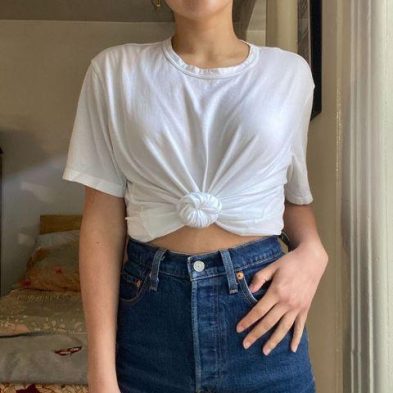 Cropped t-shirts are also the most popular clothing among young women. To create a crop design, just tie a knot right above the navel. On hot summer days, the knot crop t-shirt for ladies looks chic. This looks great with jeans, skirts, and jeggings. Wear a basic slipper or a shoe that is comfortable for you. To complete the appearance, wear sunglasses and let your hair open.
6. V-Neck T-Shirt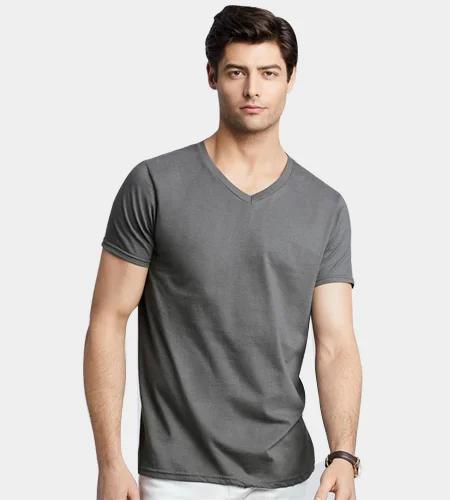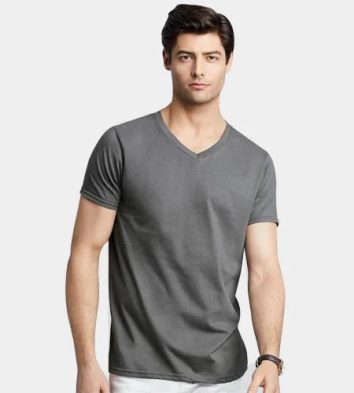 Like its name suggests, these T-shirts form a pointed V shape at the neck, giving it a little more space and providing for a more stylish neckline than the standard round neckline. V-neck shirts can come in different sizes, with some of the "V" being very low-cut and others cut very high.
Regardless of how much chest area you wish to show or your style, you can easily find a V-neck T-shirt that suits you. You can wear a deep V-neck shirt with a sleeveless T-shirt or even a camisole underneath, so even if you are aiming for a more traditional or conservative look, you can quickly achieve it. Men, too, can wear V-neck T-shirts, but they are not as popular or as easy to find as V-necks for women.
7. Wide Neck–Off-Shoulder T-Shirt (Girls')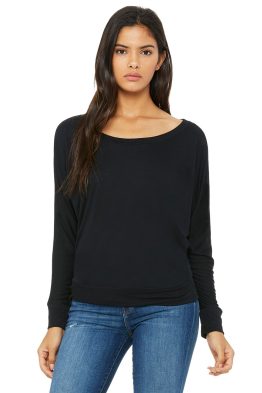 The wide neckline of this t-shirt makes it look like an off-shoulder top.
8. Yoke Neck T-Shirt (Girls')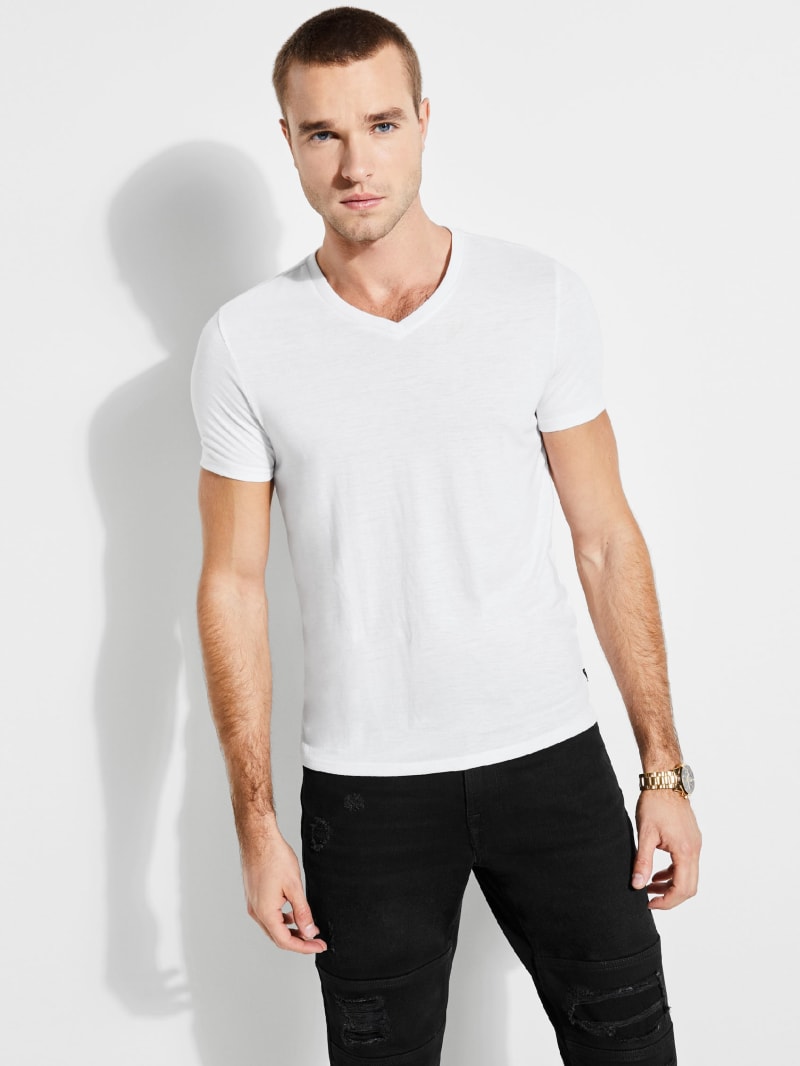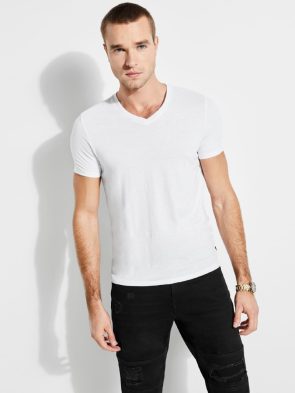 T-shirts with a separate yoke. Usually, there will be embroidery on the yoke portion.
9. Boyfriend T-Shirt (Girls')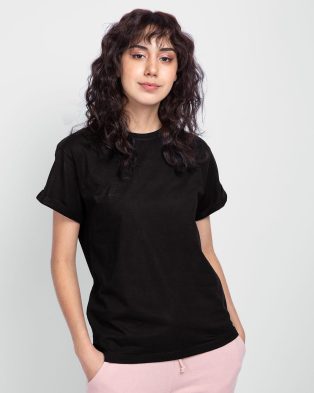 Very loose t-shirts as opposed to body-fitting t-shirts worn by women.
10. Douche Bag Neck T-Shirt (Scoop Neck)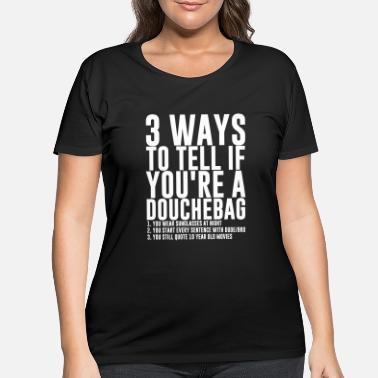 Men's T-shirt has a deep scoop neckline showing more of the body than a basic t-shirt would. It could be accompanied by metal chains and shaved chest to complete the attitude.
11. Henley Collar T-Shirt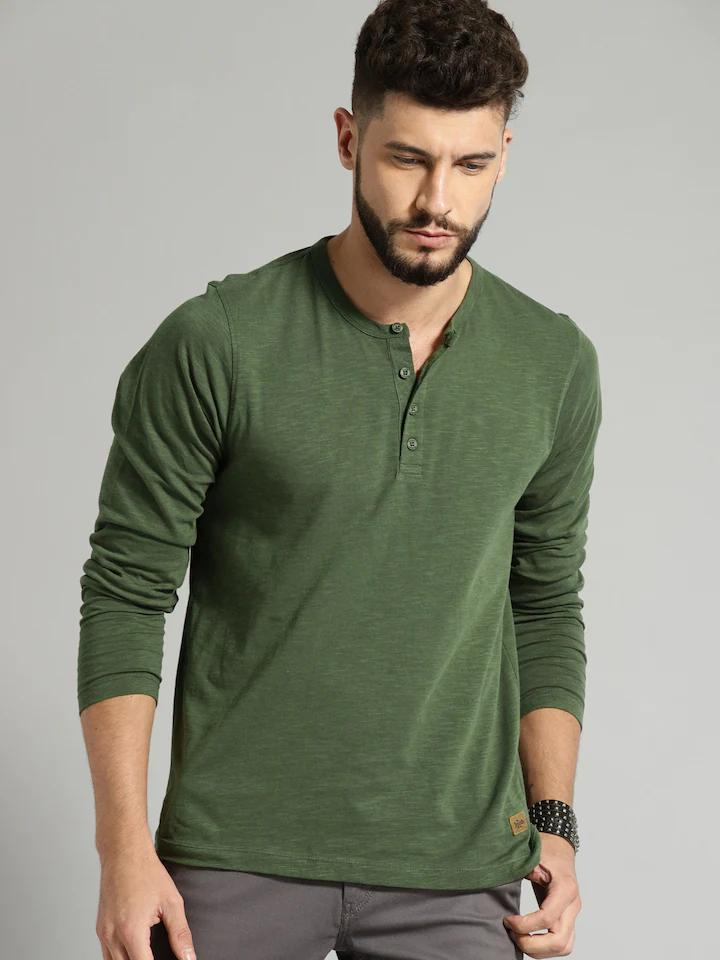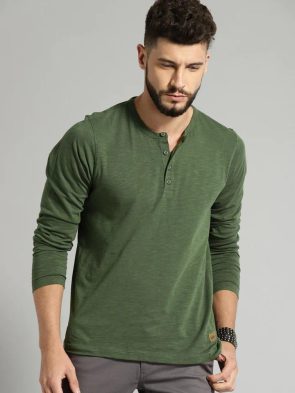 Henley t-shirts are a collarless version of polo t-shirts with a buttoning placket of several inches. They look great when worn with denim, chinos, khakis, cargoes, or sweatpants for casual and semi-formal occasions. You can find a henley t-shirt in various patterns and colors, but one in plain, neutral color looks best.
12. Baseball T-Shirt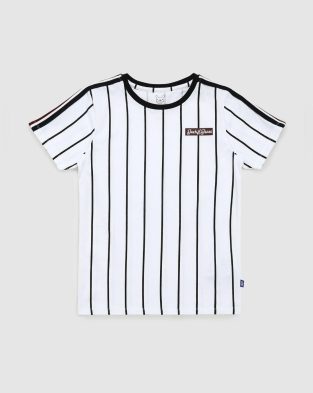 This T-shirt is perfect for any sporty type out there. It's a Raglan-sleeve (half-sleeve) T-shirt that looks very similar to the classic uniforms worn by baseball players. Of course, that doesn't mean it can only be worn on a baseball pitch. This type of T-shirt looks at place in a casual setting. You've probably seen different variations of it; usually, it's white or grey with red sleeves. It's a more intriguing alternative to the basic T-shirt, but it's not quite as eccentric as some of the other T-shirt styles on this list. So, if you're looking to diversify a wardrobe full of plain-white T-shirts, then this could be an exciting new option that still allows you to maintain your casual and laidback style.
13. Raglan Sleeve T-Shirt – Long Sleeve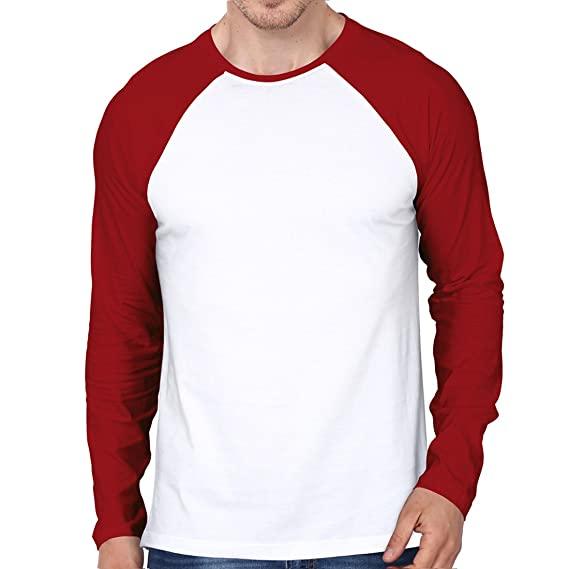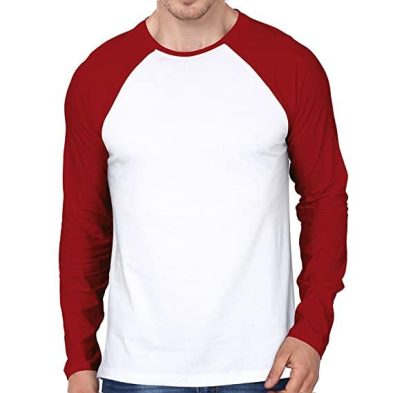 Raglan sleeves are made in a particular style, so this term does not refer to the length of the sleeve. It is often called a baseball T-shirt because it is the style used in many baseball uniforms. Instead of having a straight up-and-down seam, raglan sleeves are attached to the shirt diagonally.
In many instances, the bodice and the sleeve are two different colors, and the shirts are made this way to attract attention to the lines. For both men and women, T-shirts with raglan sleeves are more sporty in look, and since they also tend to be very comfortable, they are trendy for both men and women.
14. Turtle Neck Shirt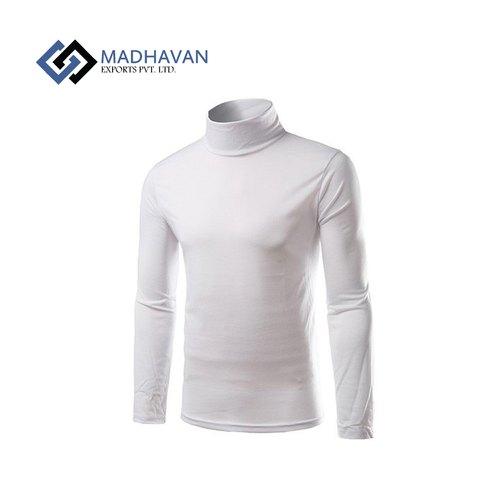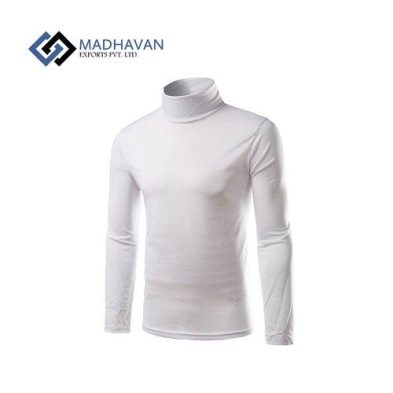 The name of this T-shirt says everything that needs to be said. This is a T-shirt with a turtle-neck collar. It's not just a comfy feature; it's a fashion statement. This is the type of T-shirt for somebody who wants to be winter-ready. It has a very sleek vibe to it. Usually, turtle-neck collars are reserved for sweaters, but they can look quite trendy on T-shirts, too. Don't dismiss this unique style until you've tried it. Again, it could be a welcome change to the typical types of T-shirts that you wear.
15. Ringer T-Shirt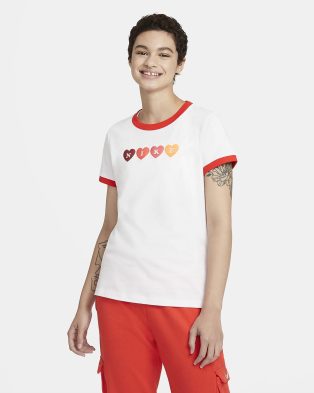 At this point in the article, we'll move on to T-shirt kinds with exact distinguishing characteristics. The ringer T-shirt may appear to be comparable to any other basic T-shirt with a crewneck collar on the surface. Don't be deceived, though; the ringer is one-of-a-kind. Remember that when it comes to fashion, the finer points are crucial. That is the secret to becoming fashionable. The neckline and sleeve hems of the ringer T-shirt have contrast bands. This is a small touch, but it adds a lot to the overall appeal of this kind of T-shirt.
16. Cap Sleeve T-Shirt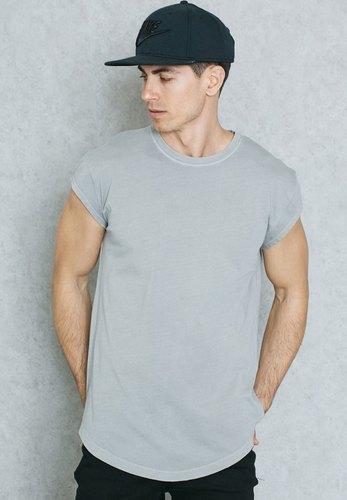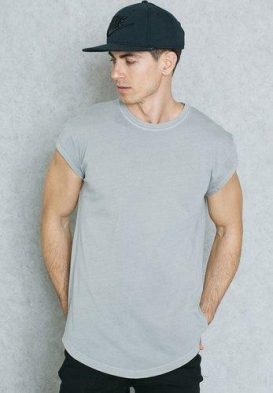 Cap sleeves cover only the upper part of the shoulder but do not go under or around your arm, and they are exclusively found on women's T-shirts. The sleeve is frequently puffy, giving it a very feminine appearance, and this style of T-shirt makes women appear thinner, which most ladies love.
The shirts have a more feminine aspect when coupled with a fitted bodice, and they have a dressier look due to the way the sleeves are cut and curved so that you may wear a cap-sleeve T-shirt to a picnic, brunch, or a ladies' night out.
17. Crewneck Or Classic T-Shirt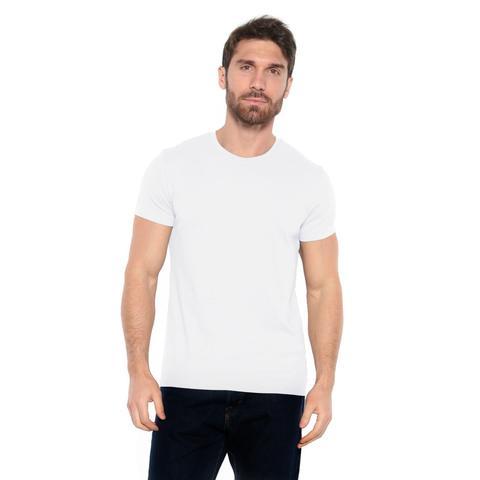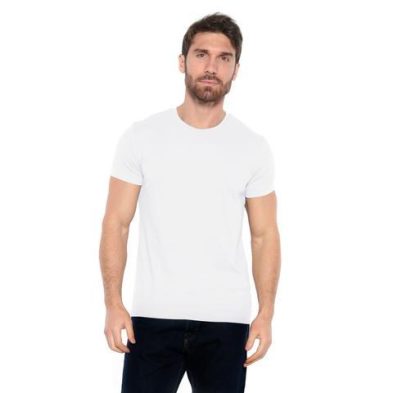 Crewnecks, often known as traditional T-shirts, are the most popular T-shirt style. T-shirts featuring a round circular neckline. They are highly flexible and comfortable to wear, giving you a toned and manly image. They look great on those with a long, thin face and slightly slanted shoulders. It's a versatile T-shirt that may be worn with a variety of outfits. If you're wearing a high-quality T-shirt, it's likely composed of organic cotton fabric, which is more effective as a protective undergarment than cheaper textiles in controlling moisture and temperature.
18. The Girl's T-Shirt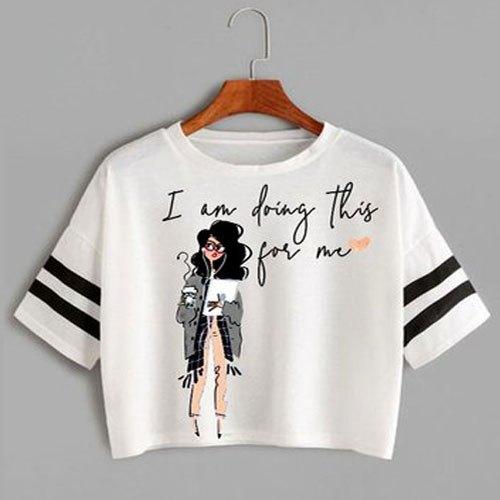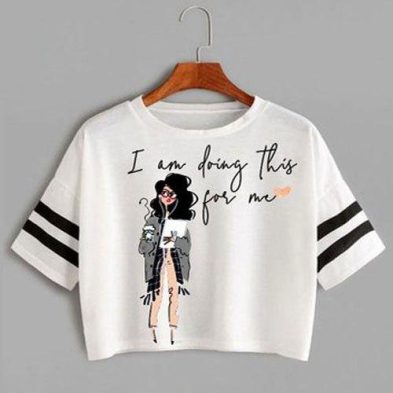 T-shirts for girls come in a wide variety of styles. The fundamental T-shirt is universal, so it's not that females can't wear popular T-shirts; it's just that many types of T-shirts don't fit women's body shapes or appeal to them in terms of fashion. A wide-neck off-shoulder T-shirt was one of the original variants of ladies' T-shirts. It has a wide neckline that gives it an off-shoulder appearance, as the name suggests. The Yoke-neck T-shirt is another option. A distinct yoke is typically stitched on these T-shirts. The boyfriend T-shirt is a loose T-shirt that is intended to be a refreshing alternative to many of the women's tight T-shirts.
19. Half T-shirt (Singlet)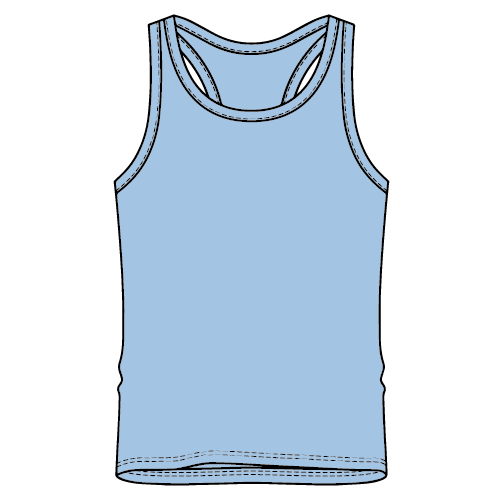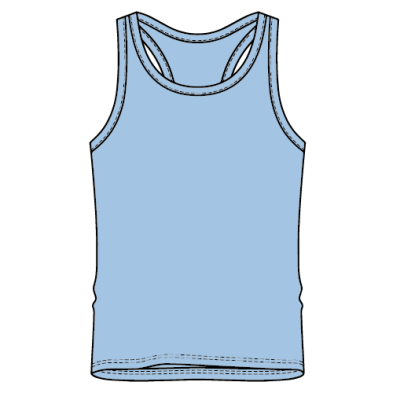 If the information in the preceding paragraph didn't apply to you, you could be looking for a single T-shirt, also known as a half T-shirt. This is a sleeveless T-shirt, as the name implies. Its form isn't as striking as that of most T-shirts. It's essentially a vest. The singlet is ideal for anyone who wants to flaunt their biceps or is physically active. As a result, basketball players and gym-goers frequently wear this kind of T-shirt.
20. Three-Quarter Sleeves T-Shirt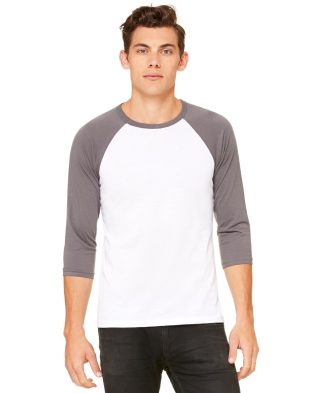 Three-quarter sleeves, like cap sleeves, are mostly seen on women's T-shirts. The sleeves are three-quarters of the way down your arm, falling below the elbow but not to the wrist. They can be fitted or loose, and they can also be tailored to have flexible, flowing upper arms and a tighter fit at the elbow.
The Dolman or Batwing sleeve is the name given to this style. The three-quarter sleeve is ideal for when it's cool outside but not too cold or too hot, and you can even layer them over T-shirts with shorter sleeves if you like.
21. Muscle T-Shirt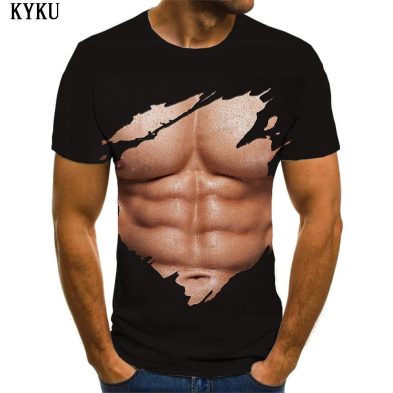 This is the ideal T-shirt for someone who wants to flaunt their muscles, as the name implies. In terms of style, it's similar to the singlet T-shirt, but it's considerably more form-fitting. So, if you're looking for a single because you're going to start working out more frequently, you might want to consider the muscular T-shirt to obtain the appearance you desire.
22. Slim Fit T-Shirt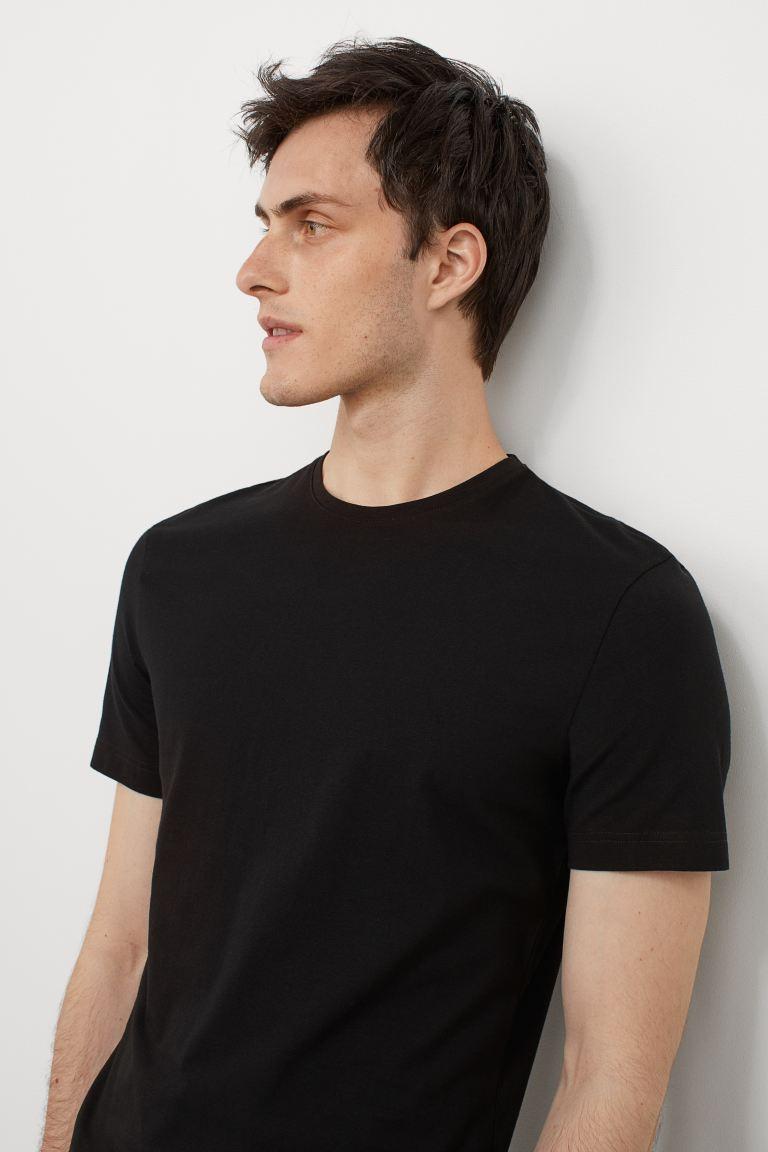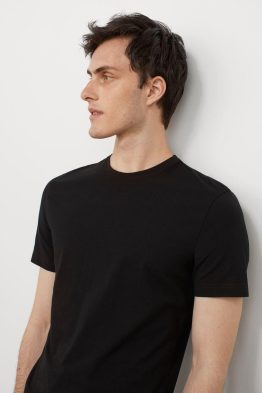 When it comes to T-shirts, the cut and fit may make a massive difference in how they look. Slim-fit T-shirts are ideal for this. This style was created so that the T-shirt may embrace your body and show off your form. Due to their clinging nature, slim-fit T-shirts are frequently worn as undershirts and work well undercoats or pullovers. This is a wonderful T-shirt to wear under professional clothing so that the clothes you put on top of it fit your body rather than your underwear. Slim fit T-shirts, worn alone, highlight your muscles and body characteristics, giving you a very sharp and confident appearance.
23. Polo-Collar T-Shirt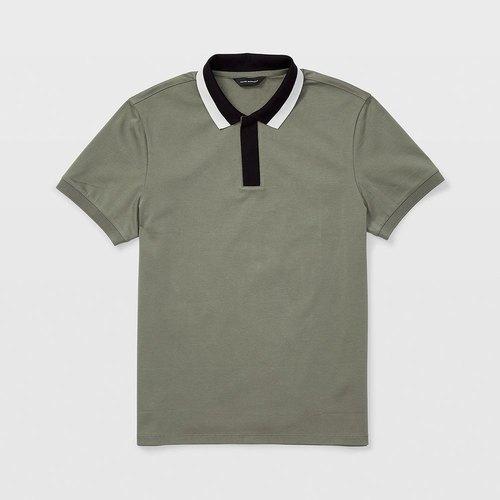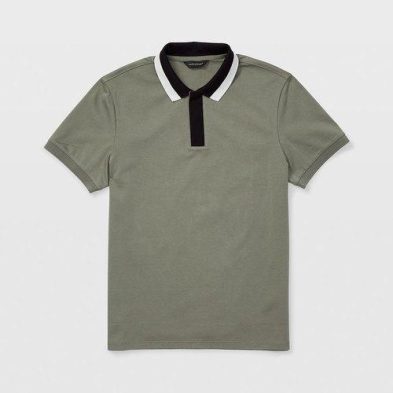 The polo-collar T-shirt isn't one of the most popular T-shirt styles, which is why it's an excellent choice for anybody looking to stand out. The polo collar is a one-of-a-kind design. This is the option to pick if you wish to stand out in a gathering full of individuals wearing similarly. It's the type of T-shirt you'd wear to a game of golf with your buddies. It might also work nicely for a laid-back summer get-together. The trick to wearing a T-shirt fashionably, like with many other forms of clothing, is to wear it at the correct time.
24. Half Muscle Shirt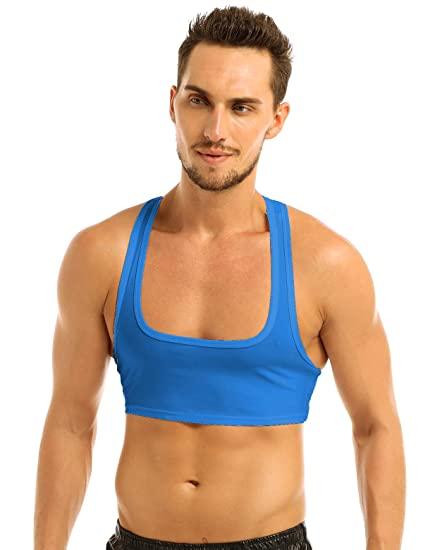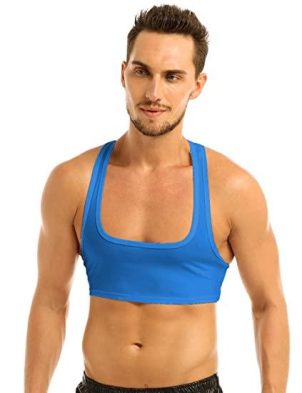 Muscle shirts have a hem that ends just above the belly button (to show off muscles on the stomach).
25. Longline T-Shirt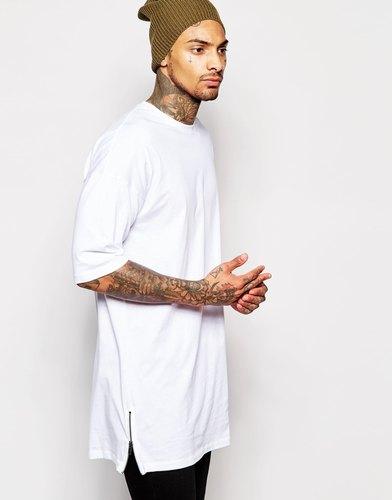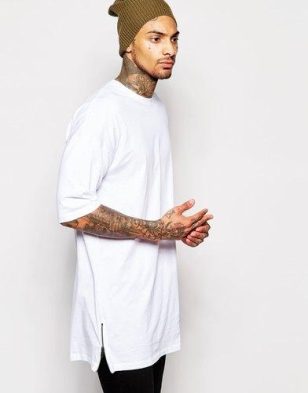 This is an entirely unique T-shirt. The longline T-shirt is a long-sleeved T-shirt with a long torso length. Several of these T-shirts extend to the knees when worn appropriately, making them seem like casual dresses. The objective is to have a slimline appearance. Longline T-shirts are frequently body-hugging, emphasizing a person's inherent curves.
26. Pocket T-Shirt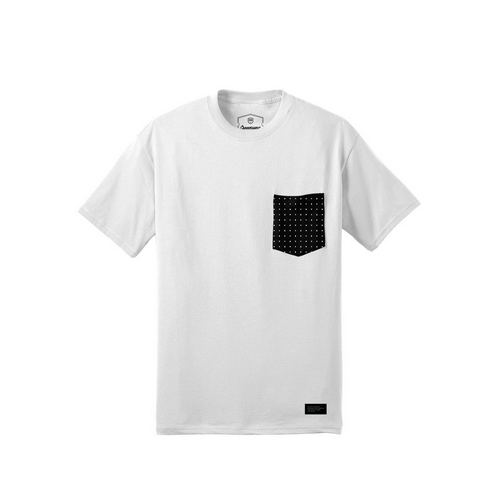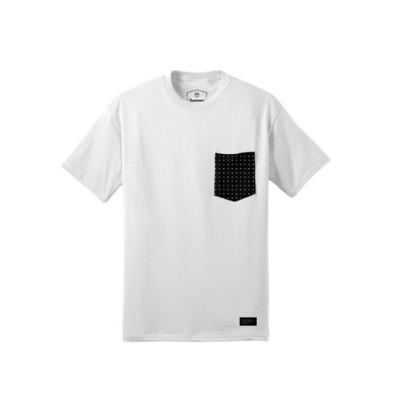 Pocket tees include a tiny pocket on the left breast that can be plain or printed. The pocket is purely decorative and serves to give interest to an otherwise simple t-shirt. For a relaxed day at home, pair a pocket t-shirt with jeans.
27. Baby Doll T-Shirt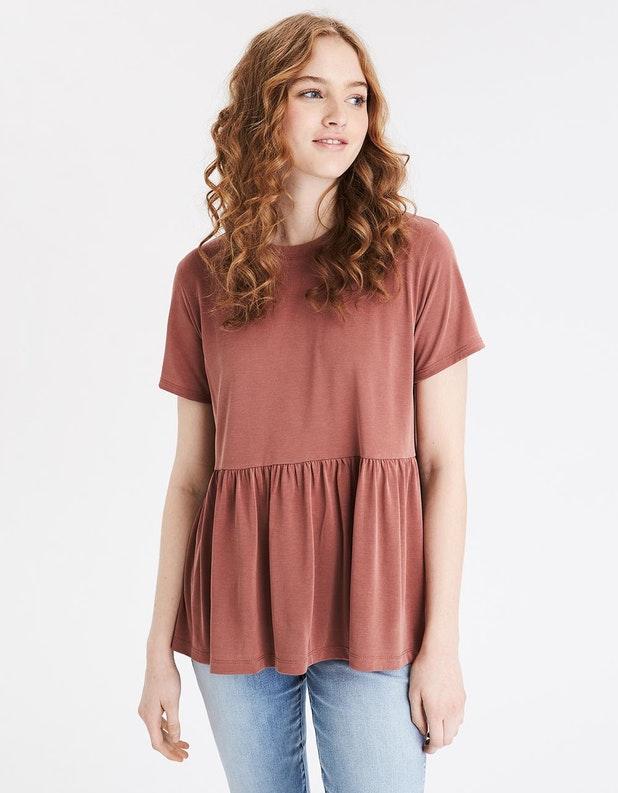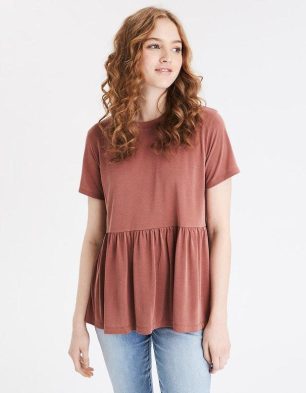 This is a short, fitted t-shirt (with short or long sleeves) that was fashionable in the 1990s.
28. Camouflage T-Shirt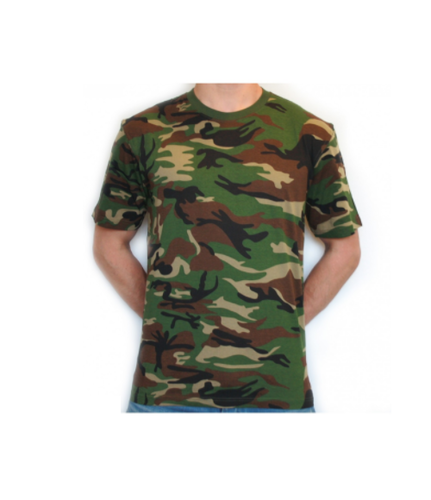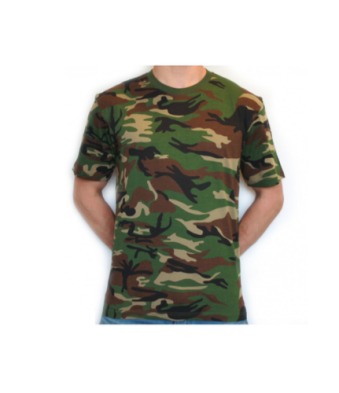 T-shirts have become a staple in women's wardrobes. Here's another camouflage t-shirt for women that's also appropriate for a get-together. A military t-shirt is another name for it. Women's tees with this graphic are also available. Wearing a camouflage shirt on vacation offers you a quirky and stylish vibe.
T-shirts for ladies are available in a variety of styles, both online and offline. Some of these have already been discussed. We hope you like the latest women's fashion trends. T-shirts and a women's top are available in a variety of colors and styles. You may, however, pick from a variety of t-shirt neck styles in women's clothing.
29. Printed T-Shirt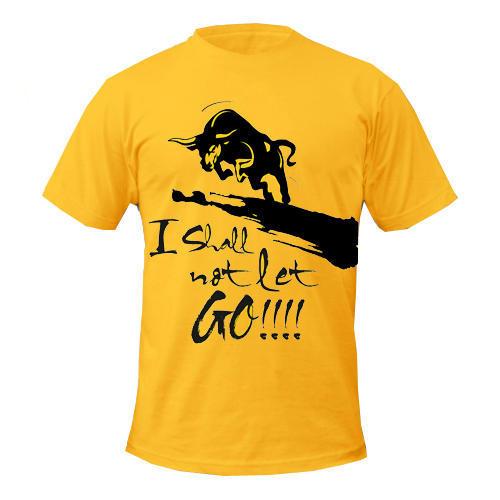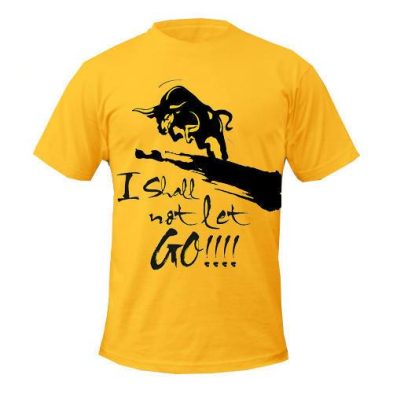 The printed t-shirt is the must-have outfit in every woman's closet. With ripped blue jeans, a black patterned t-shirt looks great. It appears to be ideal for casual shopping or a day at the movies. Make a hair bun for a friendly and tidy appearance. Wear heels or sneakers, depending on your preference. Also, if you want to stroll in elegance, don't forget to wear goggles.
30. Striped T-Shirt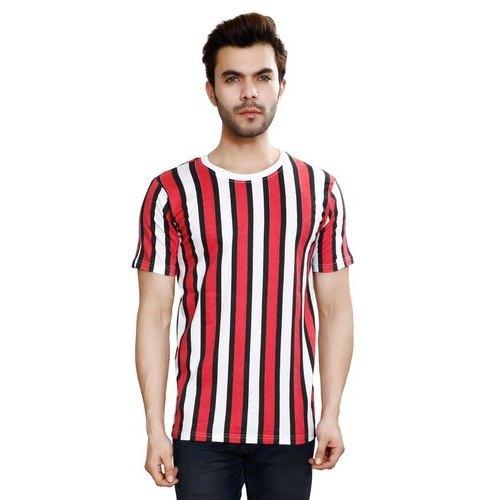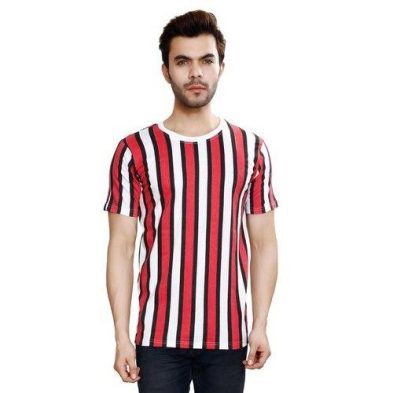 A striped t-shirt may be found in almost any fashionista's closet. Its preppy and classic appearance complements every man's taste. You may wear a horizontal or vertical striped t-shirt with jeans or shorts for a night out, supper, shopping, and so on. Striped T-shirts come in a variety of necklines, including crew, scoop, and V-neck styles.
31. Graphic T-Shirt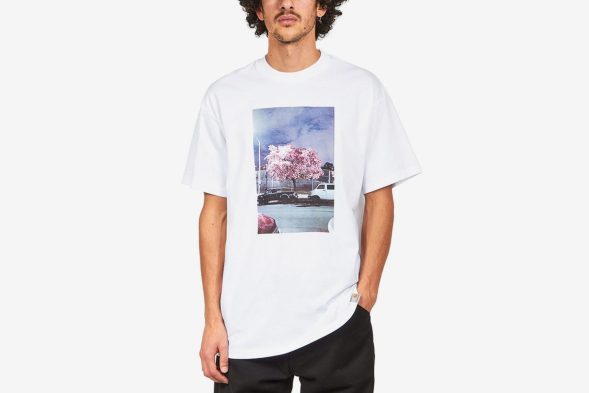 A graphic T-shirt is any T-shirt having an image of some kind printed on the fabric, and as you can expect, they're pretty popular right now among men and women, especially teens and young people. Screen printing or direct dyeing of the patterns on the cloth are both options.
Band and concert T-shirts are a great example of a graphic T-shirts since they may incorporate band photos, logos, lyrics, and even tour dates. In fact, for certain bands, these graphic T-shirts are collectors' goods. The design can be on the front or back of the T-shirt, and sometimes both sides are printed.
32. Solid/Plain T-Shirt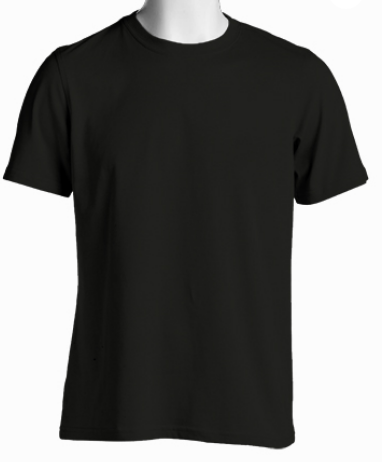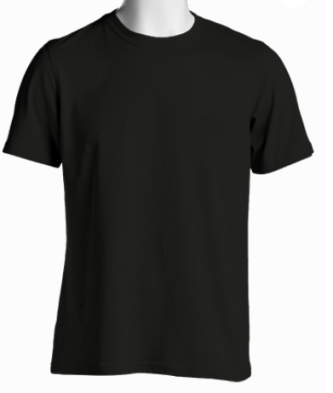 For males who want a clean, simple style, solid/plain t-shirts are the ideal alternative. These popular t-shirts are classic and will never go out of style. They're simple to combine and may be worn for nearly any occasion.
33. Hooded T-Shirt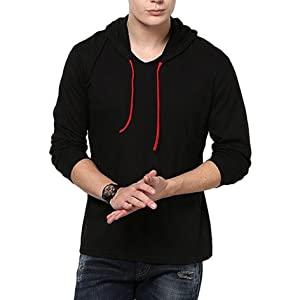 Men who are fashion savvy choose hooded t-shirts. These flexible and trendy t-shirts give your off-duty appearance just the perfect amount of edge. They're suitable for all seasons because they protect against heat, chilly breezes, and light precipitation.
34. Crew Neck T-Shirt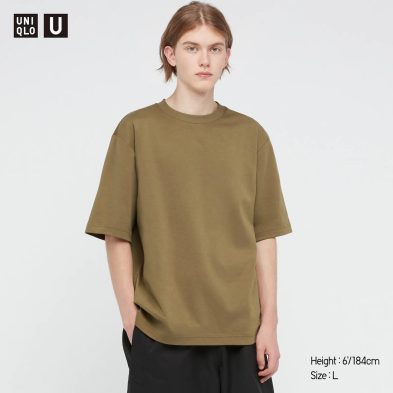 T-shirts with a crew neck are a wonderful mix of casual and comfy. Crew neck t-shirts are ideal for males with tiny chests since they make them look broader and more proportional. Wear a crew neck t-shirt beneath collared shirts for a casual appearance, or wear it alone for a peaceful evening.
35. U Neck/Scoop Neck T-Shirt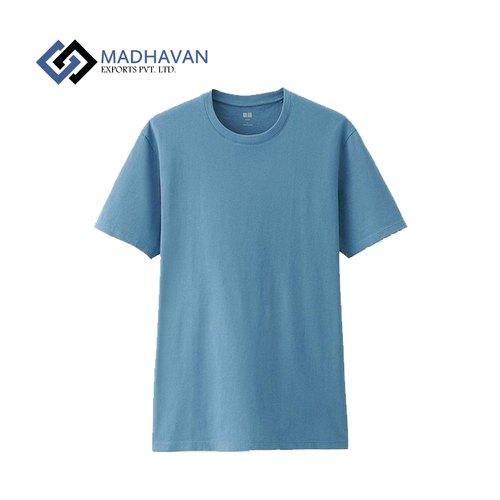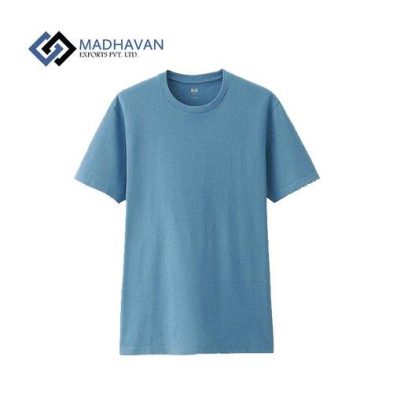 Choose U neck or Scoop neck t-shirts if you want to reveal a bit more flesh or a peek of the chest. Plain and striped t-shirts are the finest choices for U-neck t-shirts.
36. Cold Shoulder T-Shirt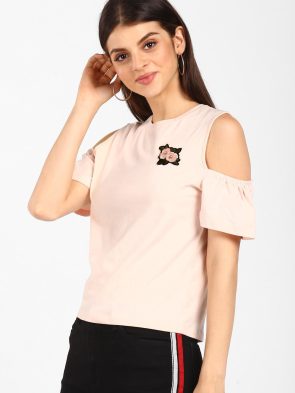 Yes, the off-shoulder trend will last a long time. Women enjoy having a cold shoulder t-shirt in their wardrobe, whether it's a shirt, top, or t-shirt. For a trendy look, most young females or college students like to wear a cold shoulder t-shirt. To complete the outfit, add circular silver earrings and a white shoe.
37. Embellished T-Shirt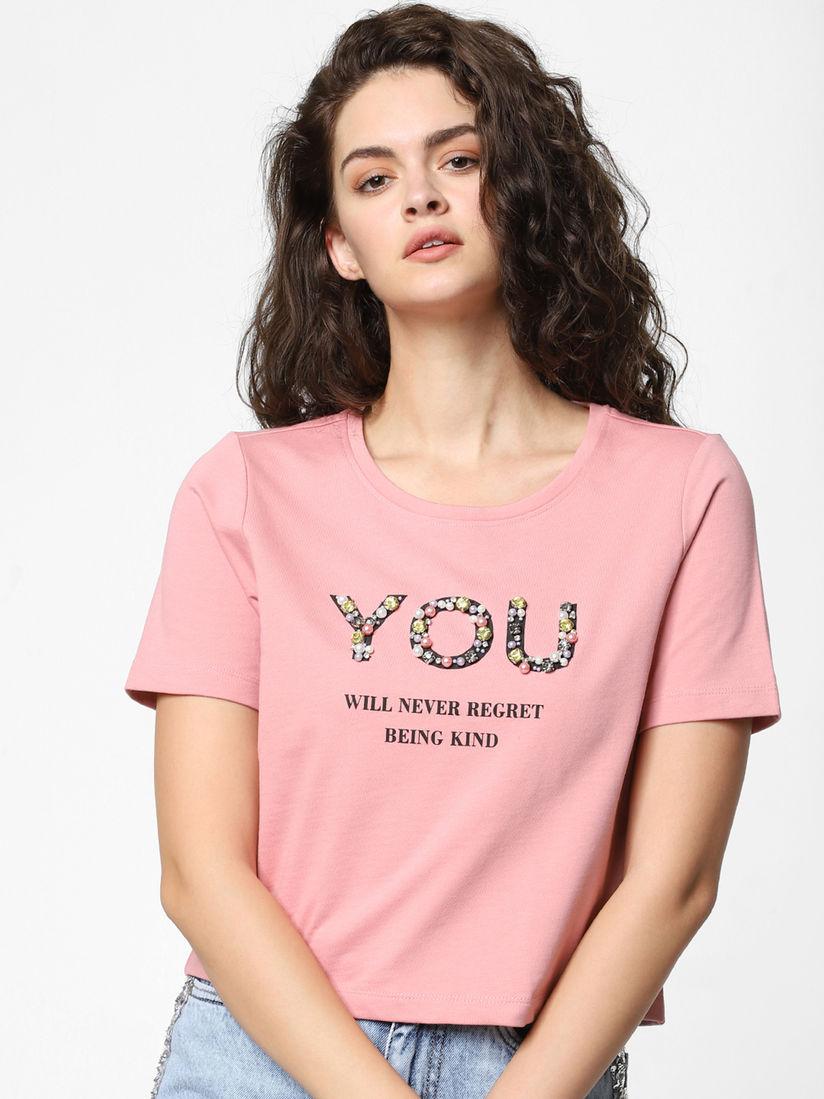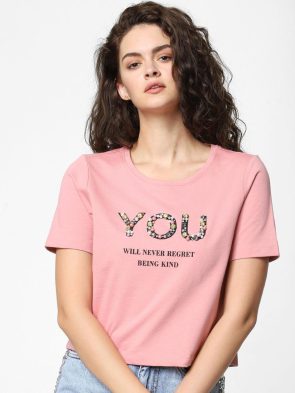 T-shirts that have been embellished with something other than ink. Bows, sparkles, lace, rhinestones, and even studs are popular with ladies because they feature decorations like bows, sparkles, lace, rhinestones, and even studs. Some decorations spell out phrases or create images, and they may be both casual and exquisite.
For example, if the decorations are on your sleeves, seams, or cover your shoulder, they can make an exquisite design on your shirt. Embellished T-shirts include loose parts that should always be purchased from a trustworthy manufacturer, but they are a touch dressier than other T-shirts and may thus be worn in more formal situations.
38. Round Neck T-Shirt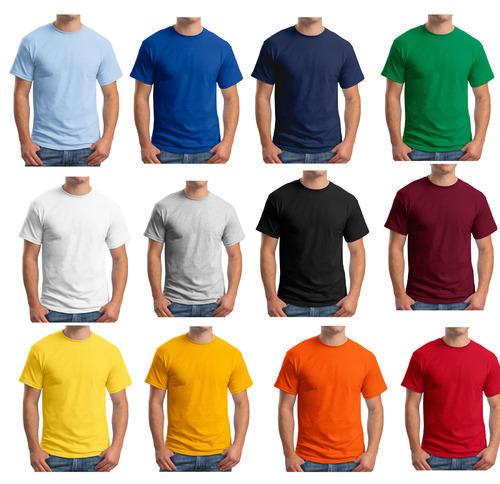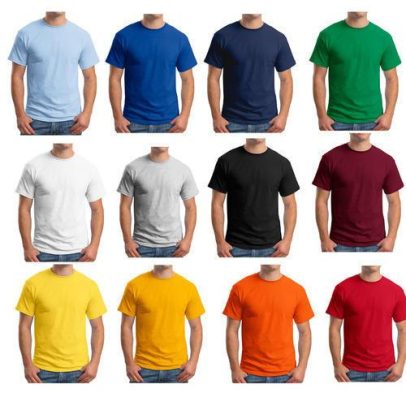 Close-up of a man on his round neck T-Shirt putting on or removing his sunglasses. T-shirts with round necklines are the most popular and widely used. It is a very modest neckline that sits beneath the base of the neck and is suitable for both men and women. Men's undershirts are often round-neck shirts, and these sorts of T-shirts are so popular that virtually everyone in the world owns at least one round-neck T-shirt.
Although both men and women may find this neck style to be a little confining at times, they are typically so comfortable that this should never be an issue.
39. Boatneck and Scoop Styles T-Shirt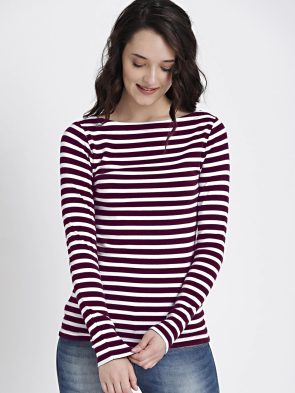 Both of these T-shirt necklines are less frequent in menswear, but when dressed correctly, they may be a pleasant addition to your collection. Scoop neck tees feature an exaggerated circular neckline for a casual style mood, while boatneck tees have a broad horizontal neckline that you'll usually find on Breton striped tees. Although neither kind of T-shirt is worth purchasing in quantity, it's interesting to try out other necklines if a tee is your go-to garment.
Now that you've evaluated all of the T-shirt types accessible, it's time to locate the shirts that make all the difference in terms of stylish style and optimum comfort. While you're at it, send Uncle Dave a shirt as well.
40. The Scoop-Neck T-Shirt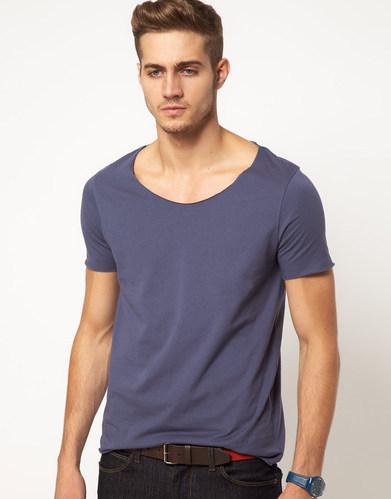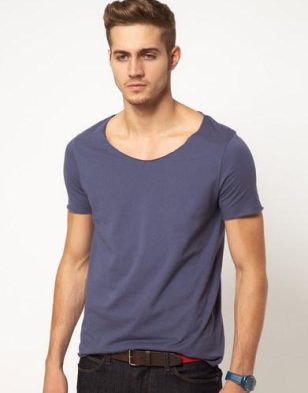 This is another iconic T-shirt design. The scoop-neck T-shirt is just what I expected. It has a scoop-neck collar, which is ideal for anybody looking for a relaxed and comfy T-shirt. It's a pretty attractive style.
41. Oversized T-Shirt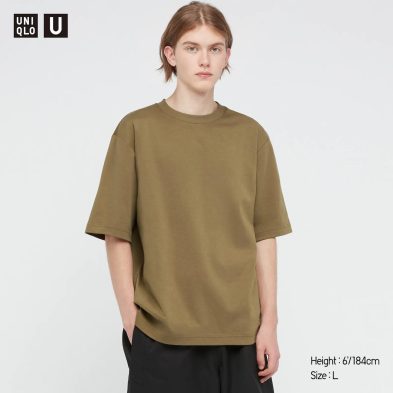 The boyfriend t-shirt is a popular choice among young women. An enormous t-shirt may be worn in a variety of ways. It's available in a variety of colors and patterns. It's an excellent choice for everyday wear because it's flowy and comfy. It's also appropriate to wear while strolling in the garden. For a laid-back get-together with pals, pair it with shorts. Plus-size women will like it as well.
Choosing The Right T-Shirt For You
What's the best way to tell if a t-shirt is fitting for you? The sheer variety of styles and shapes available for men's and women's t-shirts makes it tough to pick just a few favorites.
Your body type will not be flattering in every shape or style. T-shirt designs vary in four ways:
Neckline
Fit
Fabric
Function
These orienting elements will help you make the best selection regarding the t-shirt to buy, regardless of which of these you choose. Once you've figured out what looks best on you, you may stick to the basics and mix in different shirt styles as needed.
With that in mind, here are five general guidelines to follow while looking for the perfect t-shirt:
1) Go For Fit
People mistakenly believe that "fit" implies "fitting," whereas it refers to how a t-shirt fits you. A t-shirt must adhere to the curves of your natural body shape to work well. There should be no restrictions on your movement or pain, which is why there are several types of fits.
Some t-shirts are just made to be baggy. Others, such as a muscle shirt, have a form-fitting cut that accentuates (and shows off) a toned figure. Slim fit, on the other hand, slims down the physique substantially.
The importance of fit in one's entire personal style cannot be overstated. So, regardless of type, apply these guidelines to ensure that your t-shirt fits appropriately:
It should fit snugly around your chest and waist without being too tight.
The t-shoulder shirt's points should correspond to the endpoints of your shoulders; if they're too saggy, the t-shirt is too loose; if the issues rise higher than the end, the t-shirt is too tight.
The sleeves should cover approximately a third of your biceps and hug your biceps softly, rather than cutting off circulation.
Raise your arms to see if your t-shirt reveals your stomach. That shouldn't be the case. It should be long enough to allow you to elevate your arms without showing your tummy, but not so short that it exposes your waistline.
2) Check The Occasion
Knowing when and where to wear a t-shirt is half the battle when deciding which t-shirts to buy.
Any event that includes the term "function" (such as a work or school function) is typically not a good fit for a casual t-shirt. A t-shirt event is anything that requires business-casual or business-formal attire.
However, there are certain grey regions. You may wear a long-sleeved tee or a raglan sleeve t-shirt with an unstructured blazer to more intimate or low-key occasions like meals out or an after-work gathering if you choose a long-sleeved tee or a raglan sleeve t-shirt.
The key is to make sure your t-shirt choices are in line with others' expectations. Don't wear a t-shirt to a funeral, keeping this in mind.
3) Align Your Body Type With T-Shirt Style
One of the criteria that determine which style is ideal for you is your body type. Make sure the t-shirt style you pick complements your body type and highlights your greatest physical attributes.
A V-neck, for example, might serve to draw attention to broad shoulders or a well-defined chest. If you have toned triceps, cap sleeves are ideal. On the other hand, Raglan sleeves will aid in highlighting your biceps' intrinsic musculature and slim forearms.
4) Always Accessorize
The first three will assist you in selecting the appropriate t-shirt style for your body type and the occasion. The bells and whistles — the accouterments — are next.
T-shirts require minimum style, which is one of the reasons they're so comfortable to wear. However, there are times when a more dressed-up version of the traditional t-shirt is required, and that's where your design options come into play.
Watches, belts, and even bracelets or cuffs in one or two of the colors of a graphic printed t-shirt (or a color-blocking raglan sleeve t-shirt) may help tie the whole ensemble together.
Also, keep in mind that some t-shirts have a natural urban, street-smart vibe. If you want to dress it up a little, put on a structured blazer, switch out the jeans for a pair of dark slacks, and finish with white high-top shoes.
A black leather strap watch with a white face and silver hardware completes the look. And there you have it! You've created a game-changing ensemble out of something as simple as a t-shirt.
The idea is this: if you want the ultimate t-shirt, make sure you accessorize correctly. It'll elevate your wardrobe to new heights.
5) Fabric First
The most awesome t-shirts are made of high-quality fabrics and have a long-lasting fit. There's no way to get around it.
You may anticipate a t-shirt that either looks shoddy straight away or turns into a lifeless sort of rag after five washes if the cloth isn't made utilizing the correct manufacturing and weaving processes.
T-label shirts might offer you a fair idea of what you're getting yourself into. It doesn't mean it's high-quality cotton just because it claims it's 100 percent cotton. Most t-shirts are made of a cotton-poly blend, but thread count can help you determine quality.
Common materials used for t-shirts are:
Merino Wool
Merino wool has a fine weave that results in comfortable, long-lasting shirts. You can go a week without washing a t-shirt made of 100 percent merino wool since this material resists body odor effectively.
Bamboo
Bamboo is the newest trend in a series of textiles meant to be soft, breathable, and environmentally friendly, and it's being used in high-end apparel.
Jersey
Jersey is a versatile fabric that blends cotton and synthetic fibers.
Pima Cotton
Pima cotton is the finest quality cotton available, and it resists pilling and fading while getting softer with each wash.
Linen
Linen, frequently combined with cotton, wrinkles quickly yet is the most vital natural fabric available. Linens have a more natural appearance and are less gritty than cotton.
Lycra, Spandex, and Elastane
Lycra, Spandex, and Elastane are examples of synthetic stretch materials. They're famous for workouts since they're great at wicking away moisture and sweat. Even after several washing, T-shirts, shorts, and leggings made from these fabrics keep their form. Even if they're washed several times, these fabrics eventually start to retain and lock in body odor.
It's not just about the fabric, the fit, or the occasion when it comes to selecting a t-shirt. T-shirt style is highly personal, and after you grasp the numerous men's and women's t-shirt styles, you can start to create your own unique "look."
Conclusion
If you like to get away with wearing t-shirts on most days of the week, Shirtspace has you covered. Because there are so many different sorts and designs of t-shirts, you'll need a way to keep your collection fresh — and at a reasonable price.
That's why, in addition to regular buyer discounts, we offer bulk prices on a variety of high-quality t-shirts. Now that you know the difference between a henley and a raglan-sleeved t-shirt, you can use our comprehensive t-shirt guide to find your favorite designs in your favorite colors, materials, and brands.