It doesn't matter if your company specialises in cutting-edge technology or more traditional goods and services " you'll need IT. While some IT requirements can be managed in-house, most businesses (especially small businesses) find that they need to outsource some IT services.
What Are IT Services?
The term "information technology" refers to the field of computer science. It's an umbrella term for all processes involving computers, the internet, and other forms of technology. IT services help businesses set up, manage, and troubleshoot issues with their network, hardware, software, cloud computing, and other systems. A technology that is wrapped in services such as support and management is referred to as an information technology service. This relieves the customer of the burden of installing and maintaining the technology. The following are some of the most common types of IT services.
IT services are an important part of a modern company's daily operations. Whatever they are, everything IT-related is critical for the success of a company that relies on technology in some way. This IT frequently encompasses a wide range of subjects and fields. It's sometimes handled in-house, and other times it's outsourced to a third-party service provider to help with smooth IT operations.
What kinds of IT services are available, though? It's a big question with a bigger answer, to be sure. There are a number of IT services available to meet a variety of demands, which are unique to each business. A managed IT services firm in Sacramento differs from one in Seattle, for example. In this post, we'll go through 20 of the most popular IT service examples in order to give you a better sense of what's out there, how they're utilised, and how your organisation can make the most of them.
A startup's requirements differ significantly from those of a major business. Learning about the many sorts of IT services can assist you in determining what you may require now and in the future.
Different Types of IT Services
Here is the latest list of all types of IT Services that you should know about.
1. Low-Level Managed IT Services
The majority of small firms hire managed IT services. Low-level services provided by pure-play managed service providers are the most basic (MSPs). Software installation and integration of current infrastructure with a new system are common examples of these services. The MSP will also give you with continuous assistance by monitoring your system.
It's worth noting that with a low-level service, the MSP will alert you if there are indicators of security concerns or performance difficulties, but will take no action to address them. You'll also have to conduct some IT planning on your own.
2. Mid-Level Managed IT Services
Consider mid-level managed IT services if you desire something more significant than those as mentioned above. These are from an MSP that adds value. In addition to the foregoing, the provider will act if there is a performance problem or a security danger. In addition, the supplier will maintain your system and software for you, including installing new versions as they become available.
You could also get some IT planning at this level. Scalability planning is a feature that many value-added MSPs provide, allowing you to adjust the service to your changing needs as your company expands.
3. High-Level Managed IT Services
High-level managed IT services are available for higher needs. You'll get assistance for your network, data analytics, and communications, in addition to everything else included in a mid-level subscription. If needed, the supplier can supply you with access to a mobile networking system that you can use from any location.
At this level, you may also get in-depth planning. The supplier will keep you informed about changes in the IT sector that may benefit your organisation and will give you the choice to modify the services you're receiving. You could also be able to incorporate any software-as-a-service (SaaS) subscriptions that your firm would benefit from. This eliminates the need to store programmes and related data locally, saving space and enhancing security.
4. On-Demand IT
Receiving services on demand is an alternative to hiring an MSP. This allows you to pay as you go rather than having to budget for a specific amount each month. It might be a viable alternative for companies that want to avoid signing long-term contracts.
5. Hardware Support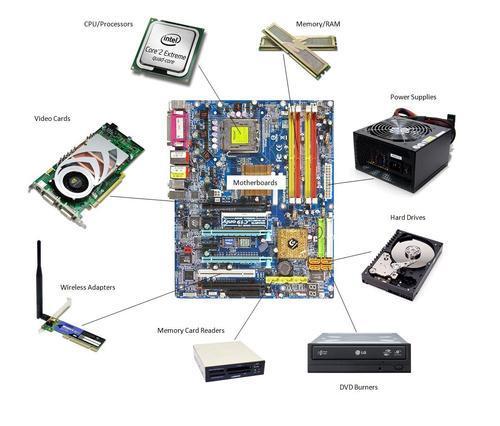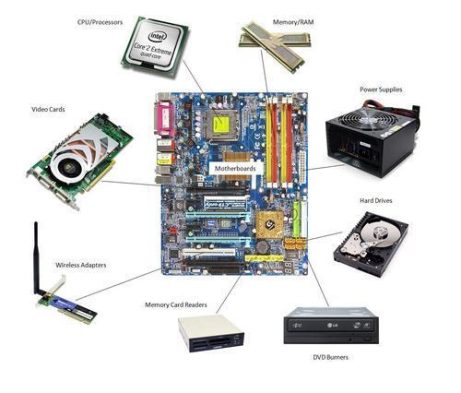 Certain types of IT services, in particular, are better off being outsourced on demand. This category generally includes hardware support since it involves repairs to computers, laptops, and printers. Hardware services may also be used to get rid of old equipment. A professional will properly dispose of your hardware, which includes formatting hard drives to wipe them clean of any data " just erasing data is useless and dangerous.
6. Software Services
When you outsource software services, the supplier will ensure that your licences are constantly up to date and that your firm follows all end-user agreements. Contracting these services might really save you money, especially if your company has been around for a while. The supplier, for example, can track down licences that you're still paying for but aren't utilising.
7. Network Management
The infrastructure configuration at your site, which includes setting up servers, establishing firewalls, and connecting printers, is the first step in network services. Security procedures, such as two-factor authentication, may be implemented by the provider to prevent unauthorised logins. Following that, you may get continuous support for things like mobile networking, remote print services, and remote backup storage.
Your service provider will also keep an eye on your network in order to report and perhaps respond to suspicious activities. Making any necessary network updates and even fixing network-related devices are examples of extra services. Many businesses have two networks: one that connects to the internet and another that is internal. To avoid a security compromise, it's important to maintain both secure. If your staff have remote access to your internal network or you utilise a payment system, maintaining continual network monitoring is essential.
8. IT Communications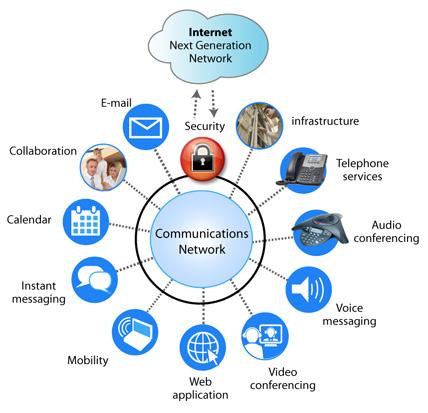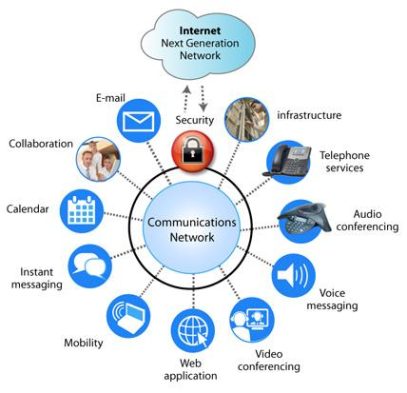 From data to phone and video conversations, communications encompasses a wide range of services. An IT company can set up your communication systems, maintain your equipment, and even create a custom software for your business. You might want to get help with the following communications services:
9. Video Conferencing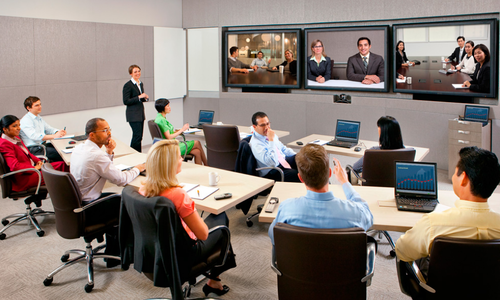 Robust video conferencing will be quite useful if you have remote staff. Voice over internet protocol (VoIP) " VoIP uses an internet connection rather than a phone line to make calls.
10. Chatbots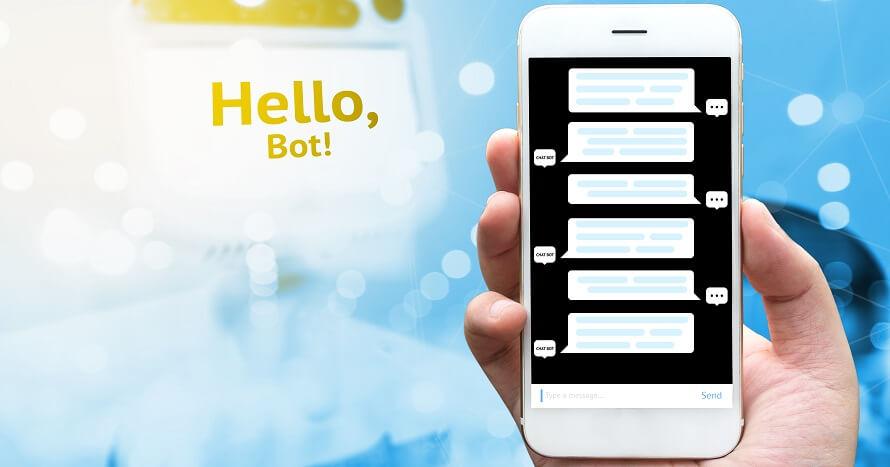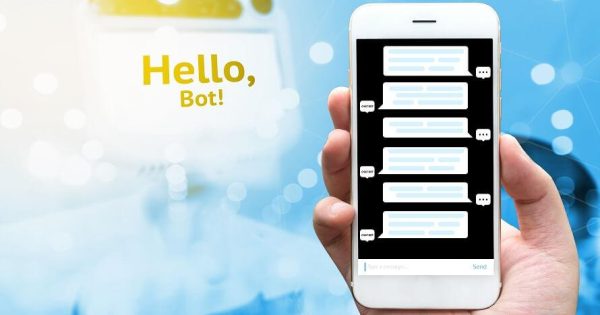 A chatbot may be created for your company by an IT supplier. This eliminates the requirement for a live chat operator and allows you to connect with consumers who visit your website or message you on social media. Users may choose to converse with a chatbot than calling or emailing, depending on your target group.
11. Cloud Services
The majority of organisations is now realising the cloud's promise. Cloud services, for example, allow employees to participate in meetings and work on projects from any place, which is very beneficial if you have remote workers or operate in many locations. Cloud services are also very scalable, allowing you to pay just for the services you use, even if your requirements change often.
One sort of cloud service that we've already discussed is SaaS. Infrastructure as a service (IaaS) and platform as a service (PaaS) are two more (PaaS). IaaS is a service that supplies you with third-party infrastructure, whereas PaaS is a service that includes processing power and infrastructure for things like your operating system and programming languages.
It's beneficial to have an IT professional determine which cloud service is best for your company. After that, the provider will set up the service, including transferring current data to the cloud and maybe teaching your workers on how to utilise cloud services securely and effectively. The supplier of a managed cloud service will continue to help you. Responding to problems to avoid downtime, educating personnel, maintaining the system, and monitoring for threats are all likely to be included.
12. Help Desk
Employees can use a help desk to get help with any IT issue they're having, whether it's hardware or software-related. If you don't have any in-house IT staff, outsourcing a help desk can be beneficial. However, by giving staff with enough training on the tools they will be using, you may reduce the need for this service.
13. Cybersecurity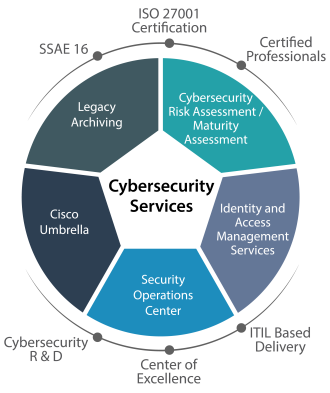 Cybersecurity is the most critical IT service of all. While many of the above services offer cybersecurity to some extent, if you are particularly vulnerable to an attack (for example, if your firm handles sensitive data), it's worth paying for this service from an expert.
Several problems can happen if you ignore cybersecurity.
Your information might be jeopardised.
There's a chance that your business may be disrupted.
Your customers may lose faith in your company.
In the event of a ransom demand, you may be required to pay a huge sum of money.
Anti-malware software that protects you from viruses, spyware, and trojans is required to increase security. Because fraudsters are always altering their tactics, it's critical to make sure you're running the most recent versions and security fixes. An IT service company will keep your system up to date at all times.
Suppose your company has a bring-your-own-device (BYOD) policy, which is nearly common among small businesses. In that case, cybersecurity is critical since workers tend to use their personal devices for work. An IT provider will use mobile device management to implement security measures to all of the devices. Only secure devices will be able to access business data and apps as a result. You'll also be able to remotely erase data from devices in the event of theft or loss.
14. Network Infrastructure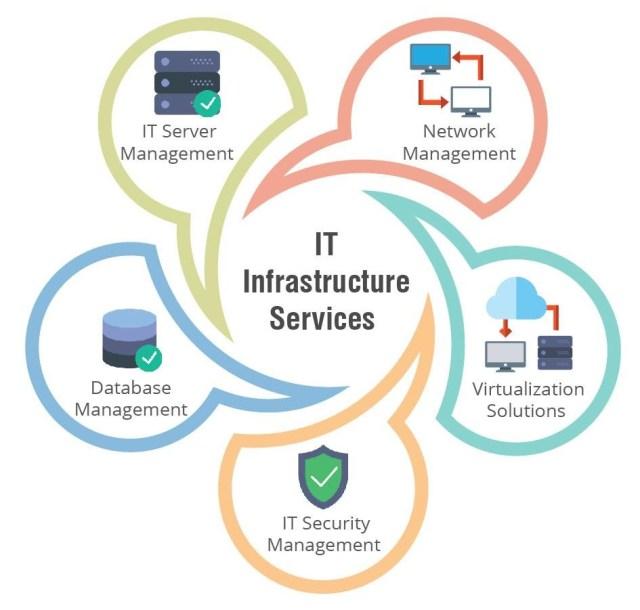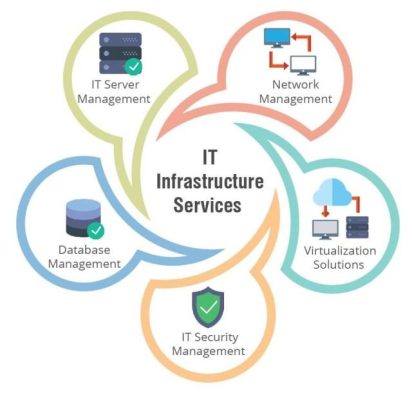 Internet connectivity and internal networking between computers and other devices are generally included in a company's network architecture (such as printers).
The major objective of an IT services provider when it comes to networks is to maintain the network safe from both internal and external threats. It usually does this by setting up and maintaining firewalls to keep harmful traffic out of the company. It will also keep an eye on the network in order to detect and respond to unusual traffic and intrusions. Businesses that use remote access, payment systems, or other unique network kinds will require round-the-clock IT services monitoring.
Your provider will assist you with network policies in addition to network infrastructure. Outside logins (e.g., from other cities, states, or countries) may be prohibited, and multi-factor authentication (MFA) may be required, among other measures.
15. Mobile Device Management
It is now the usual for employees to bring their personal phones to work and use them for business reasons. However, not every company has a bring-your-own-device (BYOD) policy in place to protect data and assets stored on these external devices. Through mobile device management, an IT services provider can assist you in implementing BYOD in your business (MDM). This allows you to impose security restrictions on the phones of your staff.
MDM has the advantage of ensuring that only secure devices (such as unrooted phones) have access to your data and apps. MDM will also allow you to remotely delete data from lost or stolen devices, ensuring that your data remains safe.
16. Network Security
Any business and company's backbone is data. Although data is a wonderful resource that is used to inform a wide range of crucial choices, strategies, and company plans, it also carries a significant amount of responsibility. Companies must guarantee that their information and that of their clients and consumers are secured and secure. As a result, network security is one of the most in-demand IT services for small organisations.
These service providers must guarantee that their clients' and enterprises' data is kept safe. To secure the data, some businesses use cybersecurity measures. Network security is a complete collection of IT services that is critical for nearly all organisations and corporations, from access control to keeping a track of any modifications done.
17. Data Storage and Management
Data storage and management is another essential data-related service. As previously said, data is critical for all organisations and enterprises, regardless of their size or industry. As a result, data storage and management is one of the most lucrative IT services for small businesses.
IT service providers set up servers and databases on which the company's information is stored. They not only store the data of their clients' businesses, but they also devise strategies and techniques for gaining quick and easy access to that data. As a consequence, corporations and enterprises may devote their time and resources to other areas that require their attention. The service providers will handle all data handling and dealing.
18. Data Backup Services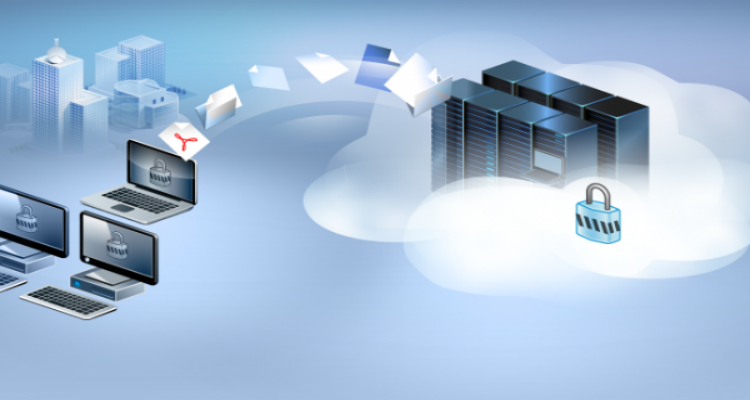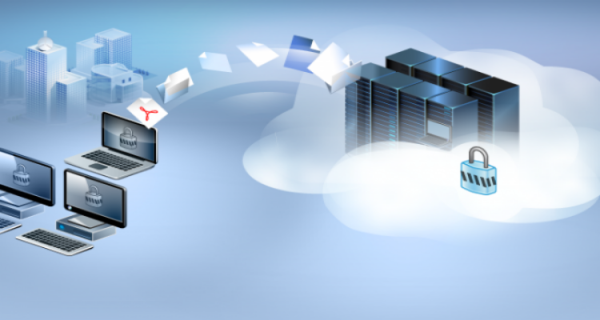 There is always a danger of data destruction and loss, no matter how effective your data protection procedure is. Because data is such an essential asset for organisations, they take data backup services very seriously and invest in them. Companies and enterprises can use these services to make copies of their data, which are subsequently kept elsewhere. This way, if something goes wrong or the data is damaged in any way, the firms can always rely on the backup and recover what they need. As a result, data backup services are one of the most in-demand IT services your firm can provide.
19. Social Media Consulting
In the contemporary day, social media is a critical component that may help any business or organisation thrive. It looks that using social media is quite basic and uncomplicated. However, if you genuinely want to harness the power of social media to propel your company forward, you'll need to put in a lot more effort and time.
Many enterprises and businesses rely on Social Media Consulting as a strong IT solution. When providing this service, the service provider is responsible for their clients' social media sites and channels. The service provider has complete control over all aspects of social media, from posts to social media tactics. The goal is to engage as many individuals as possible and convert them into long-term customers.
20. Repair Services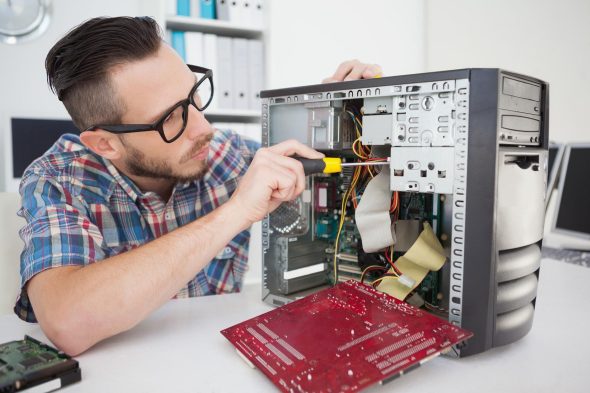 Repairs are required whenever computers and technical devices are used. Many IT service companies take on the task of repairing and ensuring that everything is operating properly for their clients. The service provider must guarantee that all equipment is free of damage as part of the repair services. Error troubleshooting is also part of the repair process. This job also include the identification and removal of viruses and other potential risks and malware. Overall, the service provider must guarantee that the equipment is in good operating order, both in terms of hardware and software.
21. Web Designing Services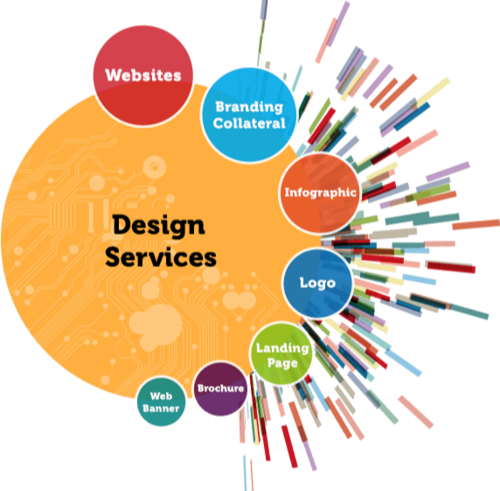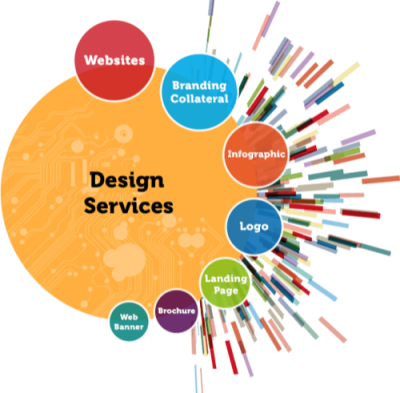 For any firm, a website serves as an online portfolio. As a result, organisations' primary objective and goal is to invest in a competent web design service provider. When a firm provides website development services, it must first create a website for the customer. The service provider is responsible for everything from the front end creation of the website to the backend aspects such as hosting and servers, among other things.
Because of the widespread use of the internet and the fierce rivalry to maintain a strong online presence, nearly every business wants to hire a web design firm. Web design service providers are responsible for the design of the website and the upgrades and maintenance in order for this service to develop into a long-term business partnership.
22. Email Marketing Services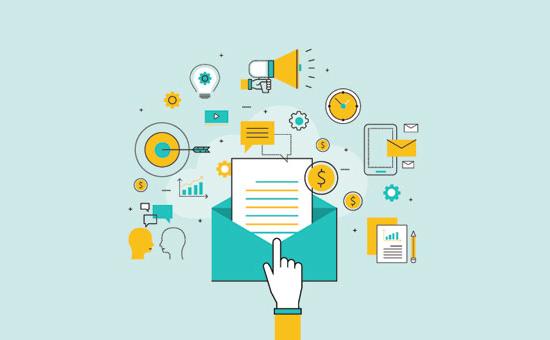 Email marketing is a widely used technique that is used by virtually all businesses and organisations these days. Take a glance at your own mailbox; you'll be surprised to discover how many promotional and branding emails there are. But have you ever considered who writes, plans, and sends these emails? Email marketing service companies are in charge of this.
Marketing via email IT service providers devise a marketing plan that includes the use of emails to communicate with current and future customers. These emails frequently feature discounts or promotion notifications. A call to action statement also aids in increasing site traffic, which benefits the business.
23. Voip (Voice Over Internet Protocol) (Voice Over Internet Protocol)
VoIP is one of the many communication techniques made possible by the internet and broadband connections. This IT service uses a company's or individual's internet instead of a traditional phone connection to allow the user to make and receive calls through their ISP. Modern VoIP phones also provide a number of features, such as voice and chat capabilities. Instead of a regular phone service, VoIPs usually require a service subscription.
24. Monitoring Services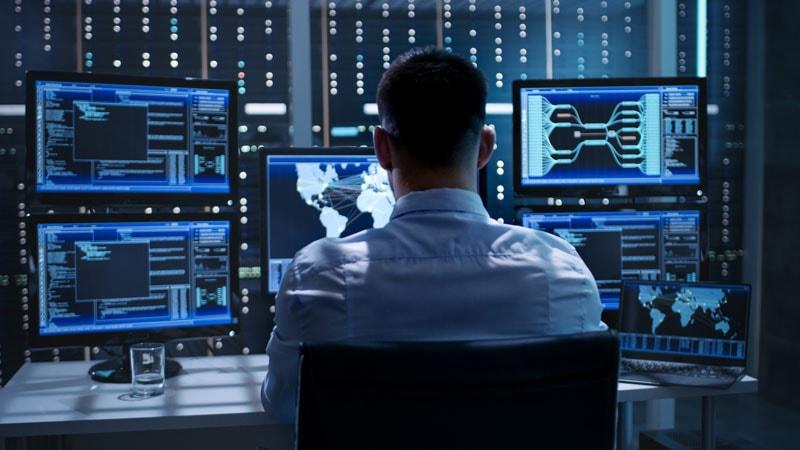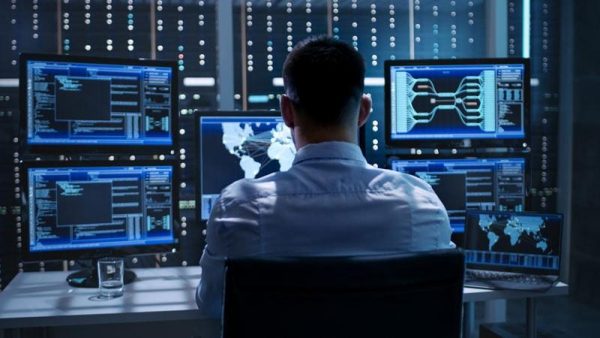 A monitoring programme, like security services and also included with an MSP, does exactly what it says: it keeps a watch on servers, network traffic, communication, security, and/or anything else required by an organisation. This service is frequently used by smaller businesses that lack the resources of bigger businesses yet want comprehensive IT support and functionality. Responsibilities might range from automatically upgrading software/anti-virus to using SMART tools to monitor the integrity of devices.
25. Firewall Services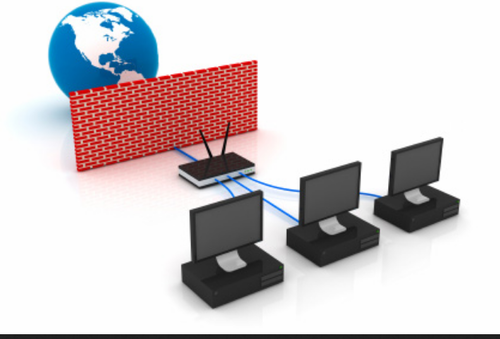 Firewalls are an important element of any cybersecurity strategy. Most businesses manage their own firewalls or have one installed on their network, however others will use a third party for extra firewall choices. Depending on the supplier, several options are available.
Some firewalls, for example, are hybrid models, which provide extra management and network monitoring options in addition to the standard rulesets. Others may provide a single firewall solution that protects all internal and external devices. The requirements of each unique firm determine the demands.
26. Office 365

Office 365 is Microsoft's all-in-one software suite, which includes products like Word and Excel. This is a great choice for companies who want a variety of applications for document management but would rather pay a monthly price. A SaaS (software as a service) model is another name for it. Office 365 may also be used as a cloud server and an updated email management system. Office 365 is ideal for a firm that relies on email for communication and needs to stay organised.
27. Anti-Virus Protection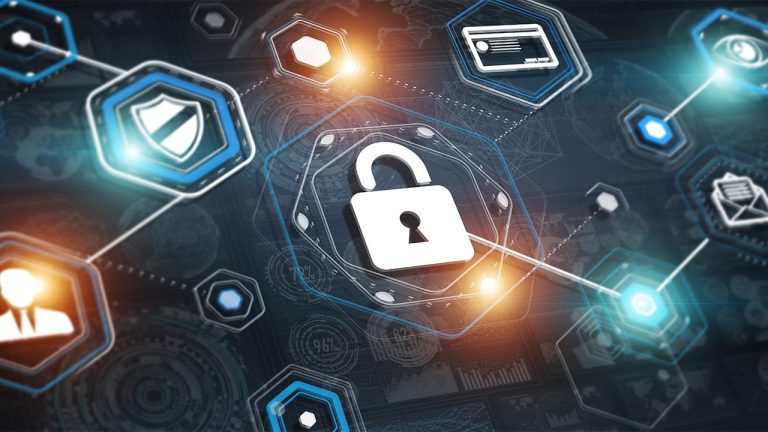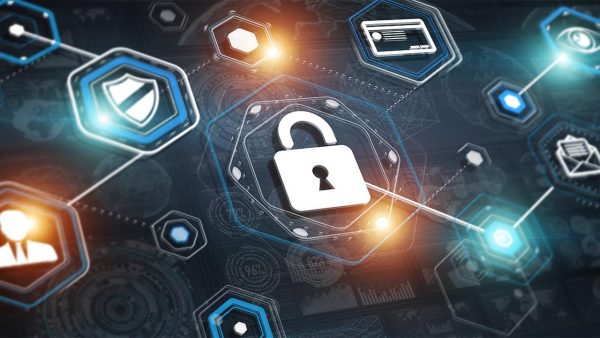 Anti-virus services, which are a subset of cybersecurity, are one of the most prevalent forms of IT services in the business. Anti-malware protection is required and comes in the form of software and/or monitoring. Because of the ever-evolving threat that malware poses in today's world, each firm that relies on technology must have anti-virus software or services installed.
28. Business Intelligence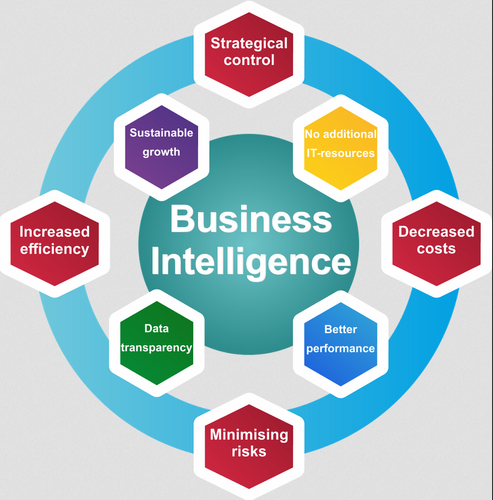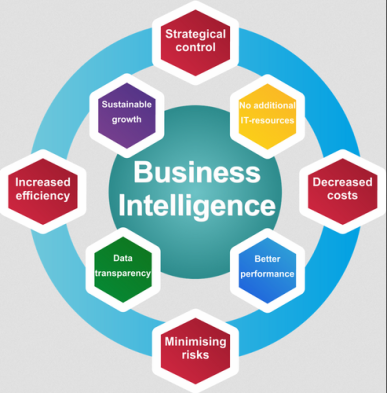 Big data has a huge impact on company performance. The amount of data accessible to a firm is enormous, and how it is obtained depends on the instrument utilised. Business intelligence services analyse, extract, and turn this deluge of data into useful reports. Modern business intelligence encompasses anything from financial expenses to click-through rates on an article at a specific time of day.
29. Remote Support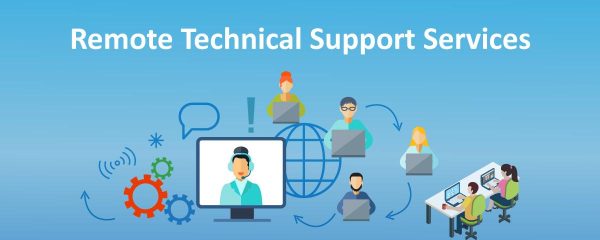 As the name implies, remote support allows IT professionals to provide support services from a remote location, sometimes controlling a device to assist with troubleshooting issues over the internet. Support may be used for a variety of purposes, including IT support, software repair, and other issues. When IT professionals are not physically present, a managed service provider (MSP) can help.
30. Microsoft Azure
This is Microsoft's own cloud platform, which may be used both publicly and privately (previously known as Windows Azure). The Azure platform has a lot of features for development, IoT, analytics, security, and other things. Azure is popular because it costs depending on use (pay as you go) rather than a set subscription, making it a flexible option for enterprises with limited financial resources.
31. SAAS (Software As A Service)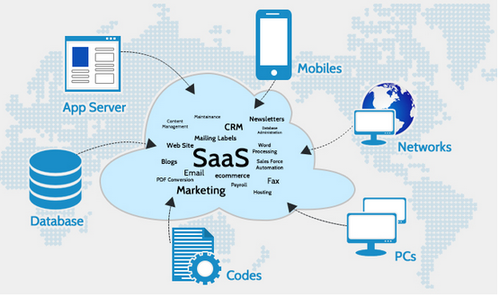 A wide phrase that refers to any programme that is paid for on a monthly subscription basis. In the IT world, said software is delivered via the internet by a third party. Email is one of the most basic examples. The SaaS category would include Office 365, which we previously mentioned.
32. Unified Communications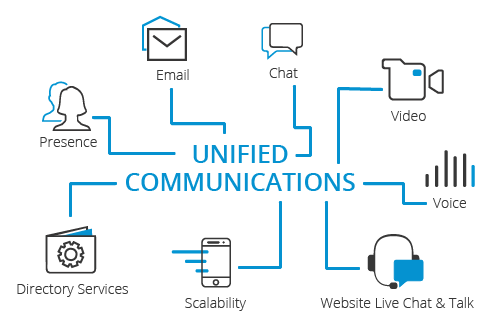 Unified communications entails the software and strategy required to bring all forms of communication together in a single location. As previously stated, UC software is one example of this. This can be handled by a company or supplied as a service by an MSP.
33. Printing IT Services


All IT services related to the administration, recording, and printing of documents are included in printing IT services. A third party can manage high volumes of printing requests, maintain backups of documentation, and organise said documentation in virtual spreadsheets. Normally handled by a business in-house, but in rare cases where additional help is required, a third party can manage high volumes of printing requests, maintain backups of documentation, and organise said documentation in virtual spreadsheets.
34. Computer Repair


You can provide repair services for organisations or people in your region if you like dealing with hardware such as computers, motherboards, and graphics cards. Because this sort of job generally necessitates visiting with customers in person at some point, you'll want to keep your target market local.
35. Wired or Wireless Connections
Wireless connections take up less space and are easier to use and maintain than wired ones. These characteristics are what make them more cost-effective, particularly for small businesses. Reduced maintenance expenses are also associated with less hardware (such as routers and cables). Wired connections, on the other hand, can give faster, more reliable, and stable communication. Visible, physical ties may also make some business owners feel more safe. However, because all of the hubs, switches, and cables are on-site, wired connections need a lot of room.
Don't worry, though; reputable IT firms will assist you in determining which of the two options is ideal for you. Wireless connections are likely to be recommended if your office has limited space. In any case, you can rest confident that they will walk you through the advantages and disadvantages of both alternatives.
36. Technical Support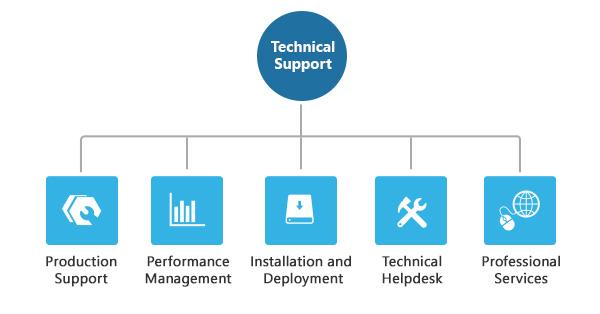 Technical assistance is the simplest of all the many forms of IT services. However, it serves as the helpdesk for any technical difficulties, making it the backbone of all IT services. They can be on-site (in-house IT department) or off-site (outsourced IT department) (provided by an outsourcing IT firm). Anyone who utilises your company's gear and software will turn to your IT support team for help. For example, when using the computer, one of your employees gets a system problem. An IT support technician can either solve the problem in person or over the phone.
37. Support For Technology and Information Technology
General information technology (or "IT") workers arrived on the picture when workplaces first got computers and printers to help maintain, repair, and update systems. Individual offices may now do a great deal without the assistance of others. The majority of people can type, save files, and communicate via email on their own. It's easier than ever to use online or "cloud" applications. However, software might freeze; file servers require frequent maintenance; and hacker risks are on the rise. This is when your "help desk" enters the picture. When you have a technological problem, you email or phone your IT support team, and they come to your rescue.
38. File Servers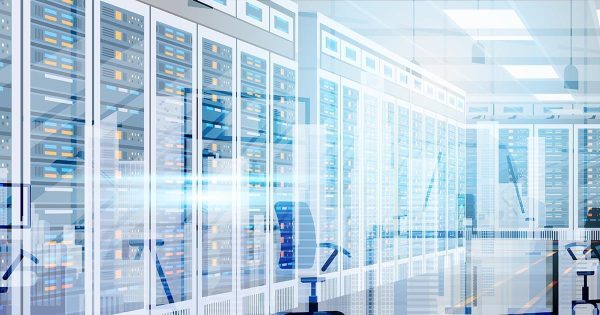 File servers are machines that can store all of your office's data, including emails, PCLaw data, Microsoft Word documents, and any other type of work you perform. Offices have traditionally acquired file servers and maintained them in their physical offices (typically stashed away in a corner or perhaps a closet with the internet equipment!).
Because of the high expense of traditional file servers, many businesses are switching to a cloud-based infrastructure. Apart from financial savings, the Cloud Office solution we offer our clients (and use ourselves) offers a number of advantages: it's quick, secure, and lets you to connect in to your complete work PC from any device.
39. Computer Repair
Some IT businesses specialise in computer repair, and you may bring your computer to their central location for repair or have a specialist dispatched to your workplace on demand. Other businesses, such as ours, specialise in computer repair for long-term customers. Individual PCs have a considerably longer life with the Cloud Office technology we utilise. We conduct a lot of behind-the-scenes computer maintenance and repair for our clients remotely from our Toronto office, and we visit their workplaces for support when needed, to keep computers functioning even longer.
40. Virtual Desktops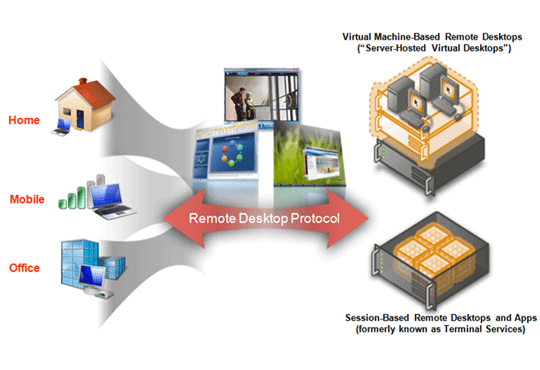 A virtual desktop is a secure and contemporary way to access your computer remotely. We frequently need to access our programmes and data quickly and effortlessly while travelling or working from home. You connect on to your complete work PC with a virtual desktop and see everything just as you left it, but on a different physical computer from the one you typically use. This implies that you may transfer your documents from your workplace PC to your home laptop without having to reopen them.
41. Office Phones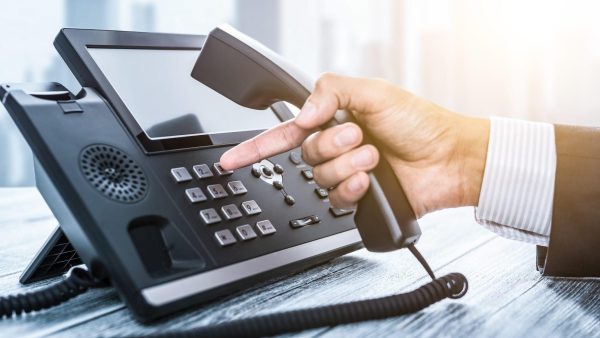 Businesses and non-profits can pick from a variety of office phones, including old-school rotary phones and phones that run fully on a mobile app. Most IT companies will assist you in getting them to operate for you. Working from anywhere while increasing productivity and lowering expenses is now possible thanks to modern phone alternatives. For our clients, we customise, host, and implement 3CX VOIP phone systems.
42. Network Equipment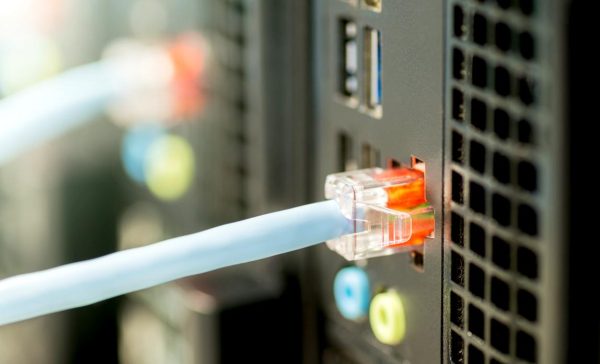 Network switches and routers are two fairly typical IT products that you may hear about. We generally utilise Cisco Meraki and Ubiquiti wireless products, which are two of the finest on the market today. This gear, also known as network equipment, keeps your systems online, interacting with one another, and connecting to the internet. It's critical to keep network equipment current, dependable, and compliant with current security requirements. You won't even know we're doing this at our IT firm. We provide the best possible hardware for your office with the Cloud Office. There is no extra charge for this, so you won't be surprised by additional hardware expenditures.