Aesthetics, believe it or not, has been around for a long time. It used to be the emos, the horse girls, the prepsters, and the jocks " think of Damian showing Cady where the different groups sat in the cafeteria in Mean Girls.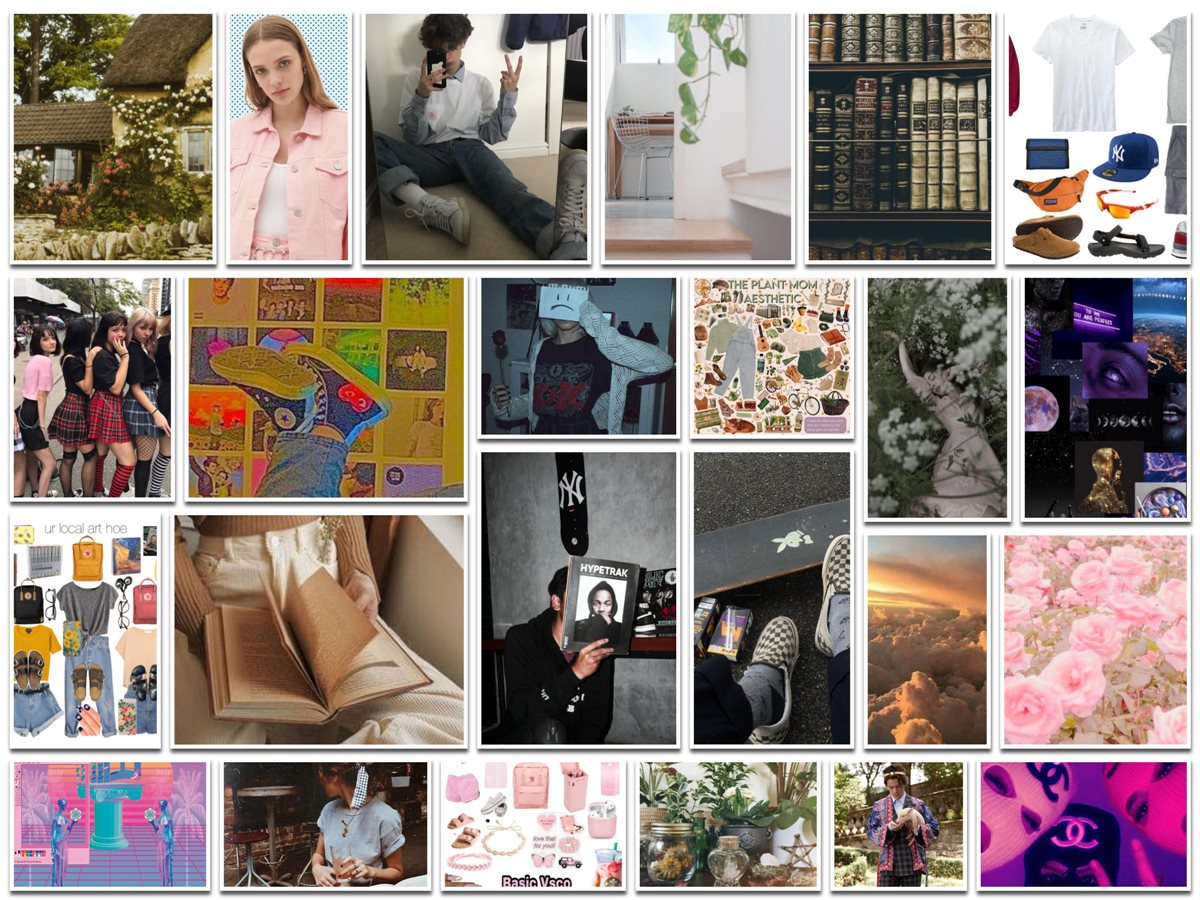 New aesthetics have emerged as a result of the success of Instagram and, more recently, TikTok. Of course, some older ones have been reborn for the year 2021.
Different Types of Aesthetics
Here is the latest list of all types of aesthetics that you should know about.
1. Hoe, Art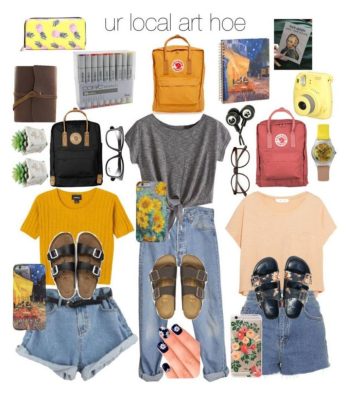 With essential elements such as famous paintings and sunflowers, this design is primarily centred on one's appreciation of art and connection to nature.
2. Baddie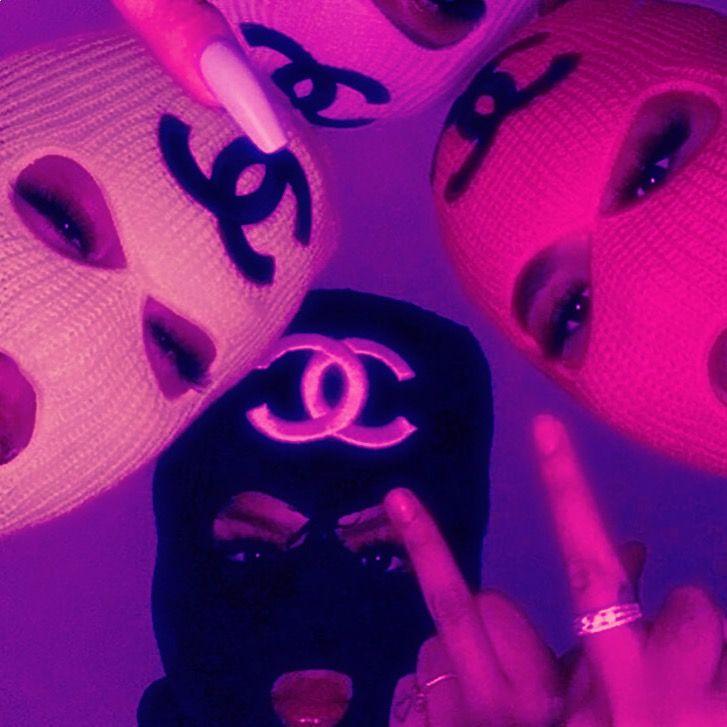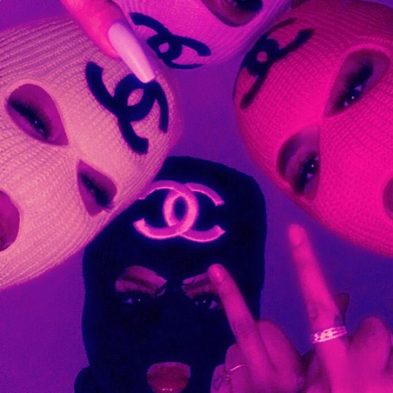 A girl who can pull off "badass" style or the new hip hop style is regarded as having a baddie aesthetic. Associated primarily with Instagram and beauty experts. It's also known as the divacore or babygirl look.
3. Cottagecore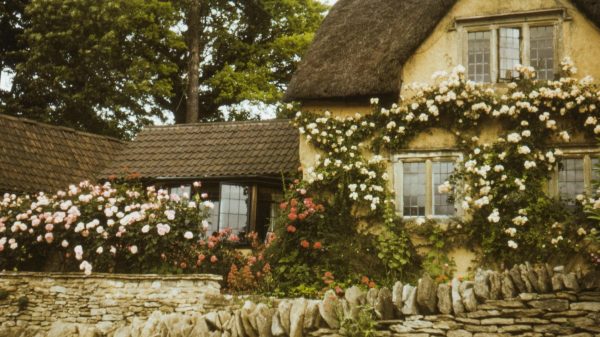 The "romanticised vision of western agriculture" focused on concepts about nature and simplicity influenced this style. Cottagecore is also comparable to countrycore and farmcore, which are cottagecore subgenres.
4. Dark Academia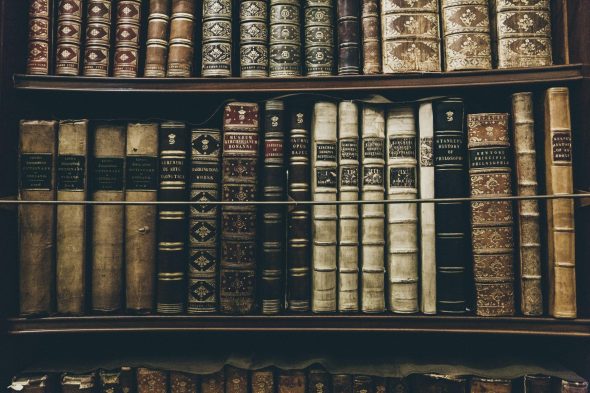 Dark academia style, which originated in European culture, is centred on classic literature, with a focus on history and self-discovery. When compared to other academic styles, this aesthetic is frequently more mysterious and "black."
5. Light Academia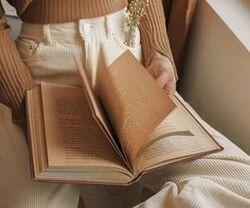 Light academia is the polar opposite of dark academia, since it focuses on the enjoyment of life, such as nature and other activities. This aesthetic also includes a strong interest in literature, music, art, and history, with a particular concentration on European history's Renaissance and classical attractions.
6. Ethereal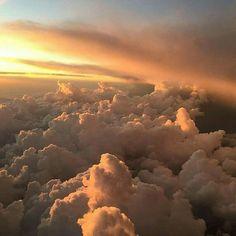 By definition, ethereal refers to something that is "very delicate and airy in a way that appears too beautiful for this world." As a result, emotions such as the sense of being exceedingly "soft" and "out of this world" are heavily influenced by this style. Angels, cathedrals, and nature are all common key items for this style. Angelcore's look is also quite similar.
7. Fairycore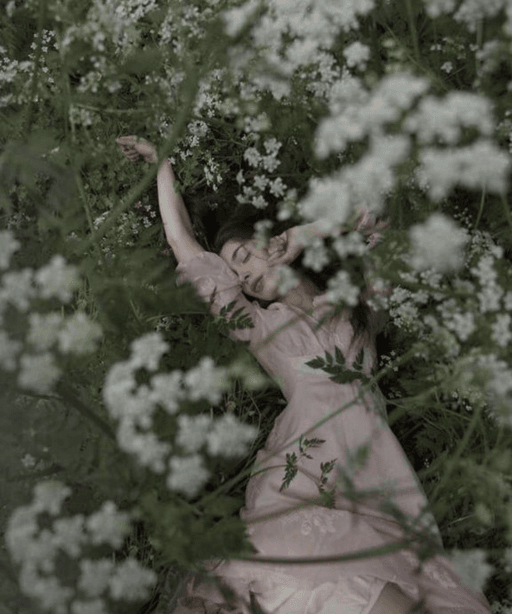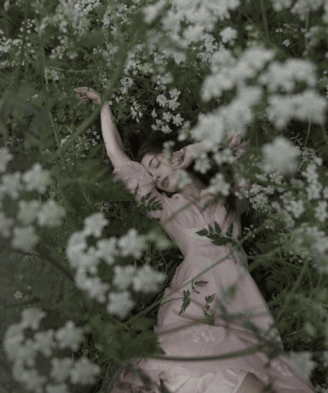 The Fairycore style is defined as being surrounded by nature and enchantment, with the major subject of "spring" as its central motif. Butterflies, flowers, and soft creatures like bunnies are common objects for this style.
8. Hypebeast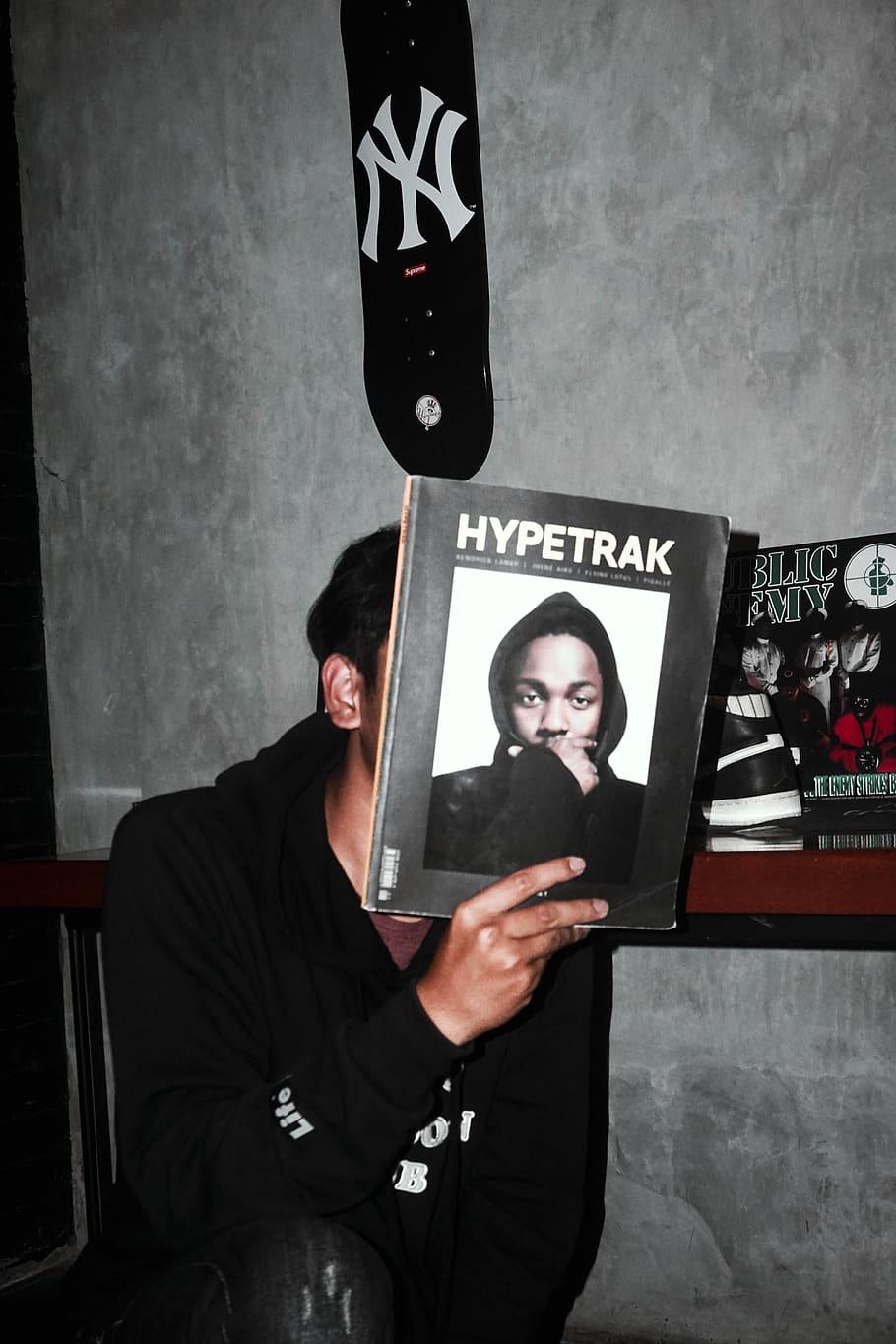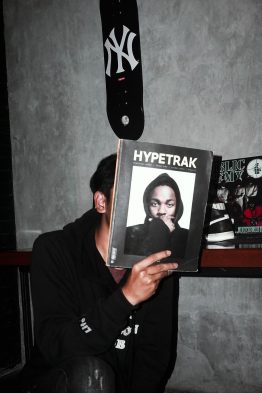 A hypebeast is a person who is obsessed with collecting stylish goods, particularly apparel and shoes. This look generally entails the purchase and styling of "on-trend" clothing.
9. Indie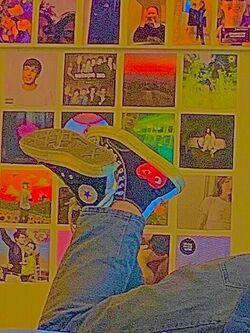 Individuality is at the heart of the indie aesthetic, with "Indie" standing for "individual." This look is characterized by bright, colorful clothes, such as big trousers and huge sweatshirts.
10. Minimalist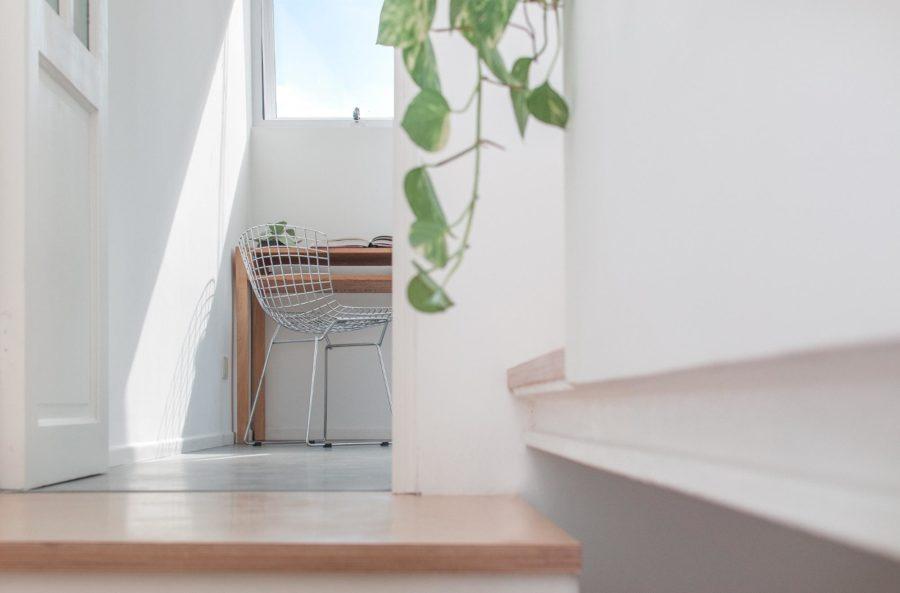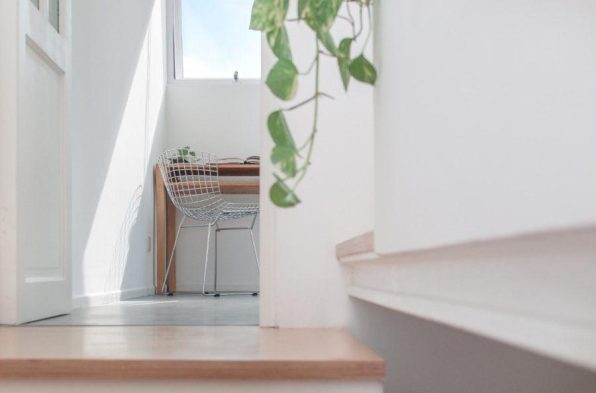 The minimalist aesthetic is self-explanatory, since it comprises a very basic style. Often seen as a reaction to abstract expressionism as well as a link to post-minimalist art techniques.
11. Skater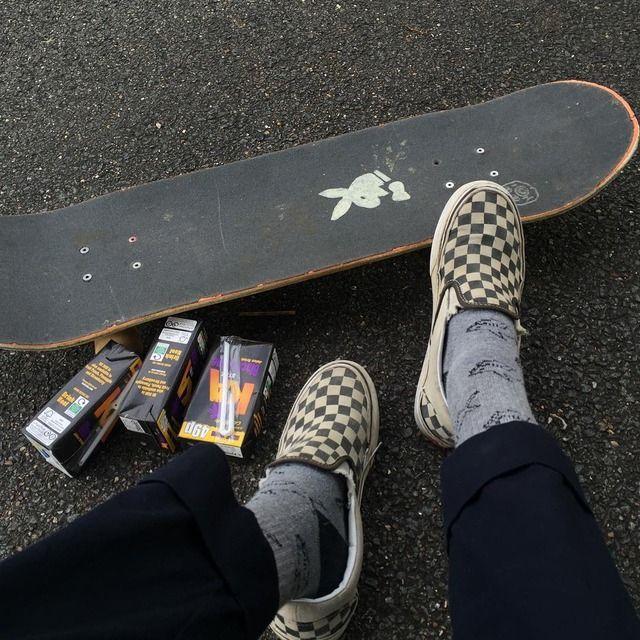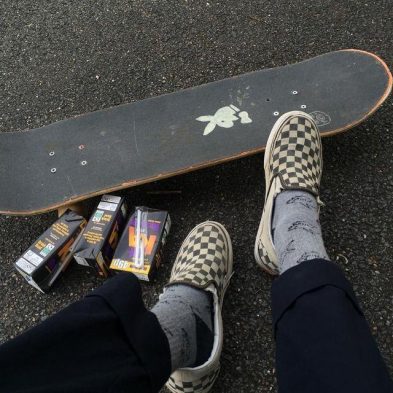 A subculture of punk rock music (e.g., Avril Lavigne's Sk8ter Boi), the skatercore aesthetic or "tomboy" style is characterized as a subculture of punk rock music (e.g., Avril Lavigne's Sk8ter Boi). Skate punk, which began as a hardcore punk subgenre strongly connected with skate culture, evolved into a more melodic punk rock subgenre in the 1990s.
12. Softcore / Kawaii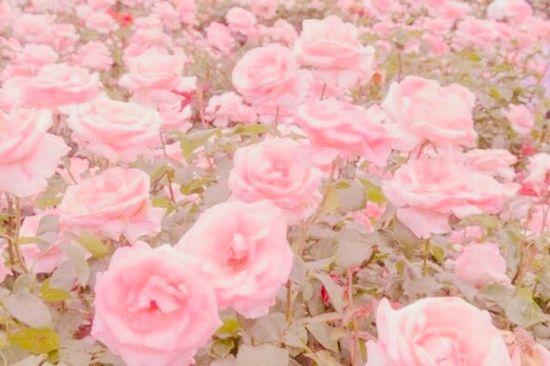 The softcore aesthetic has been defined as a "cute" culture that is highly influenced by popular Japanese entertainment, cuisine, and fashion. It's a young, softly feminine style that's mostly used to describe someone who's really pleasant and sweet to everyone. Pastel hues, blush, and softgirls and softboys frequently wear lipgloss. Angelcore and animecore aesthetics are very closely connected.
13. Spacecore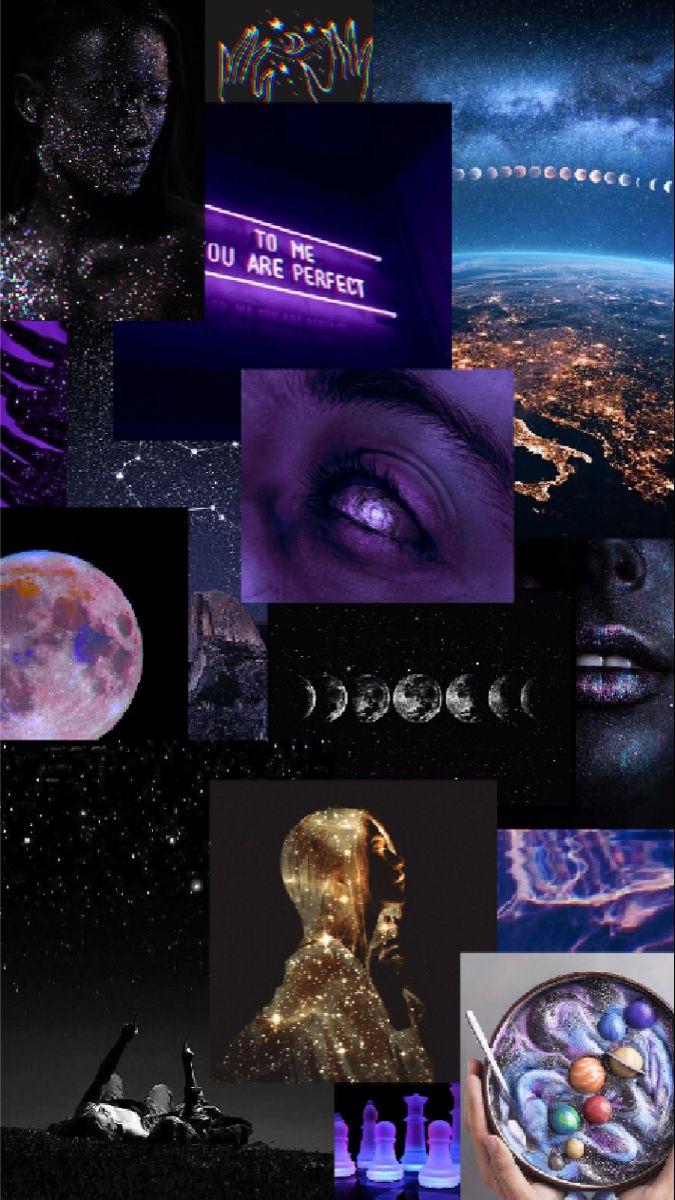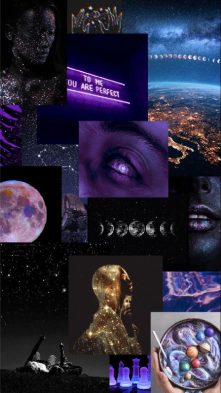 Aesthetics based on astronomy, stars, and planets are known as Spacecore. Astrocore or cosmic core are other names for the same thing. This look incorporates a lot of stars and planets into clothes and décor. Very close to the ravenclaw aesthetic for Hogwarts, with main objects of stars or the moon.
14. Vaporwave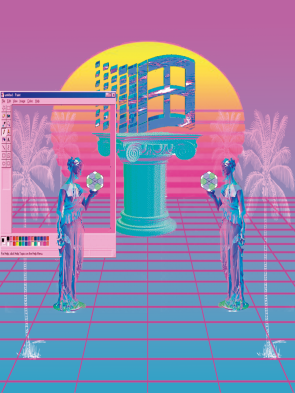 The 1990s vaporwave clash, early internet designs, purple and pink neon hues, and new "retro" Vaporwave has been defined as a tongue-in-cheek satire on modern materialism and the lifeless glitter of late capitalism as an aesthetic and a movement. City pop, acid wave, and retro futurism aesthetics are also extremely similar.
15. Vintage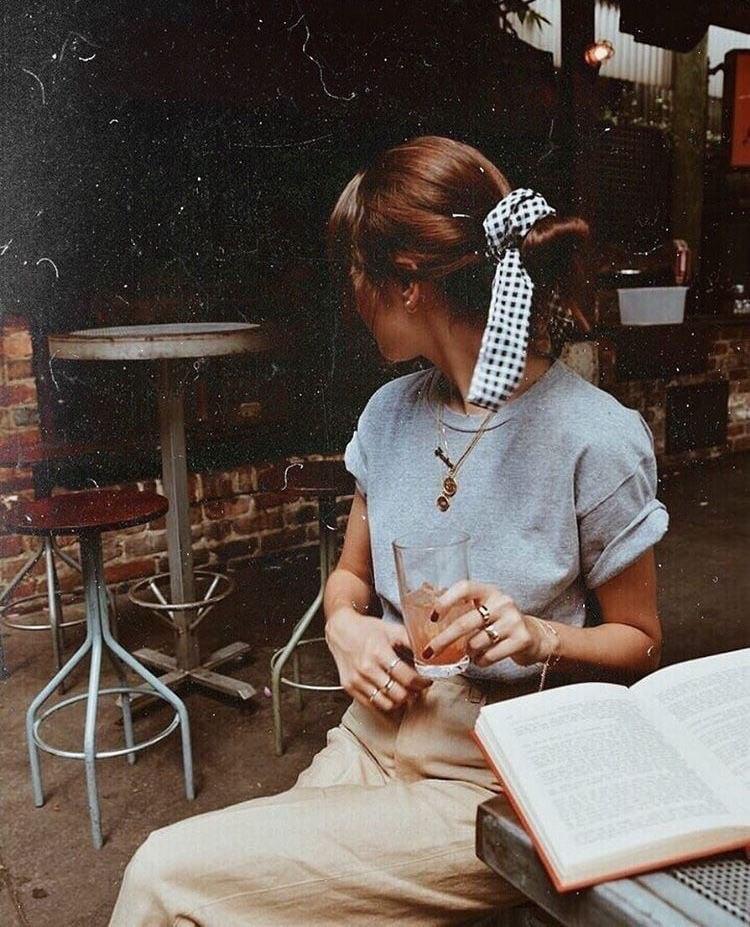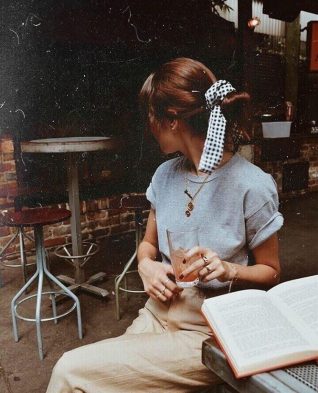 The retro look is based on past fashion eras' styles. The 90s nostalgia aesthetic, for example, is a widely popular subgenre.
16. Witchcore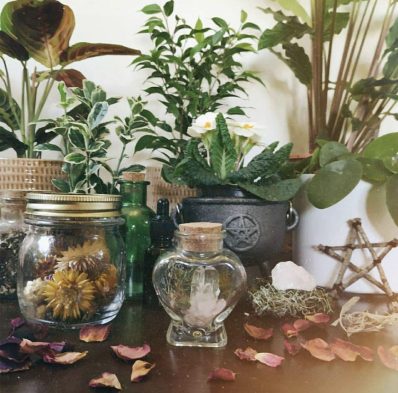 Witchcore is a subgenre of metal that revolves around the concept of witchcraft. Because some of the design centres around the outdoor location, it also incorporates aspects of cottagecore or the gothic aesthetic. It usually entails learning how to cast spells, use magic, or gather gems.
17. E-Girl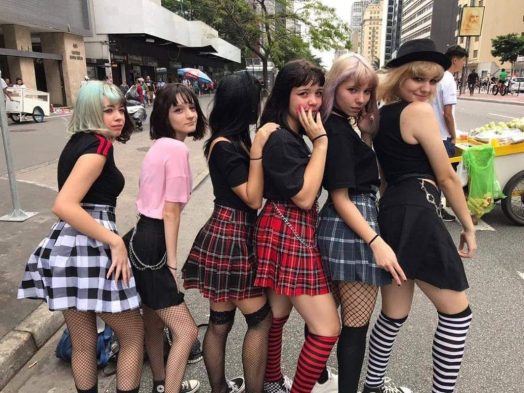 "E-girls" have colored hair (usually focused on the two front areas like Dua Lipa here) and hyper-stylized makeup that exaggerates their eyes and cheeks, borrowing their appearance from anime. Many people draw little hearts or freckles on their faces and use a lot of blush to make their cheeks look extra-rosy, but some people prefer to wear no or very little makeup. Hair clips, mesh clothes, choker necklaces, and silver jewellery are some important pieces to pull off the ultra-online feel, and while gaming culture is a big part of it, you don't have to be a World of Warcraft player to enjoy it.
18. Vsco Girl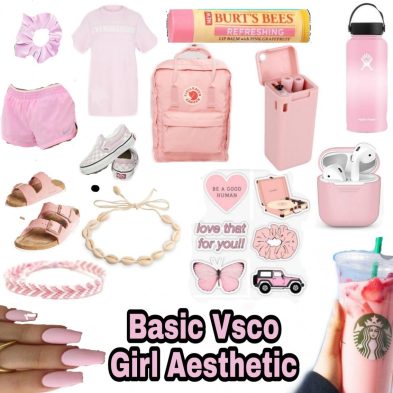 White shoes or Birkenstocks, high-waisted trousers or shorts, Hydroflask water bottles, oversized T-shirts, and scrunchies are common outfit elements. The term derives from the photo-editing software (pronounced "visco"). For that easy, low-key, and yes, somewhat plain style, messy buns and seashell necklaces are also part of the equation.
19. Soft Girl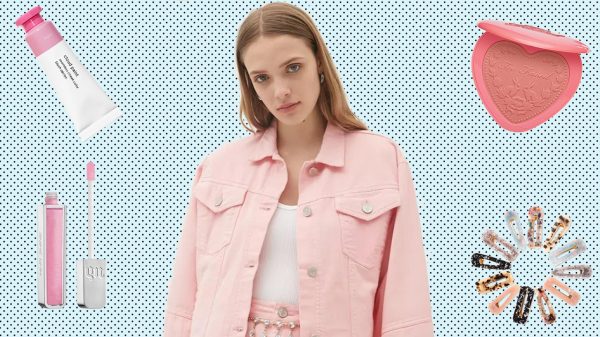 This look is similar to that of the VSCO girls, except it focuses heavily on colorful hair barrettes and pastel hues. The ensembles are frequently seen in pink and purples, pleated skirts, flowers, sweater vests, and cardigans. Some variations, on the other hand, include edgy opposing pieces like clunky boots, black baguette bags, or striking sunglasses, but it may still be "soft" because it's all about the overall vibe you're projecting.
20. Grunge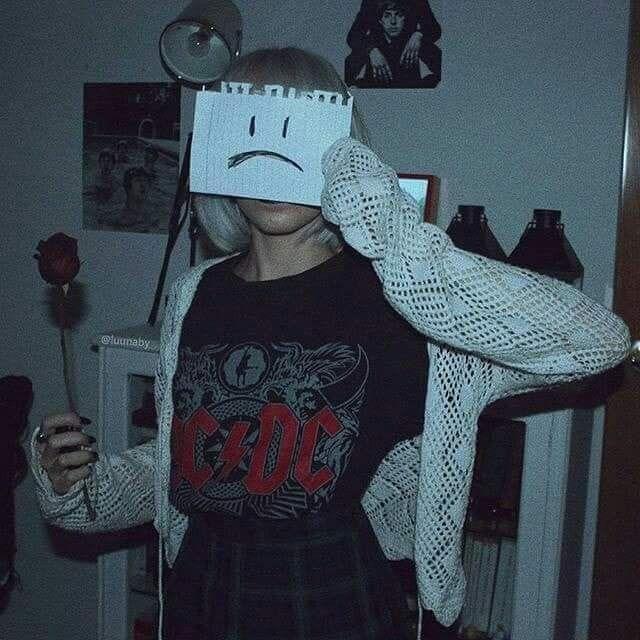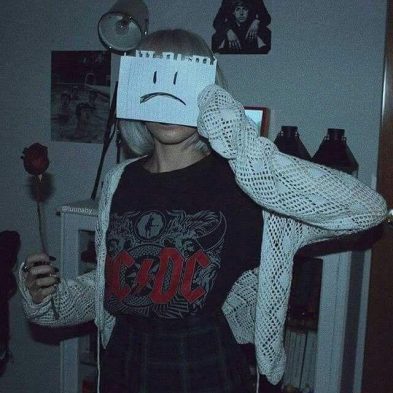 Consider the late '80s and early '90s, when Nirvana and Pearl Jam ruled the charts and flannels were *the* fashion statement. Marc Jacobs also designed a now-iconic grunge collection for Perry Ellis in 1992, which was influenced by the Pacific Northwest's growing music industry. Mesh, plaid, mismatched patterns, combat boots, and stacked choker necklaces are all part of the aesthetic's apparel. A guitar or two in the background of a shot, like singer beabadoobee did above, doesn't hurt either.
21. Normcore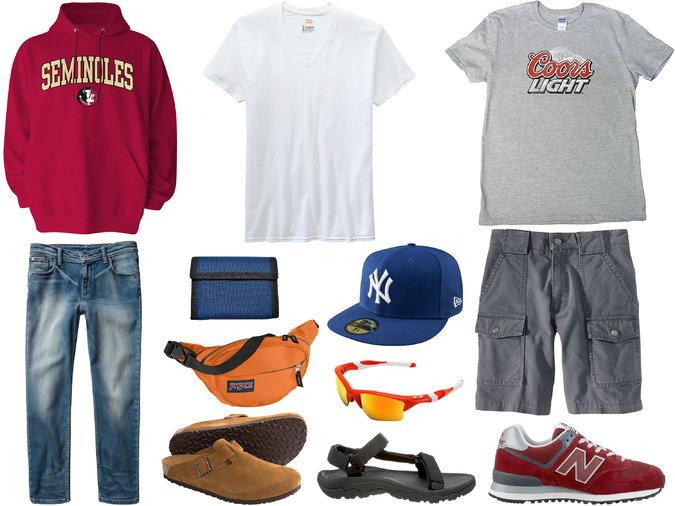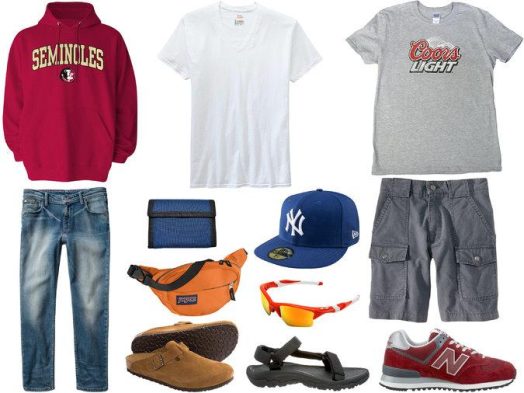 This style is "letting go of the urge to seem different," as The Cut puts it. The majority of your outfits are simple and comprised of basic items. It's not generally fashion-driven or loud, but rather defined by plain-looking clothing. Jerry Seinfeld is frequently used as an example of the normcore aesthetic if it aids in visualising it. The more straightforward your 'fit, the better.
22. E-Boy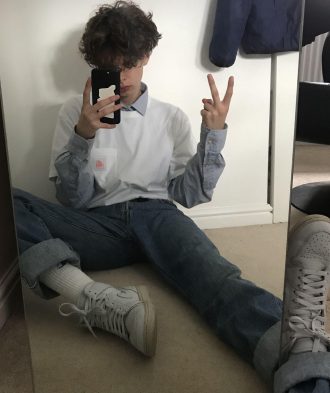 The same can be said about e-boys: they used to be known on Tumblr as the edgy skater guy who wore nothing but ripped jeans and beat-up Converse, but now they wear striped turtlenecks and stacked silver accessories instead. They're also not afraid to go all out and paint their nails black for an extra dose of cool.
23. Bois Soft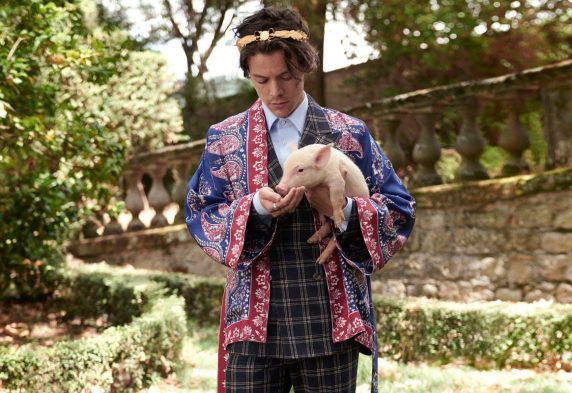 The current Internet's reaction to toxic masculinity is the soft boi. Soft bois are profoundly emotional guys who can appeal to your sensibility and quickly have a bunch of meaningful movie quotations up their sleeves for when they need it, unlike prior male bravados who don't talk about their feelings and grew up in traditional gender standards. They are artistically and/or musically inclined, and they proclaim themselves as feminist supporters during demonstrations pushing for equal pay and sexual liberty. Tom Holland and Timothée Chalamet are two of the most popular soft bois.
24. Plant Mom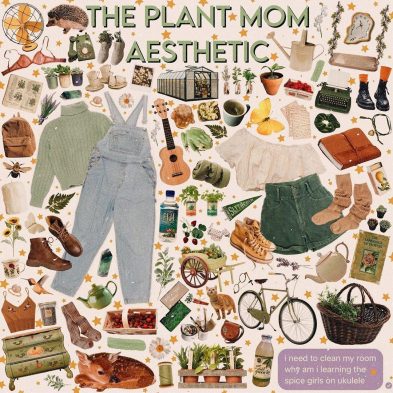 Plant moms are typically quiet, introverted, and creative people who enjoy spending time at home with their plants (which may seem sad, but it isn't). The plant mom is a plant hoarding mother that adores all things natural and spends her free time doodling in her bullet notebook. They're usually laid-back"until they see you haven't watered your plants in a week and have used a few too many plastic bags (she always carries totes-within-totes for this very occasion).