Sleeves are an essential component of clothing since they are one of the first things you notice when looking at a garment. They should be well-fitting and pleasant to wear. Sleeve styles change dramatically with the passage of time and fashion.
Sleeve fashions come and go. A specific sleeve may be fashionable at one time but then fade away for decades, only to reemerge and become fashionable once more.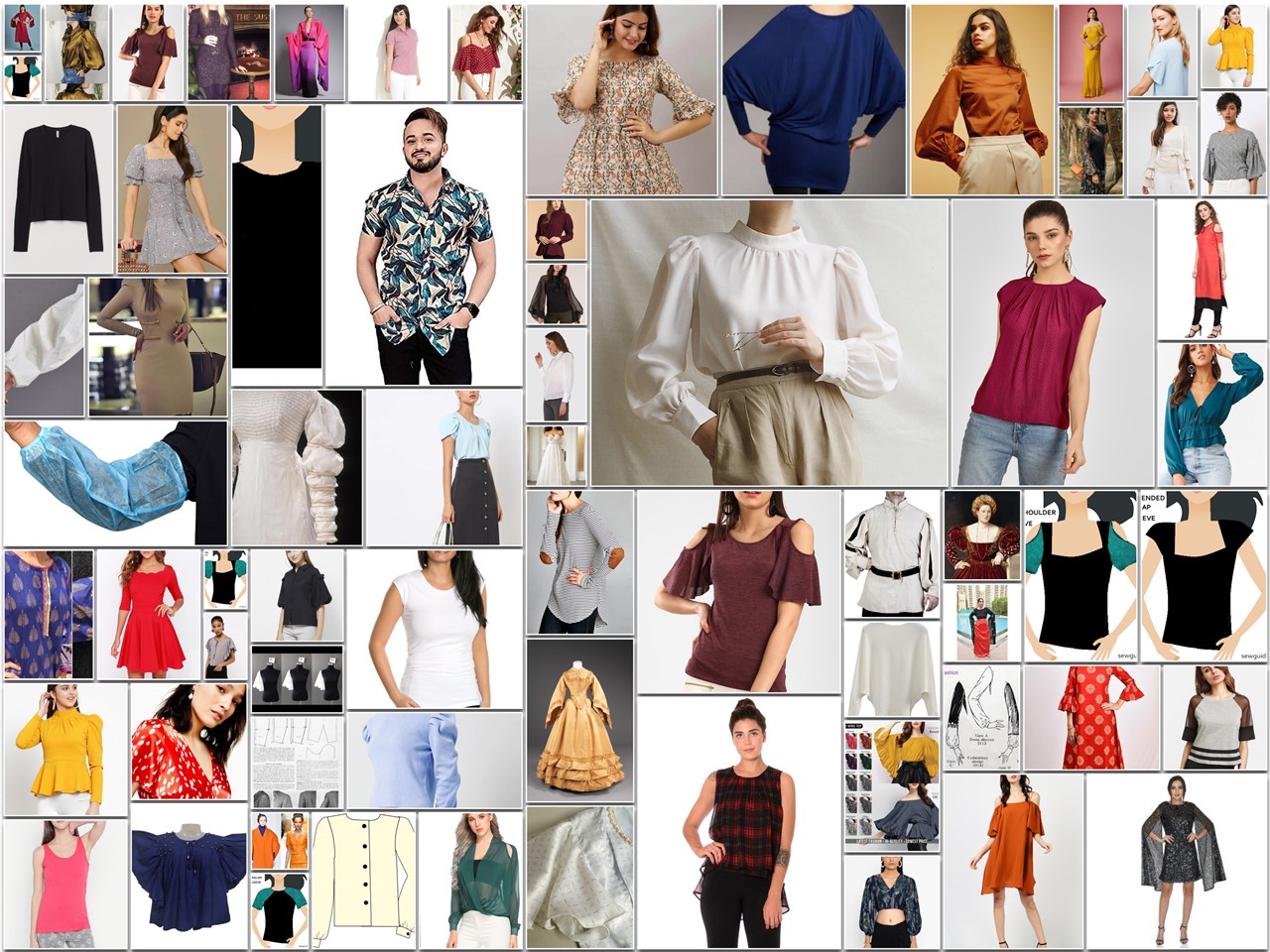 Set-in sleeves and one-piece sleeves are the two major types of sleeves. Then there are the Raglan sleeves, which have a slightly curved seam that connects them to the bodice. The term "set-in sleeve" refers to sleeves that are attached to the curving armscye. At the underarm, they join the bodice's side seams. Kimono sleeves, Dolman/Magyar sleeves, and batwing sleeves are examples of one-piece sleeves that are part of the bodice.
Different Types of Sleeves Design Patterns Names With Pictures
Here is the list of all types of sleeves design patterns names with pictures and images that you should know about.
1. Sleeveless Shirt With a Regular Sleeves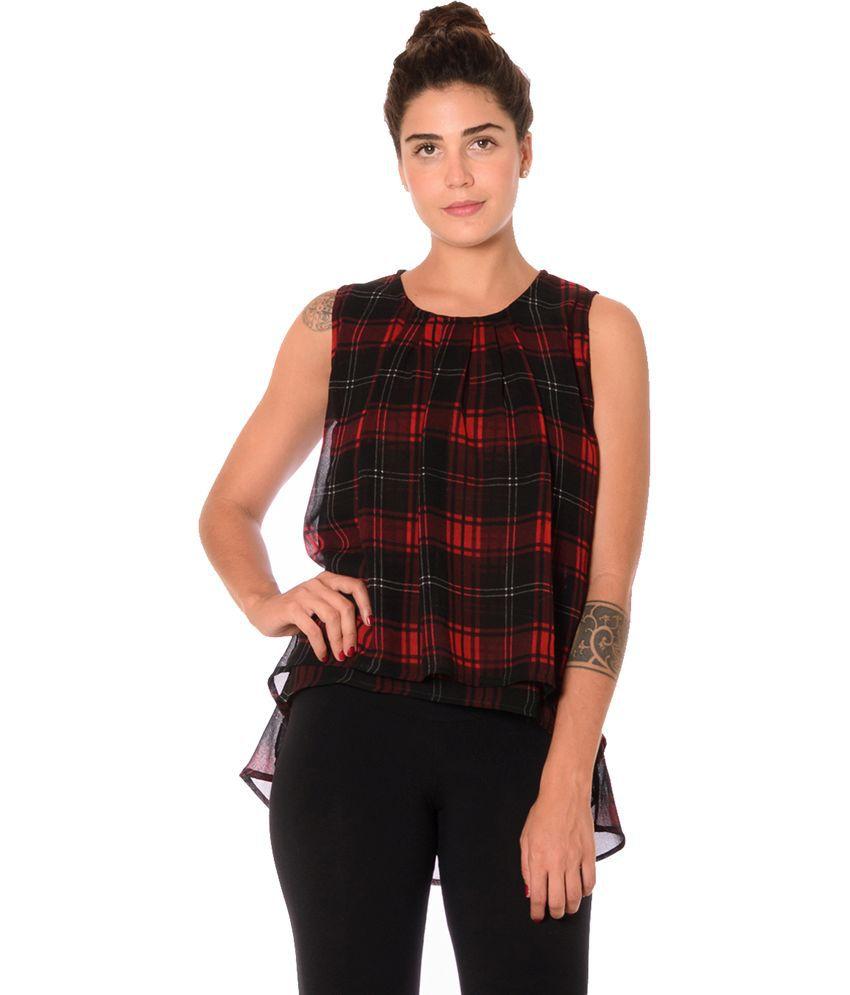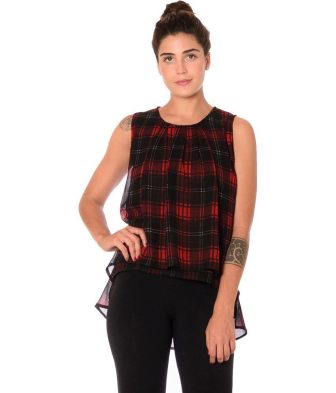 A sleeve can be connected in two ways: A regular sleeve with a high rounded sleeve cap is set in the sleeve. After the bodice and sleeve are done, the sleeve is connected. This sleeve is tucked into the armscye and has a curved sleeve head to accommodate the roundness of the shoulder. The other is the sleeve of a shirt. The traditional method is to sew this sleeve to the bodice and then complete the side seams.
2. Raglan Sleeves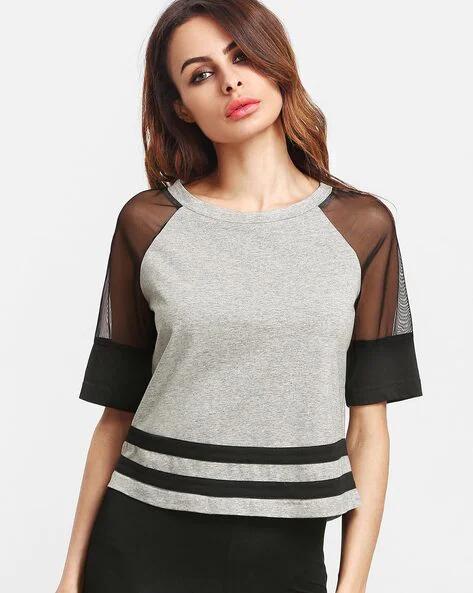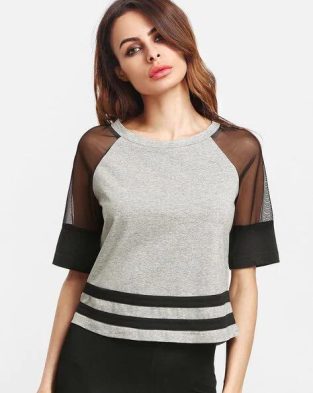 A diagonal seam runs from the underarm front and back into the neckline, connecting the sleeve to the bodice.
3. Cap Sleeves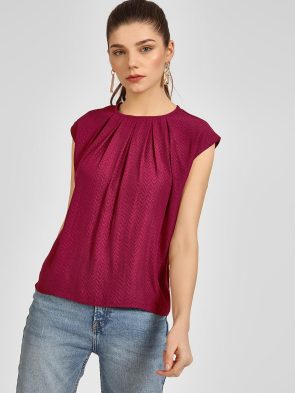 This is a short sleeve that barely covers the top of the arm. It's a sleeveless top. When the shoulder cloth extends up and over the shoulder cap without breaking to open slightly down the arm, it's known as ap sleeves. In both situations, the result is the same. See the gently gathered cap sleeves in the lace yoke blouse sewing pattern for further information on drawing this.
4. Extended Cap Sleeves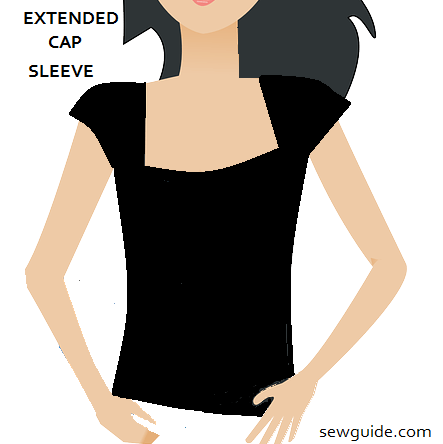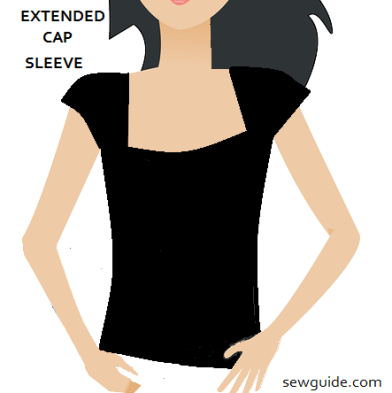 This sleeve is a cap sleeve with a bit of shoulder extension. Take a look at this long-sleeved tunic design.
5. Bracelet Sleeves (Three Fourth Sleeve)
The length of this sleeve is between the elbow and the wrist. The concept is that you can see your bracelet when you wear this sleeve. It's roughly 4 inches long from the elbow.
6. Lantern Sleeves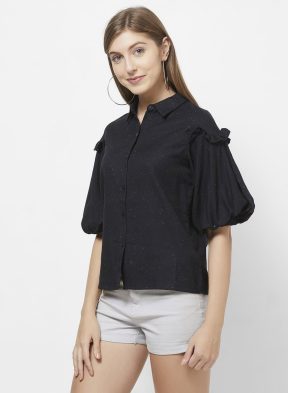 This is a two-sectioned long sleeve. The top portion of this sleeve flares from the sleeve head towards the wrist. The bottom part flares out from a snug wrist to meet the full flare. The two halves are connected by a seam that keeps the flared lantern form. It is possible to make both a long and a short lantern sleeve.
7. Leg Of Mutton Sleeves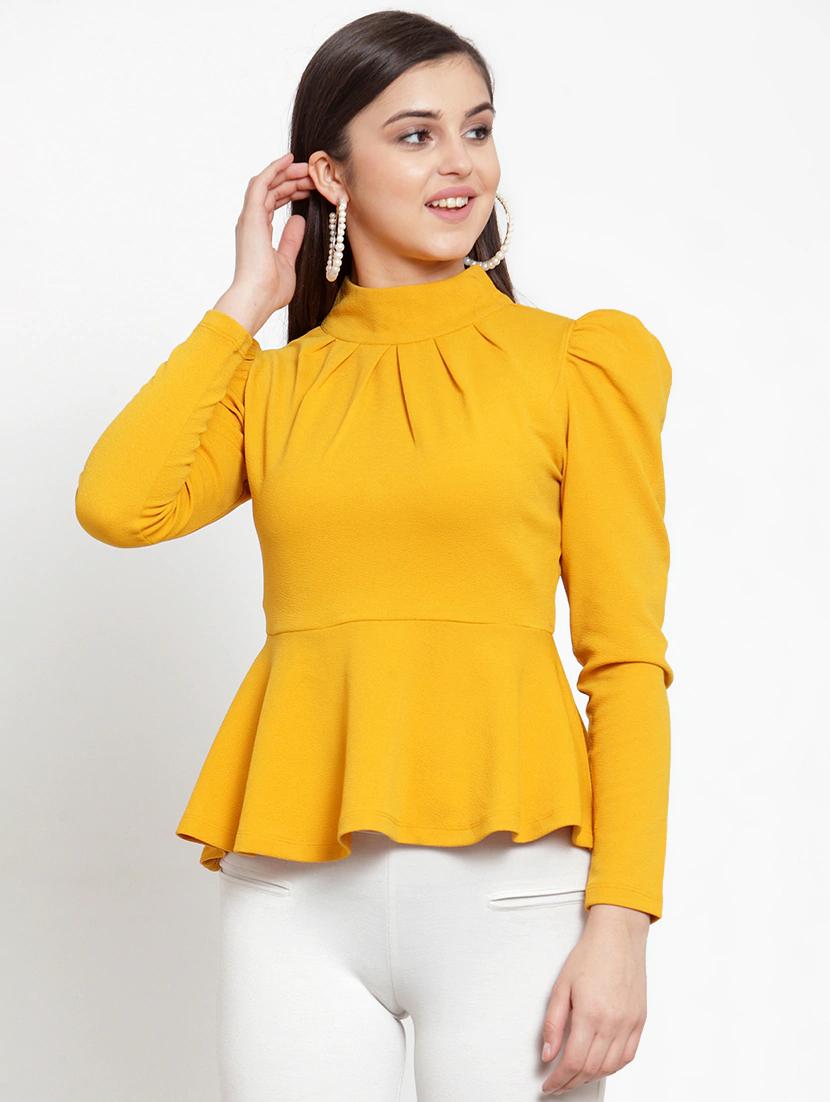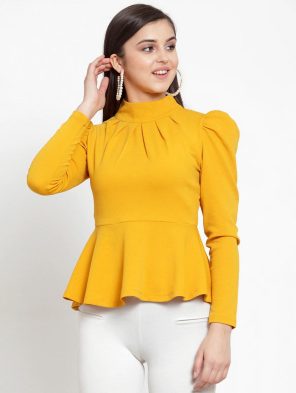 This sleeve head has a complete gathered sleeve that tapers to fit around the wrist, giving it the impression of a mutton leg. More information about Leg of Mutton sleeves may be found here.
8. Juliet Sleeves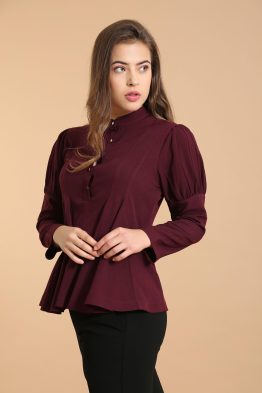 This resembles the sleeve of a mutton leg. The distinction is that this sleeve is made up of two pieces. The sleeve head has a fairly full top portion. The lower arm is collected and connected to a fitting sleeve portion.
9. Bell Sleeves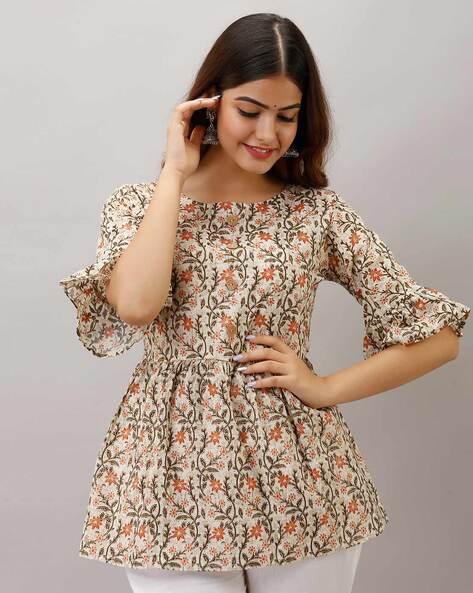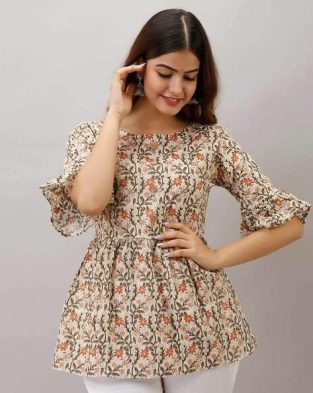 The hem of the sleeve has a wide flare, giving it a bell form.
Bell sleeves are included in this tutorial for a flared dress design. More information on the six distinct styles of bell sleeves may be found here.
10. Flute Sleeves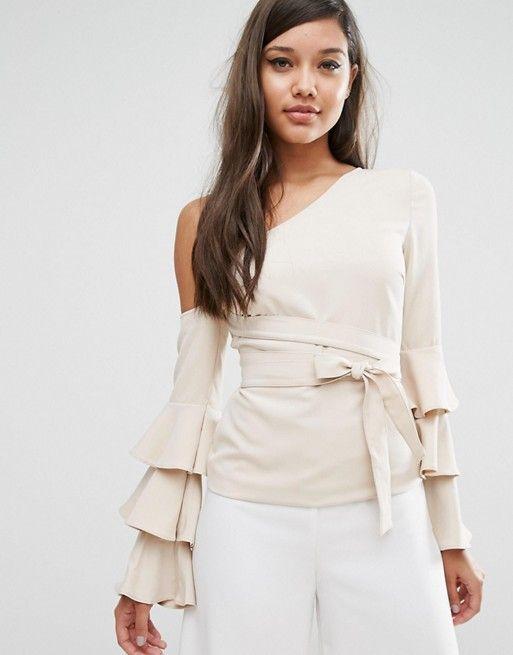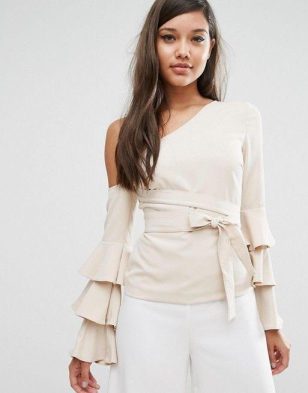 This sleeve is fitted until it reaches the elbow, after which a frill is added. The frill can be an umbrella frill (a skirt cut like an umbrella skirt), a Flared frill (a dress with minor flare), or a pleated frill.
11. Pagoda Sleeves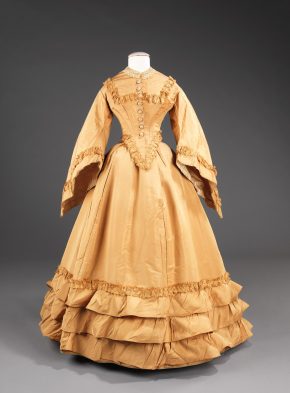 This is a sleeve with tiered frills on the lower portion of the arm to the wrist and is put on the upper arm. There are usually three levels.
12. Bishop's Sleeves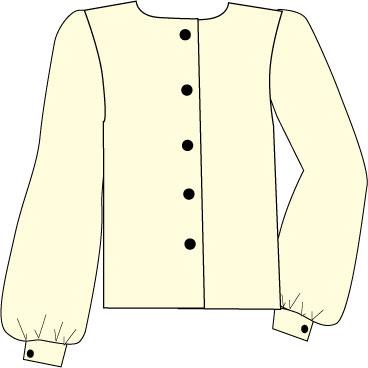 This sleeve has a fitted top section, and a flared lower section. A cuff holds the flares in place at the wrist. More on the bishop sleeve may be found here.
13. Slit Sleeves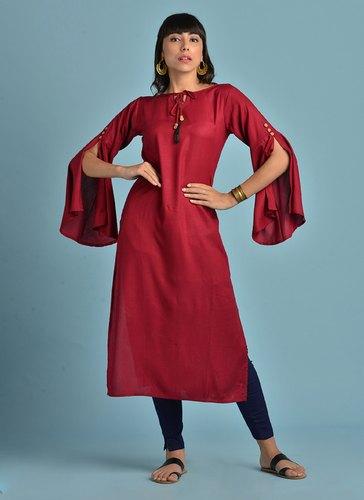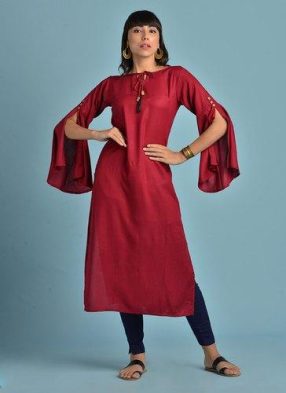 Sleeves with slits are generally lengthy or 3/4 the length of the arm. They have a slit in the front that looks like open sleeves and a cuff at the sleeve's end. A look that can be worn with nearly any clothing.
14. Square Armhole Sleeves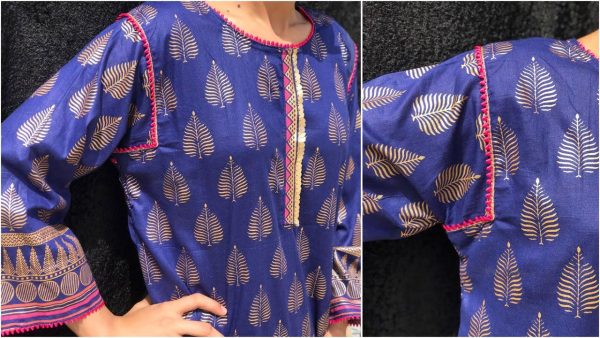 The armhole is angular, typically square, rather than curved. This is a fascinating design feature.
15. Dolman/ Magyar Sleeves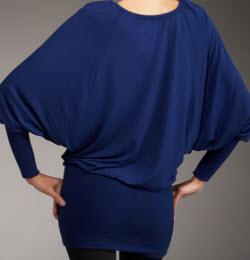 This is a one-piece sleeve that runs parallel to the bodice. Because the bodice and sleeve are cut as one, there will be no seam between them. For extra comfort, a gusset is sometimes placed to the underarm. Make a dolman sleeved shirt using this guide.
16. Padded Shouldered Sleeves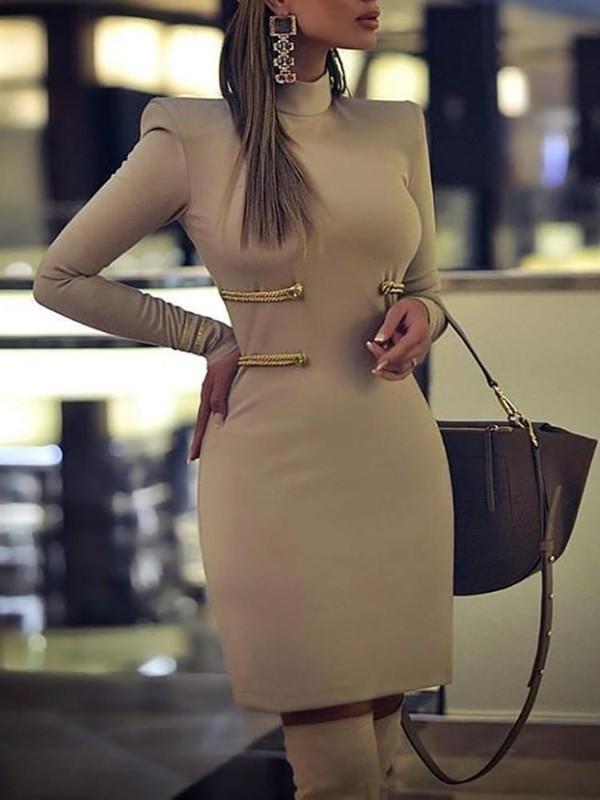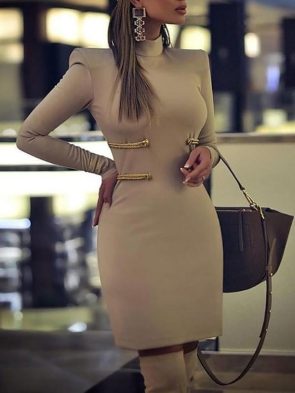 The sleeve in this example includes a shoulder cushion and is unusually broad to accommodate it.
17. Tulip Sleeves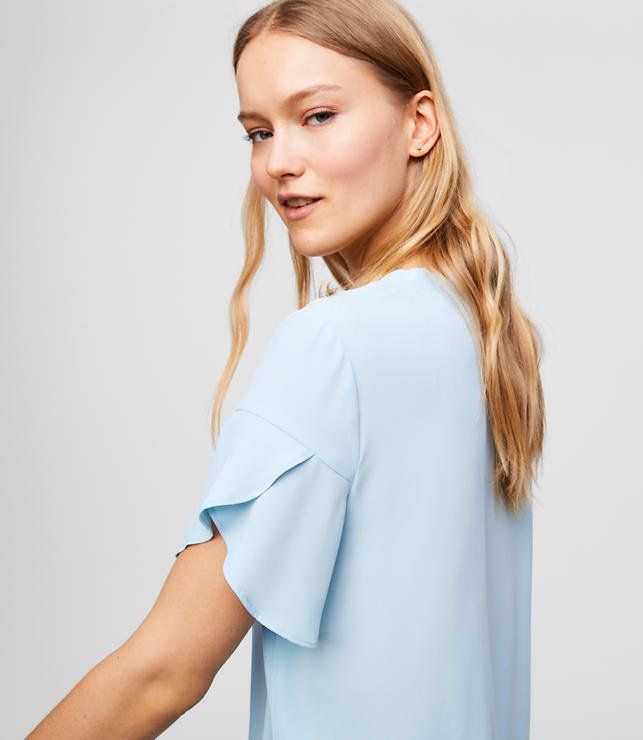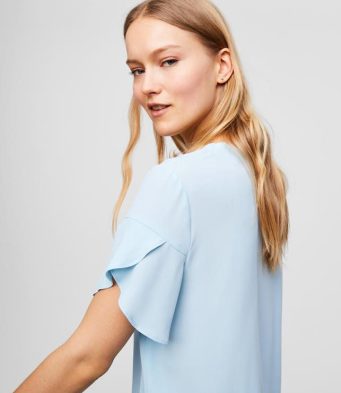 The upper two sides of this sleeve overlap and are connected. This sleeve will not have an underarm seam. The multiple panels that make up this sleeve give it a petal-like appearance; these sleeves are generally short or scant.
18. Marmaduke Or Virago Sleeves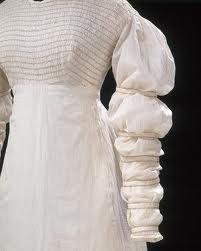 This is a lengthy, complete sleeve that is split into many (typically five) fundamental parts. At junctions, the pieces are collected to suit the arm—a sleeve from the past.
19. Angel Sleeves / Dalmation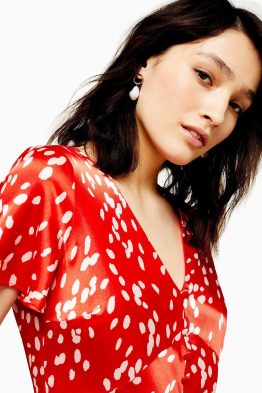 The ends of this flared sleeve stretch into lengthy points along the sides.
20. Butterfly Sleeves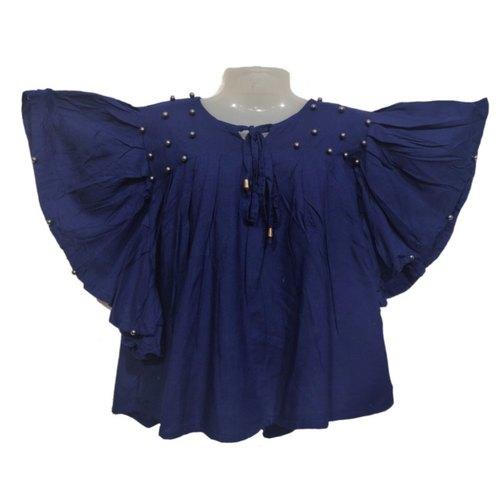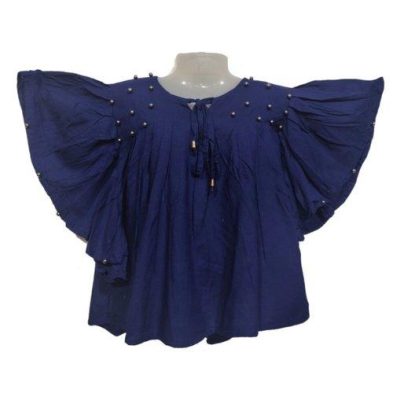 The top of this sleeve features a fluff, and the hem is loose. It doesn't have a cuff like other puffed sleeves do.
21. Bag Sleeves/Barrel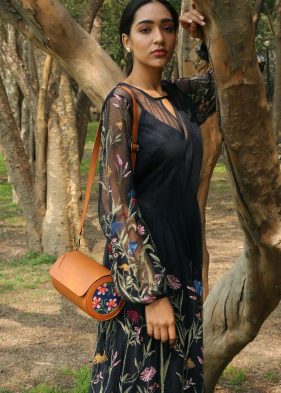 A lengthy and highly complete sleeve that is gathered into a wrist cuff.
22. Draped Sleeves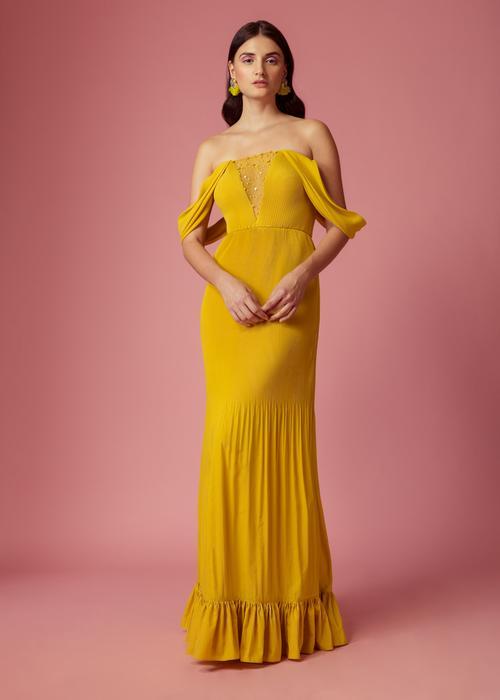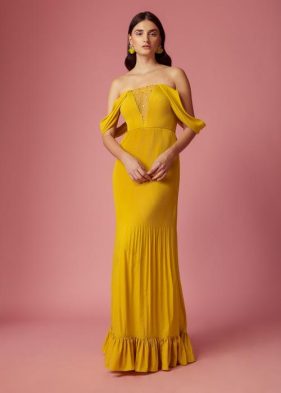 The upper half of the sleeve is given more fullness, while the underarm portion of the sleeve is kept fitting. The fullness at the top, which is often pulled up using elastic, creates a drapey appearance.
23. Puff Sleeves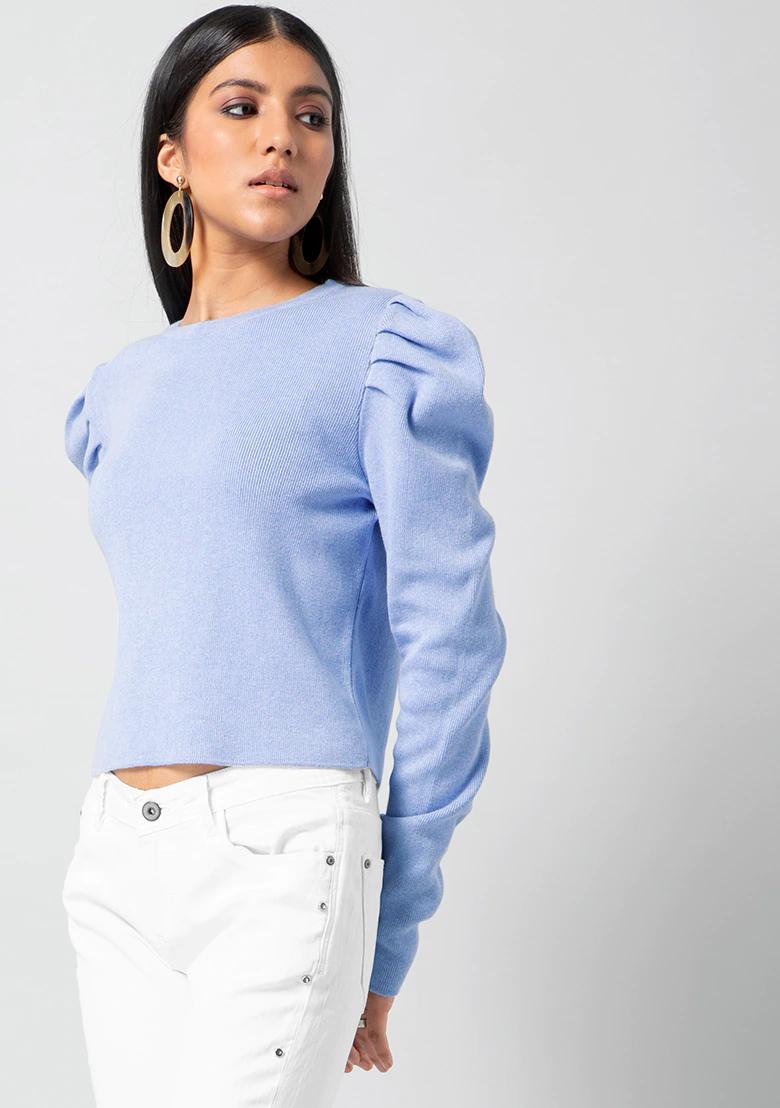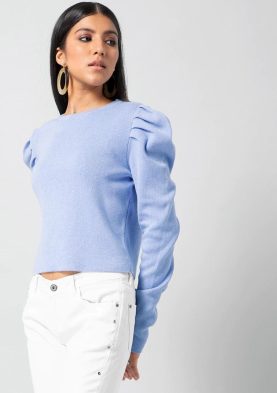 A complete sleeve with a gathered top and or hem, which might be long or short. The gathers create the appearance of a puff. This sleeve was previously known as a gigot sleeve.
Puff sleeves come in a variety of styles: gathered at the armhole but not at the sleeve around, gathered at the armhole but not at the sleeve about, both assembled and puffed together; These sleeves are often collected at the sleeve round with a sleeve band (cuff) or elastic ribbon, or an elastic encased casing with drawstrings. Check out the page for instructions on how to make your puffy sleeves.
24. Drawstring Puff Sleeves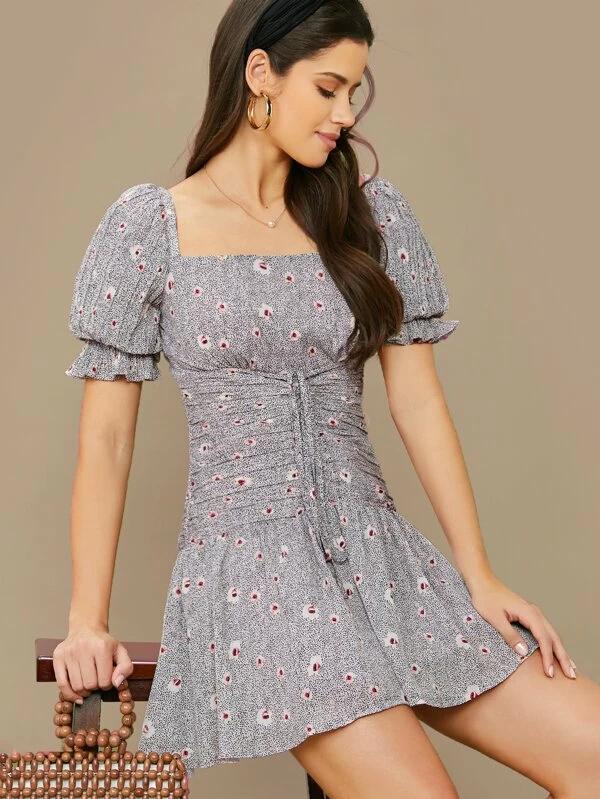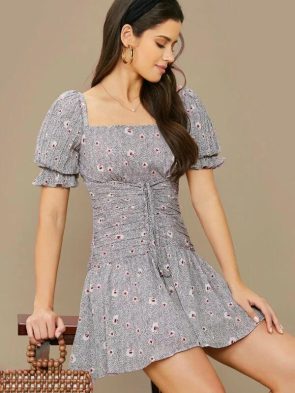 This is a puff sleeve with a gathered hem that forms a frill and is gathered with a drawstring or a cuff.
25. Epaulet Sleeves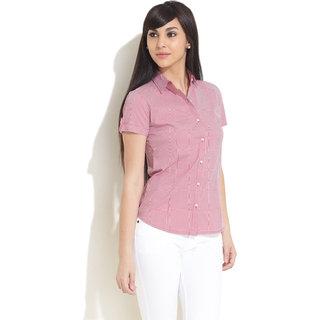 Cape is carried on a sleeve with a shoulder strap. The epaulet sleeve is another name for a saddle sleeve.
26. Balloon Sleeves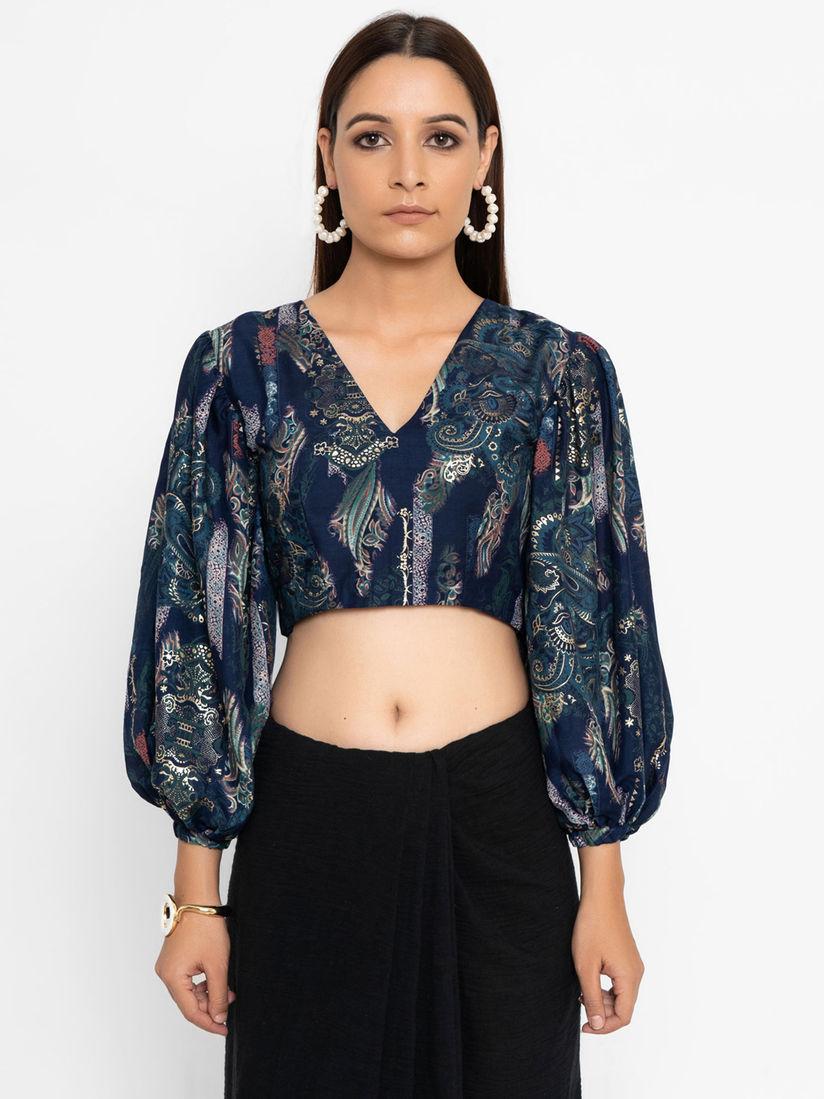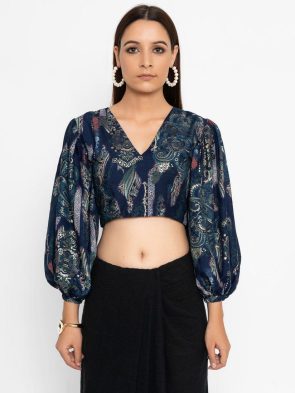 A puffy shirt sleeve that gives the appearance of a balloon.
27. Batwing Sleeves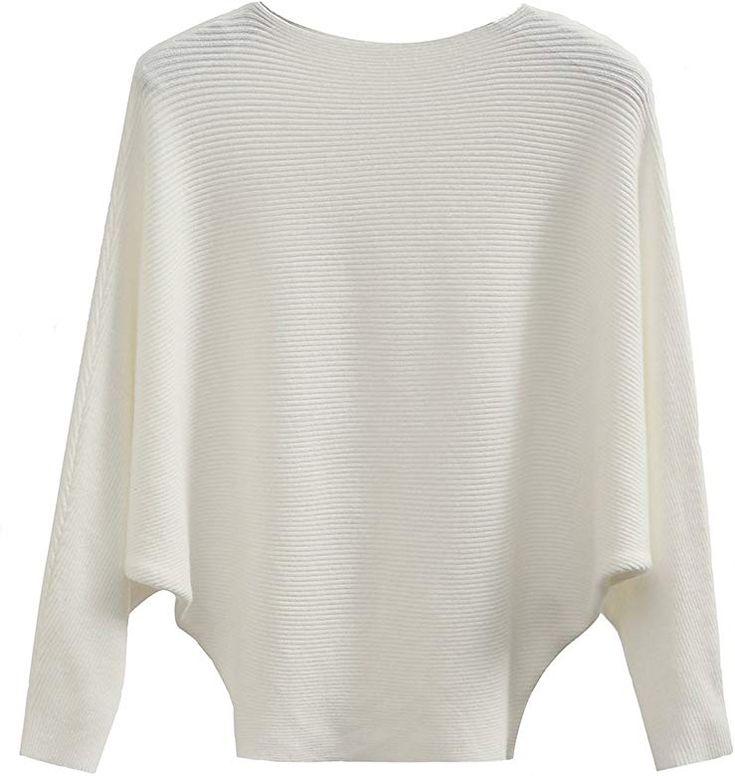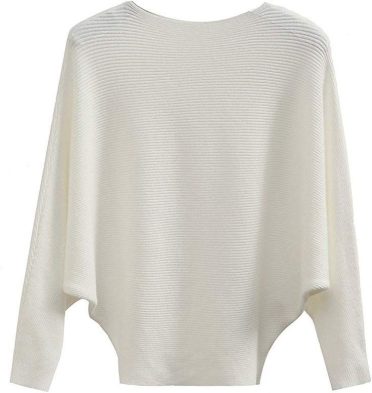 This is a one-piece sleeve that narrows as it approaches the wrist.
28. Circle Sleeve / Flutter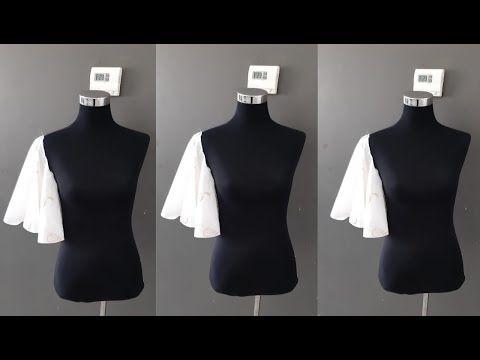 When cut, this is a sleeve that looks like a circle. This is a flared sleeve with a lot of movement. Here's a link to a tutorial on how to make a flutter sleeve.
29. Wing Ruffle Sleeves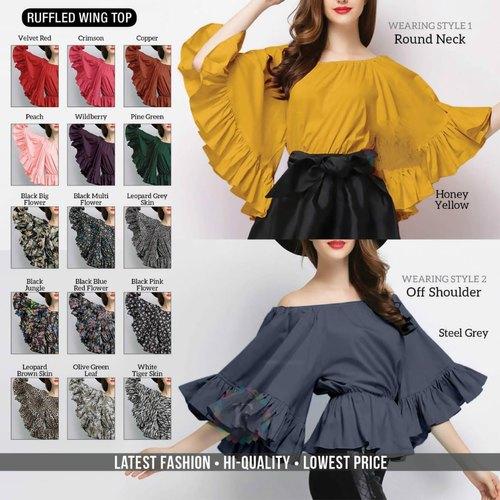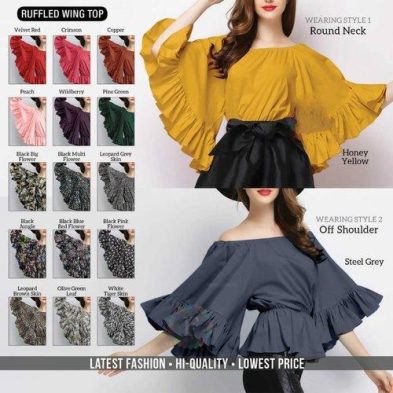 This is a sleeve that is gathered to make ruffles and is extremely short but complete.
30. Kimono Sleeves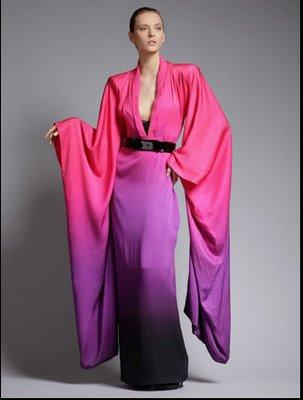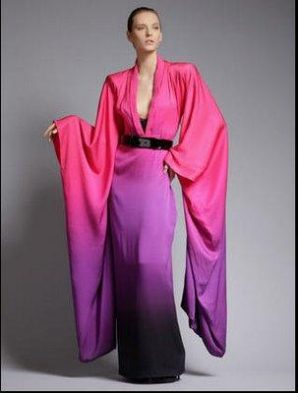 This is a long one-piece sleeve that runs from the shoulder to the wrist and extends the bodice.
See the post on drafting kimono sleeves or the tutorial on drafting a design and sewing a kimono/yukata for additional information.
31. Over Sleeves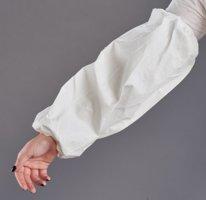 This is made up of two sleeves that are layered one on top of the other.
32. Hanging Sleeves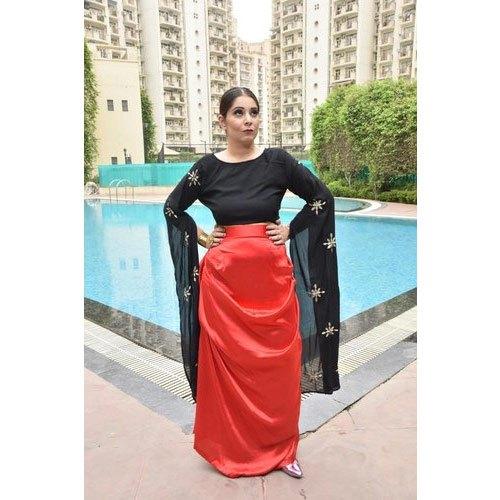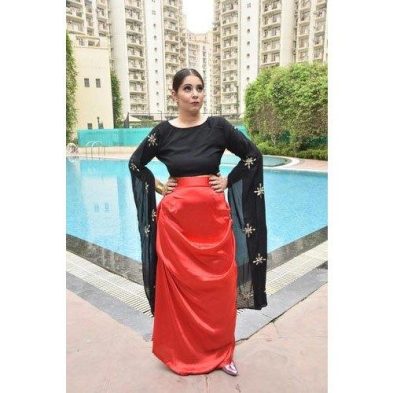 This is a highly long sleeve with an exposed seam and a long sleeve that falls.
33. Elbow Patched Sleeves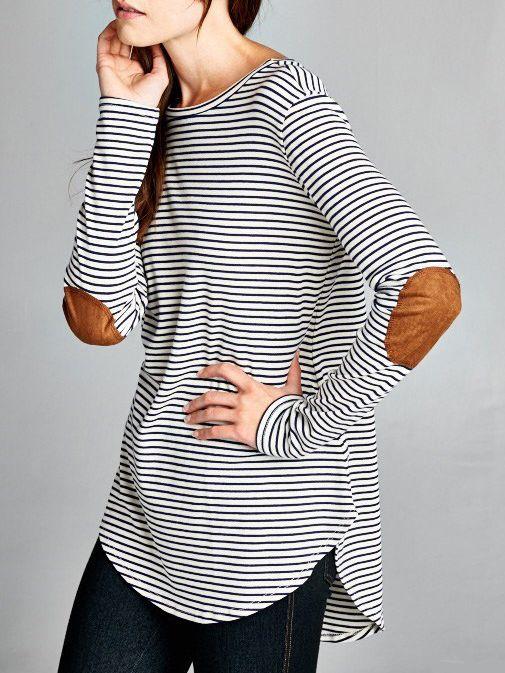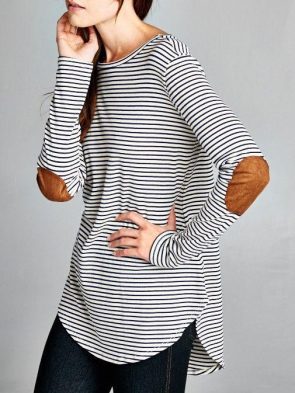 To prevent the garment from wear and tear, it features a patch on the elbow.
34. Slashed Sleeves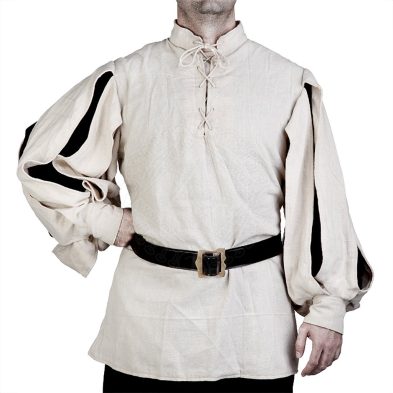 Slashes in this sleeve show a different fabric below, generally of a different color.
35. Strapped Or Banded Sleeves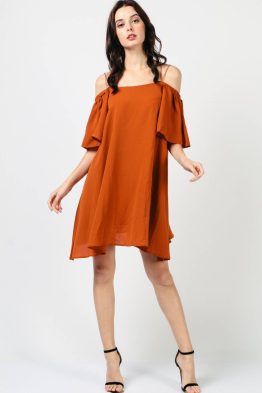 A small strip of cloth will run down the hem of the sleeves.
36. Tailored Sleeves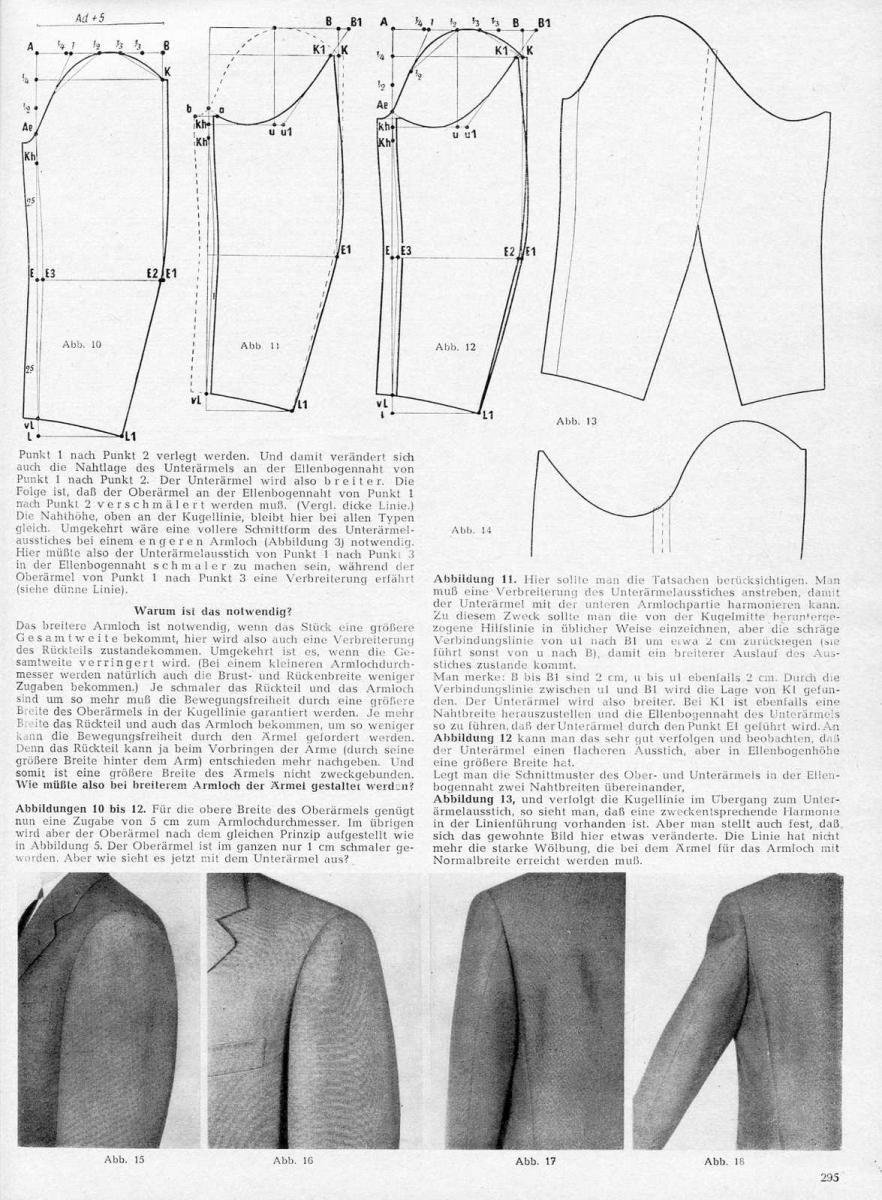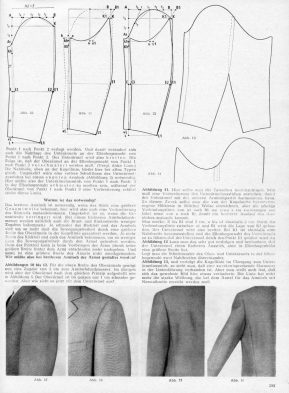 This is a two-piece sleeve with seams down the front and back, rather than the usual underarm. This is done in order for it to be shaped. The sleeve of a suit is similarly comparable.
37. Mahoitres Sleeves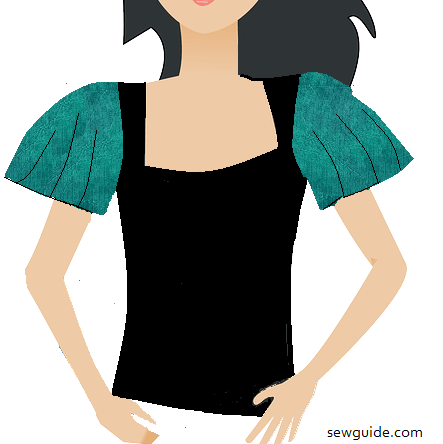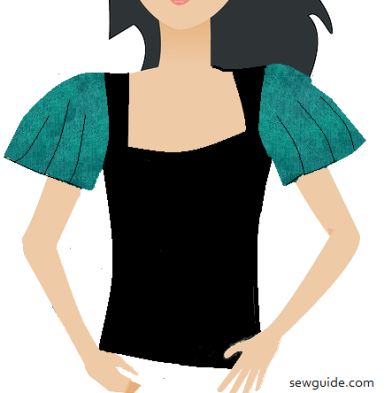 A sleeve from the past. This padded sleeve is fashioned like a bag.
38. Gibson Girl Sleeves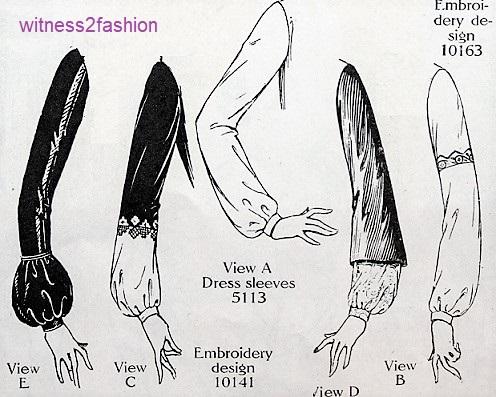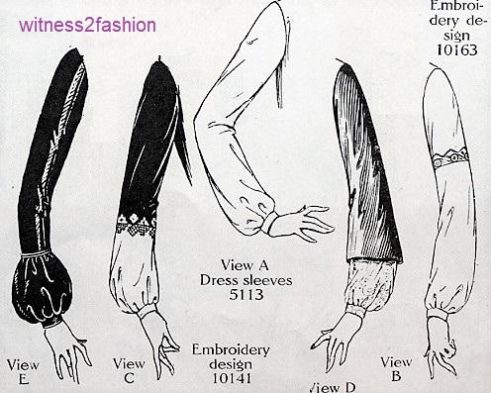 This is a sleeve that is full from shoulder to elbow and extremely fitting from elbow to wrist. Similar to the sleeve shown above.
39. Poet Sleeves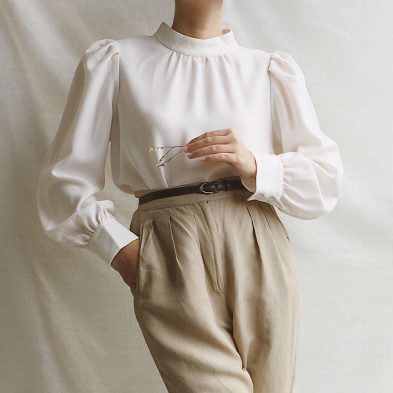 From the shoulder to the cuff, this sleeve is full, with a ruffle at the hem.
40. Melon Sleeves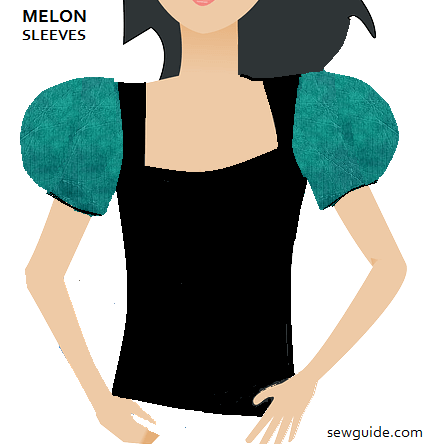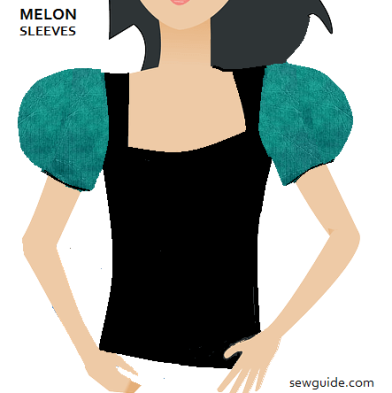 This sleeve has a cuff or band that runs from the shoulder to the elbow.
41. Gauntlet Sleeves (Pointed)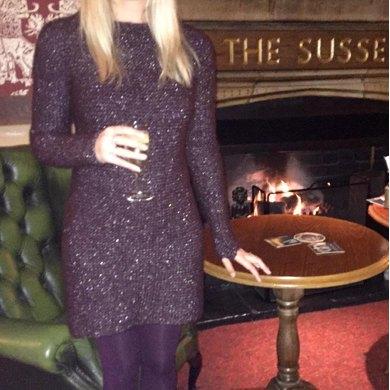 The fabric reaches to the back of the hand in a V shape in this sleeve.
42. Open Sleeves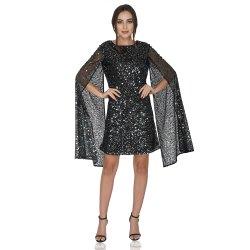 Over the previous several seasons, open sleeves and chilly shoulders have been quite popular. This sleeve design is suitable for those not comfortable wearing sleeveless dresses since it is not fully open but yet attractive.
43. Attached Sleeves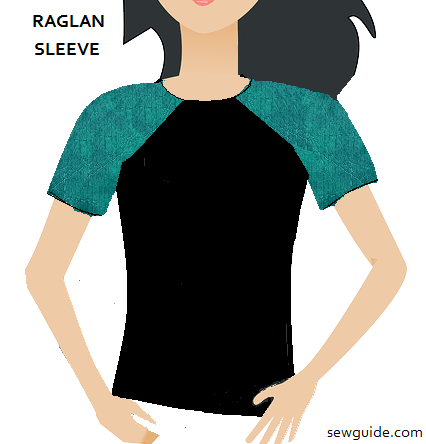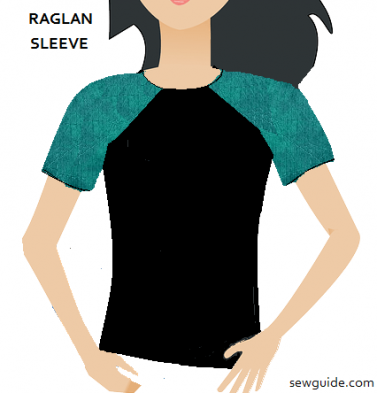 The front and back pattern patterns include certain sleeves, such as the batwing or dolman sleeve. They're cut and stitched in one piece, so there's no need to place them in the sleeve. Some cap sleeves have been discovered to be part of the bodice design rather than being cut independently.
The seam that goes down the arm of an attached sleeve garment or top may be seen. If you look closely, you can see the seam running down the green dress's arm.
44. Batwing Sleeves (Dolman)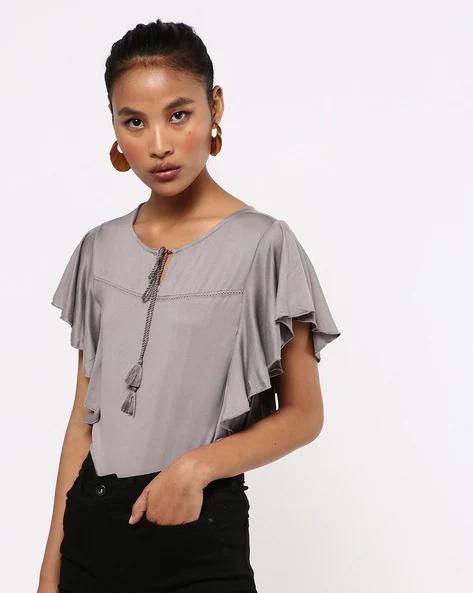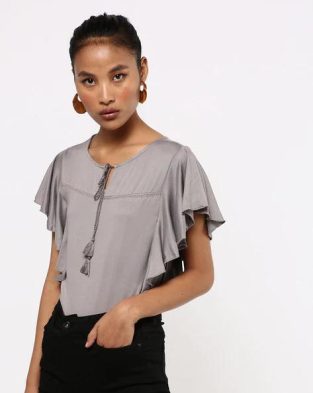 These sleeves resemble the wings of a bat. It has a deeper armhole and a sleeve that extends down to the waist. The batwing sleeve is also known as the dolman sleeve, and it can be short or long. Batwing sleeves are connected sleeves, meaning that the sleeve and the body are cut as one piece. These sleeves need a lot of cloth while sewing and frequently require a seam down the center back of the dress or top.
45. Bishop Sleeves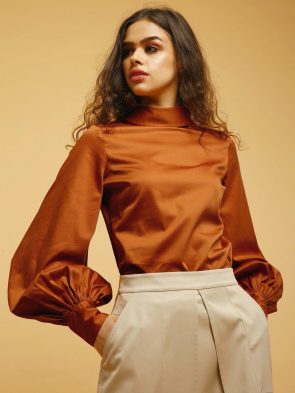 A full-length sleeve, the bishop sleeve. It's fitted, or semi-fitting at the elbow then widens out towards the wrist. The sleeve generally features a buttoned cuff at the wrist. Elastic can also be used to secure the wrist.
46. Cold Shoulder Sleeves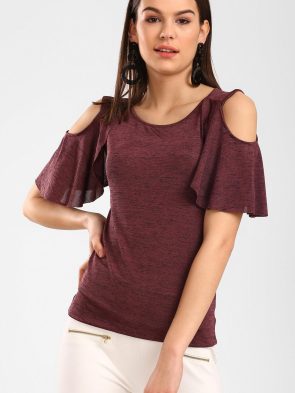 These sleeves are a sort of open sleeve that exposes the shoulders and part of the top of the arms. The sleeve is usually an attached sleeve with a moon or oval cutout.
47. Circular Sleeves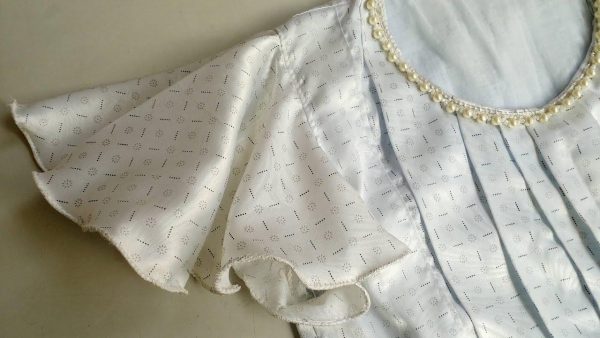 The pattern piece will determine the length of these sleeves. The circular sleeve drapes lightly over the arms, resembling a tiny circular skirt. The sleeve will flow more freely if the circle is longer and wider. This kind of sleeve is beautiful when used with a fitted bodice.
48. Cuff Sleeves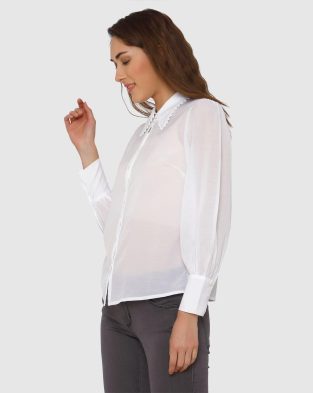 Shirts are especially well-suited to cuff sleeves. The cuff completes the sleeve's end and buttons to keep the sleeve closed and tidy. Cuffs can be worn on sleeves of various lengths.
49. Drop Shoulder Sleeves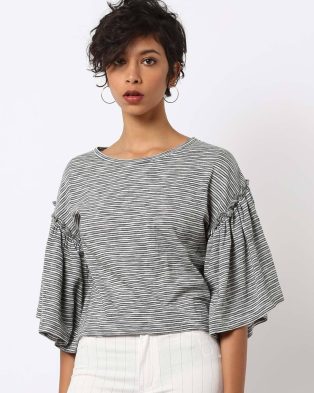 The arm pattern piece extends past the shoulder on a drop shoulder sleeve. It is commonly used for t-shirts, sweaters, and sportswear and offers garments an oversized and relaxed vibe. Because the sleeve cap is generally straight, this is one of the most accessible types of sleeves to make if you're doing some home sewing. This simple method is used in many shift dress styles.
50. Frill Sleeves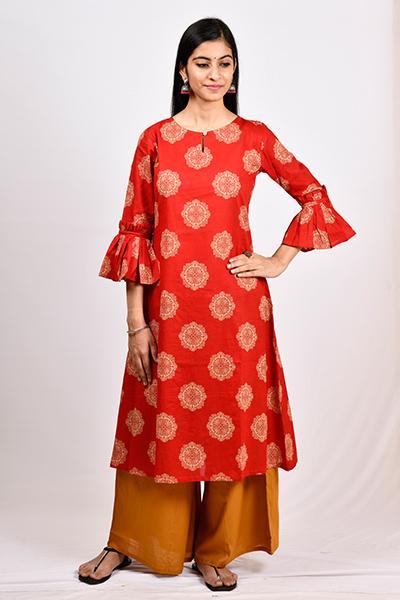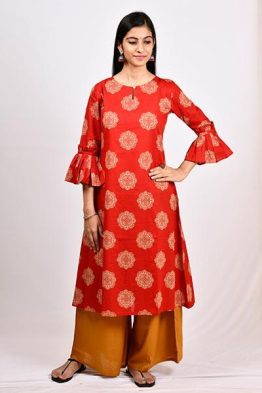 Frilled sleeves, also known as ruffled sleeves, give layers and volume to the sleeve extension and the garment's shoulder area. For a delicate appearance, the gathered or ruffled portion can be pleated or very softly gathered. The amount of gathering utilized in these sorts of sleeves will be determined by the fabric used. Frilled sleeves come in various sizes and styles, from large and bold to delicate and billowy. The attachment of the frill at the sleeve's elbow is another variant of frilled sleeves. Instead of a cuff, frills at the elbows might be added to a cuffed sleeve. The addition of an extra to a three-quarter sleeve adds a touch of glitz.
51. Cold Sleeves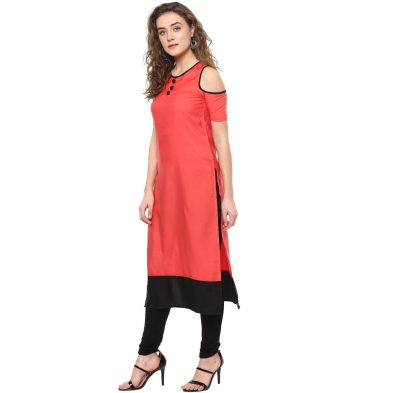 Open sleeves are another word for cold shoulder sleeves. The shoulder and a tiny portion of the upper arm are exposed on these sleeves. The cut of the open sleeves is in the shape of an oval and a moon. This design is suitable for those who do not want to wear sleeveless dresses since it is not fully exposed but yet fashionable.
52. Long Sleeves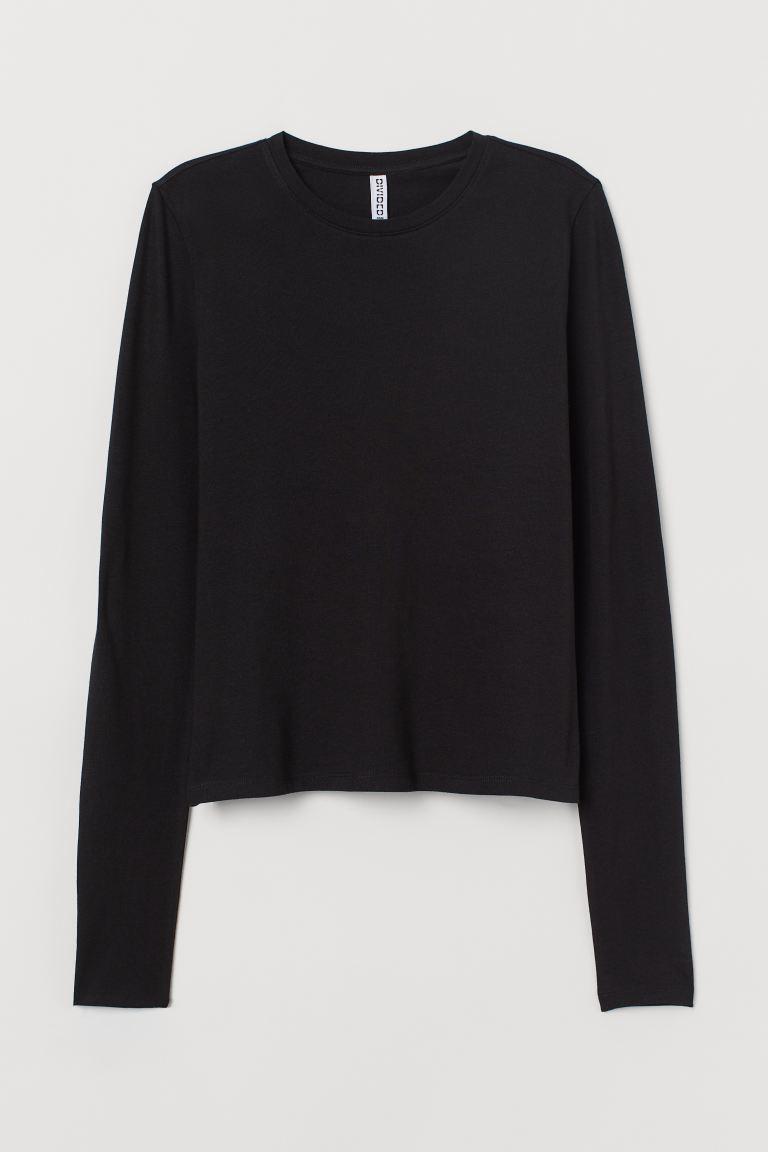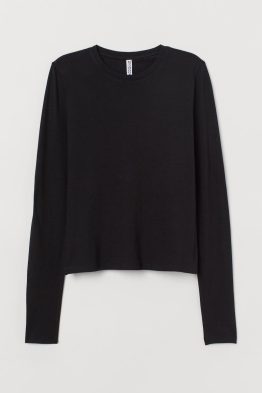 Long sleeves go all the way up to your wrist and cover your entire hand. They're slim, slender, and attractive. They have a sleeve design that hides fat and makes your arms appear longer. Looks terrific with bridal gowns, sarees, and Kurtis – really, anything.
53. Off-Shoulder Sleeves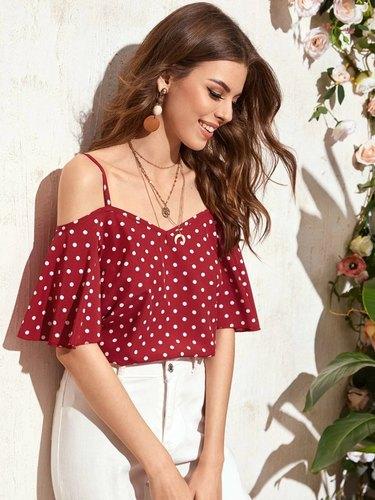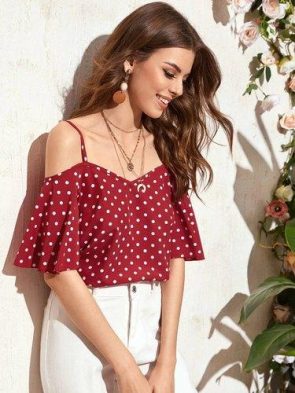 A dress or shirt with off-shoulder sleeves exudes summer feelings. They are worn below the shoulder bone and come in a variety of lengths. Peasant-style dresses with elastic around the neck look great with off-shoulder sleeves.
54. Peasant Sleeves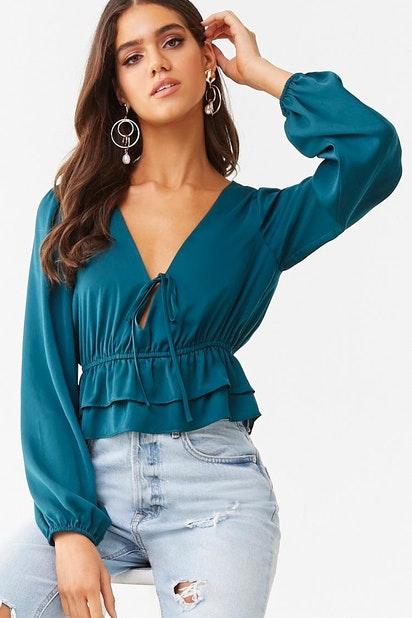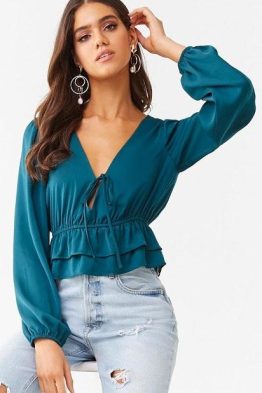 Sleeves worn by peasants are loose and supple. They are a reasonably casual style that may be short or long. Peasant sleeves are frequently worn with off-shoulder tops and have a raglan (diagonal) seam.
55. Petal Sleeves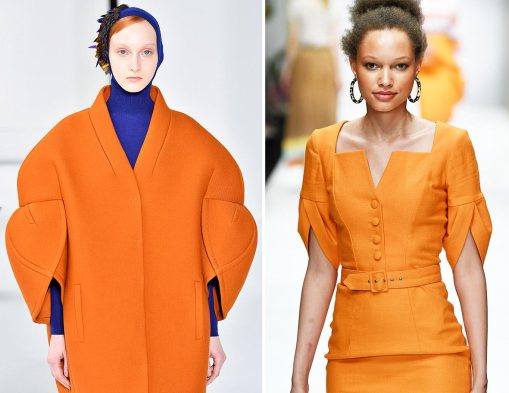 Petal sleeves are made up of two identical sections that resemble petals. They're placed in the top armhole, gently overlapping for a delicate feminine appearance. To emphasize the form of the petals, they are frequently trimmed with contrast-colored bias tape. \
56. Sleeveless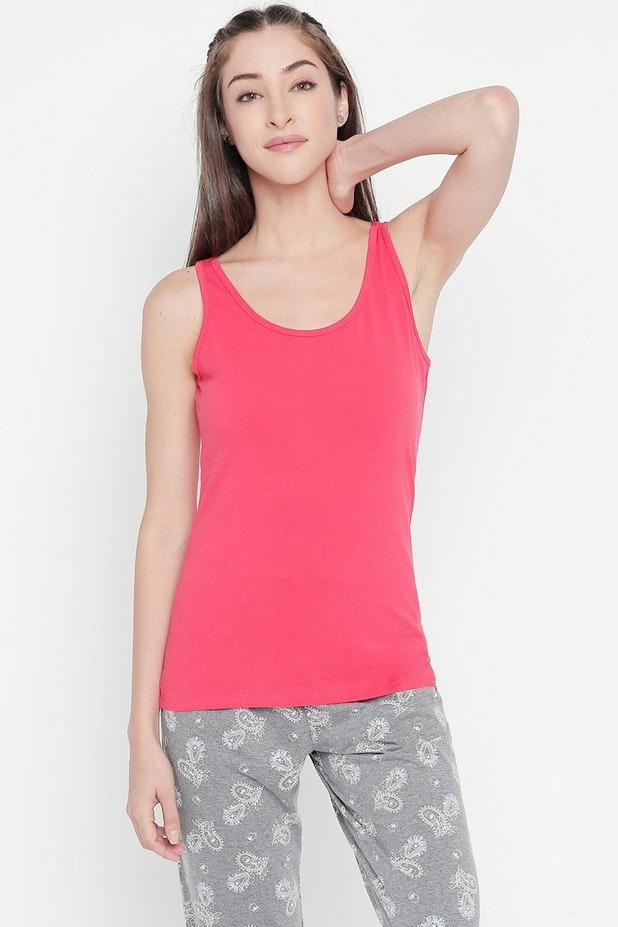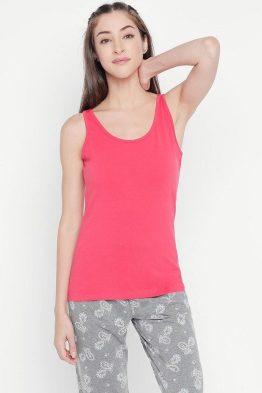 A sleeve isn't required for every armhole. It is said to as sleeveless when there is no sleeve connected. If you don't want to use a set-in or attached type sleeve, you'll need to use a facing or bias tape to neaten up the armhole region where a sleeve would have been.
57. Sheer Sleeves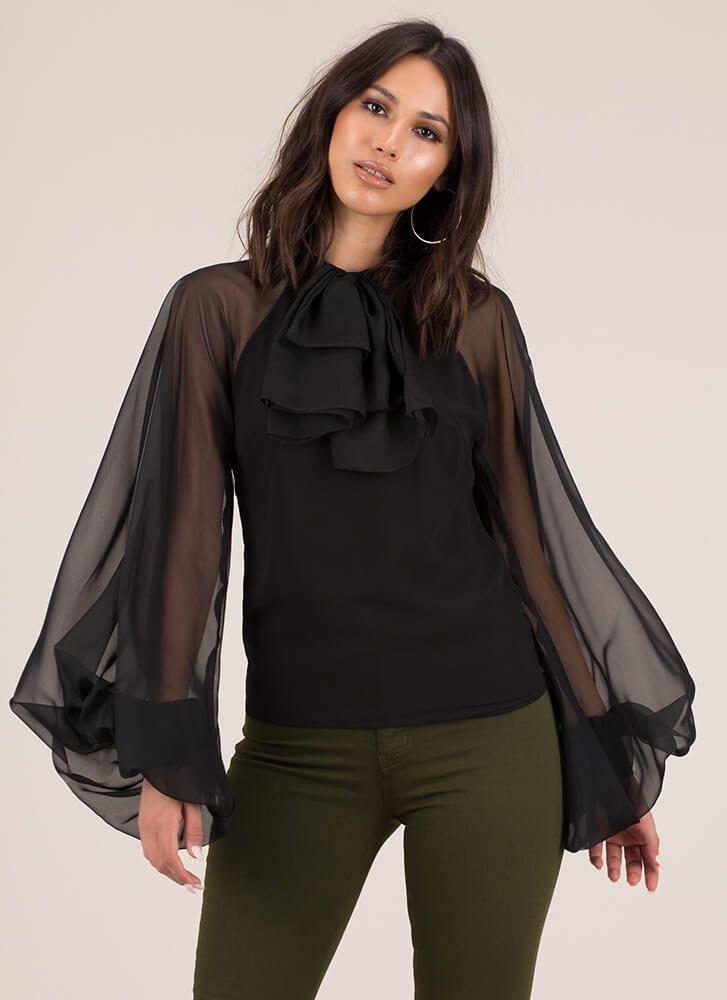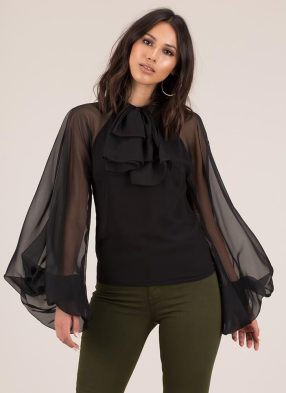 These sleeves come in various designs, but the fabric is of a sheer quality that gives the sleeve a 'see-through' impression. For bridal gowns and evening gowns, sheer sleeves are a widespread effect.
58. Three-Quarter Length Sleeves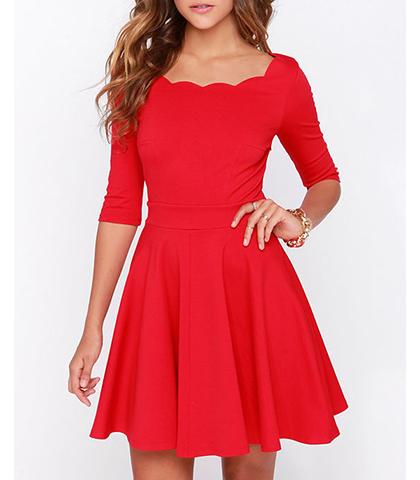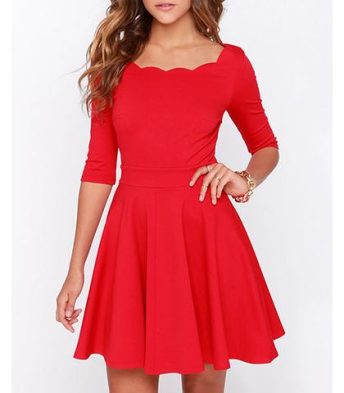 Sleeves 3/4 length can be fitted, gathered, or any other style, but they must finish between the elbow and the wrist. These sleeves are ideal for the transitional seasons and can help to balance out a loose-fitting dress bodice.
59. Voluminous Billowy Sleeves


The huge flowing sleeves are made of a lot of cloth, giving it a larger-than-life appearance. Soft organza and satin materials are ideal. Sleeves that aren't for everyday use.
60. Half Sleeves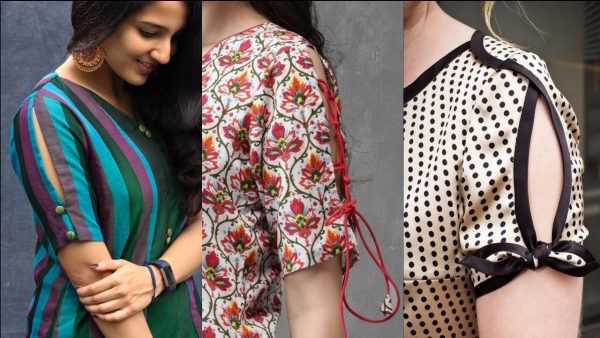 This one is self-explanatory: they cover a portion of your arm, up to the elbow. Some people refer to them as quarter sleeves or cap sleeves. When we talk about half sleeves, we're talking about the length rather than the style. As a result, there's a lot you can do with it, and the variations are all up to you.
You don't have to be an expert or pay a designer thousands of dollars to get all of this information. Plus, being prepared the next time you go shopping can help you wow some of your friends. I hope this information is helpful. If you have any queries, please leave a note in the comments area below.