A wedding theme will establish the tone for the big day and guide any aesthetic decisions made after that. As a result, making this commitment might be extremely intimidating. Do you want to go for a romantic look or something more modern? With so many variants and wedding styles to select from, making a decision may be difficult. It doesn't have to be, though.
Consider what characteristics appeal to you individually or as a pair. Perhaps particular colours or design elements have a special meaning for you, or some iconic features hold personal importance. You may then let your creativity run wild and create a theme based on those standards.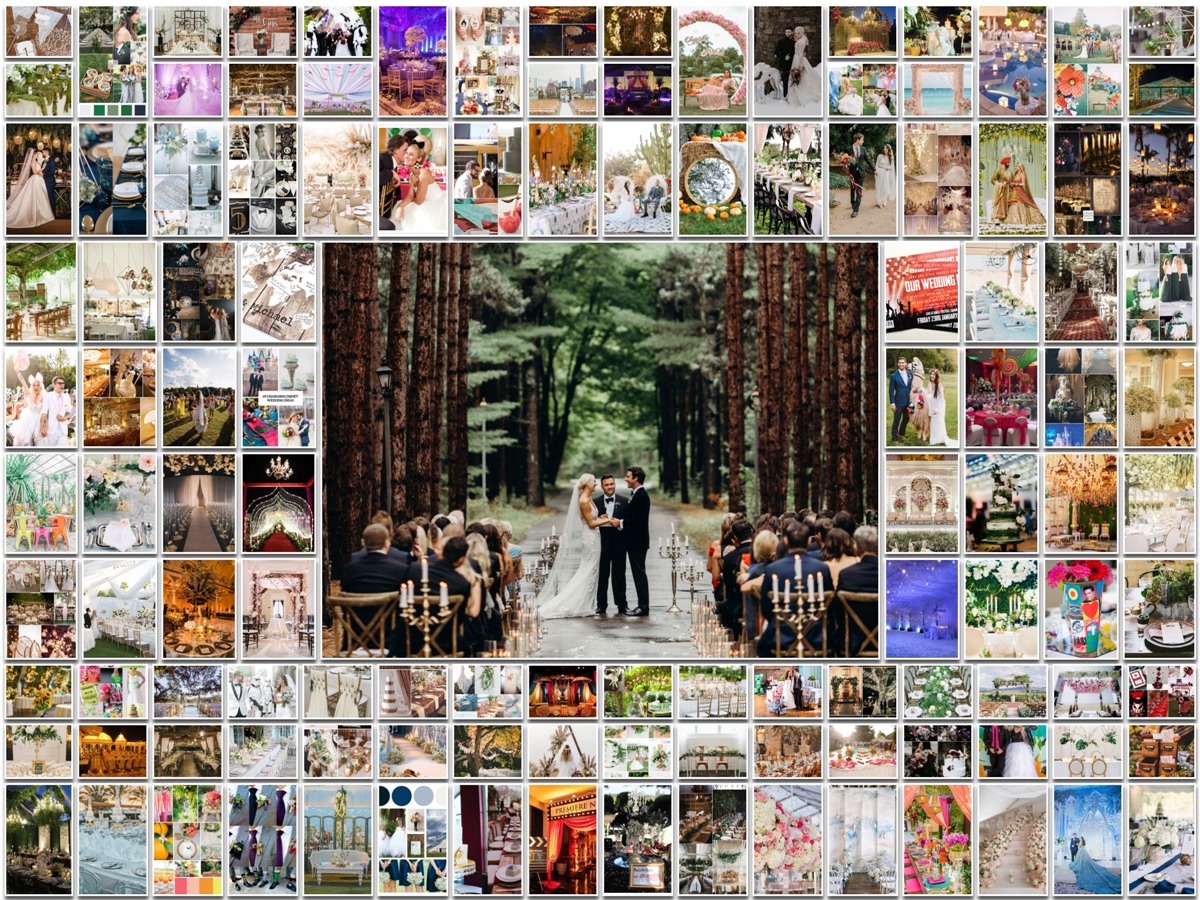 You may officially go on with the remainder of your wedding arrangements once you've determined the theme of your dreams. However, if you're still undecided, we've compiled a list of the finest wedding themes for each wedding style and location, no matter how unusual. Use this as a benchmark to finally cross this important choice off your to-do list and build the groundwork for your goal.
Different Types of Wedding Theme
Themes are the mood or feel for your wedding. There are many different types of themes, including rustic, formal, vintage, barnyard, and more. Here is the latest list of all types of wedding theme that you should know about. Read this extremely detailed list.
1. Fairytale Wedding Theme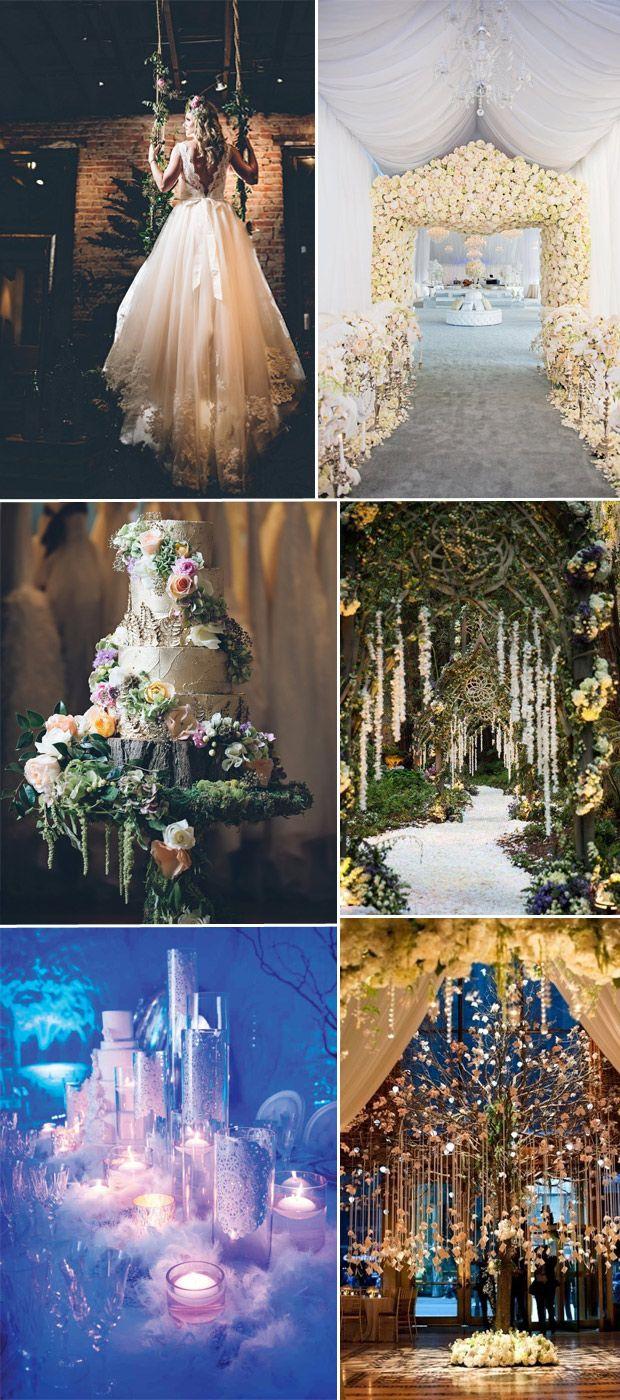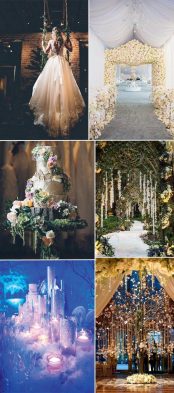 When a boy and a girl meet and stare into each other's eyes, it's love at first sight. Is it anything you've experienced in your own romantic life? Choose a fairytale wedding theme for a wonderful "happily ever after" ending to your love storey. Choose an outdoor wedding site or turn your indoor wedding venue into a magical fantasy. To get a fantasy world effect, add chandeliers, flowers, and starry lights as stage decorations. For that added touch, talk to your wedding planner about having swans in an artificial lake.
Put up banners like "welcome to a place far, far away," "Cinderella's bachelorette," and "Elsa's Mehndi" on boards and placards. At your pool party, give your guests fantastic long hair wigs to make them seem like Rapunzel. For your décor, use soft colours like white, pink, peach, or pastels.
Use soft colours like white, pink, peach, or pastels for your wedding attire and decorations, just like you did for your wedding décor. On your reception or cocktail party, you can wear a frilly toe length gown with a tiara. The groom has the option of wearing an all-white suit. With a white Sherwani and jewellery, you might go for an Indian royal appearance. Enact Cinderella's shoe-fitting sequence for your first engagement pair songs and dance performance. On Sangeet, choose romantic love tunes for your pair dance performances.
2. Royal Wedding Theme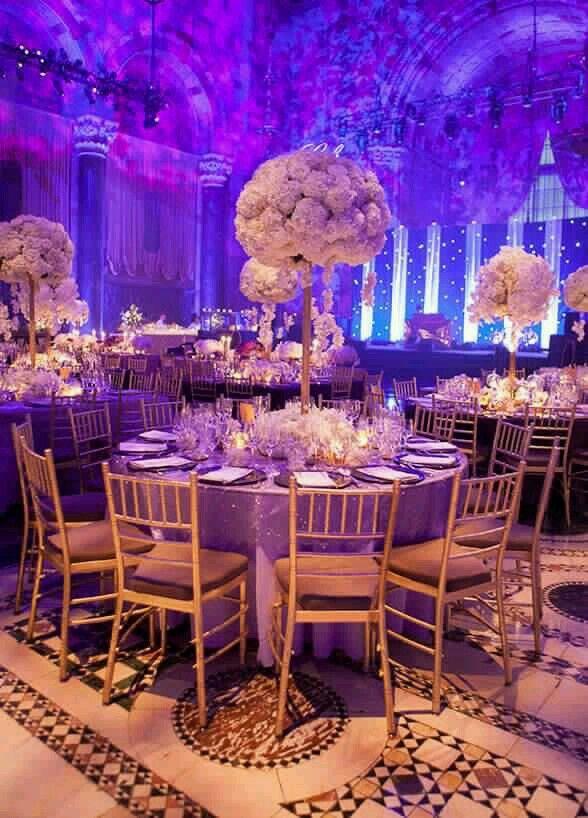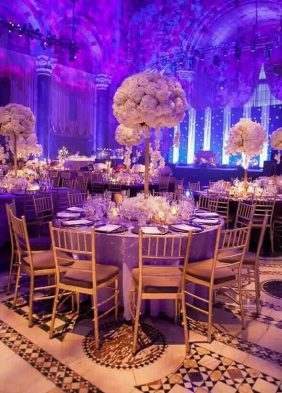 You've been looking forward to that magnificent wedding for a long time. Get married with élan and feel like royalty on your royal wedding day. Nothing less than a beautiful palace would do as a wedding location for a royal wedding. Find yours in a historic building, a hotel resort, an outdoor site, or even a famous wedding destination (we recommend reading up on these for a Destination Wedding in Udaipur). Similarly, if you're planning a regal Nizami wedding, The Taj Falaknama in Hyderabad is a fantastic wedding location. Make your royal endeavour a bit more dramatic.
Make a spectacular entrance for the bride or groom with classic grand announcements. To keep with the concept, you may hire real Shehnai and Nagada players instead of a DJ. Dress your bridesmaids and groomsmen in royal wedding attire to match your royal wedding theme. If you want a Hyderabadi royal style, try rich silver zardosi work on Lehengas with an exquisite Khada Dupatta, as seen in Nizami bridal publications. Diamond jewellery can be worn as an accessory. Grooms can wear silver embroidered Sherwanis with matching Nagrai juttis and contrasting Uttariyas. You can carry a sword in a kingly way as an accessory.
Make sure to include a bit of grandiosity in your cuisine as well. When deciding on the wedding menu, consult with your wedding caterer and include foods and beverages appropriate for a royal themed wedding. For example, instead of using bottles to serve drinks, you may utilise metallic Surai.
3. Lucknowi Wedding Theme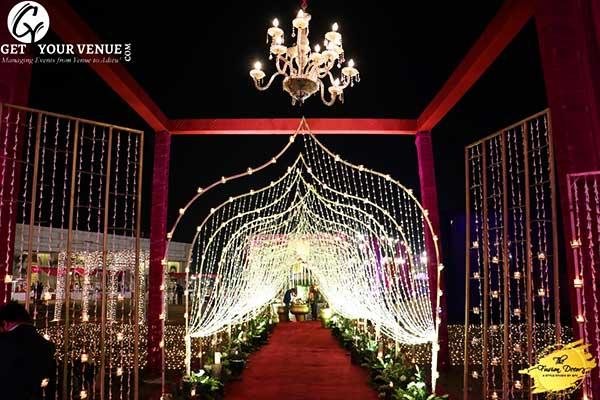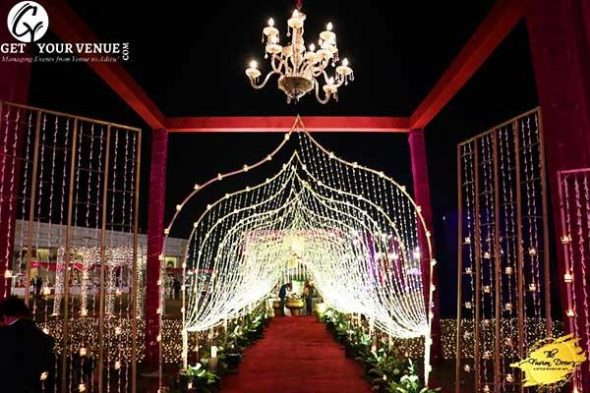 A classic Lucknowi wedding theme will allow you to live out your Nawabi fantasies. Here are some suggestions: Your idea for a Lakhnavi themed wedding may be realised in an elegant Haveli, a heritage property, or a skillfully arranged feast. Antique chandeliers, lanterns, crimson flowers, and coloured glasses are all good choices for a Mughal-themed wedding. For a beautiful Lucknowi atmosphere, greet your visitors with Ittar and Gajras.
Organize an Umrao Jaan-themed Sangeet with a focus on Ghazals and Nazms. Use as much Lucknowi chikan as possible in your wedding attire. For Haldi, Mehndi, and Sangeet, the bride might wear Anarkali outfits. For majority of the ceremonies, the groom can wear a chikan embroidered Kurta. For your bridal jewellery, use Kundan or gemstones. Don't forget to hire a wedding caterer that can provide traditional Awadhi cuisine, including renowned Tunday Kebabs and Lucknowi biryani.
4. Rajasthani Wedding Theme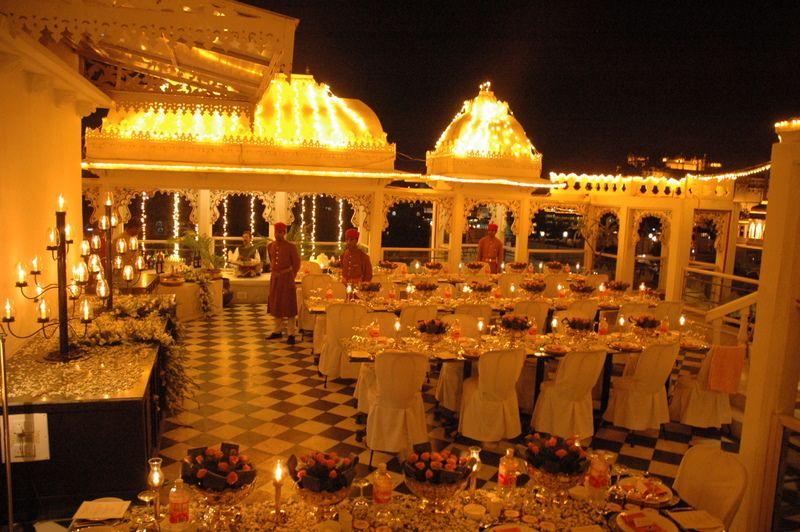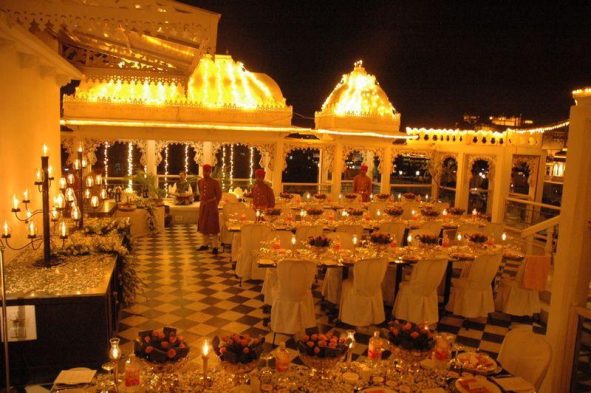 Make your wedding theme a bit more "Apno Rajasthan." Here's all you can do for a Rajasthani wedding, which is always popular among Indian wedding themes. For a Rajasthani theme wedding, go for bright, folky décor like low floor sitting with cushions and bolsters. As part of the wedding décor, use many Bandhani patterned curtains, huge clay pots, vases, clay wind-chimes, wooden figures, and sculptures.
Organize Rajasthani folk song and dance performances to give your Sangeet a distinct flavour. Puppet performances, genuine Rajasthani Mehndi patterns, and a bridal arrival in a palki may all be used to entertain your guests. The bride might wear a brightly coloured traditional Rajputani wedding lehenga with Gota or Kundan jewellery. Grooms can wear a Jamawar Sherwani with Zari, beads, or masonry, as well as a silk turban with elaborate stonework. Beautiful Rajasthani style jewellery boxes, tie-dye sari and garment fabrics, or ceramic objects can be used as wedding return presents.
5. Beach Wedding Theme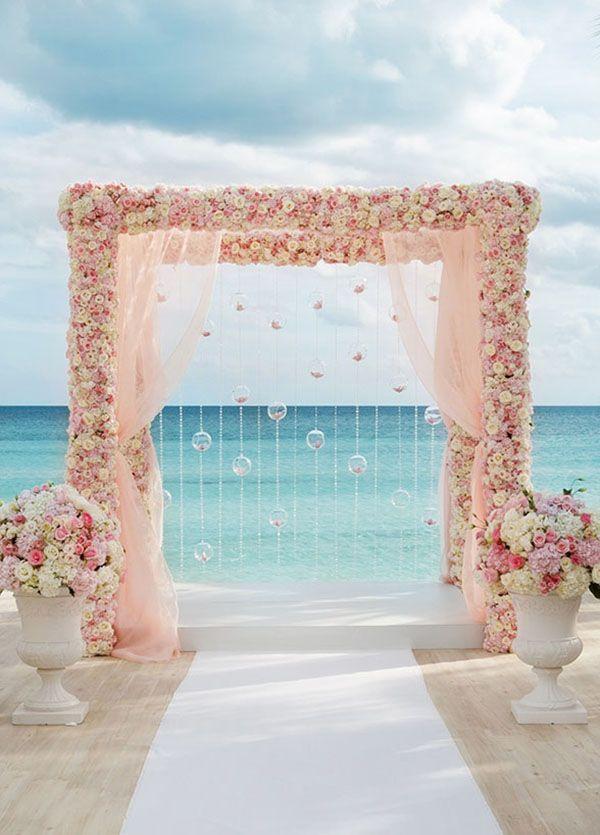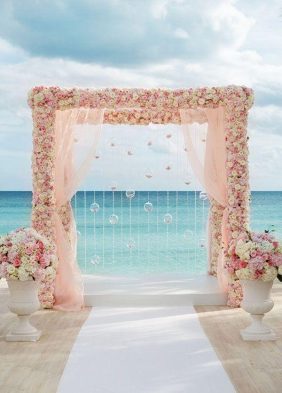 Want to combine a wedding and a vacation into one trip? Consider a destination beach wedding, which is quickly becoming one of the most popular Indian wedding ideas. As a wedding site, choose a beach resort or a hotel. Provide colourful umbrellas, hats, scarves, and sunglasses to your visitors, as most activities are held outside.
On your Sangeet or Cocktail evenings, arrange for calypso music, jazz, and belly dance performances. For a beach atmosphere, go for Hawaiian costumes and luaus. You might even perform a rain dance to get everyone in the mood. Participate in beach games and competitions with your visitors. Large bottles of sunscreen should be strewn throughout the area for attendees. For your wedding celebrations, choose sunny flowery outfits. Wear light or marine blue-colored clothing with little jewellery on the wedding day.
6. Green Wedding Theme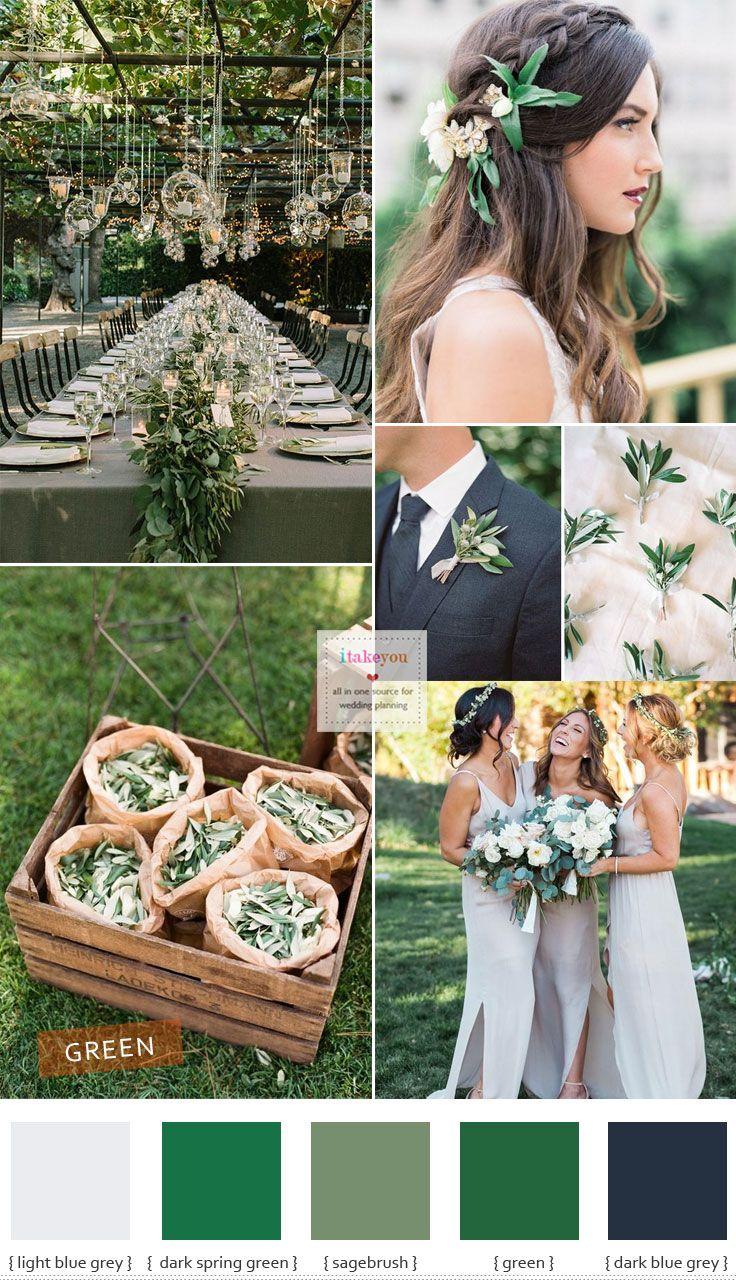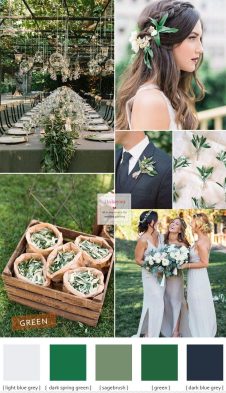 Couples are increasingly choosing for a green wedding because it allows them to give back to society while celebrating their love. Choose a site that produces little trash and requires few additional resources. For your wedding décor, choose dupattas, curtains, saris, and stoles. As a light source, use candles, earthen lamps, oil lanterns, and glass reflectors. Instead of giving you gifts, ask your guests to make a significant donation to a charity of their choice. As a thank you, give your visitors plant pots and saplings. Contact a non-profit organisation to collect any leftover food from the wedding.
7. Indoor Garden Wedding Theme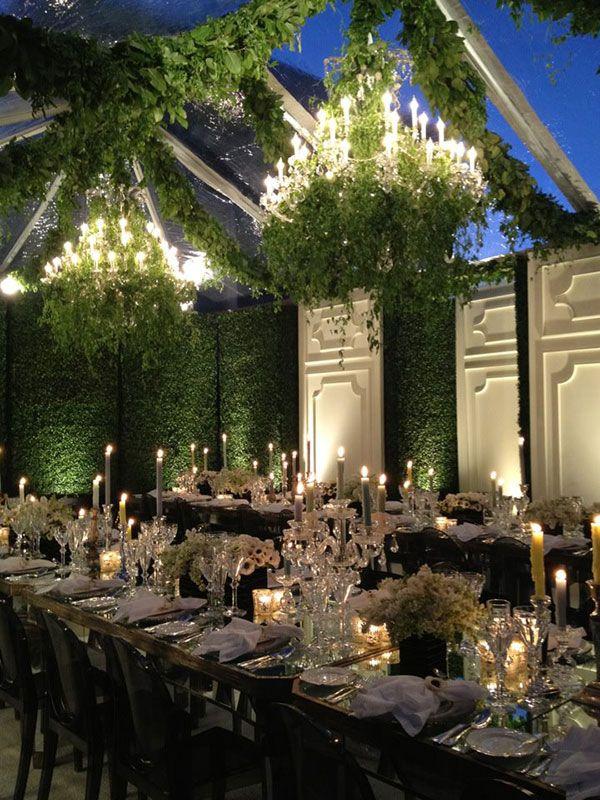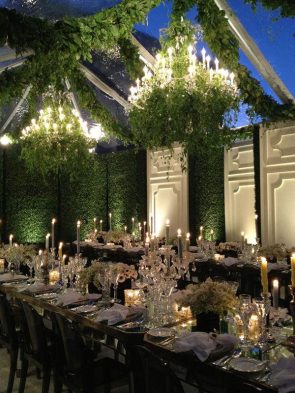 An indoor garden wedding is one of the most popular Indian wedding ideas right now, and it's ideal for hot summers or rainy monsoons (like the Mehndi wedding theme, Bollywood wedding theme et al). As stage hangings and danglers, use flowers and ferns. Inside the wedding venue, you may put flower pots, palm trees, and other indoor plants. Place small flower pots on guest tables and cover them with leafy table mats. Choose an artificial grass mat for the whole venue floor. You can also have a fish-filled artificial stream, lake, or pond.
Use floral patterns in your wedding attire, especially if you're going for a cohesive summer wedding look. For your Haldi, Mehndi, or bachelor celebrations, flower patterned footwear, caps, ties, blouses, and salwar kameez are all options. To keep with the theme, use a floral Jaimala design for your wedding. As an ambient noise, ask your wedding DJ to play garden noises and bird chirps.
8. Forest Wedding Theme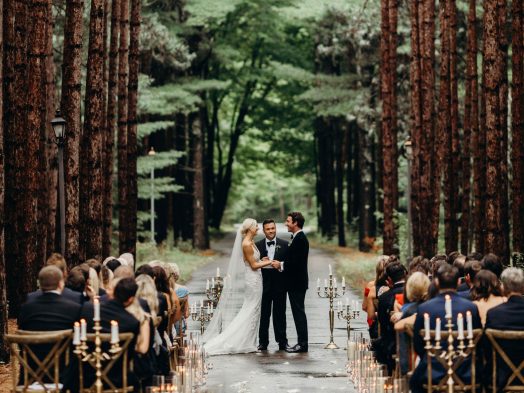 For couples who want to exchange their eternal vows in the midst of nature. For a true woodland wedding, choose a jungle lodge or a forest house or cottage. For a rustic look, logs can be used as seats and tables. In front of a river or a lake, tie the sacred knot. For your drink and Sangeet, you may even set up bonfires. For a seamless merge with the surroundings, wear various colours of green such as olive, avocado, bottle, or henna during various wedding rituals.
9. Romantic Wedding Theme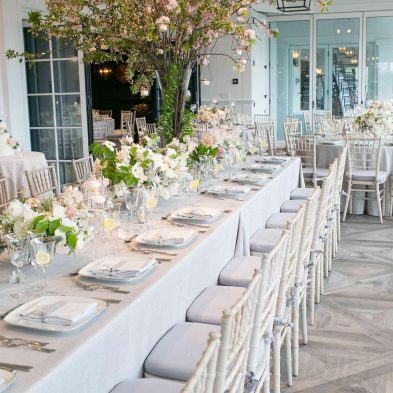 A romantic wedding is generally defined by soft colours, gentle lighting, and abundance of florals. Consider pastels, hanging lights (even chandeliers), calligraphy, and a floral wall for this motif.
10. Alternative Wedding Theme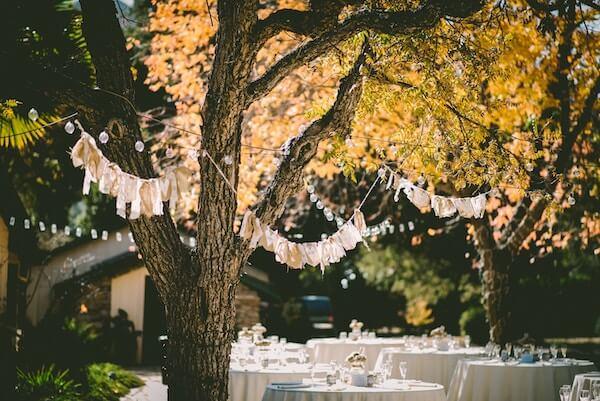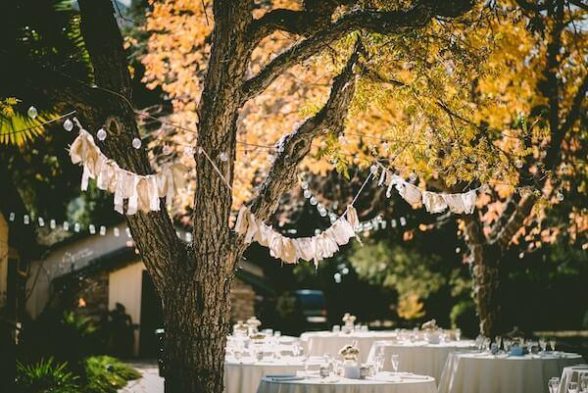 Are you and your partner more of an outspoken pair who has never been one to follow the crowd? We understand. Break the mould with a unique wedding theme, and go with it anyway you choose. If you like chilly, gloomy colour palettes and innovative stand-ins to bright flower and been-there-done-that wedding décor, then an alternative theme is just up your alley. You can test the limits as much as you want.
11. Vintage Wedding Theme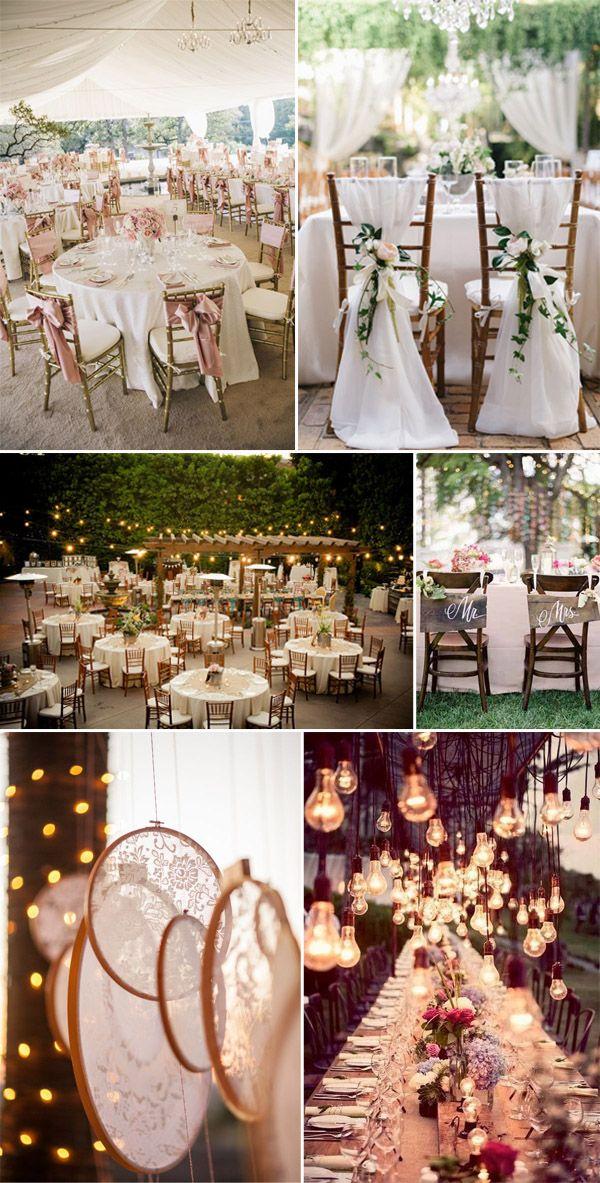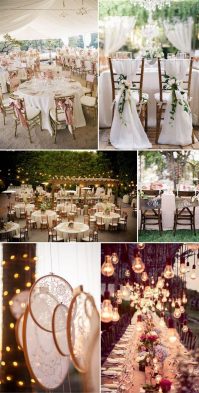 If you want to have a retro wedding, go back in time for ideas. One of the simplest ways to do so is through your wedding attire and makeup. You may further illustrate a vintage-inspired wedding by using antique-looking décor, such as weathered doors and worn-in wood benches, for the ceremony and reception. Finish off the retro motif with a classic getaway automobile, such as an old Porsche or Volkswagen, for your last hoorah. Your wedding will be full with vibrant bursts of colour and quirky, bohemian elements if you're a whimsical couple. Multicolored balloons, streamers, vibrant floral arrangements, and mismatched chairs can all be used as design elements.
12. Modern Wedding Theme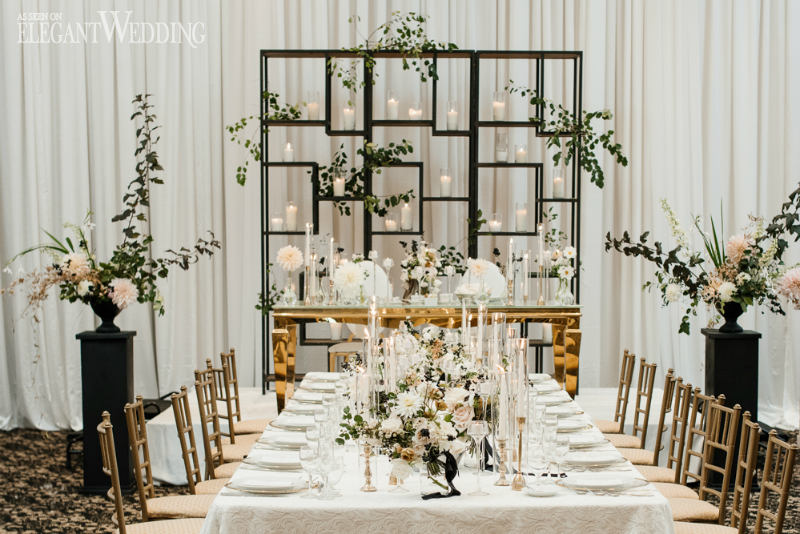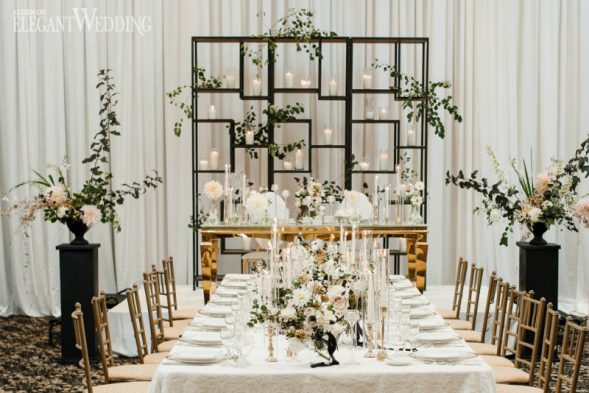 Think clean lines, geometric forms, and minimal design for a modern wedding. A contemporary theme knows no boundaries, so use it in whichever way you like. Anything from your wedding gown (avoid white) to your venue decorations, such as sleek chairs, a cool structural background, or a strong colour palette, may be given a modern twist. String lights, mason jars, twine, lace, and everything wood contribute to this theme's basic and cosy feel. Rustic wedding décor will be your cup of tea if you're a major DIY lover. If this is your dream wedding style, choose a more rural site, such as a stylish and cosy barn.
13. Garden Party/Casual Wedding Theme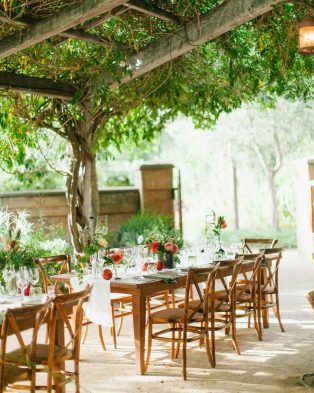 Opt for an outdoor-garden-party-themed wedding if you want a more private, relaxed ceremony. This laid-back look is ideal if you're planning an outdoor wedding with a spring or summer date.
14. Bohemian Wedding Theme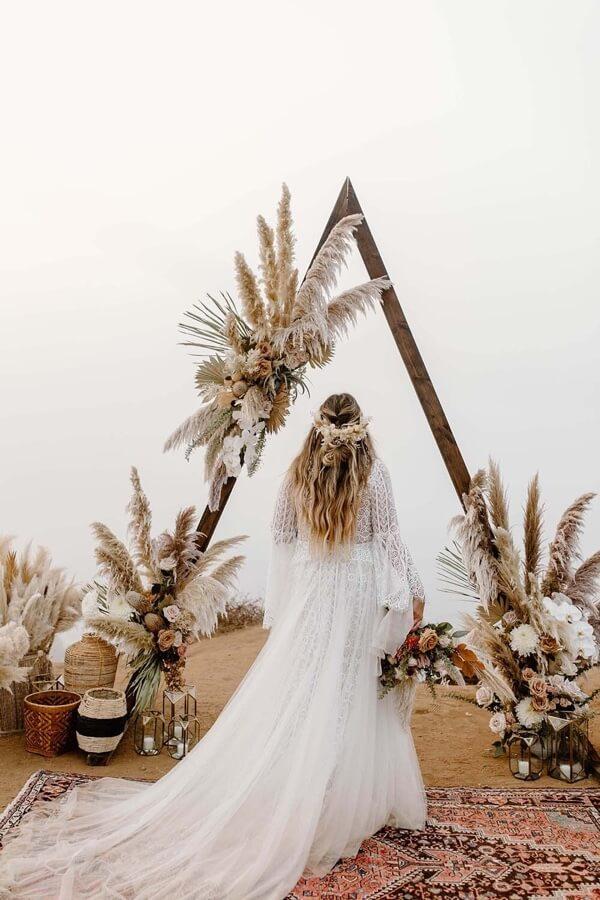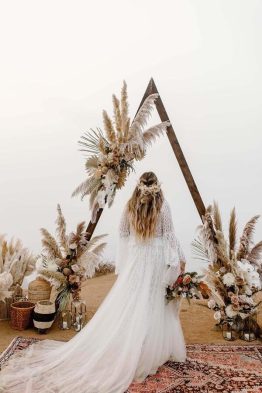 Calling all boho brides: if this is your particular style, then the accompanying wedding theme is for you. A boho wedding is cool and easygoing, yet nonetheless gorgeous, much like your wedding gown will most likely be. With oriental carpets along the aisle and altar, beautiful cushions, and hanging macramé decorations, keep your venue decorations simple and elegant. Take inspiration from actress Troian Bellisario's wedding, which is a bohemian dream come true.
15. Southern-Inspired Wedding Theme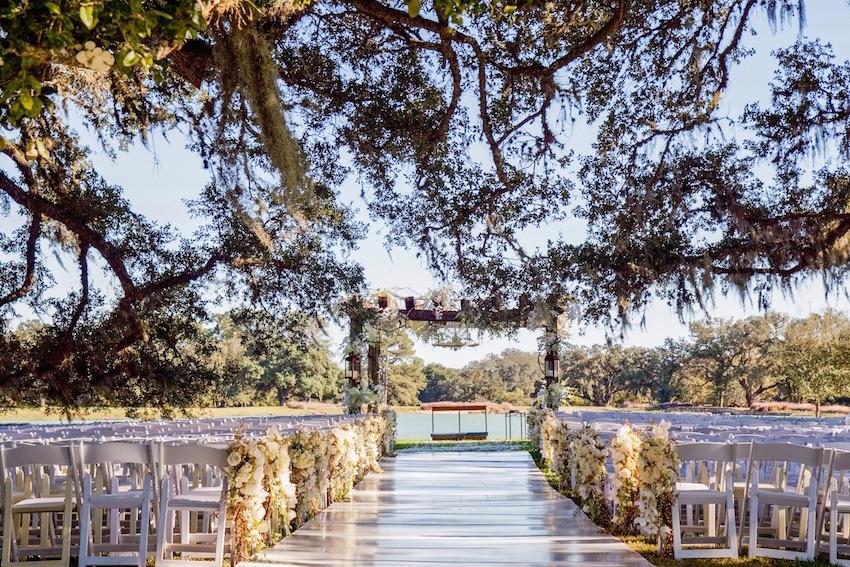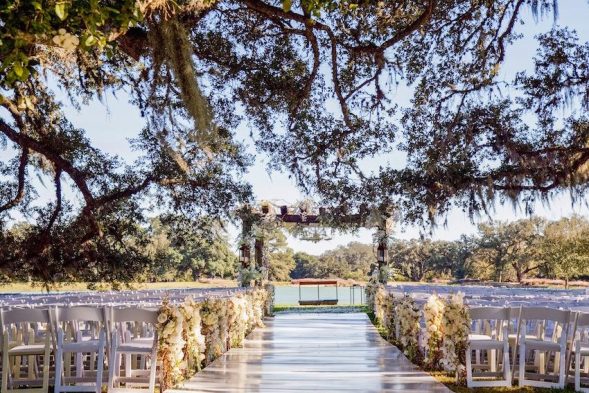 Can't get enough of the South's allure? Whether you're a native Southerner or just wish to tie the knot somewhere south of the Mason-Dixon Line, include touches of Southern charm into your wedding theme. Serve comfort food and bourbon-infused beverages to your guests, display your monogram, and, if you're feeling brave, walk down the aisle in your favourite pair of cowboy boots.
To convey more elements of the South, use bursts of colour in pastel colours and deep blues—and don't forget about hospitality. Are you planning a black-tie affair? If you want you and your guests to be dressed to the nines, your overall theme should reflect that. For a wedding this magnificent, you'll want to go all out with entire table settings (with wine glasses), a full sit-down supper, elegant seating, intricate floral arrangements (even on the cake), and an amazing head table, to name a few niceties.
16. Art Deco Wedding Theme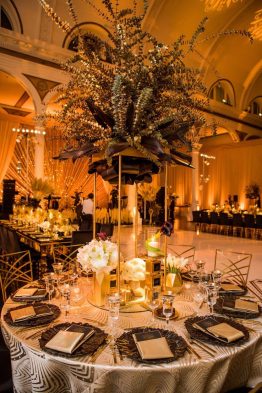 The lavishness of the Great Gatsby era is reflected in this timeless design, which includes strong typefaces, opulent gold and sparkles, and a plethora of geometric forms with sharp edges (similar to the modern theme). This theme is for you if you like subtle glitter and jazz-age grandeur with a nod to vintage appeal. A nautical motif compliments a seaside ceremony nicely, whether you're marrying at your childhood lake house or arranging a vacation wedding. Mix blue and white tones (particularly stripes) with beach motifs like shells, anchors, ropes, and sailboats to emit a maritime style.
17. Natural Wedding Theme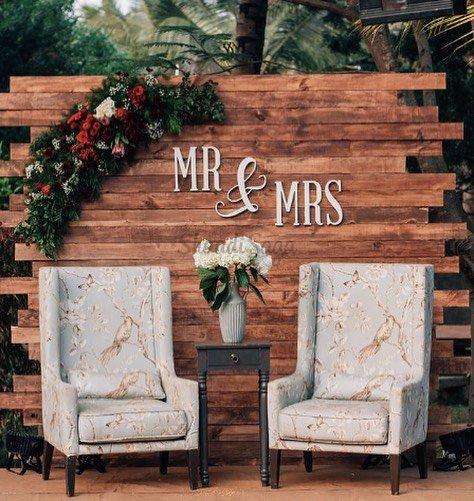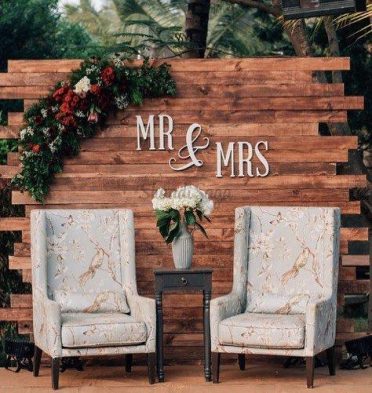 Just because you want to be environmentally conscious (as we all should) during your wedding doesn't mean you have to cut down on the small details. For your grand farewell, you may use biodegradable confetti instead of rice, plants instead of flowers as table décor, and invites printed on recycled paper. Choose an outside site if the weather permits to save energy from lights.
18. Celestial Wedding Theme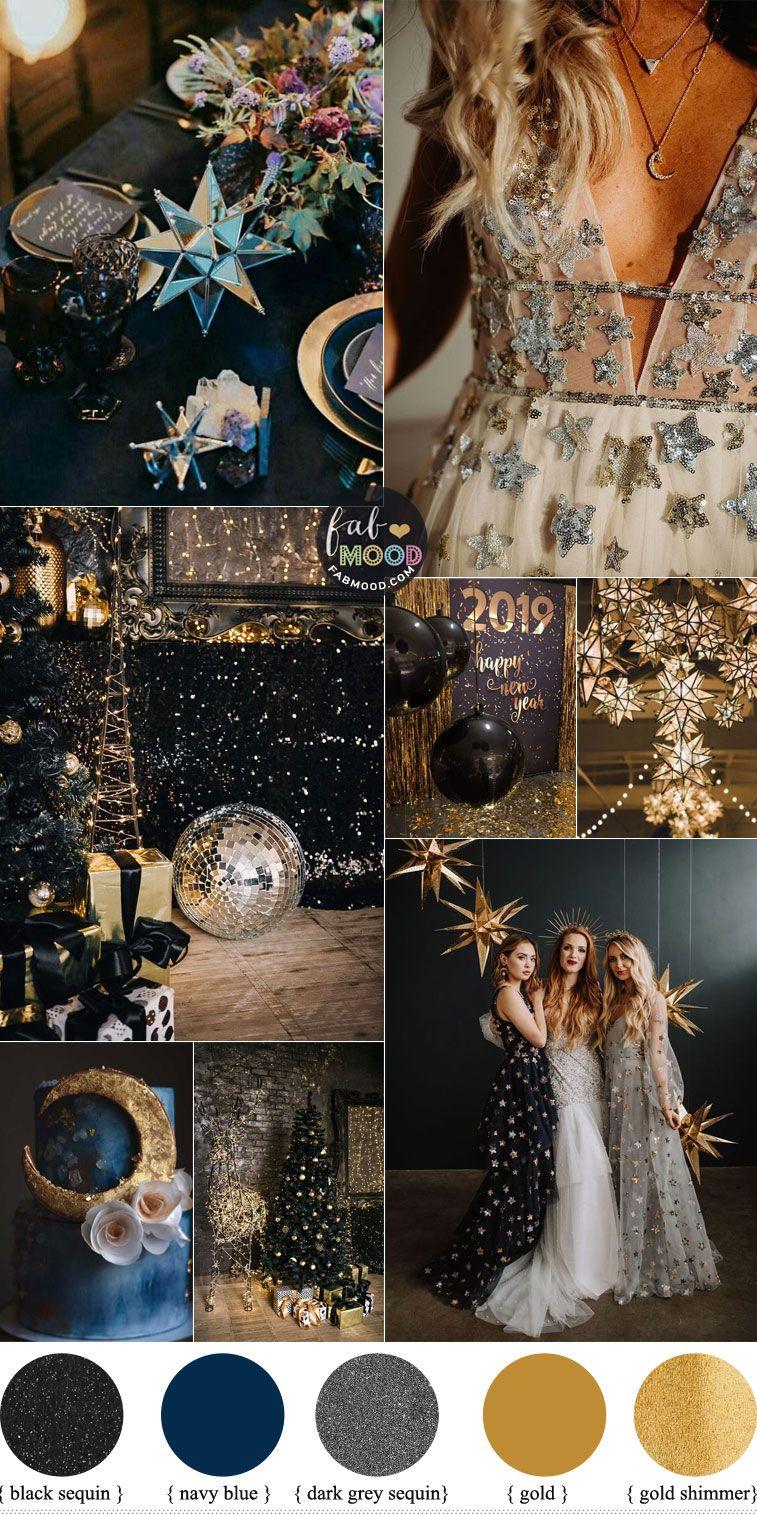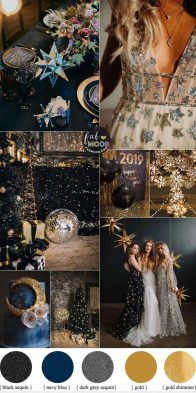 Your love was inscribed in the stars, so have your wedding theme reflect that. Even your outfit has the power to transmit heavenly vibrations. With this theme, the sky's the limit (literally), so get creative with a constellation-inspired guest book, cake, and ceremony backdrop. You don't need a beach wedding to have a lovely tropical-inspired wedding—one couple even had their wedding in New York City with a tropical theme. All you need is a lot of plants (like palm fronds and bright flowers), a relaxed atmosphere, and a distinctive beachy cocktail.
19. Preppy Wedding Theme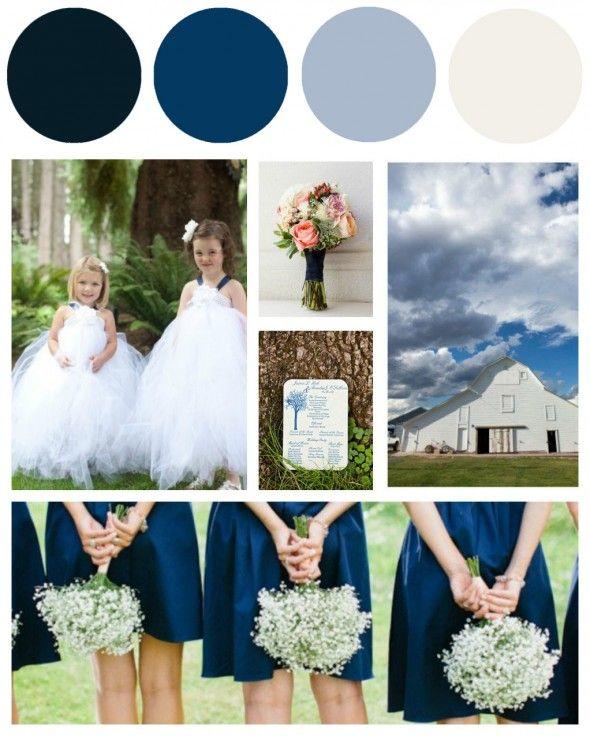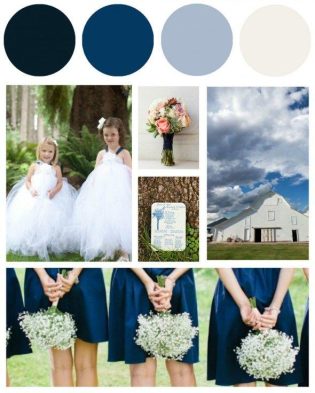 Preppy weddings are defined by bright pinks, greens, and navy blues, which can also be combined with nautical or Southern nuptials. A preppy theme allows you to mix formality with pleasure through strong patterns, elegant bows, exquisite typefaces, and bright flowers. If this concept appeals to you, channel your inner Kate Spade or Lilly Pulitzer (pearl earrings and all). With holiday-inspired elements, you may take your winter wedding to the next level. The possibilities for a Christmas wedding are boundless, from Christmas tree décor and ornament escort cards to warm winter drinks. Wish for a little snow on the big day, have your DJ play "All I Want for Christmas Is You," and hand out candy canes or Santa hats as favours, and you're good to go.
20. Travel Wedding Theme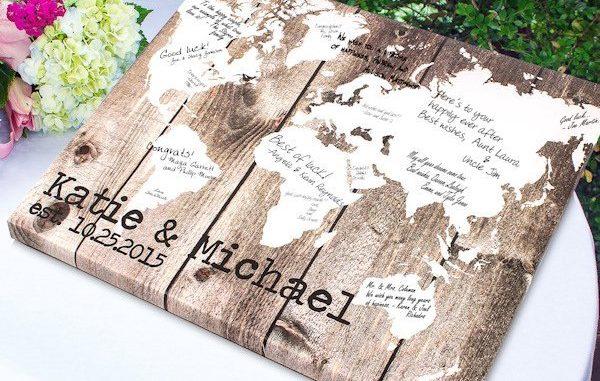 If you're a globetrotting couple or have guests coming from far and wide for your wedding, include a fun travel theme that your guests will enjoy just as much.
21. Shimmer & Bling Wedding Theme


This is the wedding theme you should be planning if you're often captivated by shimmering & sparkly components and bling is your thing. While you may pick distinctive shimmering components for the design, such as crystal strings, glitter or sequin curtains and tablescapes, fairy lights, and so on, choose those gorgeous glittering clothes as well. Metallic-hued outfits with sequin or mirror work or gota patti work, silver or gold calligraphy on invites and stationery, gota-themed bridal seats, and so on, the possibilities are limitless.
22. Bollywood Drama Wedding Theme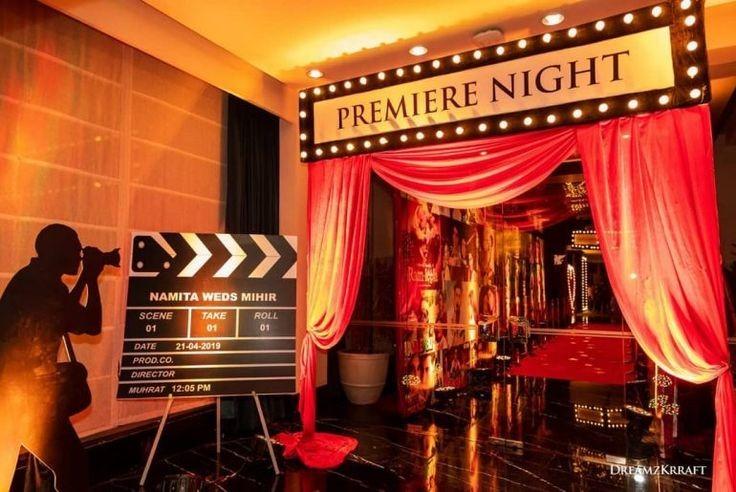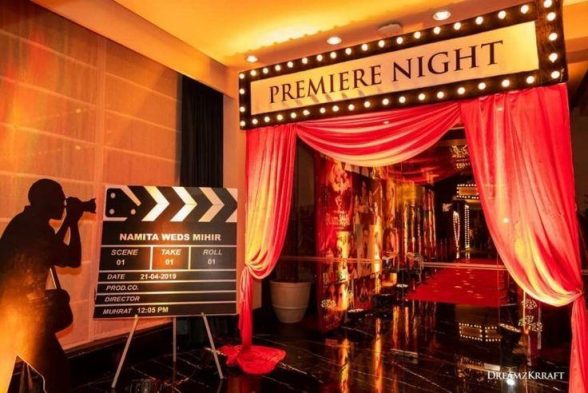 This is, without a doubt, one of the most popular wedding themes. A major Bollywood fan will never miss this theme after watching Bollywood movies and loving the stars. No, this isn't only about the music; it's about adding themed aspects into your decor as well.
23. Harry Potter Wedding Theme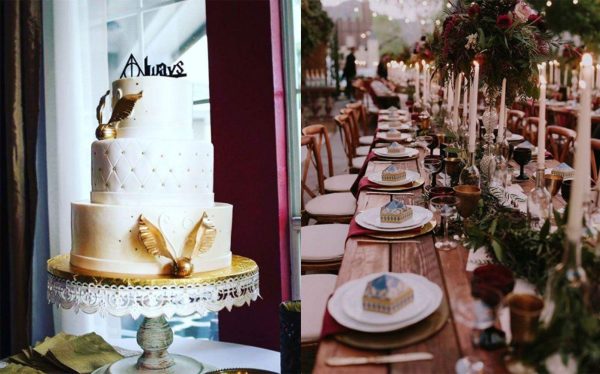 Yes, the books and films have been out for quite some time, but let's face it, Harry Potter is never truly finished, is it? The magic never fades! And if you're a Harry Potter fan, you can't afford to miss out on this hot wedding trend. There's simply so much you can do, from the decor to the amazing fantastic food and drink buffet!
24. A Glamorous Affair Wedding Theme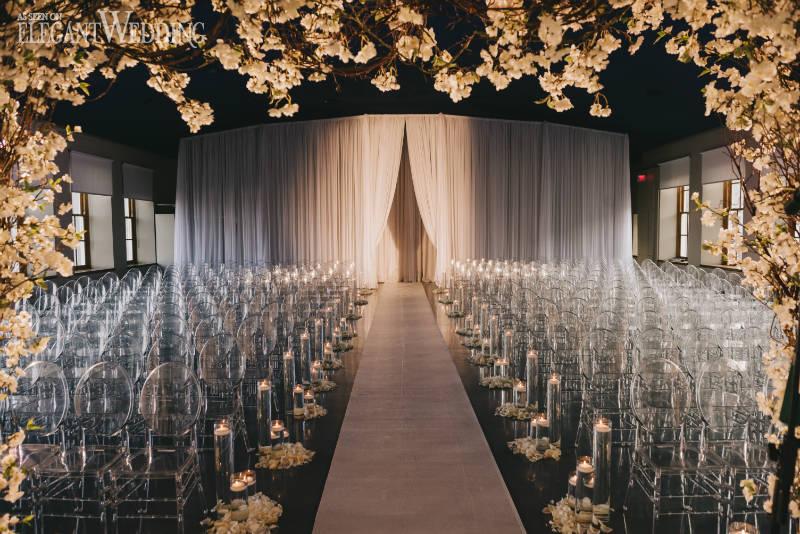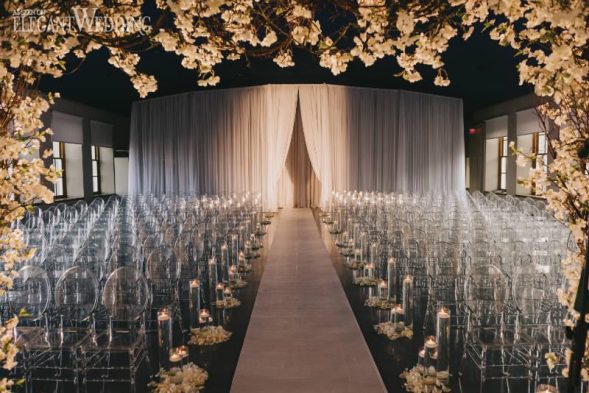 Ceilings draped in flowing curtains and chandeliers, gold embellishments emphasising the space, elegant candelabras and centrepieces giving that edge, and ambient lighting establishing the tone! Well, this certainly describes a glamorous and opulent setting! If this is something that appeals to you, then a beautiful wedding theme is exactly what you need.
25. Rustic Wedding Theme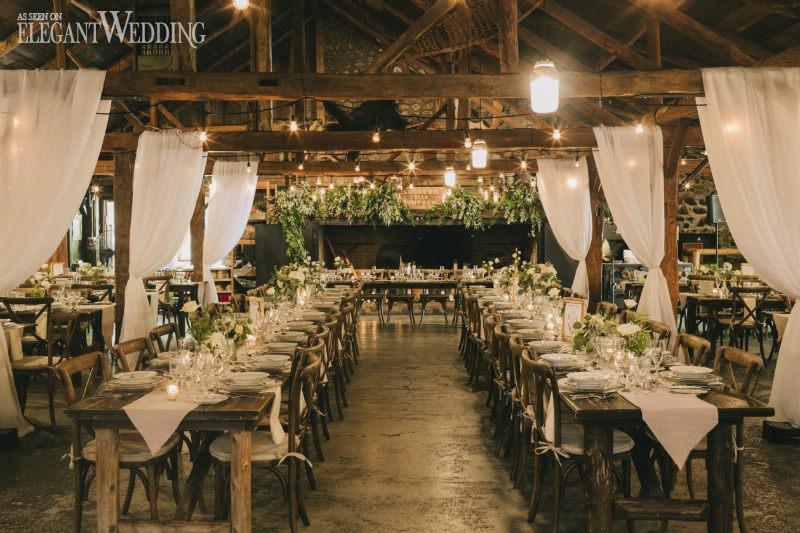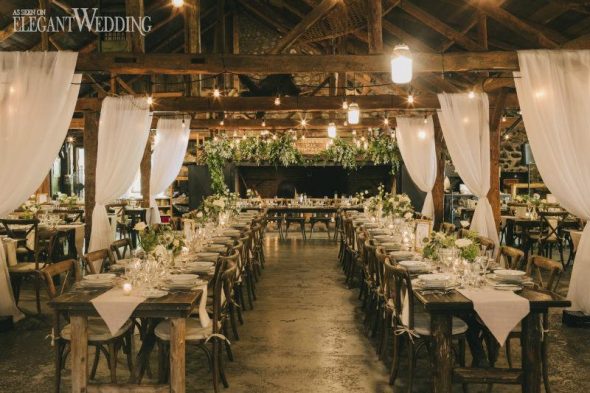 On the other side, a rustic or raw wedding theme focuses on natural and earthy materials and colours. Rustic wedding décor may be created using wooden furniture, twigs and branches, blooms, greenery, lace and jute, and, of course, lovely lighting. Along with a flower-decked naked wedding cake, subtle-hued clothing, and floral invites, go for a flower-decked naked wedding cake, subtle-hued outfits, and floral invitations.
26. Mirror Wedding Theme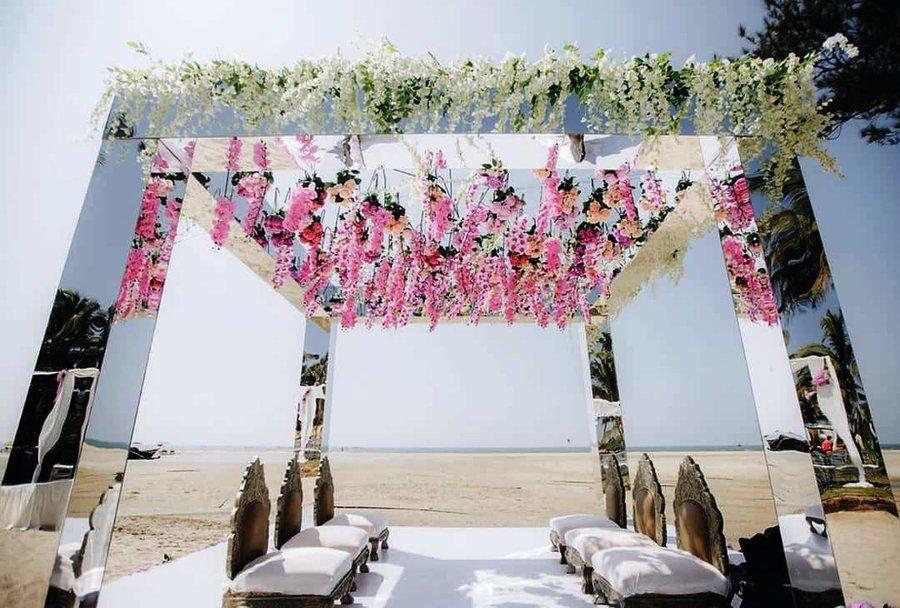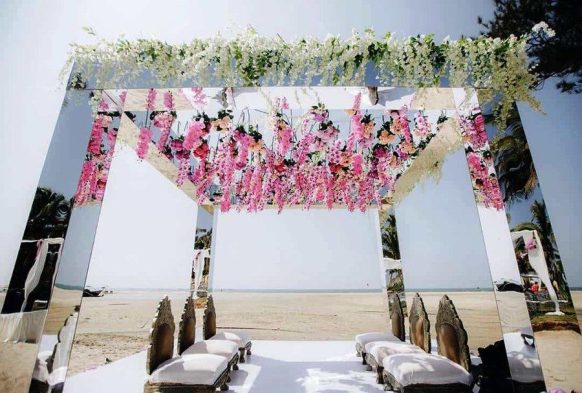 Mirrors are currently one of the most popular wedding themes among couples. Though mirrors have been used in clothing for what seems like an eternity, they have marked the decor area in such a beautiful way. There are several ways to integrate them in your wedding, from mirrored mandaps and backdrops to centrepieces, ceilings, installations and corners, and even wedding photos!
27. Tropical Fiesta Wedding Theme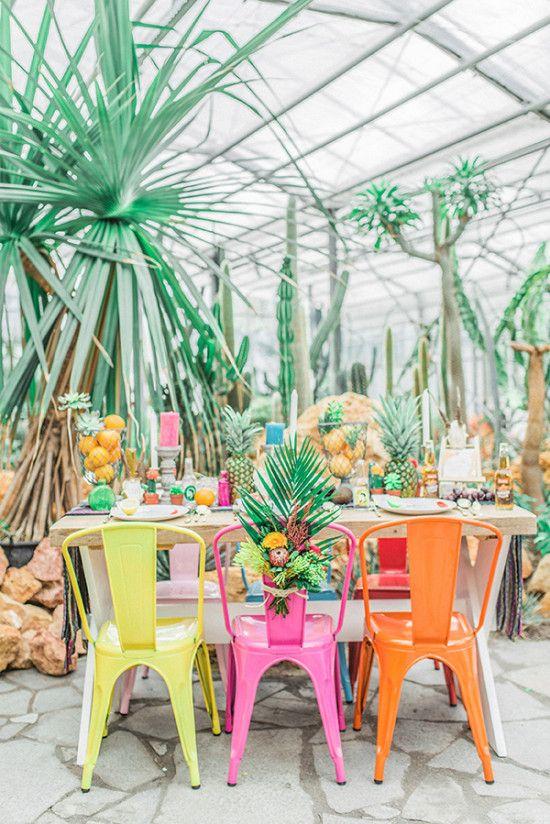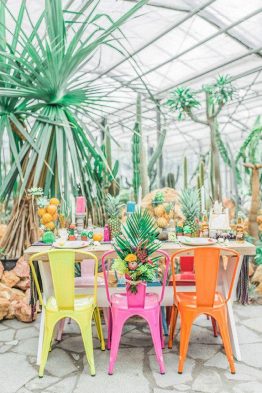 Going tropical for an outdoor ceremony is one of the finest wedding themes ever! While your clothing might be bright and breezy for this theme, there is so more you can do with the decor. Fresh flowers and fruits, lush greens, flamingo related components, tropical prints, a themed bar, and other features, along with fun activities and massages, will ensure that this theme is all about chilling out. Don't forget about the watercolour or flowery wedding invites and stationery, as well as the flower-adorned wedding cake.
28. Go Gold Wedding Theme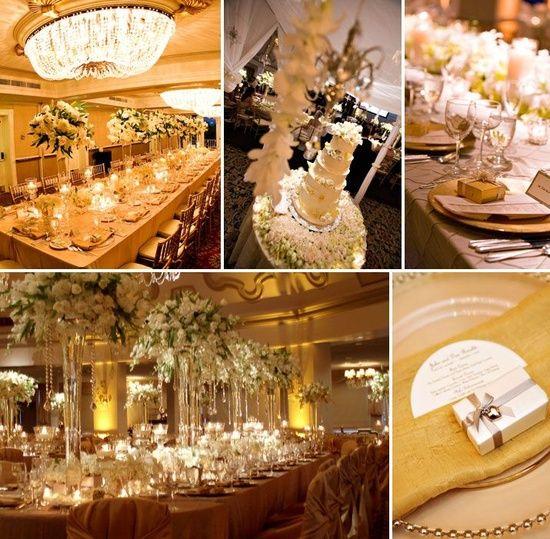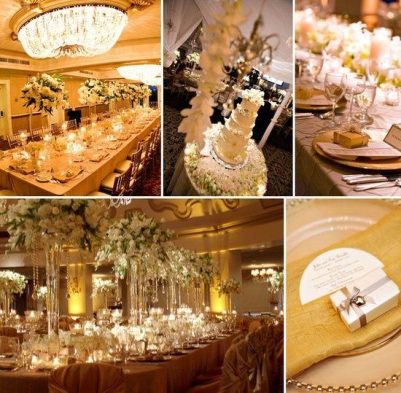 Gold is a stunning colour to use as a wedding motif. Going bright gold over a delicate ivory or beige foundation is guaranteed to be a success, whether it's in the décor, your wedding clothes, your wedding invites, or even your wedding cake!
29. All Floral Wedding Theme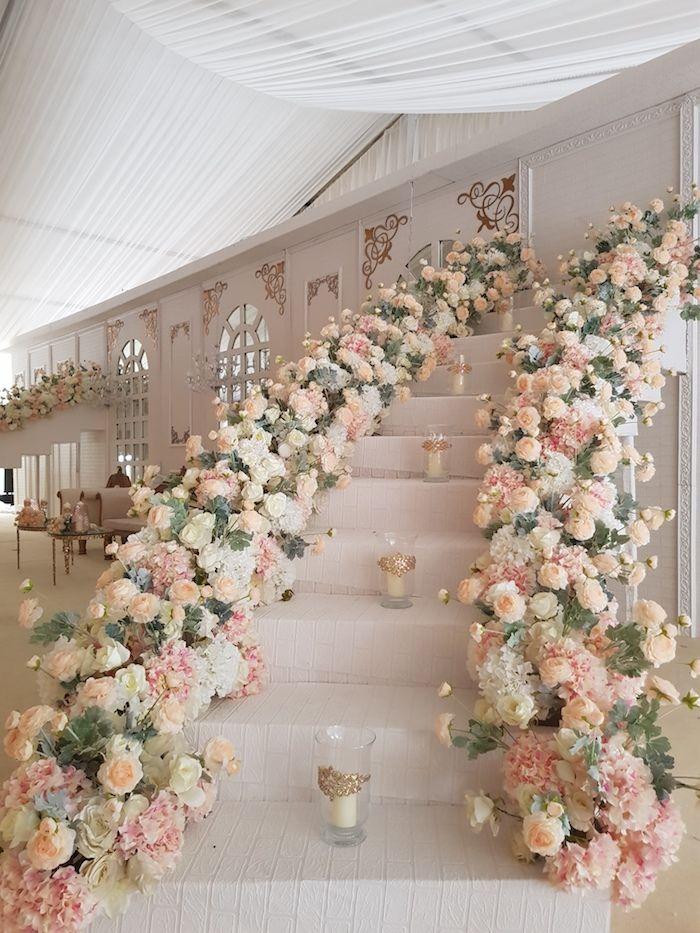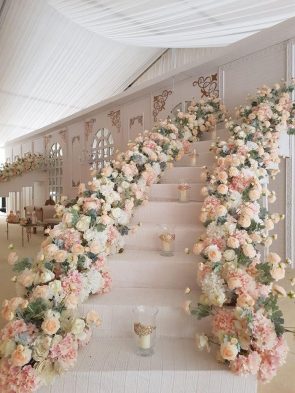 Couples like weddings with a lot of flowers, and we've seen this wedding theme in images that are nothing short of a visual feast for the eyes. Going excessively floral may truly look great if put together intelligently, whether it's the stage or the mandap heavily laden with flowers, corners and centrepieces marking the décor, the wedding cake and invites, or the couple's attire.
30. Minimalism On Point Wedding Theme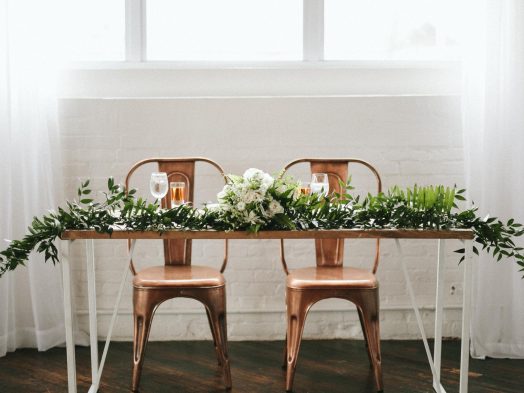 Minimalism is not only a wedding theme, but also a way of life, and we've seen a number of couples choose to keep their wedding celebrations to a bare minimum. A basic wedding theme always enchants everyone, whether it's a simple bamboo mandap with the tiniest of decorations or sporting minimal looks while donning the lightest of garments.
31. Desi Punjabi Vibes Wedding Theme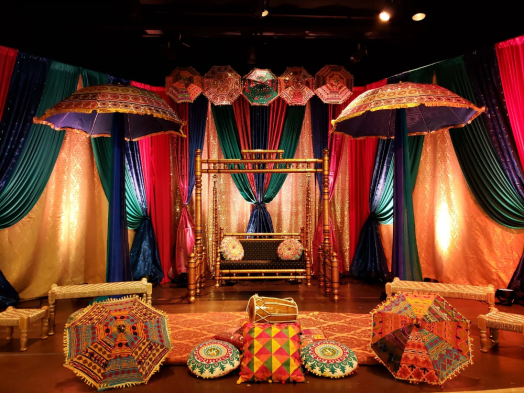 A Punjabi wedding theme should be all about that loud energy in every way, with vibrant colours, funny Punjabi motifs, scrumptious food and alcohol, and energetic music.
32. Industrial Wedding Theme


For couples who want a more modern look, an industrial wedding is a fantastic choice. Clean lines, a graphic colour palette, and a stylish wedding venue work well for modern-themed weddings.
33. Pet-Themed Wedding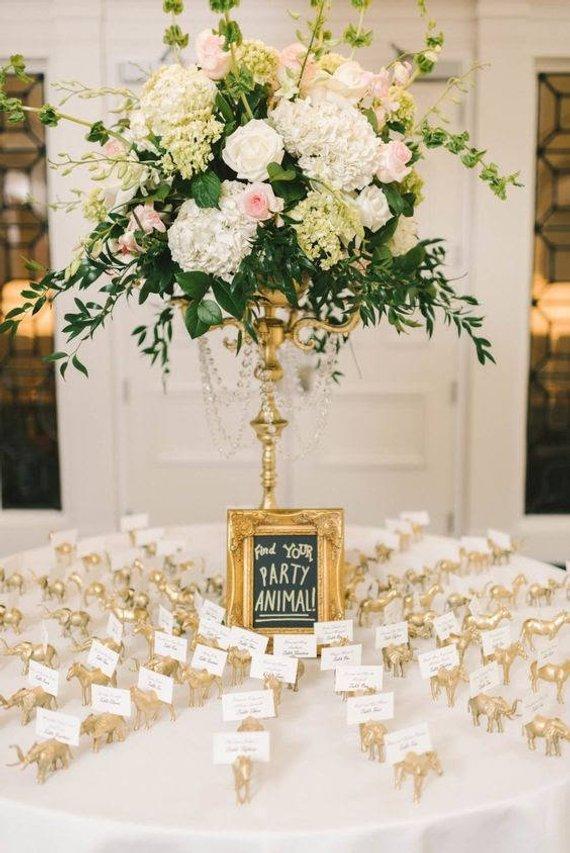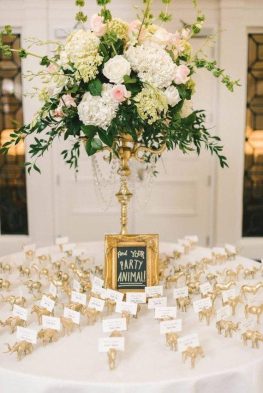 On your wedding day, don't forget to include your dogs! Don't forget to appoint someone to be in care of the pets for the day.
34. Summery Shenanigans Wedding Theme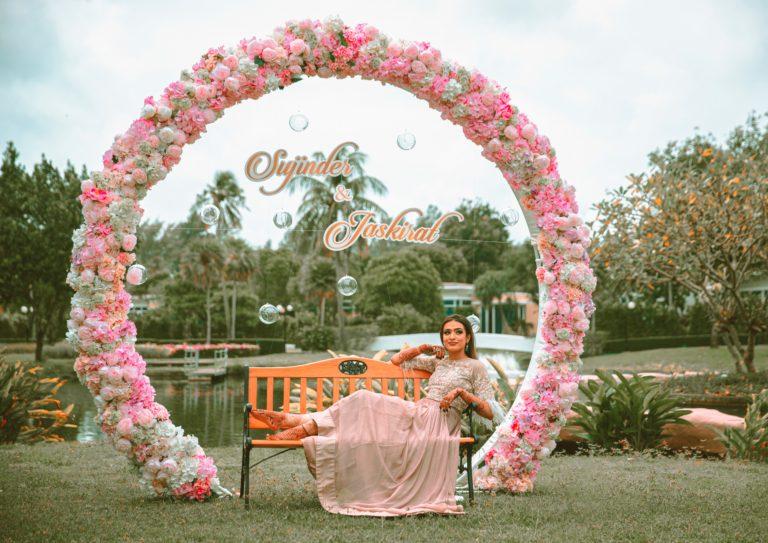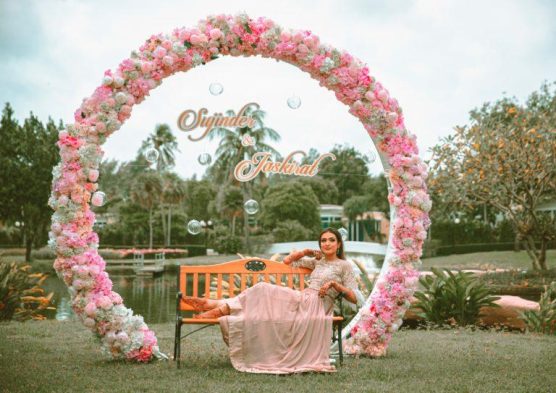 A summer wedding theme is all about conjuring up revitalising, invigorating feelings. Of course, there are many colours to play with, such as yellows, blues, pinks, peaches, lilacs, and white or even brighter ones, but the goal is to create a breezy, comfortable ambience that establishes a lighter and heartier attitude!
35. Go All White Wedding Theme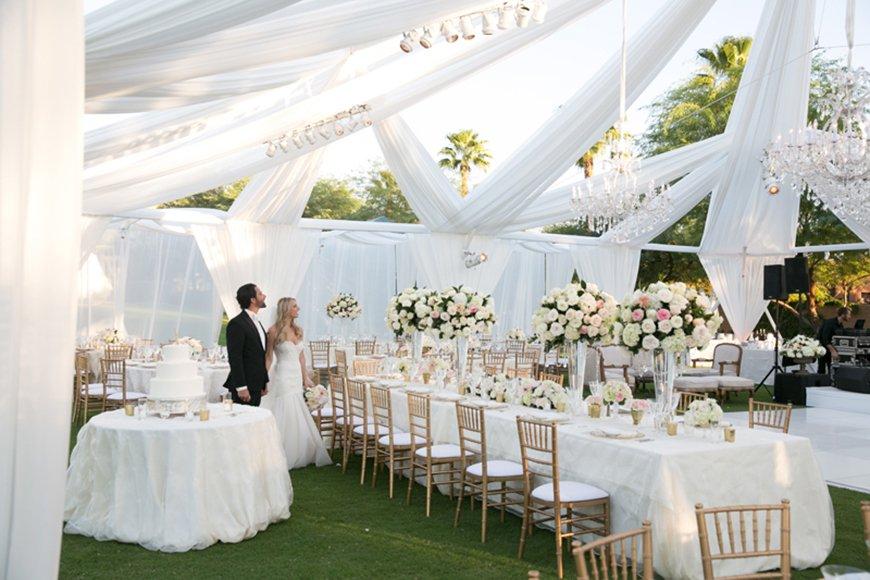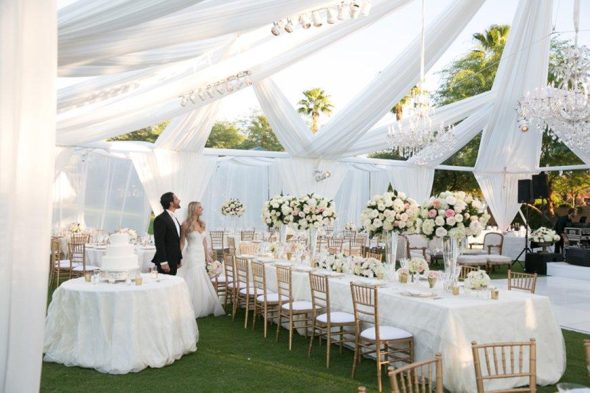 Having your wedding steeped in the peace and serenity of white is a very unusual and quirky wedding theme. You can make the entire event seem perfect, from the decor to your attire. Finish it off with a little splash of beige and gold to make it seem nearly beautiful.
36. Poolside Fun Wedding Theme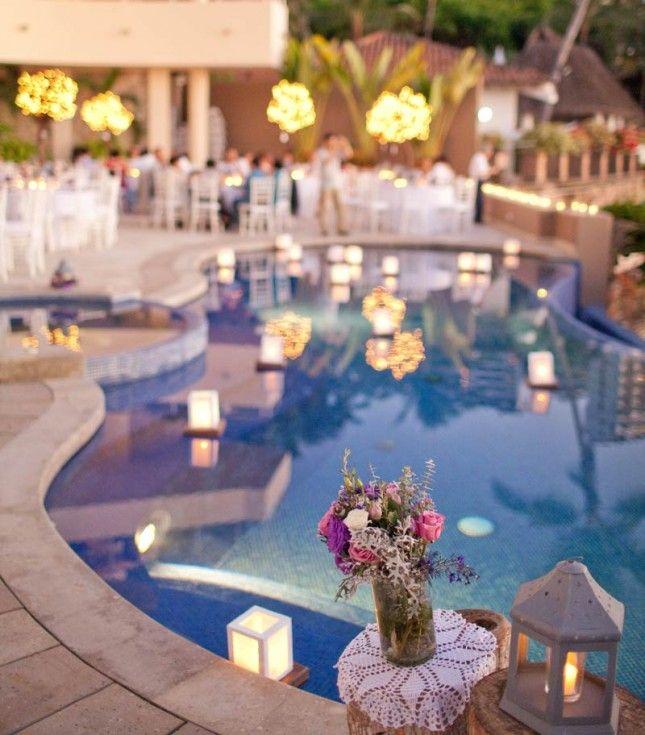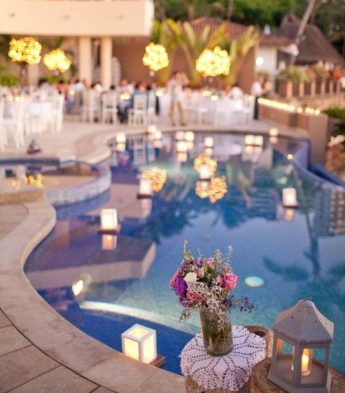 A poolside soiree is as much of a joyful celebration as it is for the decor and matching pair appearance. The possibilities are endless: go all pastel-hued or all colourful and peppy, add fun activities, deck up the pool, or have a floating mandap. Choose eccentric and unique hued clothing for before and after wedding ceremonies to create a fun and distinct look.
37. Greenhouse Charm Wedding Theme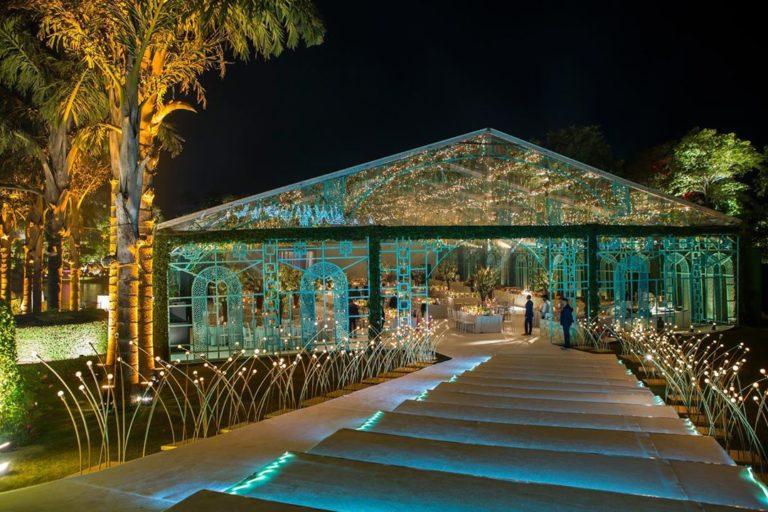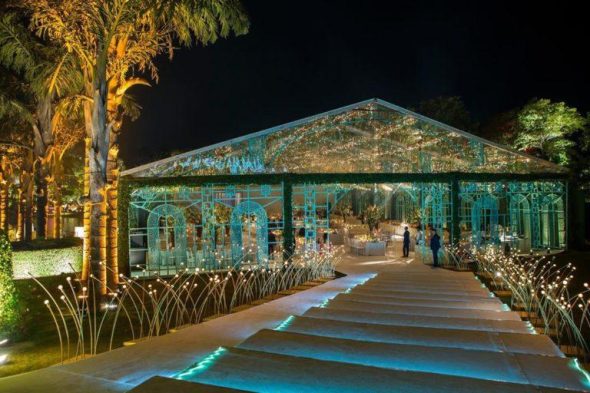 This is perhaps one of the most unusual wedding themes, since it is a beautiful and romantic take on a nature-themed wedding. We're swooning over this beautiful setup, which features lots of lights, greenery, and gorgeous table settings.
38. Light It Up Wedding Theme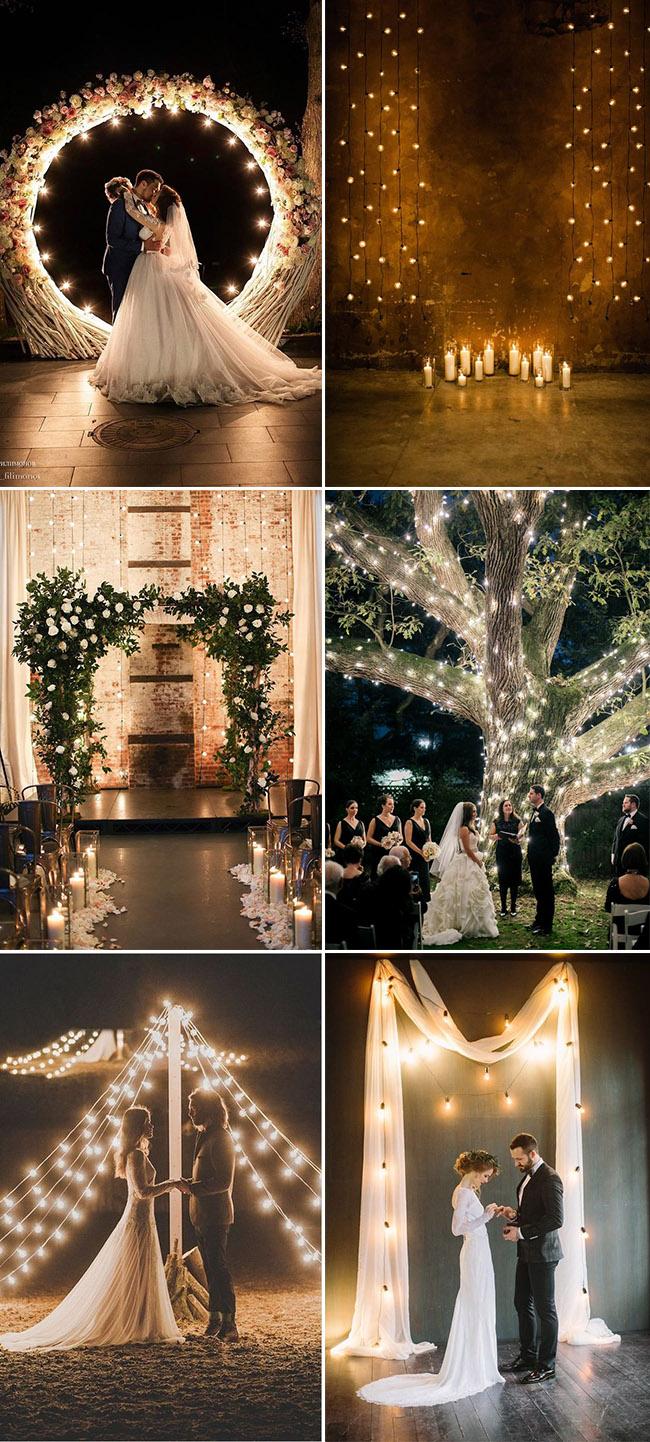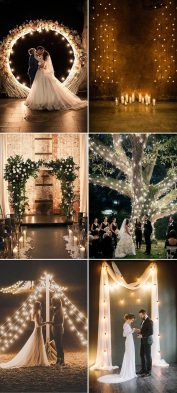 While lights play an essential role in all types of wedding decor, a decor that boasts a plethora of lights that create their own universe is unrivalled. Everything from candles and lanterns to fairy lights, tiny bulbs, and chandeliers may be mixed and matched. However, having a wedding with this theme requires careful preparation since you don't want to blind your guests with badly handled light decor, do you?
39. Pretty Pastels Wedding Theme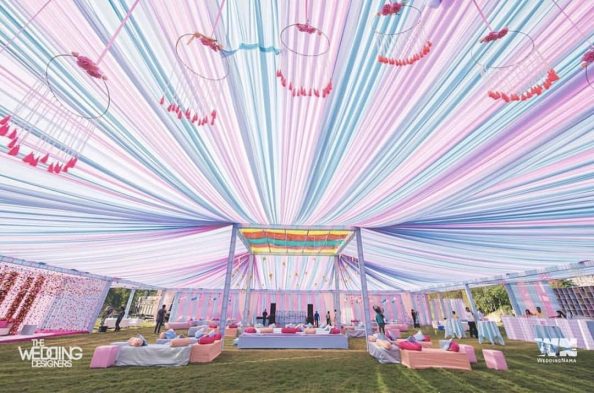 To be honest, the world will never be grateful enough for those lovely pastel colours. It's one of the most popular wedding themes, and the photos are usually stunning! Everything matching in those sorbet tones, from the décor and clothes to every part of your wedding, will be a visual delight.
40. Fine Dine & Classy Wedding Theme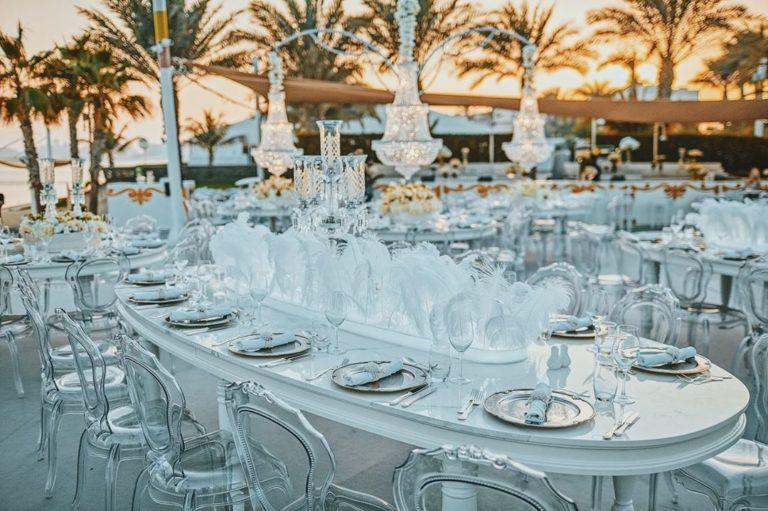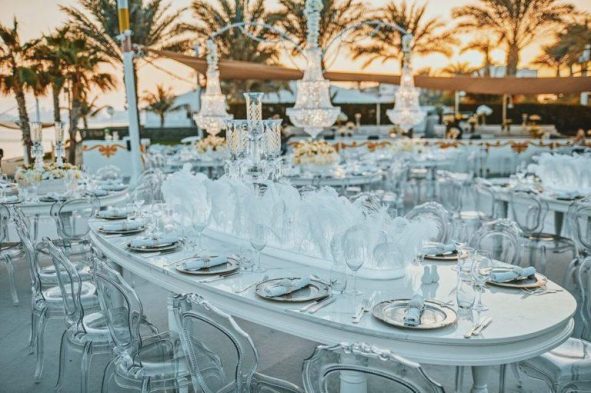 Decorate with beautiful dinnerware, exquisite centrepieces, graceful floral arrangements, and a pleasant warm atmosphere for a rich and classy look. While the husband wears a classic black tux or an ivory sherwani, the brides can choose from a lehenga or a blingy gown combined with diamond jewellery, and voila, they're ready to go!
41. Aura Of Mysticism Wedding Theme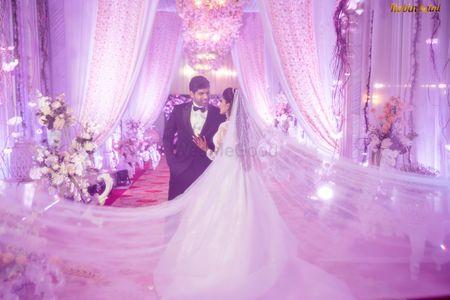 Going all mystical and heavenly with your wedding theme can transport you to the realms of divinity and sacred rituals. This top fashionable wedding theme is all about décor that calms people's hearts and couple looks that steal their breath away.
42. Traditional Gala Wedding Theme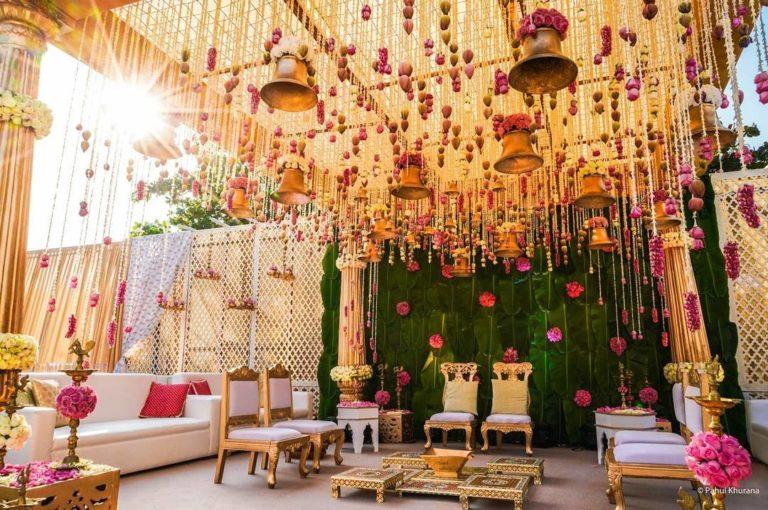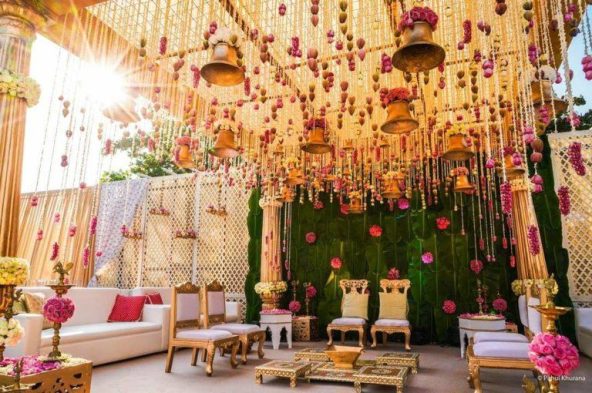 Traditional décor using roses, tuberoses, marigolds, and lotuses is classic and timeless. Choose a traditional red wedding lehenga with an ivory or gold sherwani for your ensemble. It's a timeless wedding motif with its own allure.
43. Flora & Fauna Wedding Theme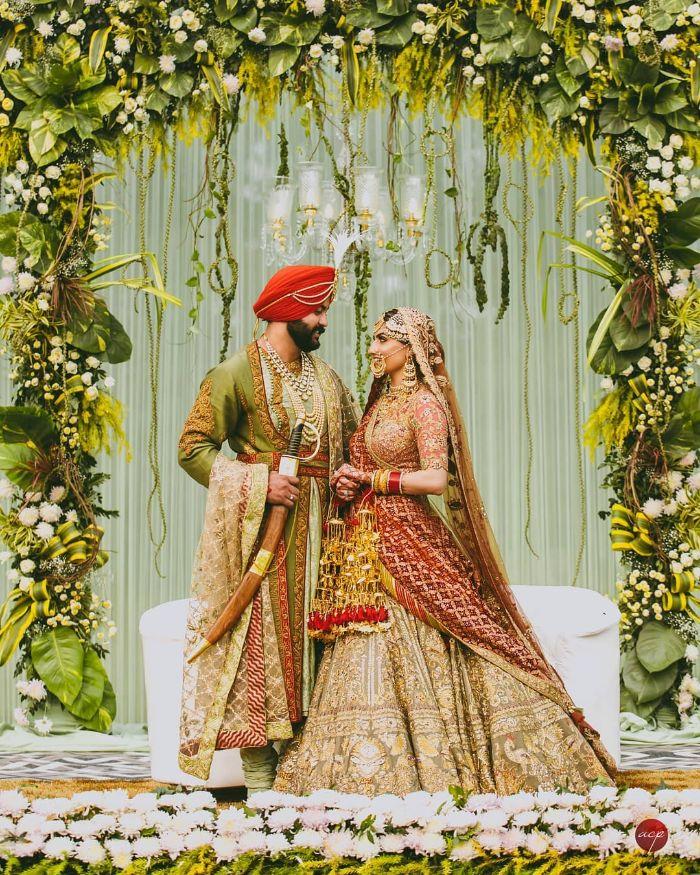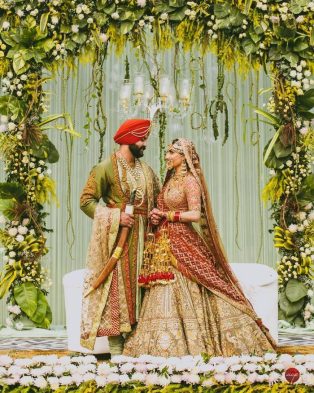 This theme is all about lush flowers and animals, making it ideal for animal or nature enthusiasts. There are a plethora of ways to incorporate them into your decor, whether it's through eccentric installations, elaborate motifs in clothing and accessories, or integrating them into cakes or mehndi designs.
44. Disneyland Wedding Theme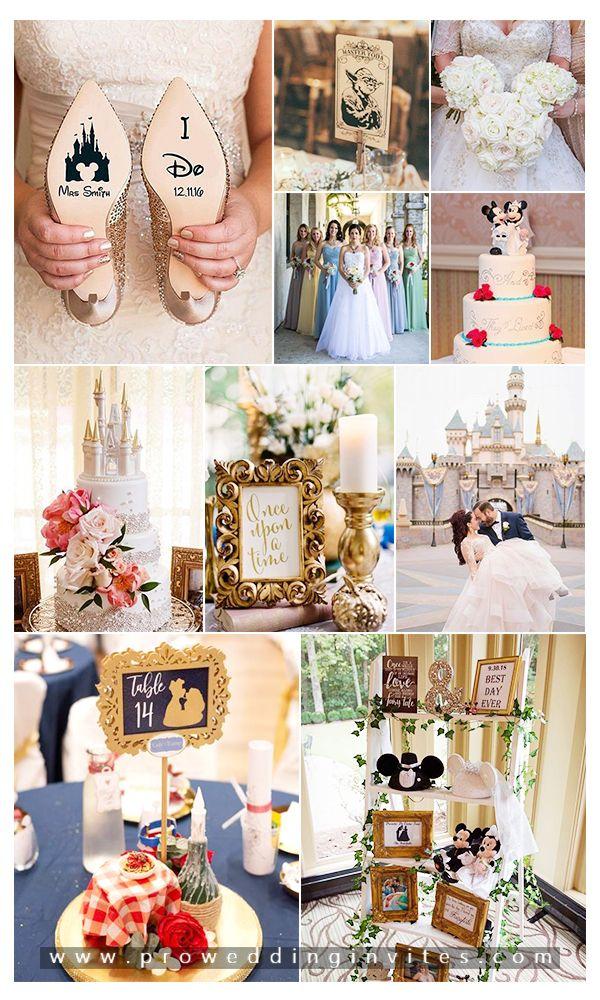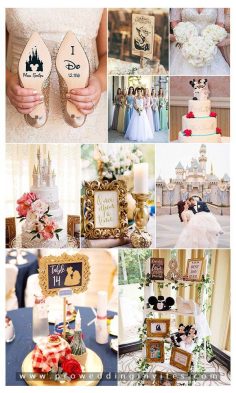 Let's face it, all those Disney characters and fairytale stories have a particular place in our hearts for all of us (especially those of us who grew up in the 1990s). What better way to commemorate the day you've been looking forward to than in Disney style? While Indian weddings have already been held at Disneyland, creating a Disney world for your own wedding is also conceivable. If you go with a Disney theme, be sure to wear a princess gown for one of your ceremonies so you may live your own fantasy.
45. Mughal Elegance Wedding Theme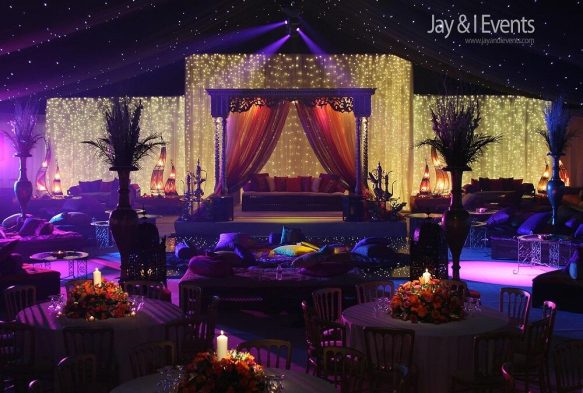 A Mughal wedding theme is the one that appears extremely gorgeous and luxurious, since it is designed with customised regal feelings. Mughal decor would feature mughal designs on drapes and upholstery, dome-shaped buildings, minarets, and cupolas, and Mughal era vases, candelabras, votives, and flowers, among other things.
46. Game Of Thrones Wedding Theme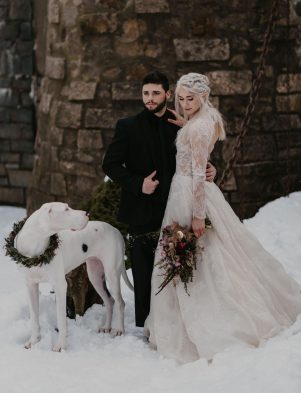 If you're a Game of Thrones fan, a wedding or at the very least a ceremony based around the show is a necessity! And trust us when we tell that this is one of the most popular wedding themes out there. In fact, don't just stick to adding Game of Thrones motifs into your design; personalise your drink menu and maintain a dress code that reflects the show.
47. Vibrant & Colorful Wedding Theme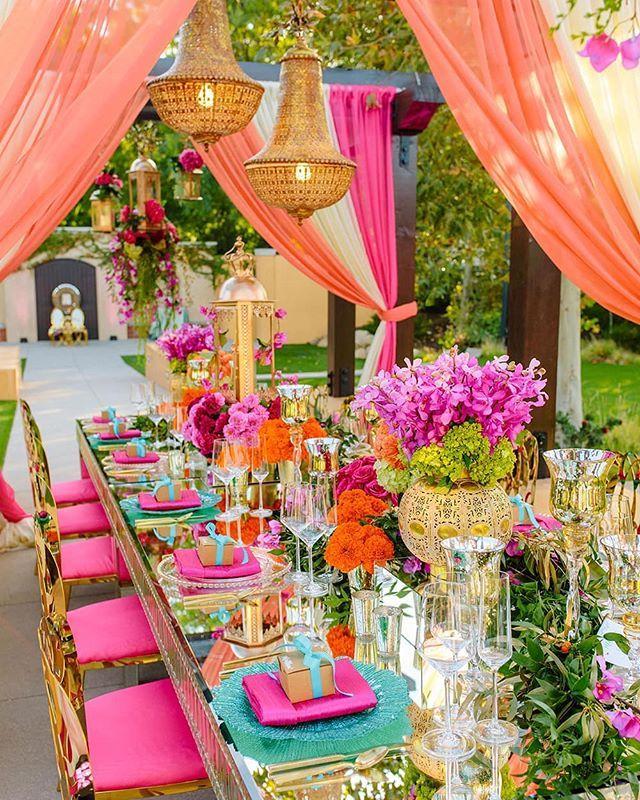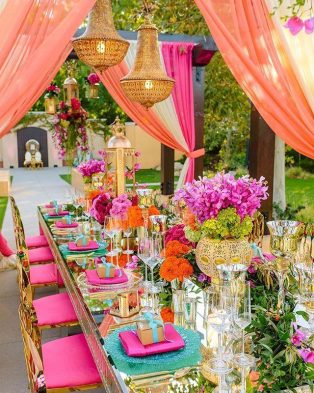 You can't go wrong with cheerful and lively colours if you're all about brighter hues and a more enthusiastic personality. The colour pallet is vast, whether it's pink, red, orange, purple, green, yellow, or blue. While you're getting your décor done in these colours, you may dress in multi-colored clothes or use colour contrast to your advantage.
48. Eco-Friendly Wedding Theme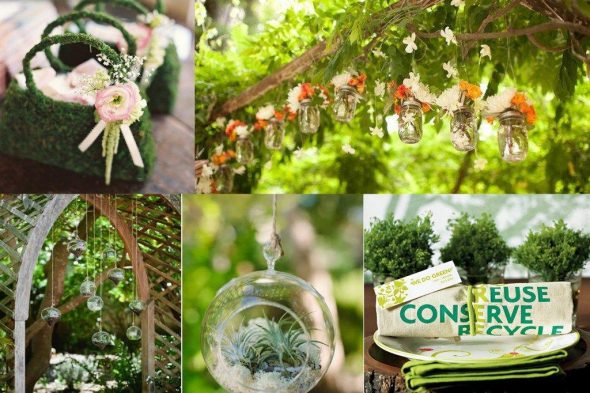 Going green has been a fad in recent years, and for good reason! Going waste-free or minimally wasteful, DIYing components, or using recycled décor items is simply mind-blowing. Every part of your wedding, from the invites to the favours to the decor to the sagan ka lifafa, may be environmentally friendly!
49. Palace Wedding Theme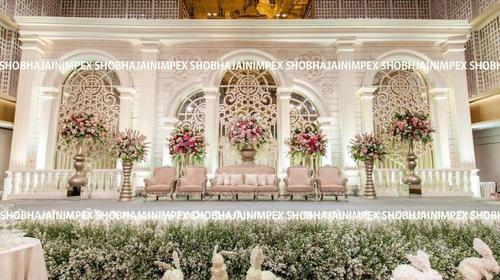 For many people, being married in a castle is a dream come true, and it makes for one wild royal wedding theme! Decorating such opulent houses with beautiful sky and picturesque surroundings is a romantic way to tie the knot.
50. Cherry Blossom Wedding Theme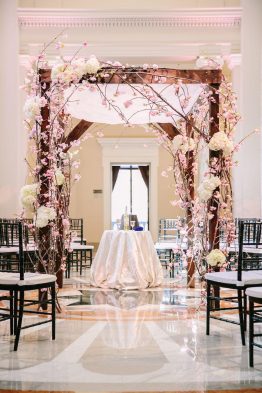 We just had to add it because it's one of the most popular wedding themes right now. While you may drown yourself in lovely sorbet colours and a smidgeon of glitter, isn't it tempting to have your decor breathe in the scent of pretty cherry blossoms? A cherry blossom wedding cake, on the other hand, does not sound awful!
51. Circus / Carnival Wedding Theme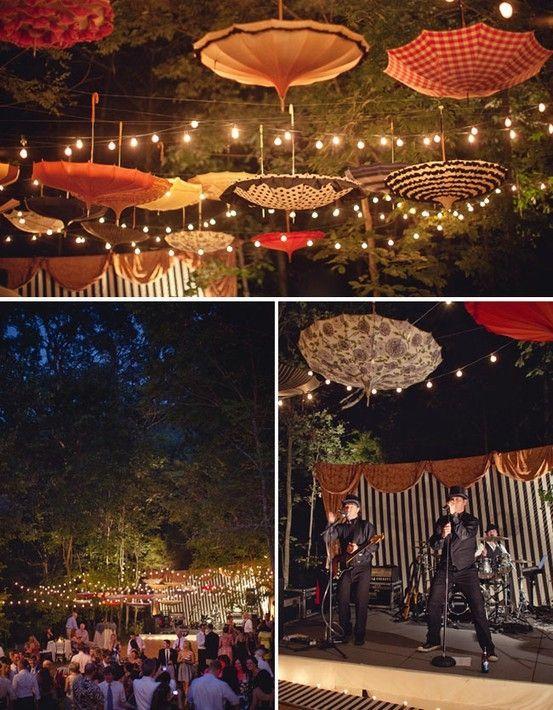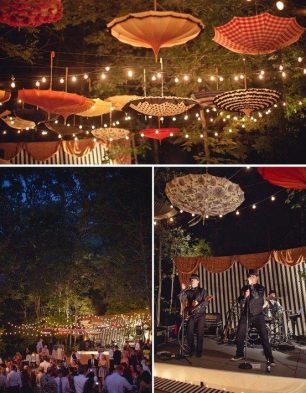 A circus or carnival themed wedding is the way to go if you want your event to be one wild exciting celebration that all your guests will remember for a lifetime. While there's a lot you can do with the decor, you can also play around with your appearance and go all eclectic and edgy with your clothing.
52. DIY It Wedding Theme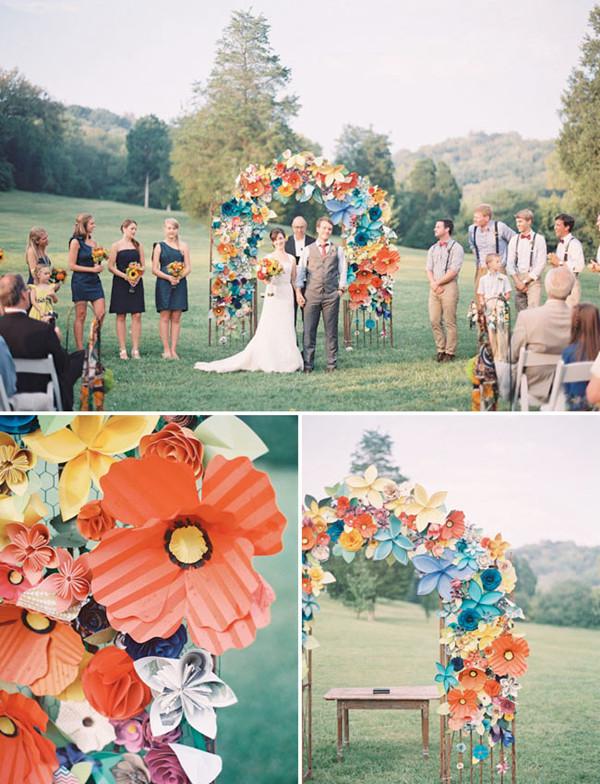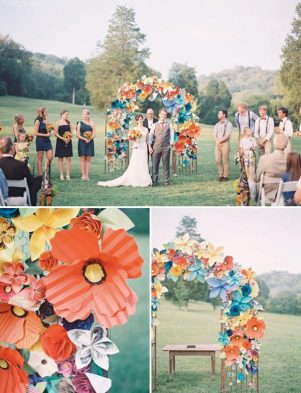 DIY-ing your own wedding with your family and friends is an entirely new sort of fun, and it's perfect for your home ceremonies with intimate vibes. Of course, it takes time and requires a lot of sourcing, but it will undoubtedly make your wedding more memorable for you. There are just too many possibilities for setting up your decor, from painted trunks, kettles, and tyres to flowing garlands, edgy pieces, backgrounds, and origami.
53. All About Grandeur Wedding Theme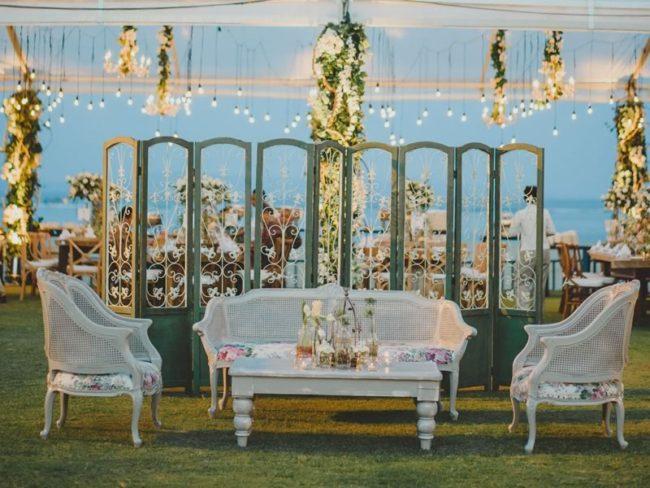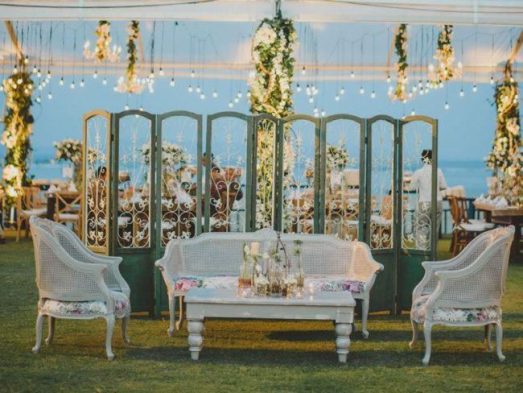 Everything about this theme screams luxury and extravagance, from a large and expansive location with a colossal mandap or stage and lavish decorations to pricey wedding invites, a plethora of favours, and a couple in exuberant poses. If you're lucky with your finances and want a big huge Indian wedding, make it a gala!
54. Beachside Wedding Theme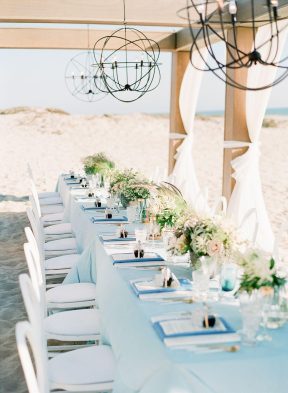 A seaside ceremony is just as enjoyable and magical as one held by a pool, but it is far more tranquil, with wide sky and a strange marine backdrop. The décor might be pastel, bright, or a combination of both. The clothes may be as calm and understated as they are colourful and obnoxious; it all depends on how you see it.
55. Dark-Hued Charm Wedding Theme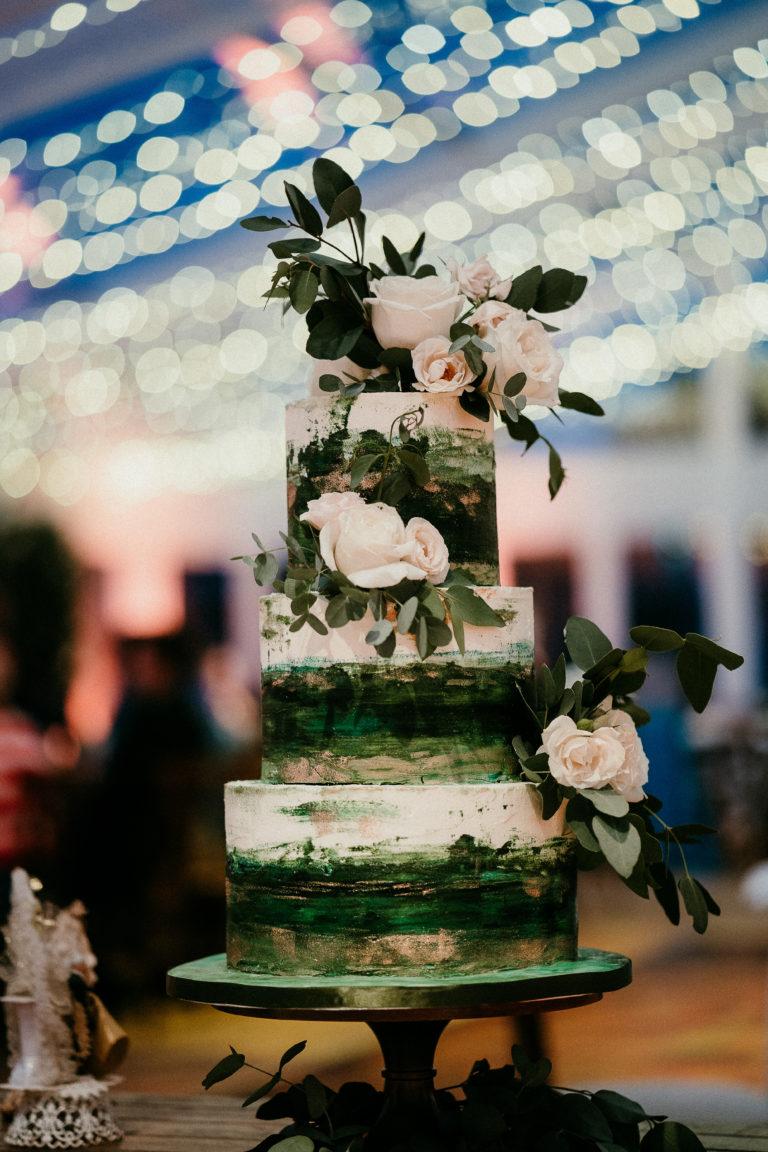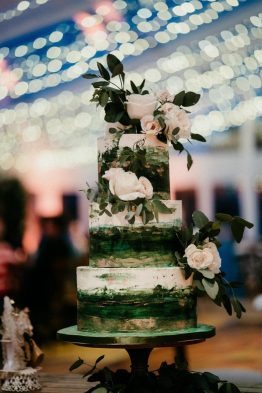 A wedding theme based on dark colours such as reds or maroon, blues, greens, or even black combined with gold is an edgy wedding theme.
56. Formal Event Wedding Theme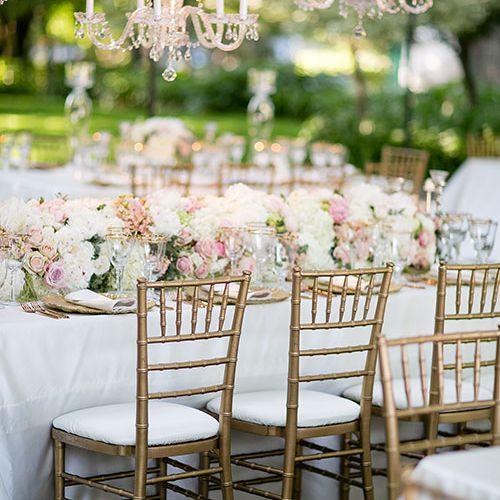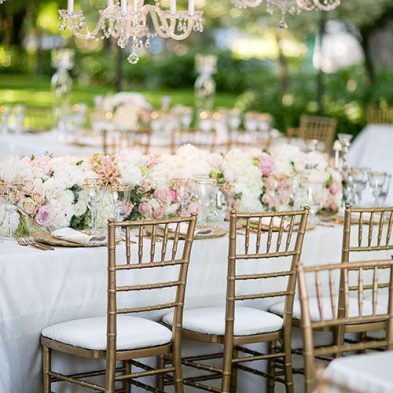 The formal wedding style is all about going minimal and infusing lots of whites, lush greens, classy table settings, and of course, candles! Resonating mostly with a Christian ceremony or a cross cultural wedding, the formal wedding style is all about going minimal and infusing lots of whites, lush greens, classy table settings, and of course, candles!
57. Quirk It Up Wedding Theme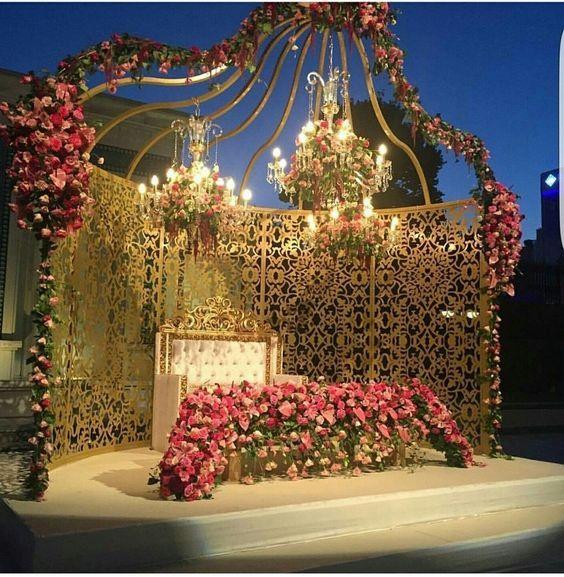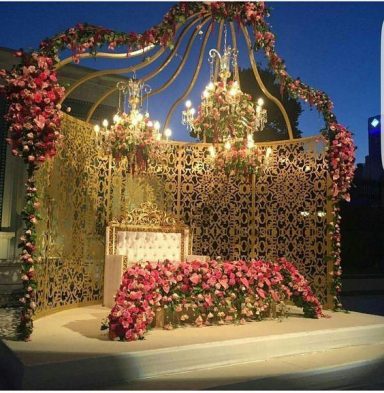 Wear edgy and wacky clothing, use edgy elements decor, and make your wedding a little more "out of the box."
58. Fall Wedding Theme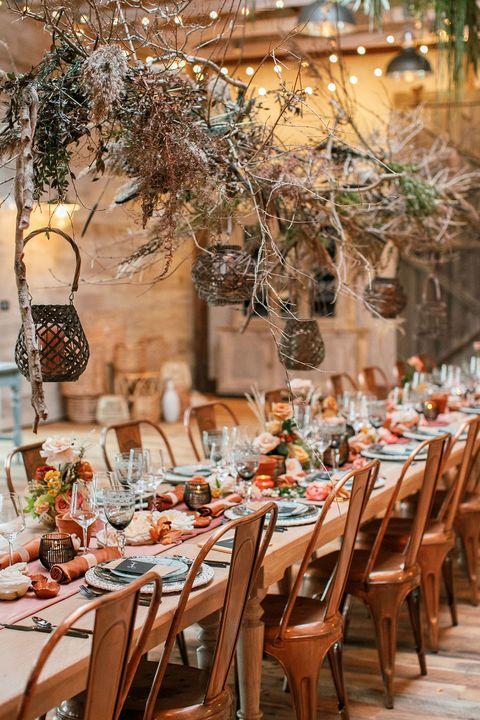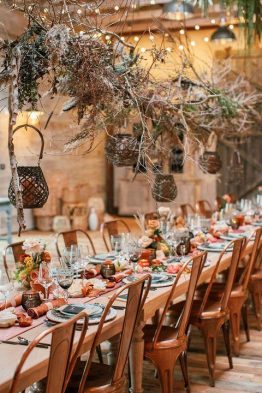 A fall wedding theme is one of the most distinctive, with earthy colours combined with oranges, yellows, red, and dark tones. How you should arrange such a theme is to combine it all with some raw components and lighting and pick wedding styles that completely compliment those colours.
59. Led Themed Wedding Theme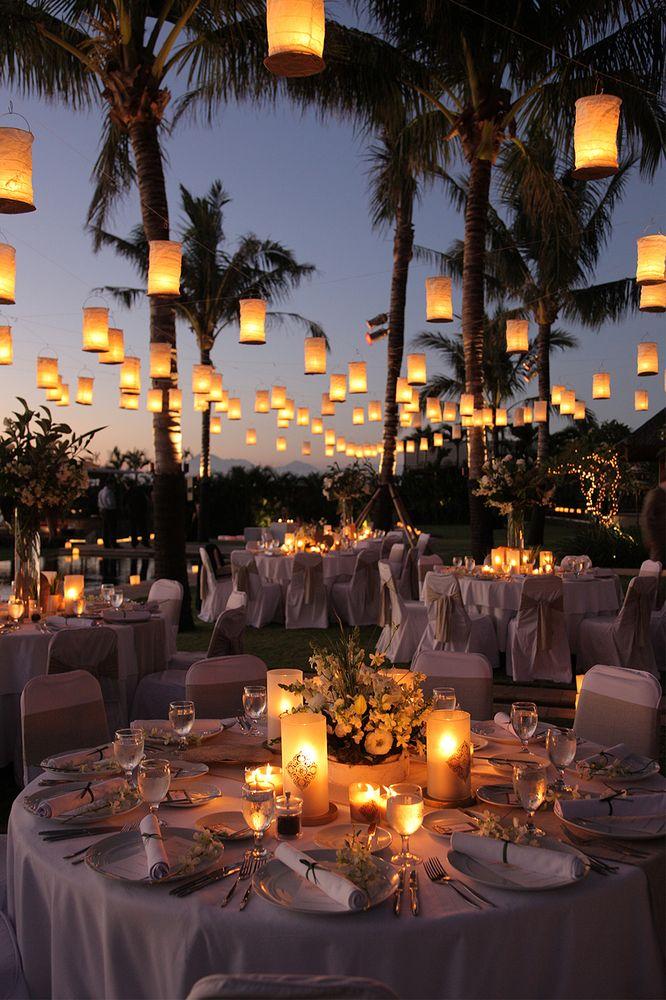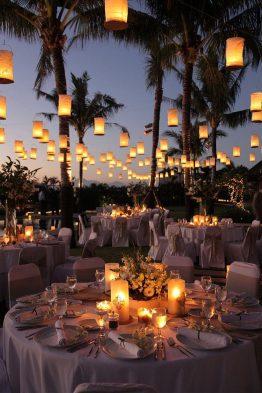 We are grateful for the technological developments that have allowed us to enter the wedding business. Creating these components with LED gives a distinct touch to your wedding that will surely make your guests go "wow!" from the lighted up entrances to the giant monograms to the stage backdrops.
60. Pumpkin Patch Wedding Theme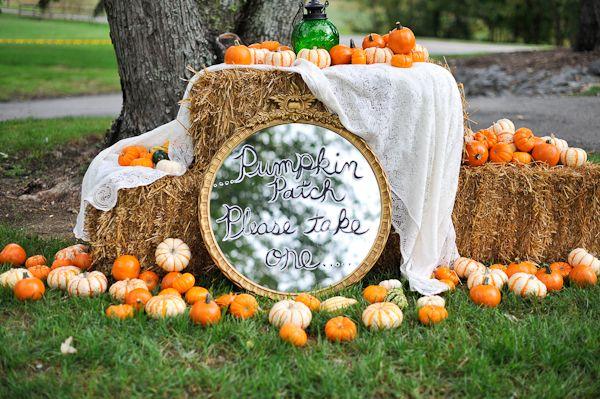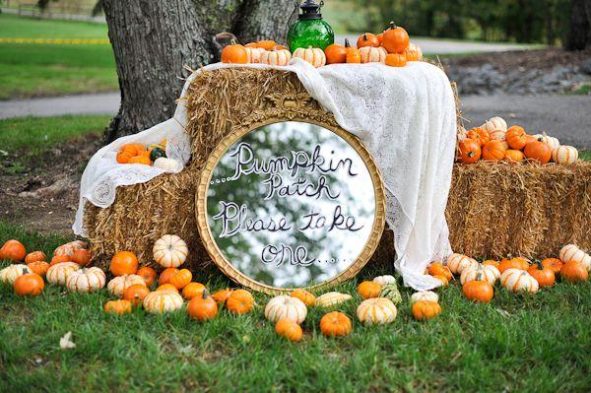 Think 'October harvest' with a focus on vivid, natural hues for late-fall wedding themes. Against the vibrant oranges of pumpkins, stone, wood, metal, and green hues all look fantastic. Decor pieces like barrels, rope lighting, and hay bale seating should all be inspired by the rustic wedding theme.
61. Farm-Fresh Celebration Wedding Theme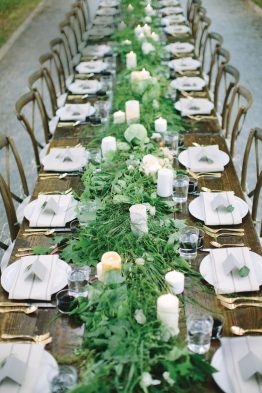 Summer wedding motif options include the farm and other outdoor settings. Fresh air creates a fantastic event atmosphere and is ideal for live music. This laid-back setting is excellent for couples that appreciate nature and enjoy a laid-back attitude.
62. Moroccan Wedding Theme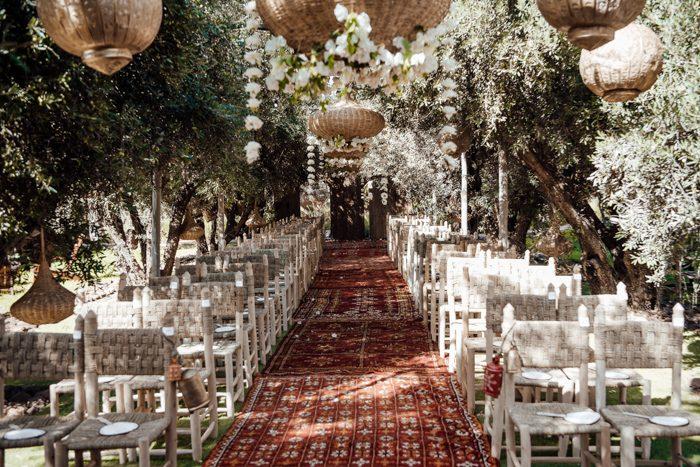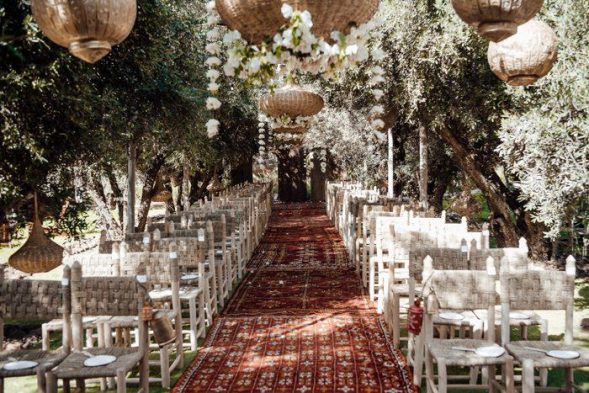 Couples planning an extravagant and vibrant celebration are swooning over the Moroccan theme. Rich, vibrant colours, ornate lanterns, flowing fabrics, and wealth define this wedding theme. If you like the concept but find it a little too much, minimalist variations of this theme are now quite popular.
63. Sunflowers Wedding Theme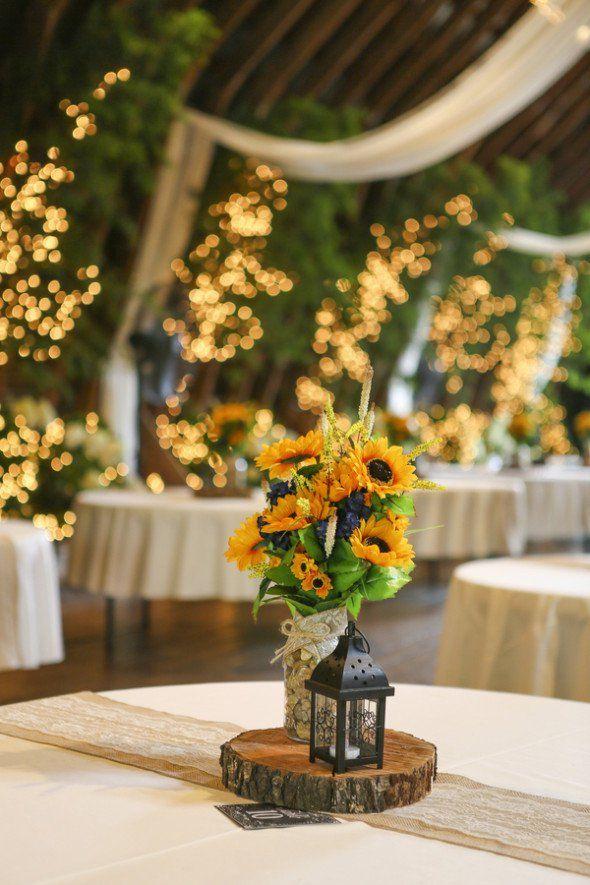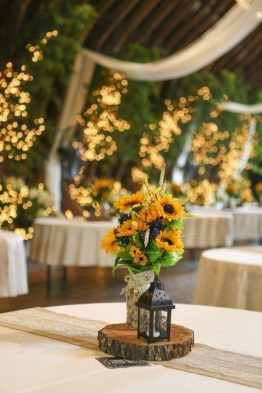 Simple wedding themes provide you a lot of leeway for creativity and spontaneity. For your palette, choose 8 colours. Combine satin, velvet, and lace for a unique look. Play a mix of rock, pop, and country music. What binds everything together? Sunflowers, for example, were strewn over the place. This famous summer blossom instantly offers you joy and is the perfect emblem for your special day.
64. Nautical Wedding Theme
The nautical wedding theme has been popular for a long time and is unlikely to fade away anytime soon. The water has long been a romantic idea, promising fresh experiences and discoveries. These are wonderful wedding thoughts.
65. Ice Blue Wedding Theme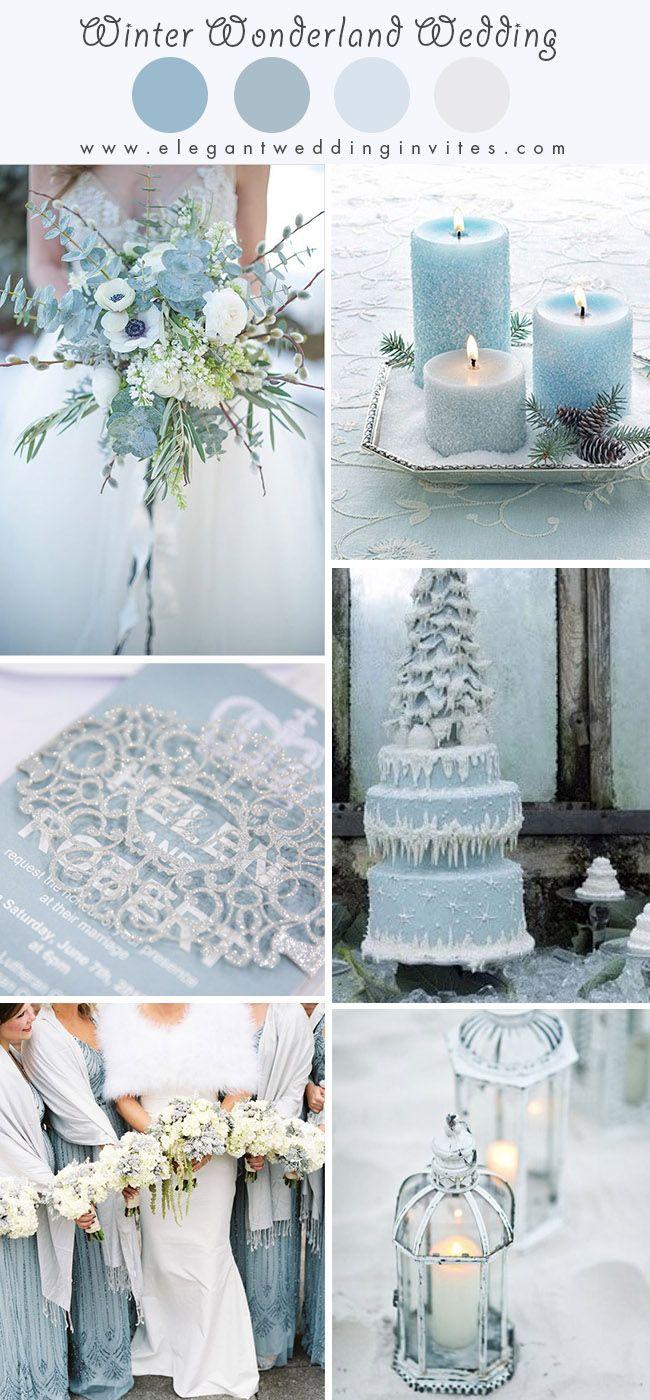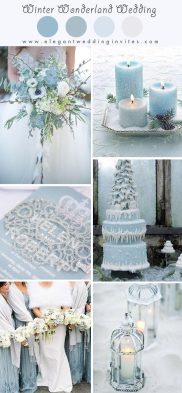 A 'winter wonderland' approach is perfect for ice blue wedding themes. Frozen, the northern lights, and (if you're feeling really merry) Christmas décor are all good choices. The season has a fresh and purifying quality to it, which makes it ideal for weddings.
66. Winter Wonderland Wedding Theme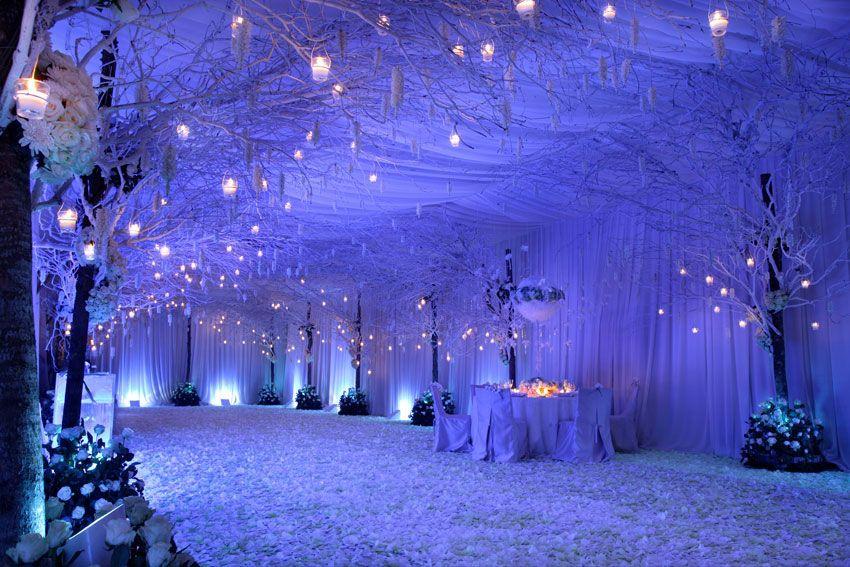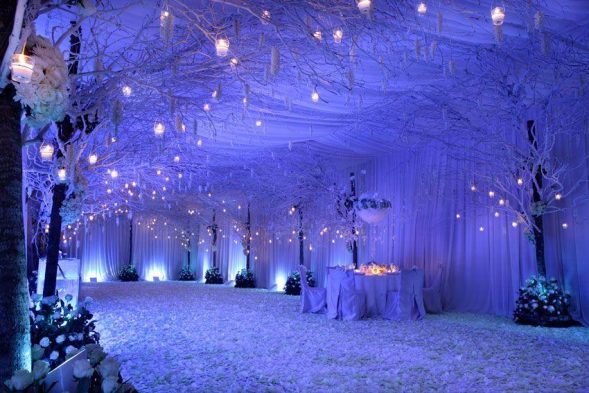 For this ultimate adorable wedding theme, cover the ground with artificial snow, cover the ceilings with fake Northern Lights, and surround yourself with blue-lit midnight trees. When your guests arrive at your location, they will feel as though they have just walked into Narnia via the wardrobe. If you like the photographs, you should see them (at your wedding) in person!
67. Candyland Christmas Wedding Theme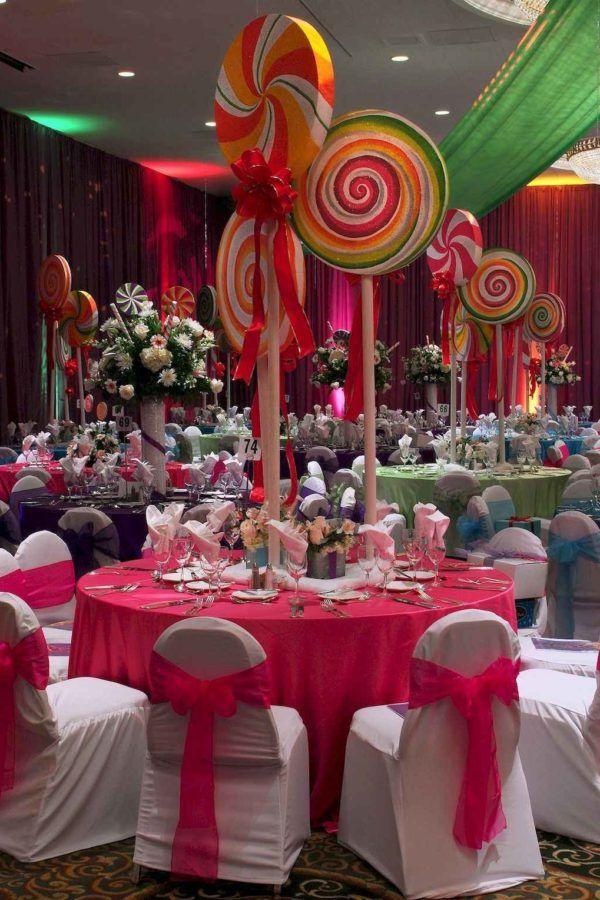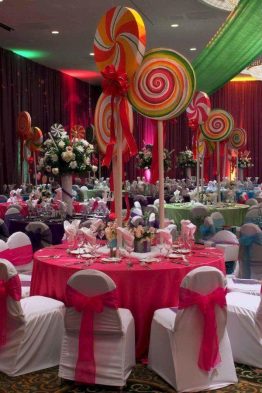 This is, without a doubt, the most entertaining wedding theme. Decorate your hall as if it were for Christmas. BUT, make it romantic by exaggerating everything! Every direction you look, you'll see pine trees, holly, candy canes, and reds and greens. Oh, and don't forget a sprig of mistletoe strewn across the bride and groom's table!
68. Closer To Nature Wedding Theme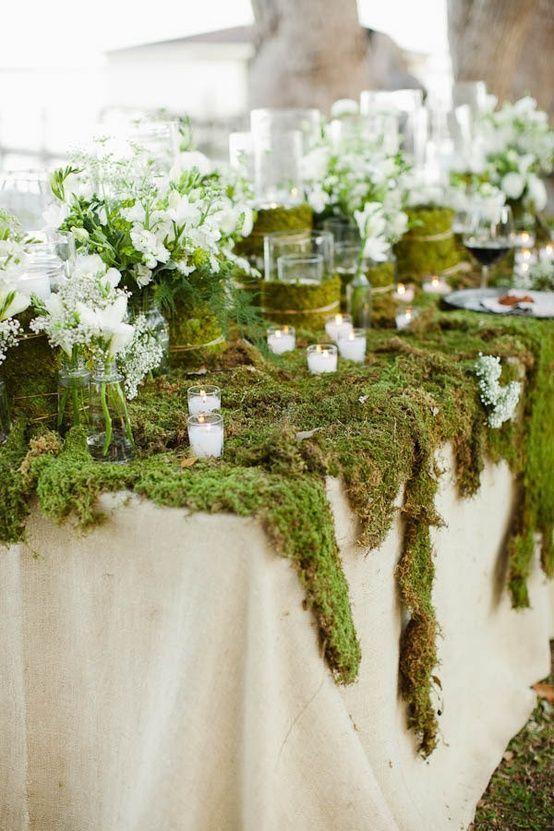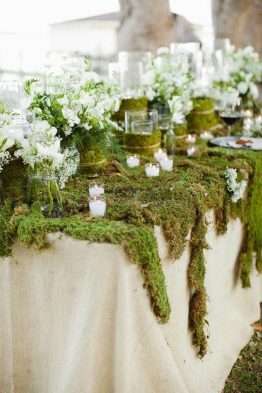 Love is a lovely, natural phenomenon. Those of you who have discovered your soulmate will understand exactly what we mean. When you have this feeling, you know precisely how to choose a wedding theme: nature. Wear flowers in your hair and surround yourself with greenery. Hang vines from the rafters. Mother Nature is nothing compared to princesses.
69. Desert Chic Wedding Theme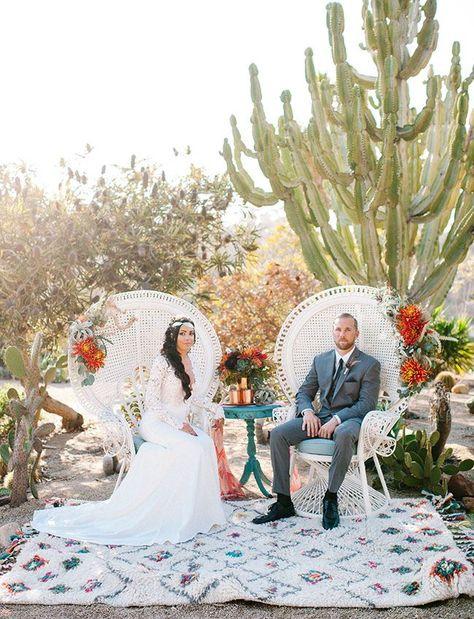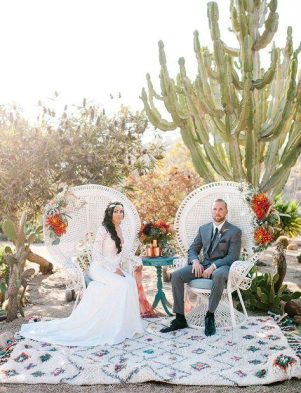 The connotation of hardness, stark honesty, and endurance is juxtaposed with the usual emotions connected with marriage in desert chic wedding themes. This is one-of-a-kind, surprising, lovely, and lyrical.
70. Secret Garden Wedding Theme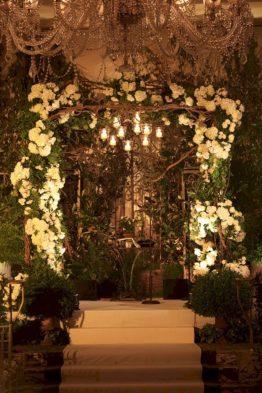 Imagine stepping into a clearing in the early spring. Table sets, canopies, parasols, and rich plant life appear out of nowhere, custom-made for you. It's great if you have a garden to host all of stuff. Even better if you can arrange a secluded spot in the city! The contrast of nature with bricks and cobblestone always results in a stunning photograph.
71. Ancient Greece Wedding Theme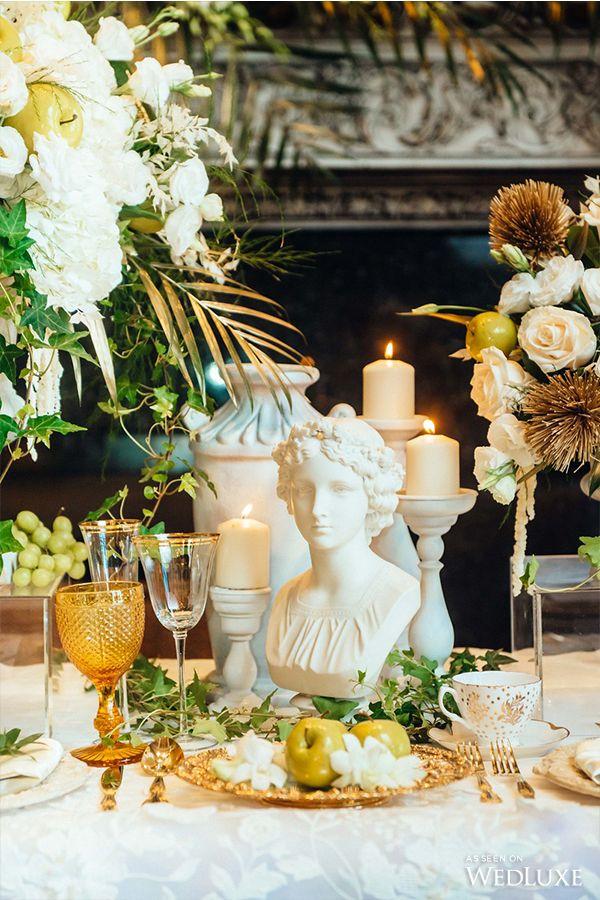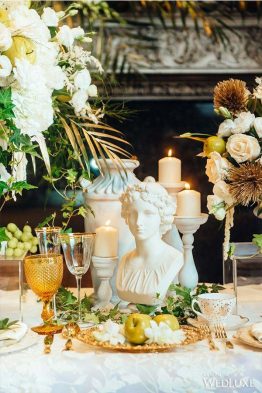 To begin, we'll look at a beautiful wedding motif from Ancient Greece. Ancient Greece is easily identifiable and elegant due to its distinct landscape, art, gods, and clothing.
72. The 20s Wedding Theme
In North America, the Roaring 20s were a unique period. The economy was flourishing, technology was expanding, jazz was created, and the flapper fashion trend was sweeping the globe. For your venue, use Art Deco patterns and hues, as well as loose-fitting clothing that just feels good. This is one of the most affordable wedding theme ideas for DIY brides since most of your decorations can be acquired at yard sales, such as antique tablecloths and table sets.
73. The Decade Of The 1950s Wedding Theme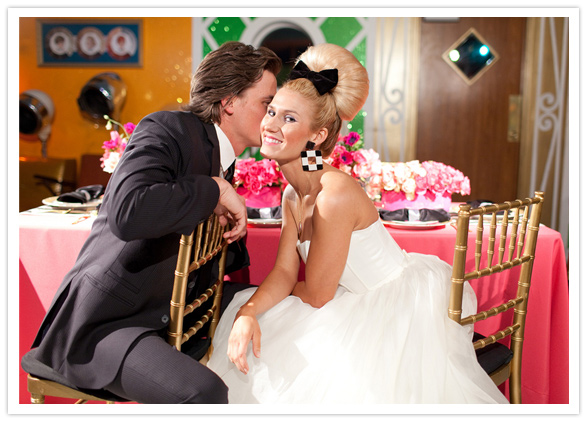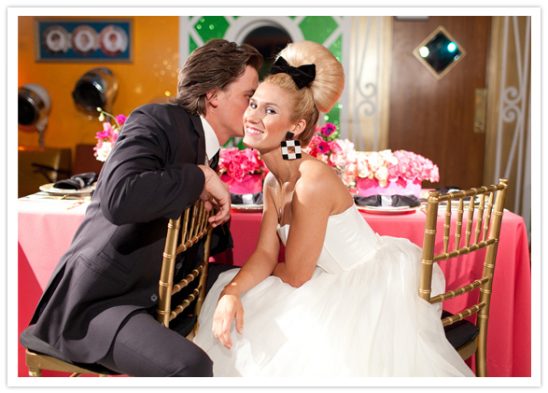 The Baby Boomer generation is known as the contemporary Golden Age. The war was ended, and the American Dream was still alive and well. Unpadded shoulders, shapely breast lines, tight waistlines, and billowy skirts harken back to the golden days. Use strong (but basic) patterns or solid colors with simple textures for both apparel and decor.
74. Great Gatsby Wedding Theme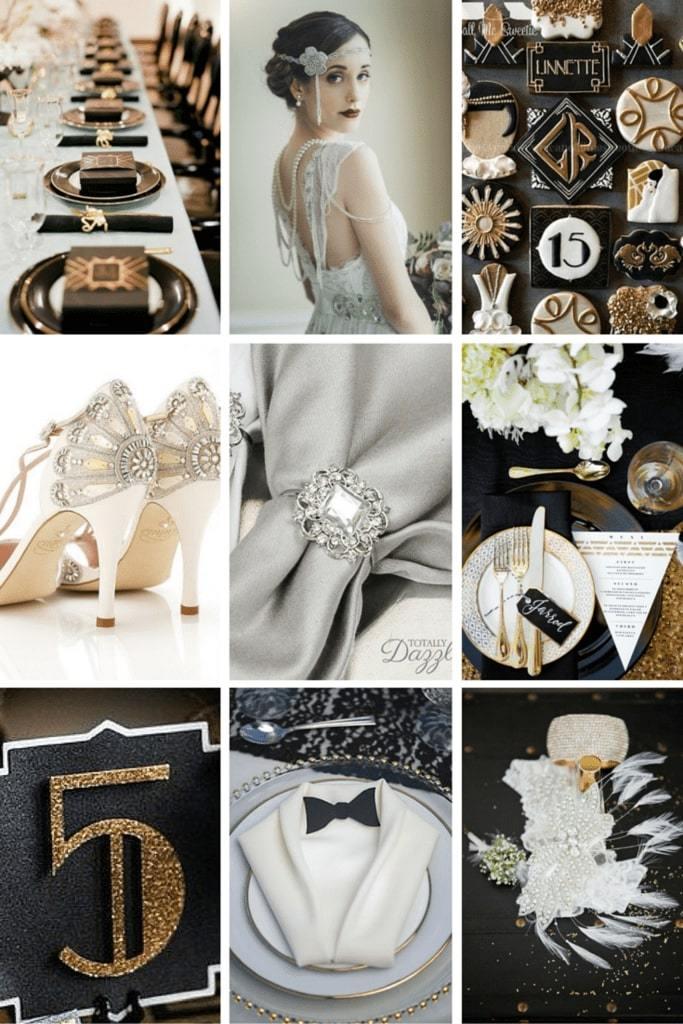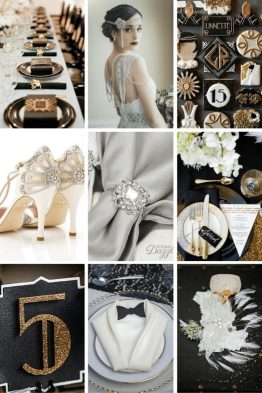 One of our most popular wedding themes is The Great Gatsby. This design combines one of the most memorable novels and films we can imagine with all of the glitz and glamour of the 1920s, as described above, to create an event that will be remembered for a long time.
The distinction is that the Great Gatsby depicts society's upper crust, which necessitates over-the-top antique jewellery, elaborate ball dresses, and décor with almost too much sparkle.
75. Barn Wedding Theme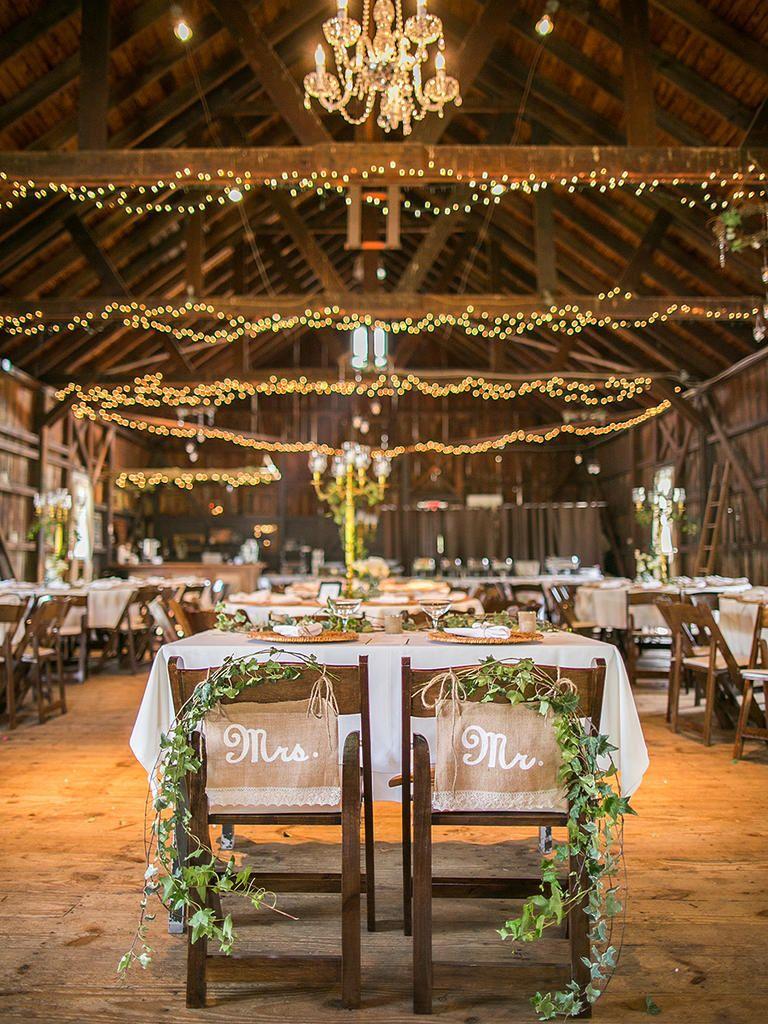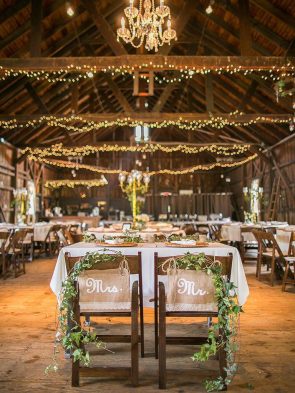 When you have a fantastic venue, you don't need a movie or a historical period to define your lovely wedding themes. A barn wedding exudes good times and family values. If you have any doubts about your wedding planning schedule, be assured that today's wedding planners and suppliers know how to strike the right balance between the wholesomeness of rural living and the opulence of a royal wedding. It is possible to enjoy the best of both worlds.
76. Winery Wedding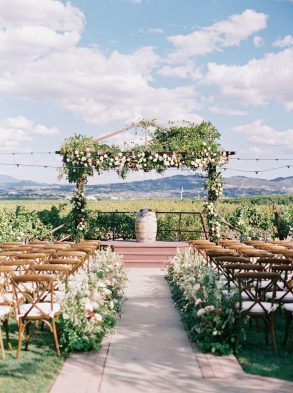 Napa Valley, Niagara Falls, and Southern France all have something in common. Of course, we're talking about wine country. They also conjure up images of calm and quiet, natural beauty, and ease of life. There may be no greater metaphor for how the happy couple anticipates the rest of their life than this, and it's a fantastic place to start! Natural patterns and textures and light and airy materials capture the spirit of this lifestyle.
77. Neon Wedding Theme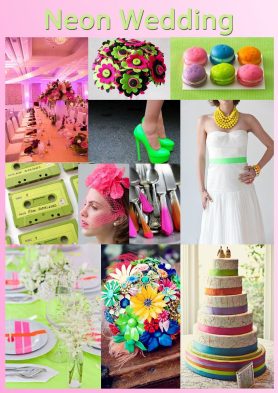 The use of neon is a certain method to create an impact. Consider using vibrant colours for your desserts, décor, flowers, and clothing. Your visitors will be astounded, and your photo album will leave them speechless. If you're looking for that extra special touch, have all of your guests dress in white or black and conclude the night with a colour battle! This is going to be a night to remember.
78. Pop-Art Wedding Theme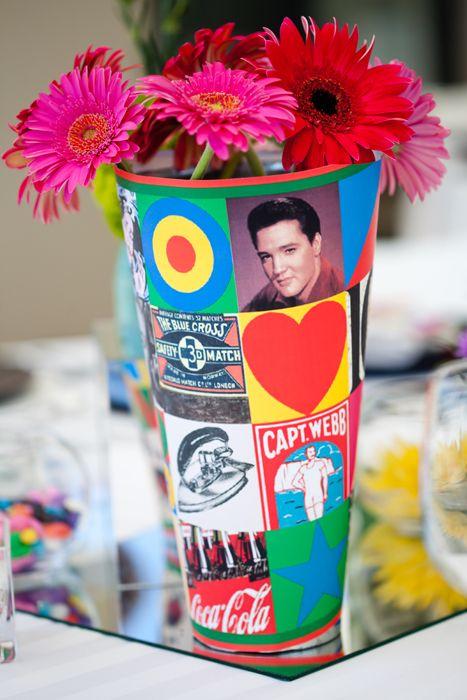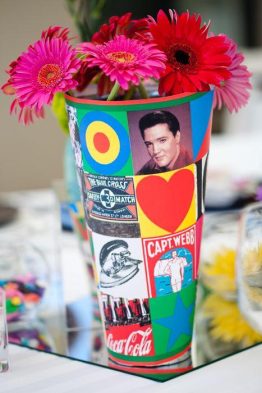 POP is a form of art that astonished Western culture in the late 1950s and may be custom-made for your wedding day. You may celebrate your big day by enjoying dramatic colours, sharp lines, engaging patterns, and an appreciation for the basic things in life – like love – with a particular style of glamourizing common goods.
79. Woven Décor Wedding Theme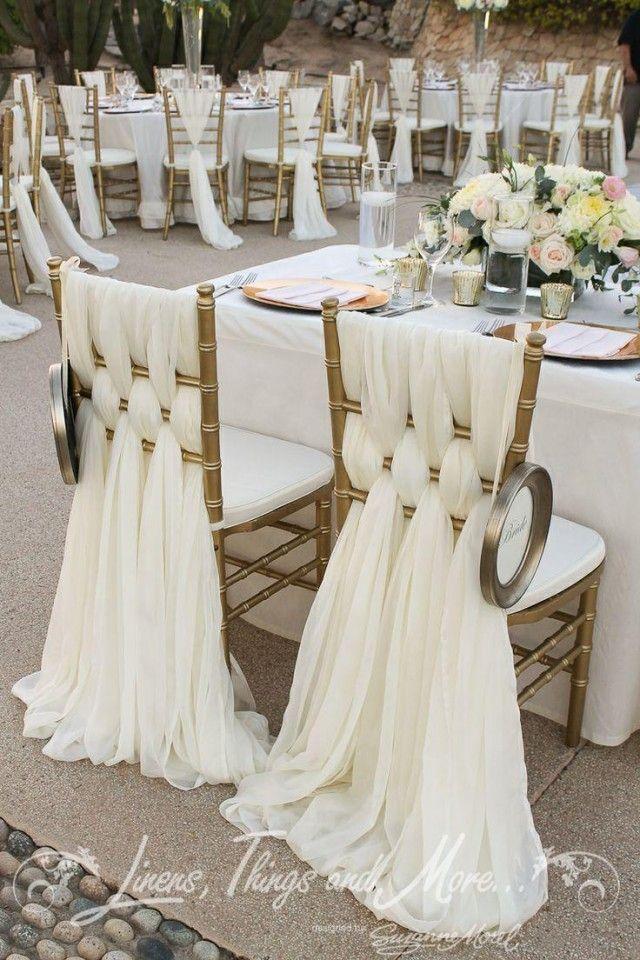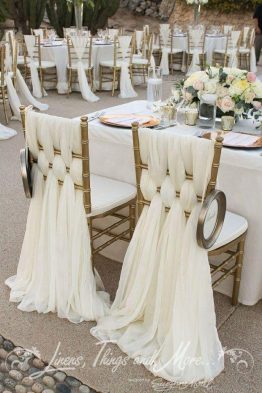 Macrame isn't the only option for ceremony and reception décor. Remember that the bohemian wedding style is characterised by hippie culture and a strong connection to nature. So get right in and enjoy it! For both your visitors and your photography, rich textures create a big visual impression. Use weaved designs to wrap your centrepieces or make stunning backdrops, and don't be afraid to throw in some feathers.
80. Creative Artsy Wedding Theme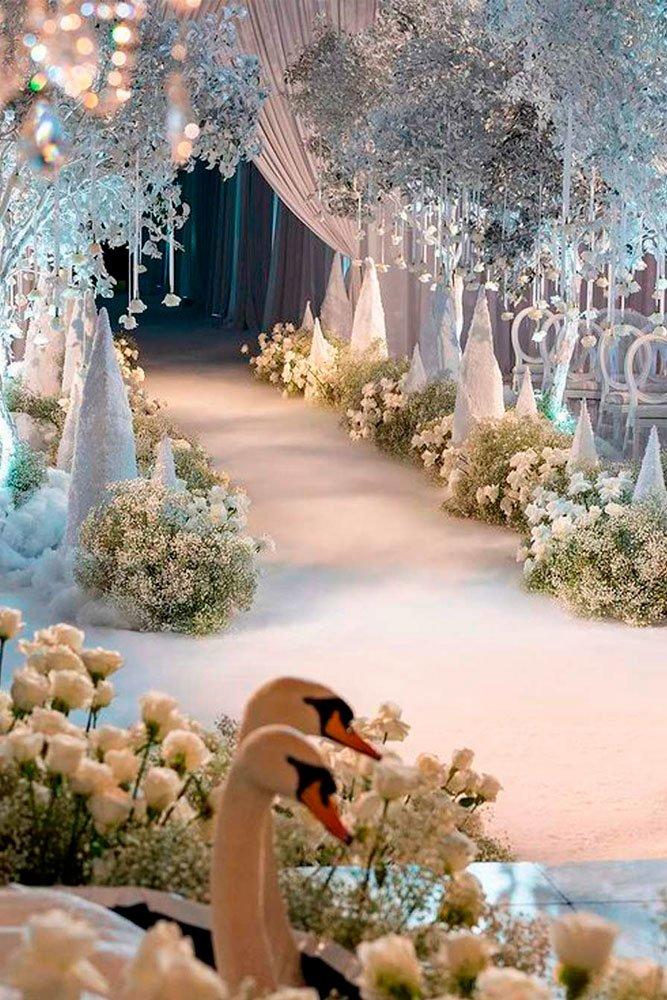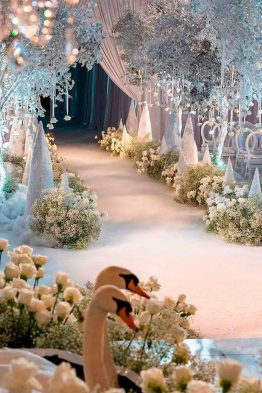 Some couples are simply naturally inventive. They have a passion for the arts and a desire to be creative. By ignoring tradition and pursuing your favourite art style, you can put it to good use. Are you a fan of Cubism? Choose a gown with strong lines and paint your own venue décor. If you prefer Impressionism, have your photographer create a really one-of-a-kind pointillism wedding book. If you're enthusiastic about something, you can't go wrong.
There are still plenty of decorations, furniture, and ideas from this era to be found, and more artisans are bringing the style back to life every day. As a result, there will be no scarcity of ideas or availability for your special day.
81. Modern Art Wedding Theme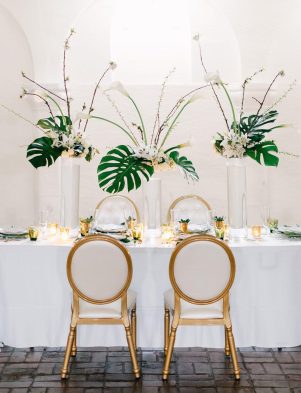 Modern art intentionally rejects historical values in favour of boldly venturing into uncharted terrain. There are no greater unique wedding themes for couples looking to break away from tradition. The nicest part about this theme is that it doesn't require anything to match! Wear a traditional robe with running shoes, or use purple paint to paint your flowers. When you're having a good time, everything works out.
82. Sculpture And Fine Art Wedding Theme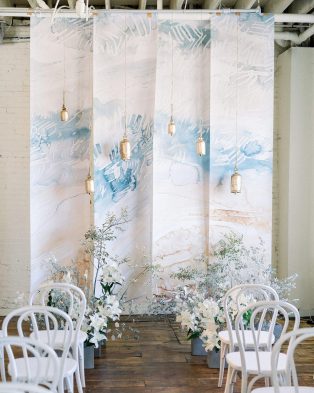 Couples that like the finer things in life but don't want to commit to a typical wedding will appreciate the beauty that great art provides. Make classic paintings and sculptures with your wedding party before the big day to decorate your location. Alternatively, go all out and hire live sculptures to decorate your wedding venue. It's not a little sum, but it's your big day, and you're deserving of it.
83. Crazy Wedding Theme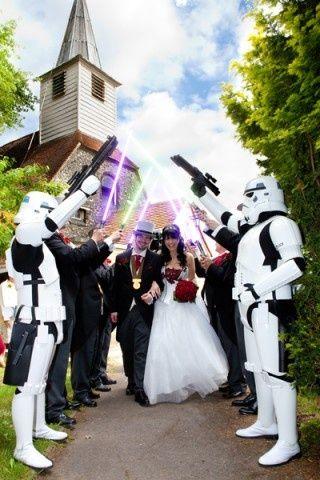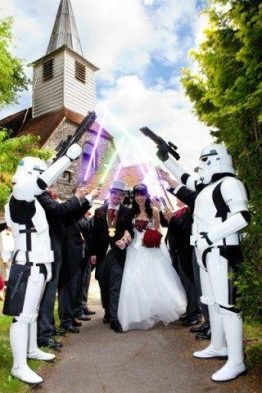 When geeks are fortunate enough to meet, their youthful appeal is what draws them together like magnets. Raise your freak flag high and embrace the embarrassing aspects of yourself that make you unique and inextricably linked to the person you love.
84. Star Wars Wedding Theme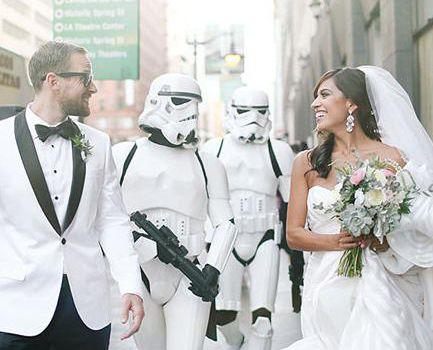 You probably don't need much advise if you're such a huge admirer. Hang some glow-in-the-dark lightsabers from the ceiling, march down to the imperial march, and dance to the Cantina Song all night. Have your ushers guide your visitors to the Dark Side or the Light Side, and you'll have a blast. "May the Force be with you," says the narrator.
85. Marvel & DC Wedding Theme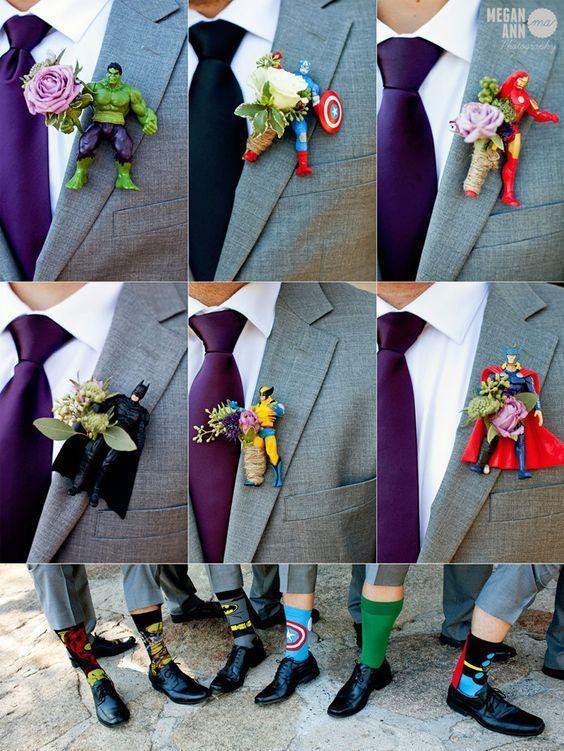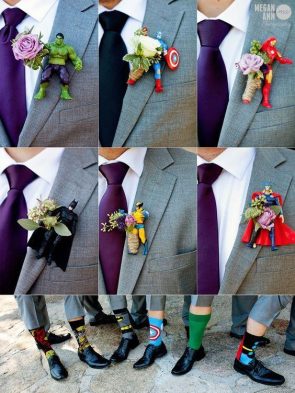 Some people are CRAZY about comic books, perhaps a tad too much for daily life. But, because your wedding day is intended to be the most memorable day of your life, don't be shy! It's simple to decorate with superheroes, such as hanging a Captain America shield on the wall, but it's more difficult to pull off an official "wedding" appearance when it comes to clothes. We recommend that the bridal party wears their favourite hero's symbol under their suit or gown for the photoshoots, with a dramatic surprise at the end. Also, be sure to provide your visitors with a basic hero/villain mask.
86. Video Games Wedding Theme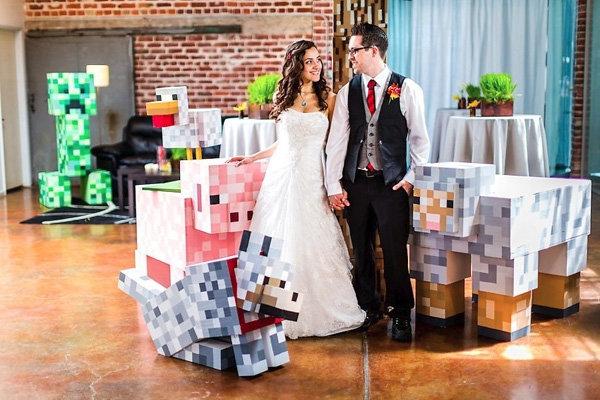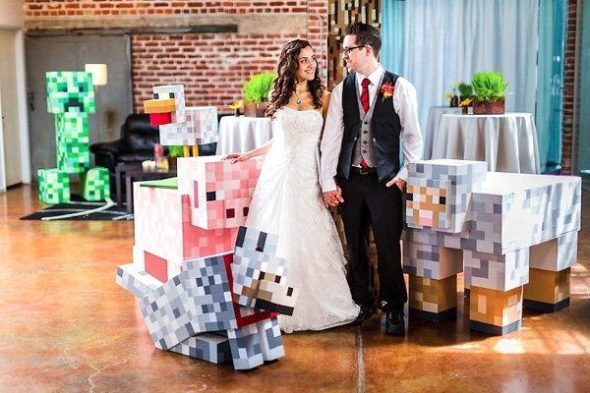 Even if you're not the greatest player on the planet, this sounds like a lot of fun! Again, if you've already decided on these wacky themed weddings, you probably don't need much help, but here are some ideas to get your creative juices going. Although it isn't typical, you will have the time of your life and begin your married life on the right foot.
87. Kawaii Wedding Theme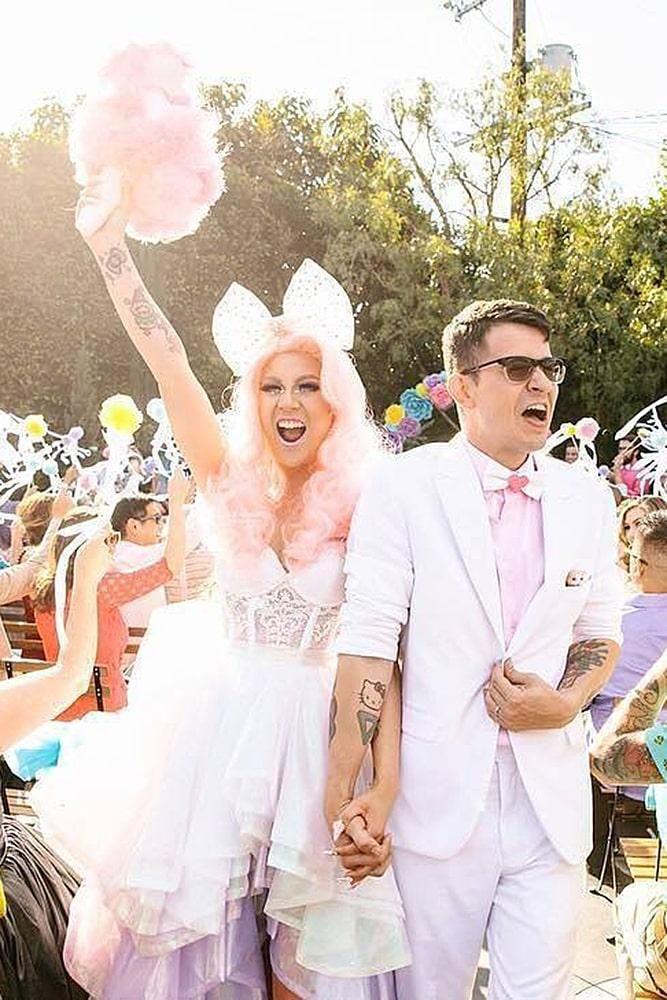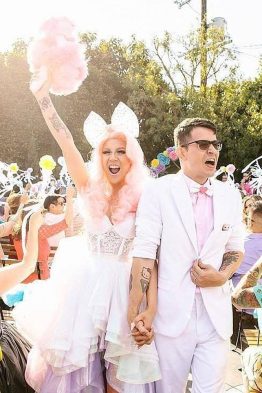 The simplest definition of Kawaii is a passion for Japanese pop culture. Hello Kitty, Studio Ghibli, pink and blue hair, and babydoll gowns with enormous bows may all be found in table decorations, sweets, and J-pop soundtracks. To pull off this look, swap the bridal gown with a babydoll dress with an enormous bow, and add a Mask to the groom's tuxedo for a great picture book. Not to mention the Japanese photobooth!
88. School Style Wedding Theme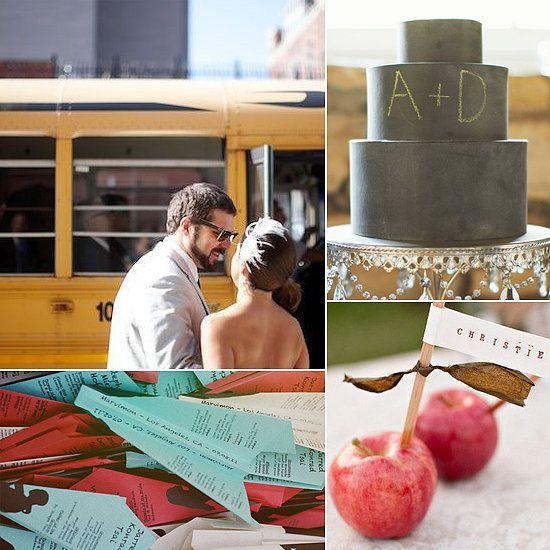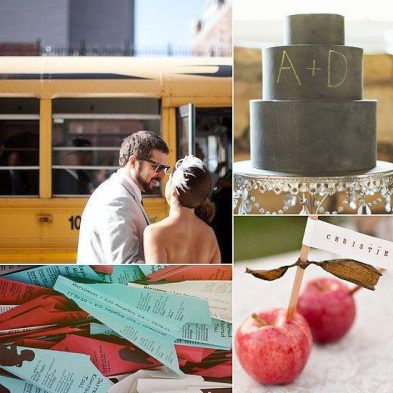 When you were in school, life was full of possibilities and the world was your oyster. It was a time for making new friends, mingling, and discovering who you really are. Set up desks instead of seats, write your wedding wishes on a chalkboard, and decorate the location with pencils and teachers' pet apples to capture this spirit. Interrupt the proceedings with a pop quiz about the newlyweds and place notebook-style love notes on the bridal table: TL4E
89. Literary Wedding Theme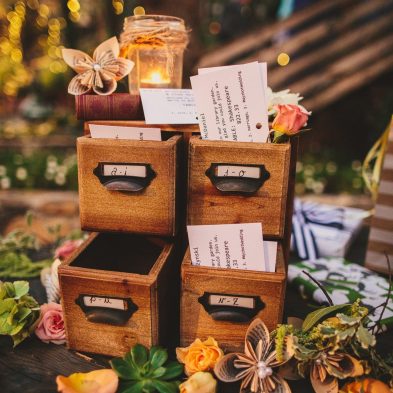 When it comes to attractiveness, intelligence is right up there with comedy, and a healthy enthusiasm for the literary arts demonstrates this in striking way. Celebrate your special day by drawing inspiration from some of literature's most famous couples, such as Romeo and Juliet and Tristan and Isolde. Replace the traditional table runner with pages from your favourite books.
90. Party Cool Wedding Theme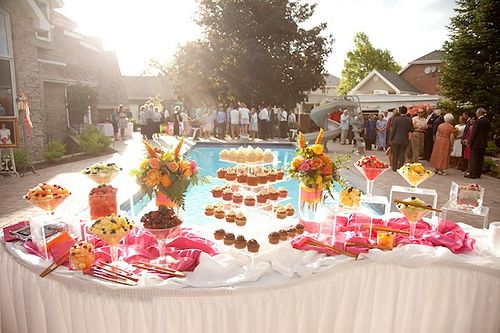 This is a significant step in wedding preparation for those couples who feel a wedding should be a real EVENT! This is something that your visitors will eagerly anticipate. They will be captivated by all of the feelings and whisked away by the participatory aspect of the evening as they attend. For an occasion like this, guests should be well-prepared. Make it obvious that they'll need a lot of energy and excitement to enjoy what's coming up.
Also, make sure you give them clothing ideas (with examples) and a general day/night itinerary so they know how to pace themselves.
91. Rock Concert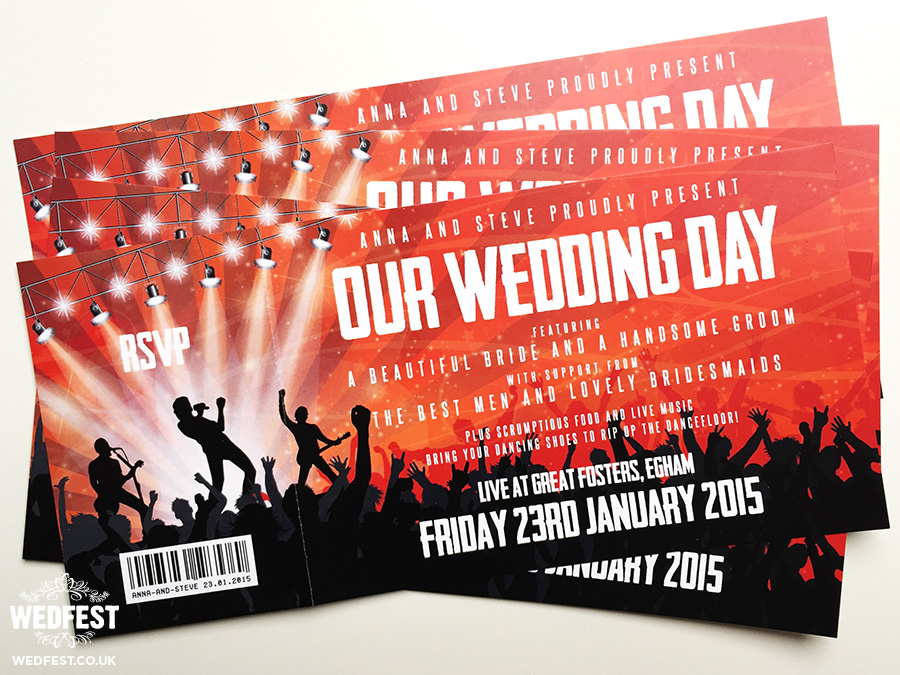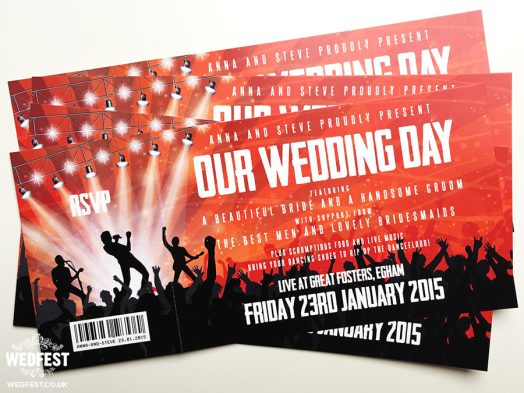 Print your tickets, display your lineup, and give your guests the most unique wedding experience they've ever had. Expect a lot of leather, loud music, dancing, and a light display if you choose a rock concert theme for your wedding. Replace cutting the cake with setting a guitar on fire, and add some antique microphone ornaments and a spectacular pyrotechnics show. Certainly not typical, but wonderful nevertheless!
92. Folklore Wedding Theme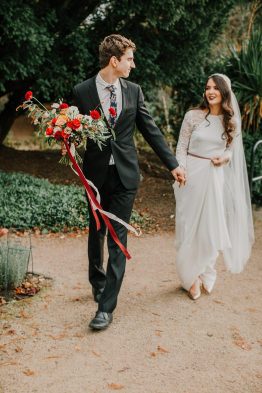 There are a few ways to mix and match a folklore-based wedding theme. Take a cue from Elvish, Celtic, and Pagan traditions, or blend a few. If you have Druid or Persian origins, for example, pull from your own lineage to make it especially distinctive. Decorate a church with magical and fantastical pictures, or better yet, hold the entire celebration in a forest for added oomph. Choose a formal HandFasting ceremony for your I-DOs to make it more genuine.
93. Wedding Festival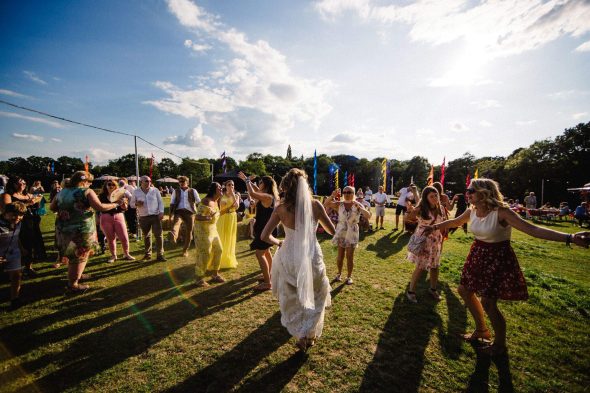 We're not sure about you, but we think this is one of the most beautiful wedding reception styles available. In this gorgeous outdoor environment, proper wedding clothing is required. Rubber boots, rather than oxfords and high heels, are required. There's no need to be concerned because today's rubber boots come in a variety of fun colours and designs. The finest part of it all? An enormous floral crown is a must-have for the Bride, which you'll enjoy putting together during one of your DIY sessions.
94. Las Vegas Wedding Theme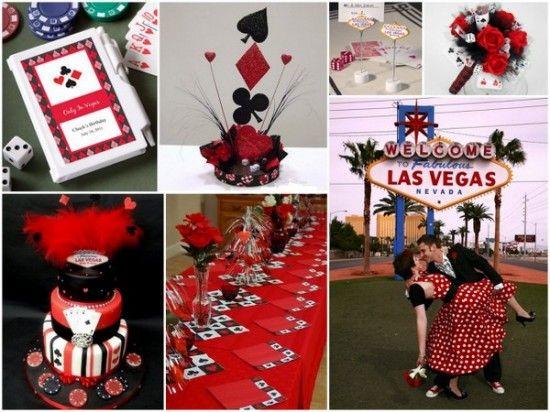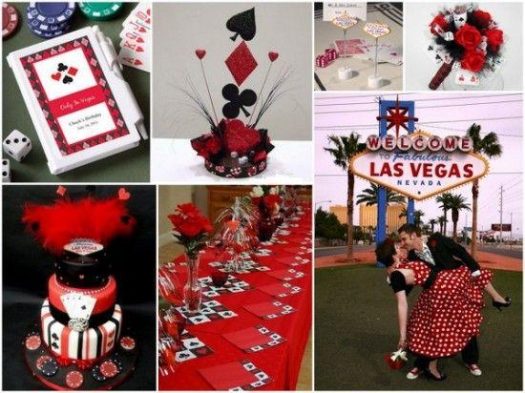 Las Vegas is one of the most well-known cities on the planet, and it's a fantastic place to spend your wedding day. Your guests may gamble the night away while listening to a variety of Rat Pack crooners while dressed in black tie. Make it more interesting by putting on a burlesque show and circulating the cigar girls.
95. NY City Wedding Theme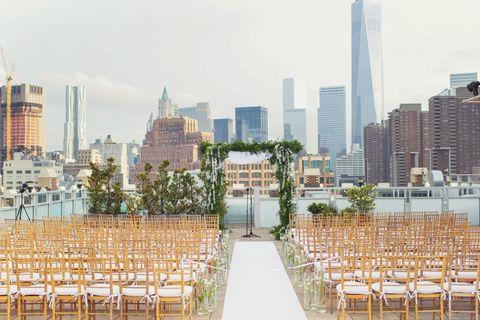 The Big Apple, as well as the source of many of our greatest tunes. Why not bring a little bit of New York City to your own wedding? The Statue of Liberty, the skyline, and yellow taxis will all make their way into your décor with ease. Because NYC is also known for its high-fashion, make sure you and your guests are dressed to impress.
Paris
The City of Light and the City of Love are two cities in one. Century's worth of culture, history, art, and…pastries! When you mix in the wine, champagne, and couture, you've got a wedding theme that no one can refuse.
96. Disney Wedding Theme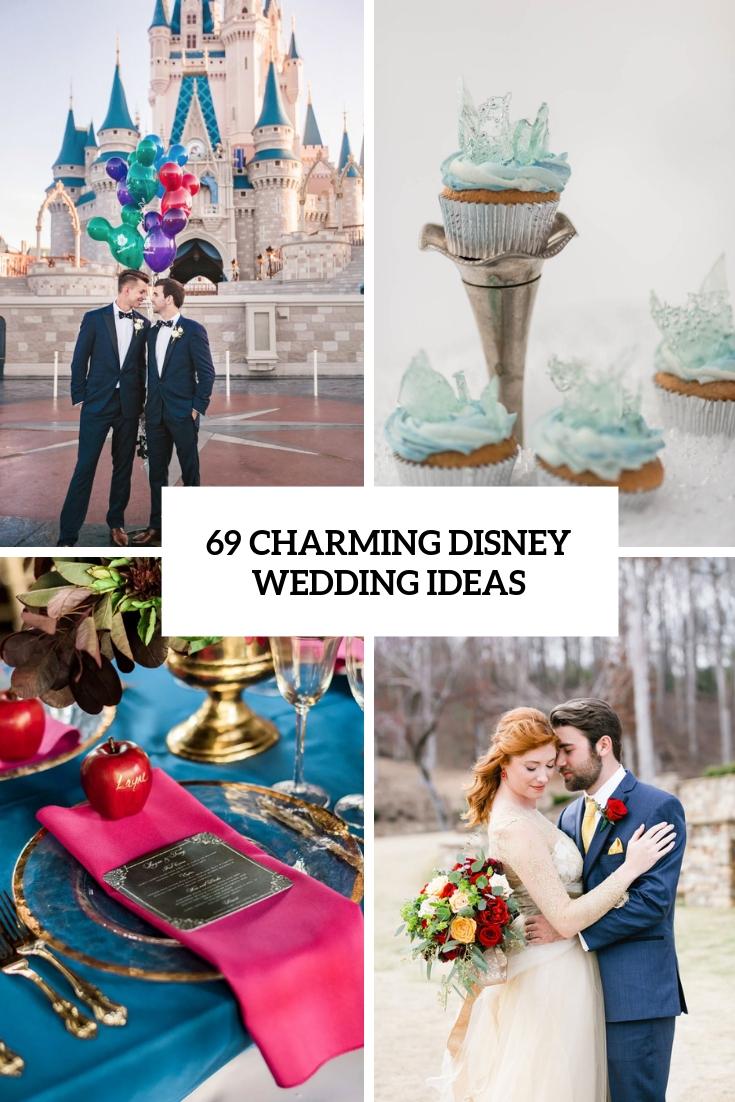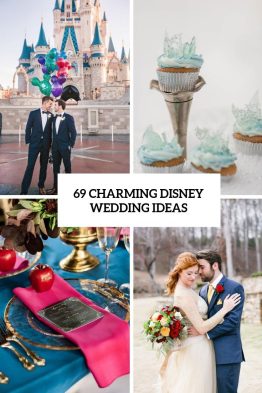 Disney films are mostly (if not totally) to blame for this feeling that we've had since we were little. You may choose from almost a dozen legendary princesses/marriages or mix and match from all of the many situations we've seen throughout our lives.
97. Frozen Wedding Theme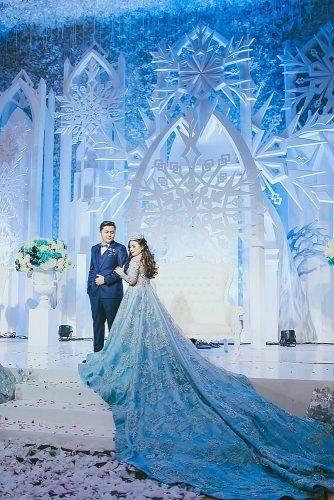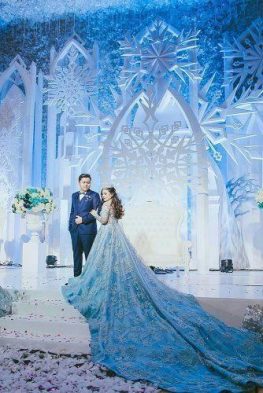 Frozen is one of the more current (and popular!) Disney princesses, and it's a lot of fun to dress up as. Soft blues, sheers, and icicle embellishments set the tone. With a frost (dry ice) machine, serve cold delicacies like snow cones and keep the Happily Ever After mood going all night.
98. Mermaid Wedding Theme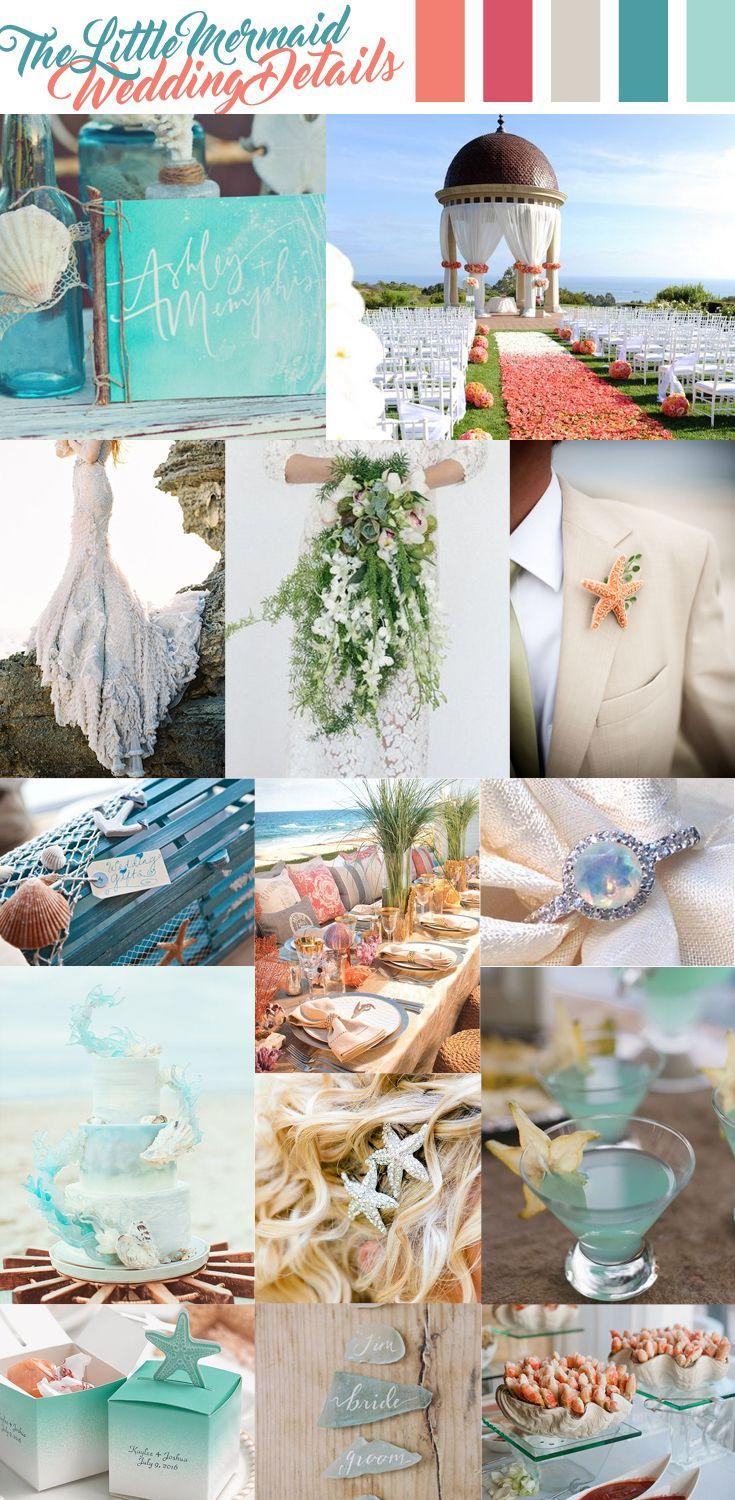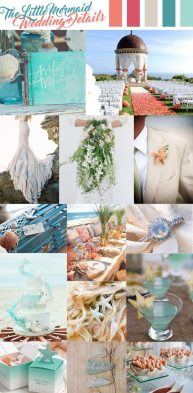 There's no greater reason to wear a mermaid cut wedding gown than a Little Mermaid wedding theme. To create a wonderful wedding theme that will definitely make you stand out, call the dress code "aqua," hire a tin drum band, and let loose the bubble machine.
99. Whimsical Modern Wedding Theme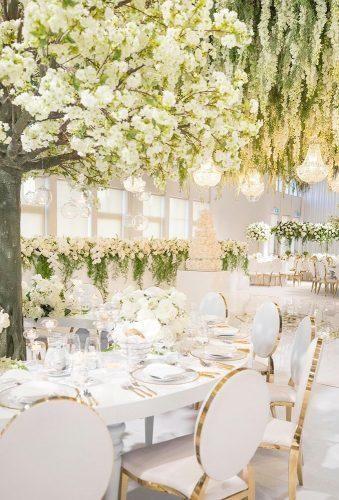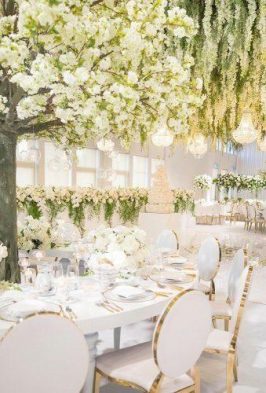 So, while you may not want wizards or wishes at your wedding, you do want it to be magical. Take something commonplace and turn it into something amazing. Don't go overboard with the usage of plants and nature. Don't be afraid to go big with your flowers and balloons. Allow yourself to overindulge in your sense of reality and live the life you deserve.
100. Unicorn Wedding Theme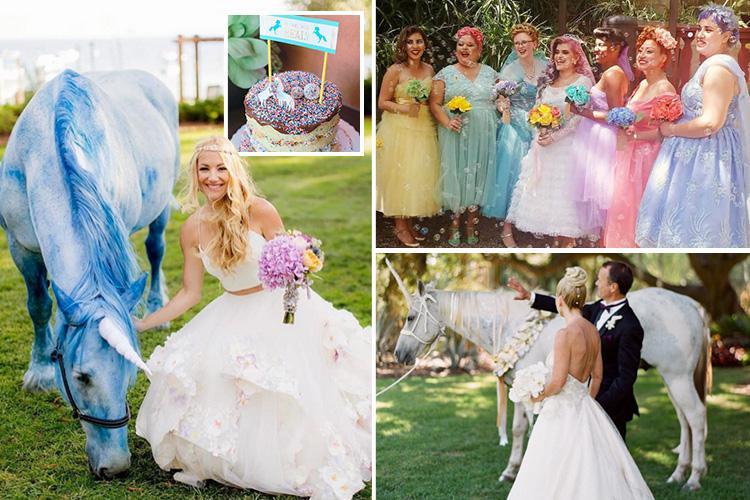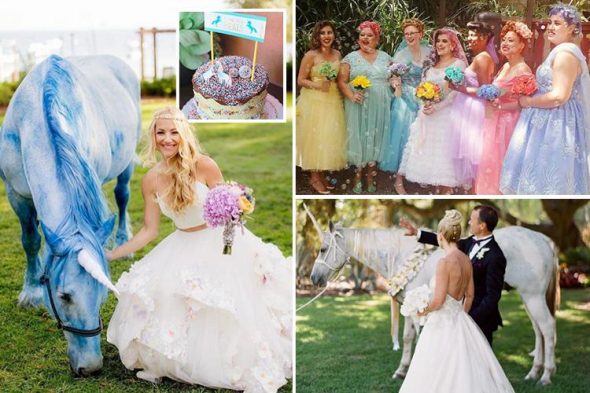 Unicorn themes are known for their gradient pinks and blues. Make sure this is reflected in your event decor and bridal party dress to tie the evening together. Table toppers should include unicorn figurines, as well as a horn protruding from the cupcakes. Above all, hire a white horse for the day. Have the finest photograph of your life by using a convincing horn.
101. Glitter and Gold Wedding Theme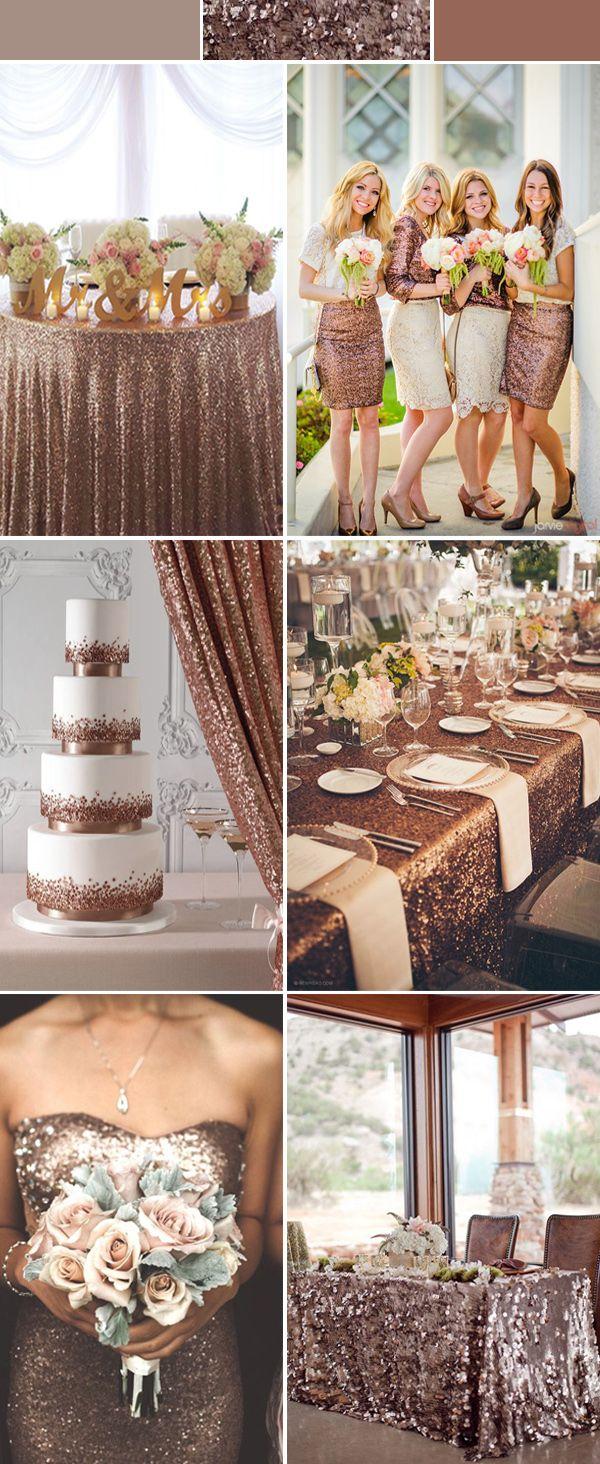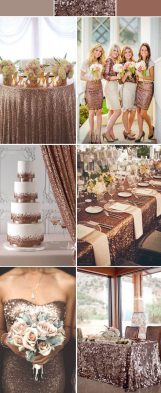 Have you ever overheard someone remark, "I feel like a million dollars"? That's exactly how you should feel on your special day. There's no better way to accomplish this literally than to surround oneself in glitter and gold. With stark whites accentuated with gold, this may be simple and elegant. With gold strewn from ceiling to floor, it can make King Midas envious. You get to choose how much glitz and glam you want.
102. Citrus Wedding Theme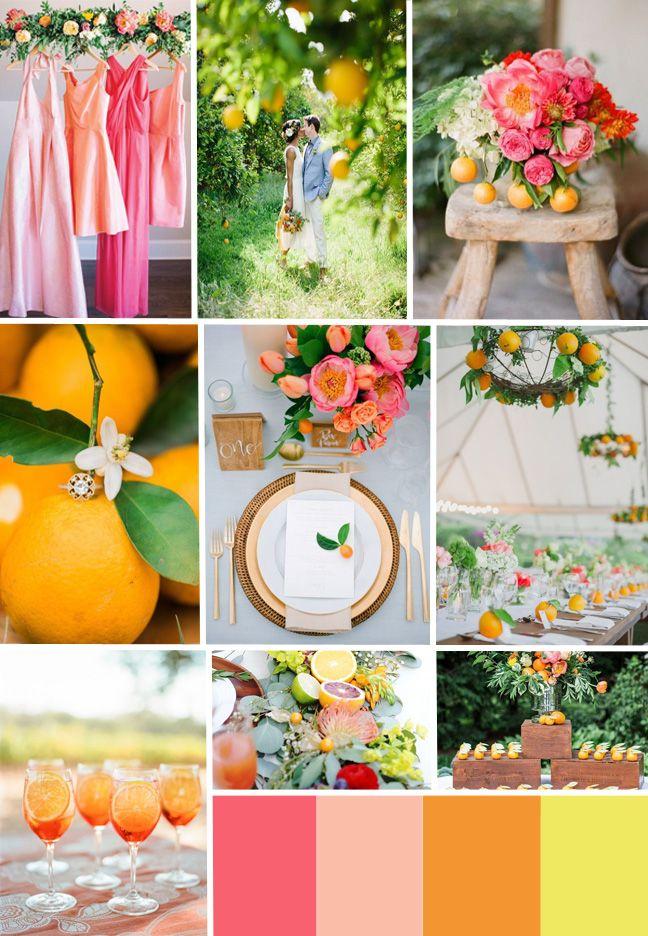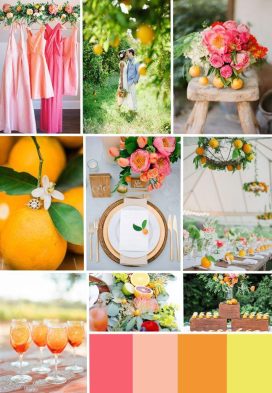 Citrus is a lovely colour combination. Lemon yellow, tangerine orange, and lime green blend together to produce a gentle appearance that evokes a smile and a feeling of well-being. During your ceremony and reception, keep this feeling in mind to begin your happily ever after on a calm yet lively note.
103. Rock Glam Wedding Theme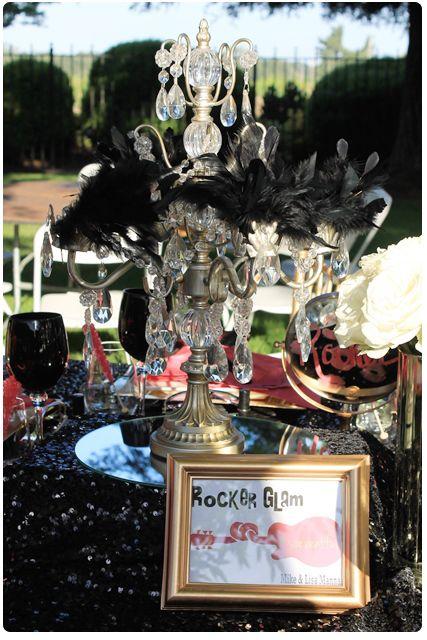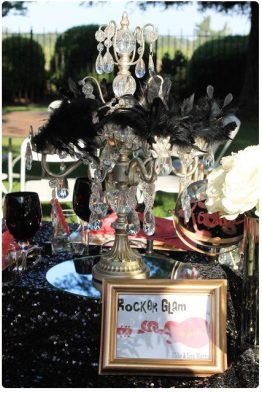 Hair that's been hairsprayed, much too much makeup, and tight leather trousers. Now that we know what the Groom is wearing, we can focus on the remainder of the festivities. Spray Bring out the bandanas and leopard print, and paint the backdrop bright. When Glam Rock is in charge, it's difficult not to smile from ear to ear.
104. Punk Wedding Theme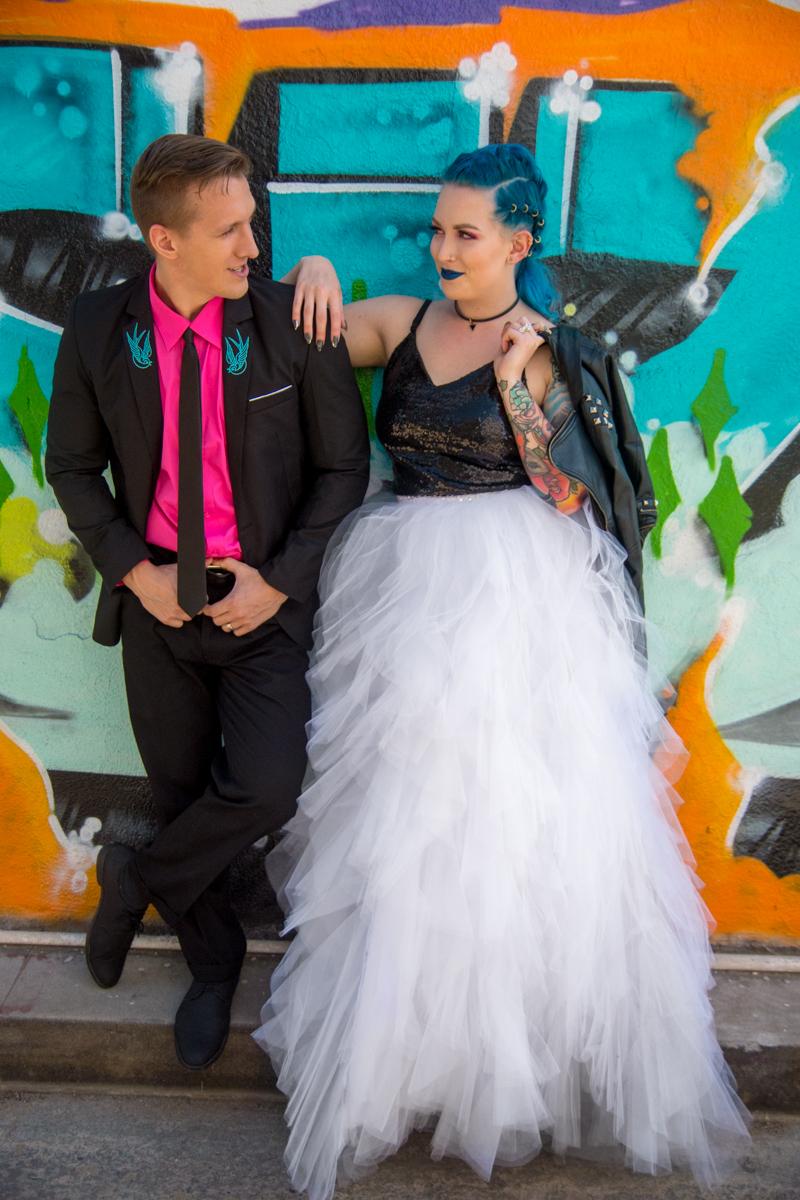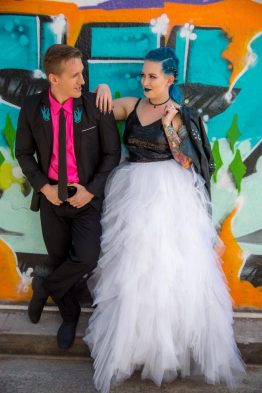 Punk rock is an instantly recognisable style that works well for a wedding theme and picture shoot. The contrast between the rough appearance of leather and kilts, mohawks and army boots, and the delicate feeling of true love's kiss is a lovely thing that will melt anyone's heart.
105. Goth Wedding Theme


By definition, goth is a romantic subculture. It's a throwback to the 14th and 15th centuries, when art and architecture were less formal and more concerned with emotion. Back then, the term "Gothic" was a derogatory term that signified "unrefined." Today's goth sees this as a complement, and black and dark red textiles are the most popular choices. Take any measure of the differences between the two definitions and embrace them.
106. Organic Wedding Theme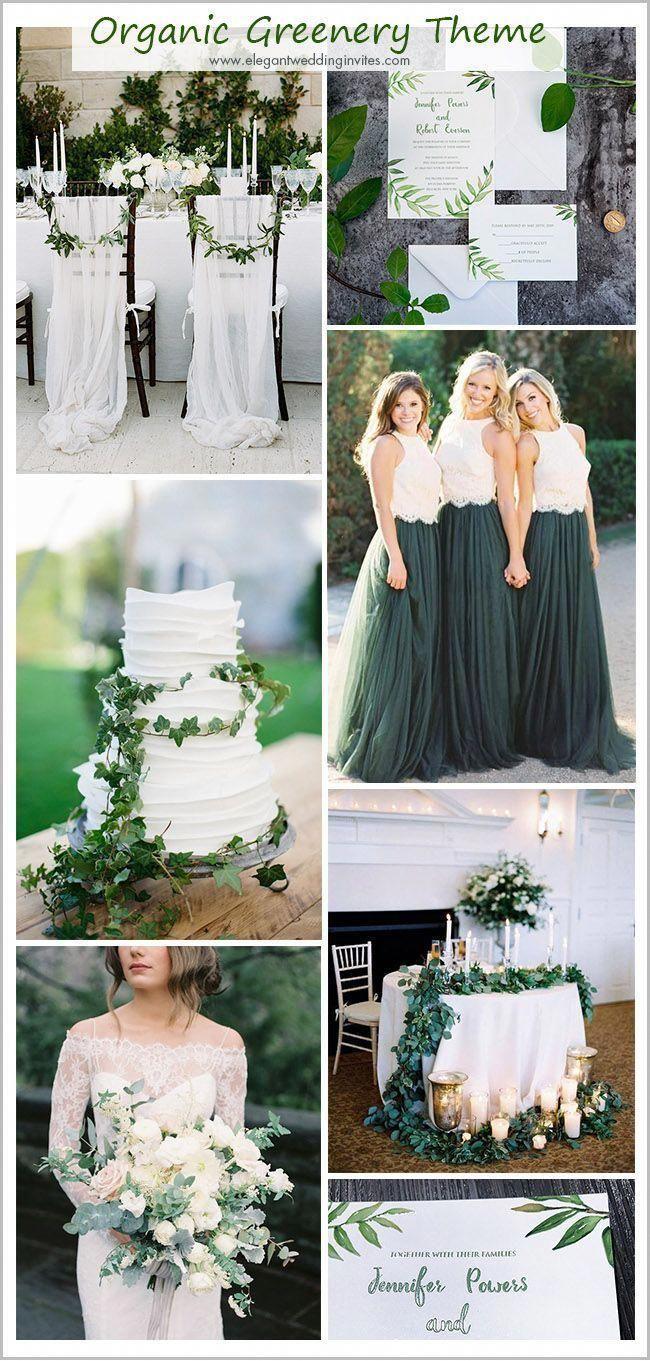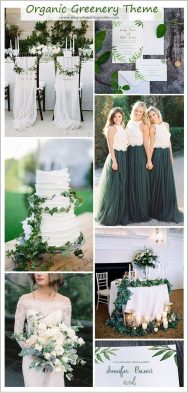 An organic themed wedding might be a perfect decision for those who adore nature and everything about the earth. This would be an excellent theme for a couple that care deeply about environmental stewardship and the preservation of the world. An organic themed wedding would naturally be packed with greenery as well as energy-saving equipment and biodegradable items, making it a fascinating subject to work with for a wedding. While all of this may not sound like much fun, planning an organic theme for any sort of wedding may be a lot of fun.
107. Greenery Wedding Theme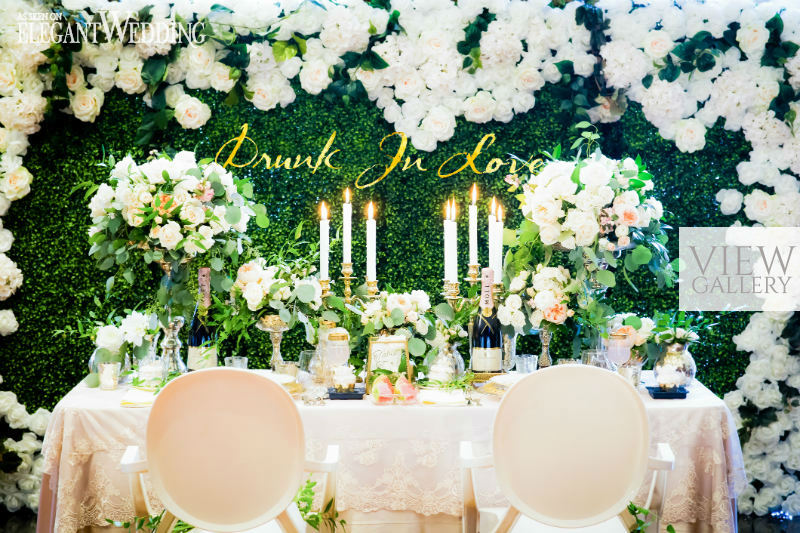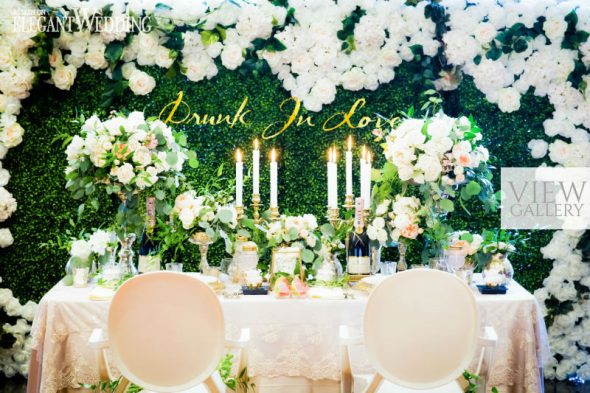 Greenery at a wedding would be ideal for couples that appreciate natural aspects or are considering Indian wedding themes. This may be used in both indoor and outdoor weddings. Simple beauty is achieved through botanical details and monofloral arrangements, as well as green and fresh natural components.
108. Pampas Grass Wedding Theme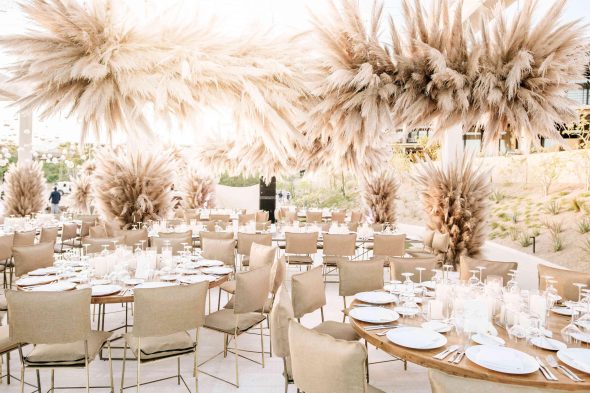 Pampas grass might be perfect for the décor and general organic feel of a spring or fall wedding. In all their golden and pink splendour, the long feathery plumes of pampas grass are being introduced to wedding décor themes in this new trend. Just a few stalks in a vase used as a centre or corner element, both organic and neutral, may transform the entire arrangement and offer a gorgeous and yet peaceful texture.
109. Woodland Wedding Theme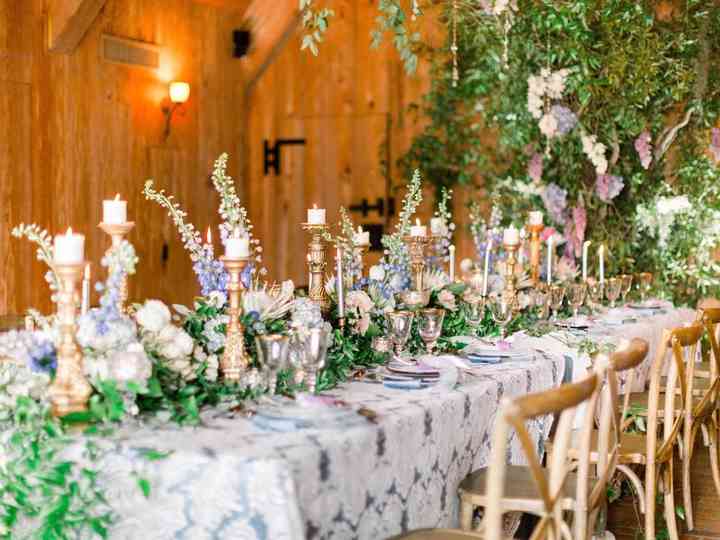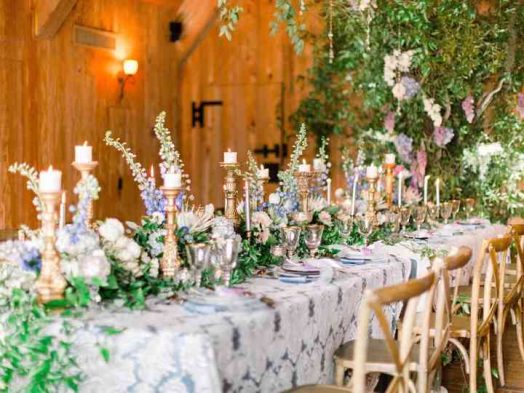 The use of a woods motif may be both fascinating and lovely. This is a wonderfully amazing motif for a stunning wedding. Couples that live a bohemian lifestyle may like the rustic otherworldly atmosphere that a woods theme provides. A woods themed wedding will have wood slab seats, towering trees and lush vegetation, a cake covered with nuts, berries, and leaves, and wooden signage.
110. Glamorous Wedding Theme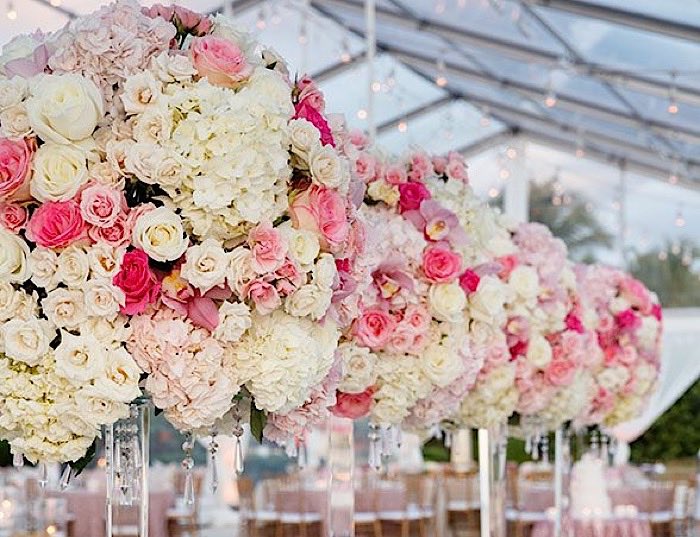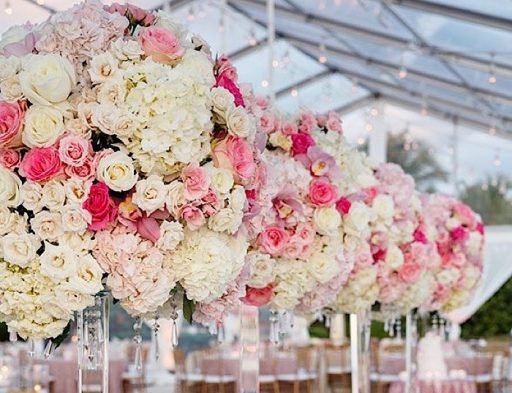 Whether you are a celebrity or not, being the bride or groom at a wedding grants you celebrity status for the day. Jaw-dropping and over-the-top are two terms that come to mind when describing glamorously. So, glamorous and sophisticated wedding themes are ideal if you're the sort of couple that loves the red carpet and wants to wow their guests.
111. Metallic Details Wedding Theme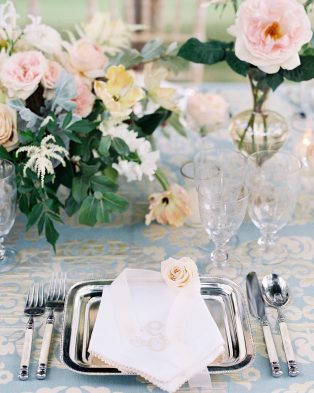 Metallic accents provide just the right amount of glitz and pzazz to a gorgeous wedding. Metallics are enticing, fascinating, and evocative of wealth. What is glamour if it isn't accompanied with opulence? When it comes to a glamourous theme, you have two options: go big or go home. So, when it comes to centrepieces, colours, tablecloths, general wedding table themes, chandeliers, and even chairs, imagine metallic details.
112. Chic Moody Colors Wedding Theme


A spectacular wedding theme exudes both elegance and vibrancy. You'll want colours that can create the atmosphere; monochromatic colours, from fiery hues to sensual jewel tones, offer a fantastic backdrop for elegance. Candles may be used as table centrepieces to create an intimate atmosphere, or each table might have its own retro glamour motif.
113. Pearl Decor Wedding Theme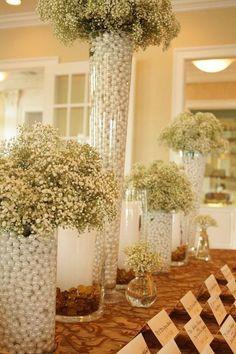 You won't want to neglect to add pearl décor in your antique, elegant, and still lovely wedding. This is for the elegant and stylish pair. Pearl details on an ivory white bridal bouquet, floating pearl centrepieces and pearl pew bows on exquisite white tulle, wedding napkin rings strung with enormous pearls, and dazzling burgundy balloons These, and many other types of pearl décor, might be found at a glitzy wedding.
114. Geometric Wedding Theme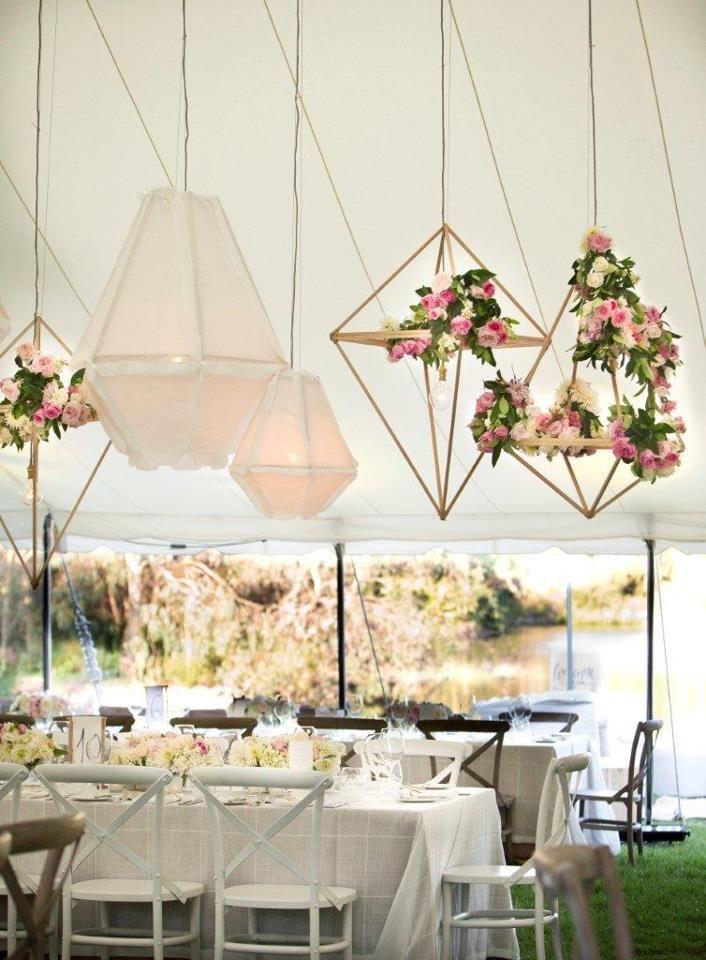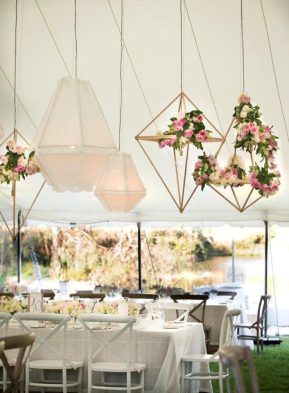 What should my wedding theme be for a really contemporary and trendy couple that like their clean lines and keeping colours separate? A wedding with a geometric motif may be the ideal choice. In terms of wedding décor and even personal tastes, there are various methods to achieve this clean and flawless finish. Bright colours, geometric shapes incorporated into the surroundings, and edgy monochrome patterns are examples of this.
115. Floral Geometric Style Wedding Theme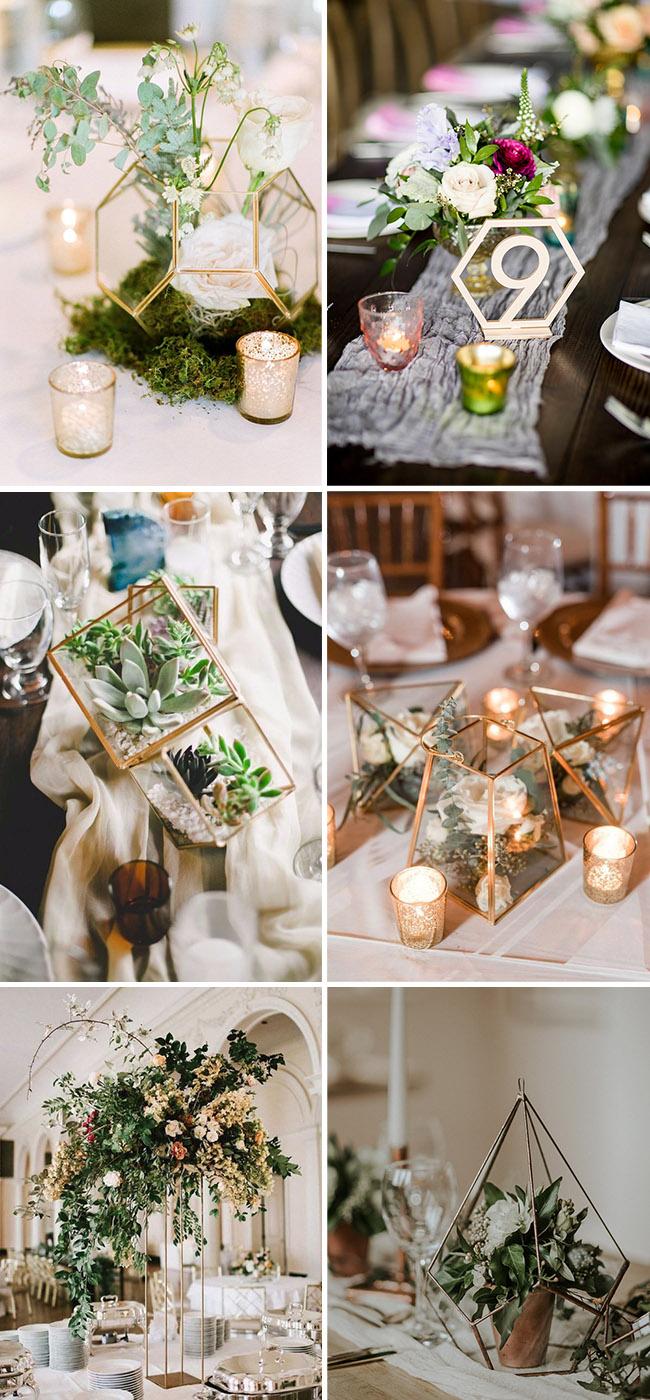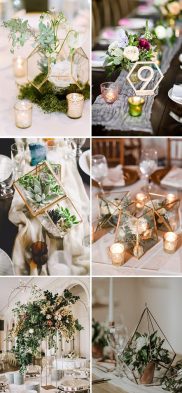 Geometrically formed hanging installations entwined with flowers provide a basic yet elegant appearance. Flowers for centrepieces and even the wedding bouquet can be stacked to create a unique form, and bright or pastel hues should be picked carefully to match the theme. The geometric wedding motif should undoubtedly be reflected in the ceremony background, which may be accentuated with strategically placed or draped flowers.
116. Colorful Geometric Wedding Theme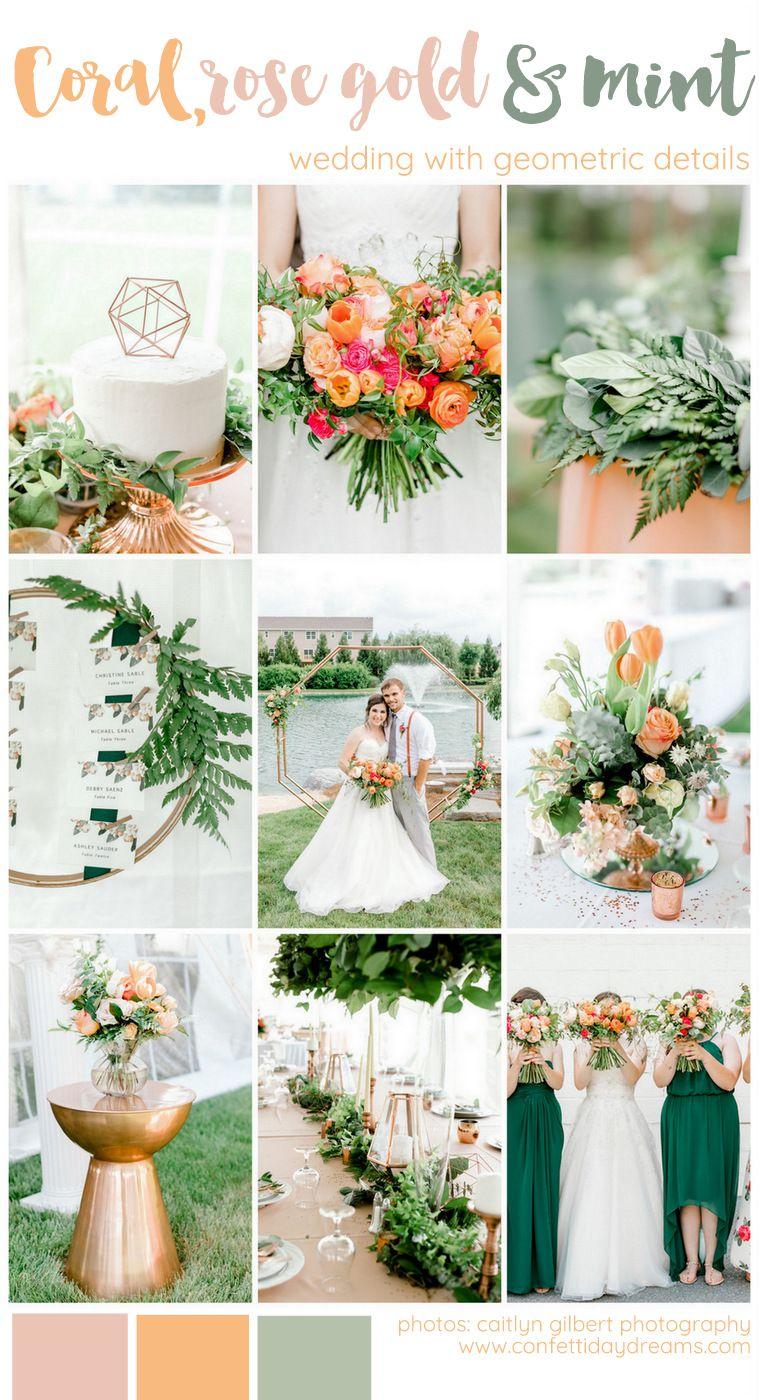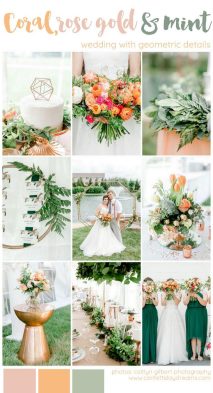 Consider contrast while choosing colours for a geometric-themed wedding. To accentuate the forms and give the décor an overall clean aspect, it must be contrasted. Deep purple contrasts with a bright white background, gold and brown contrast with off-white, deep green contrasts with clear glass or silver, and burgundy contrasts with pastel pink. Color is really important in achieving that geometric appearance.
117. Himmeli and Terrarium Decor Wedding Theme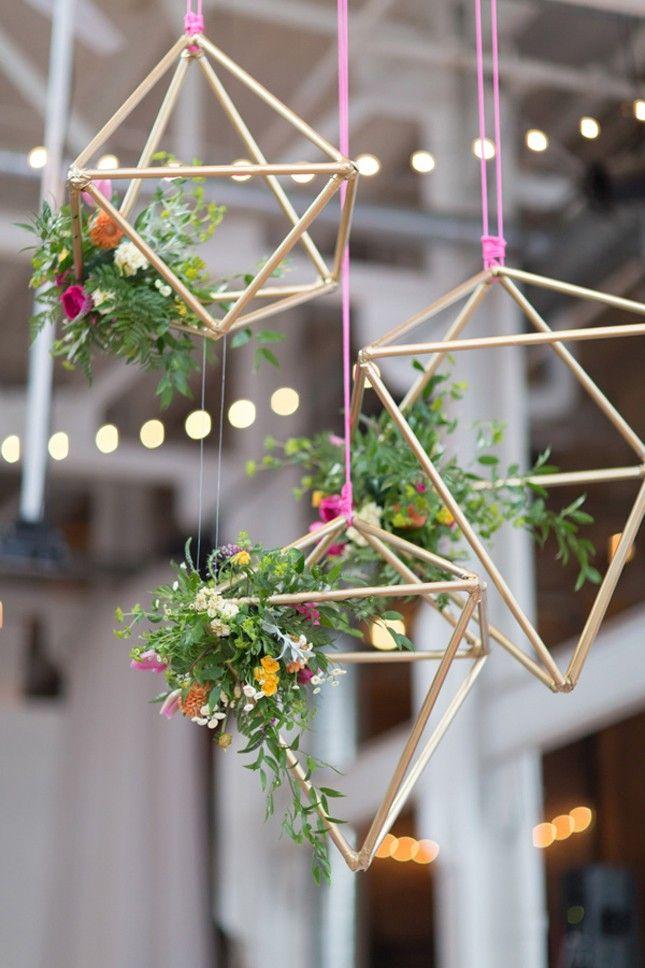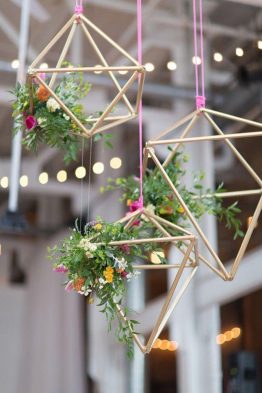 Table centrepieces, hanging decorations, and even backgrounds may all benefit from geometric sculptures and decorations. If you're looking for inexpensive wedding theme ideas, Himmeli and terrarium may be purchased or built by hand, and they can be used in a variety of ways. Their geometric forms make them excellent for a geometric themed wedding when paired with flowers or plants as air plant décor. Consider incorporating himmeli and terrarium in your wedding décor if you're thinking about gorgeous wedding themes.
118. Newest Stylish Wedding Theme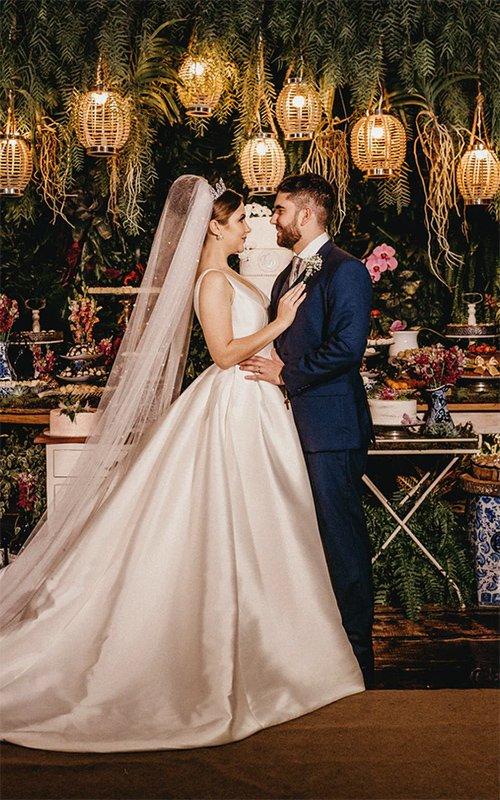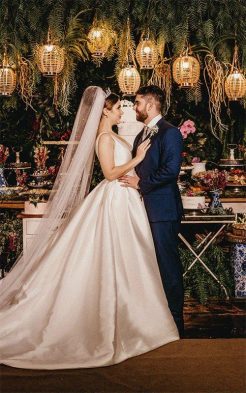 New, distinct, and otherwise, alternative wedding themes may be ideal for the couple who wishes to be trend setters and attempt something different from the others. The goal is to maintain it fashionable and sophisticated, therefore elegance and simplicity are essential. This sort of motif might be contemporary and minimalist, or even antique.
119. Laser Cut Wedding Theme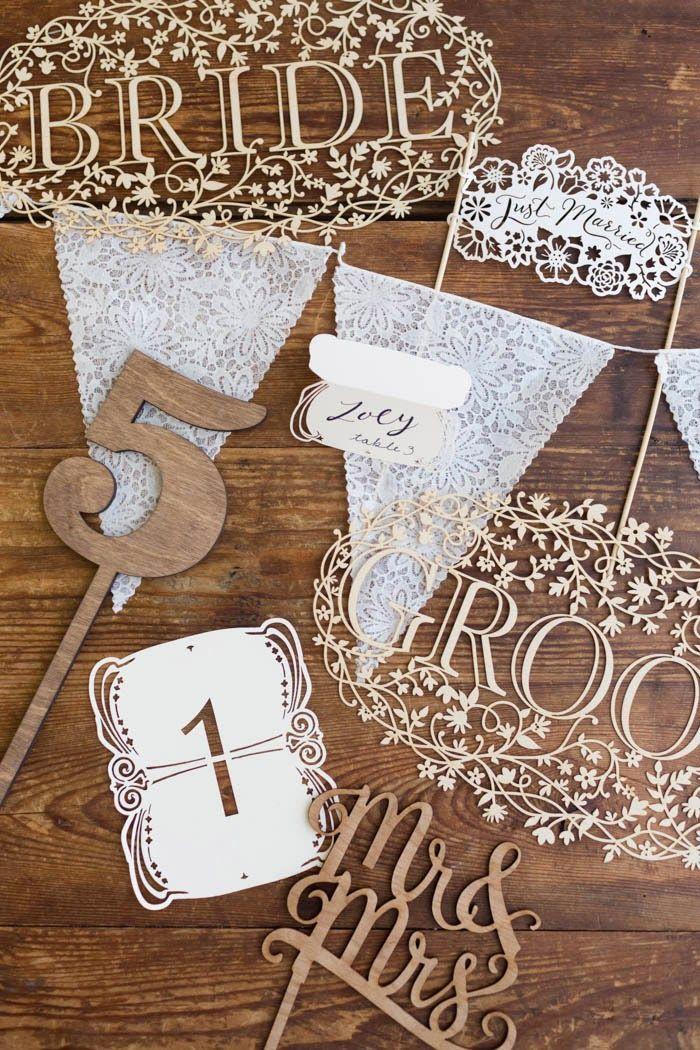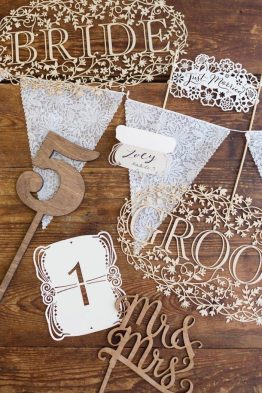 Consider laser cutting your wedding invitations and even centrepieces for genuinely unique and beautiful wedding decorations. These custom-made patterns are undoubtedly trendy, and if done correctly, they are sure to impress your visitors. The delicate efficacy and accuracy of laser add a fragile elegance to your décor, which may be the start of something absolutely spectacular.
120. Geode Wedding Theme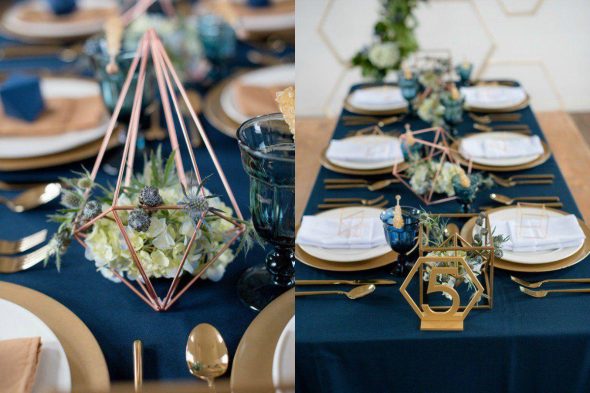 This beautiful rock cavity's non-traditional character, as well as its therapeutic powers, make it a really one-of-a-kind and elegant addition to your wedding décor. Backdrops, hanging installations, table numbers, and even cake toppers may all be made out of geodes. If this is a part of your wedding theme, you cannot be accused of being unstylish because it comes in various earthy colors. Geode decorations go nicely with a variety of wedding reception themes.
121. Concrete Wedding Theme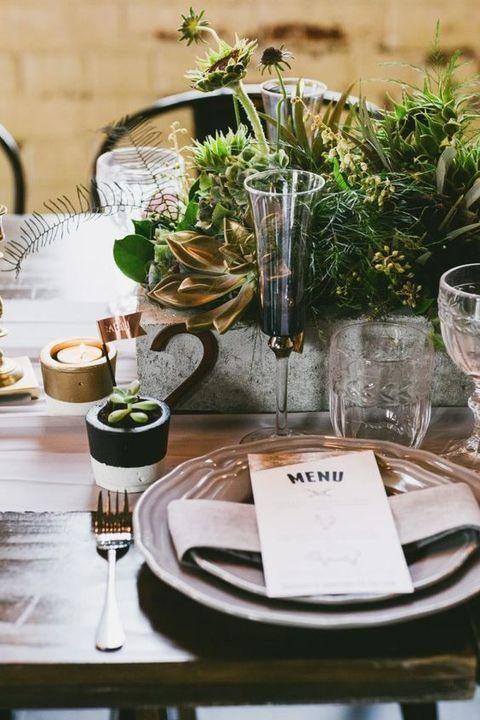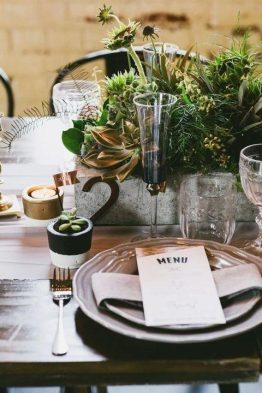 Any wedding will benefit from the stark aesthetic of concrete, which adds a beautiful, yet industrial and futuristic vibe. The current trend-setting pair should certainly consider adding this into their entire concept and decor for a great look. At any occasion, well-placed concrete and marble may produce a simple yet elegant aesthetic. Concrete fruit bowls, ball lanterns, table numbers that serve as centrepiece planters, rough concrete vases, and candle holders are just a few of the contemporary components you may use.
122. Safari Wedding Theme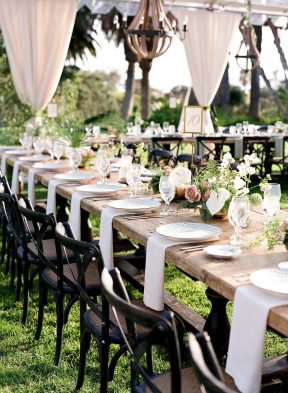 A safari theme inspired by nature and gorgeous animals may be a lovely wedding theme. You get this aesthetic when you mix an outdoor location with elements like animal prints, big trees or foliage, and camp-inspired decorations.
123. Llama Wedding Theme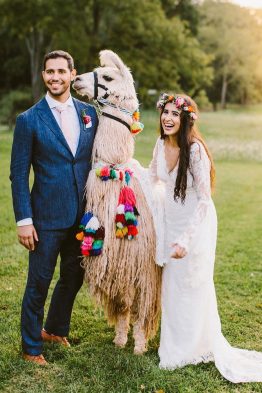 A llama is a creature that everyone adores. You may join the llama wedding trend if you want to add a distinctive touch to your wedding.