A credit card is a thin rectangular plate made of plastic or metal, issued by a financial company, which allows cardholders to borrow money to pay for goods and services. Credit cards require cardholders to pay borrowed money plus interest, as well as any additional agreed fees.
A credit company provider can also provide a line of credit (LOC) to cardholders, allowing them to borrow money in the form of cash advances. Issuers usually set credit limits in advance based on the individual's credit rating. Most businesses allow customers to make purchases with credit cards, which today remain one of the most popular ways to pay for purchases of goods and services.
Credit has been an economic cornerstone for some time. Surveys show that, on average, American household is estimated to have at least twelve credit cards, including charge cards. Although you may think that one credit card is almost the same as another, there are actually different characteristics for each type of credit card. It is good to know these differences between the three different types of cards on the market: a bank credit card, a travel credit card, a recreational credit card (although today a combination card for travel and entertainment has become more common) and a retail credit card or house card.
It may seem unbelievable, but credit card issuers clog emails with more than 2.5 billion offers inviting people to apply for a credit card. Even those who cannot apply for a regular credit card due to serious credit problems can now get it; some credit card issuers even specialize in this particular type of market. And financial gurus say at least a billion credit cards are in circulation in the United States alone.
Note: All types of Credit Cards shown in this page is in alphabetical order.
Types of Credit Cards
Types of credit cards include Visa, MasterCard, American Express, and Discover. Explore the different types of credit cards, how they work, and what to consider when choosing a card for yourself or a loved one.
1. 0% Intro Apr Credit Card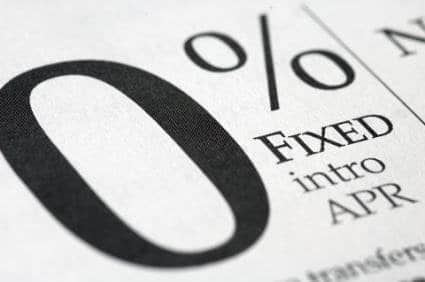 Credit card interest rates can be relatively high, with average APRs between 15% and 23%. Thus, a credit card with the 0% intro APR can be an attractive option for consumers who want to make a big purchase and pay for it over a period of time.
APR will increase over time, so it's important to check the post-intro APR before applying. A 0% intro APR may be useful, but you will definitely want to read the fine print.
2. Airline Credit Card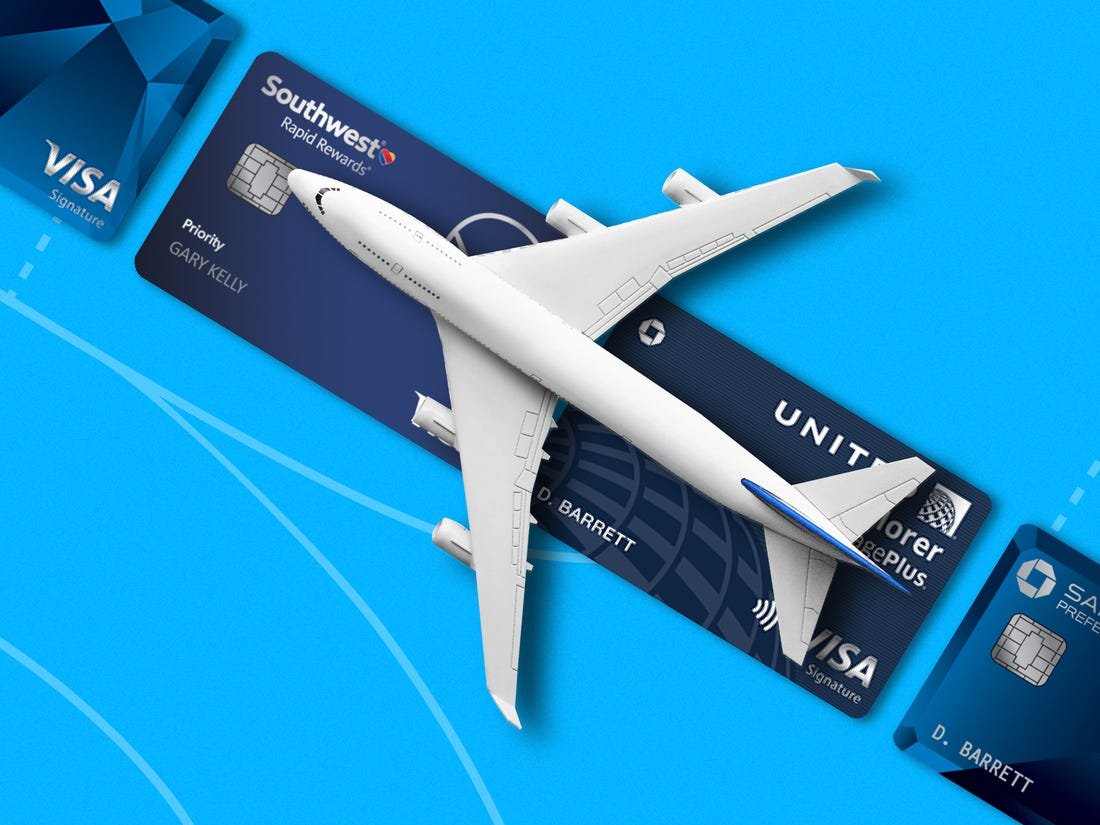 Airline credit cards are usually products that catch up with airlines to bring you specific rewards for this brand, although there was a move last year to offer increased total rewards that you might want to consider right now. These products, called co-branded cards, reward you for your loyalty to this brand through in-flight purchases and tickets, as well as for certain brand benefits.
Keep in mind that you will want to choose a card partnering with the airline that you will actually use, otherwise it makes no sense to earn all these miles. For example, American Airlines has a hub in Charlotte, while United has a hub in Houston, and Delta is based outside Atlanta. Where you live and leave, your decision must be taken into account.
Each airline's credit card is slightly different, so be sure to read its terms and conditions to find out how many miles you earn for every dollar you spend. Other things you need to pay attention to: how many miles do you need before you qualify for a free flight ticket, if there is a limit on the number of points that can be earned annually, and if unused airline miles expire. Some expire in five years, while others do not expire.
Airline mile reward programs can be expensive for credit card companies, so many of these cards come with an annual fee. This type of incentive program is useful for frequent travelers or those who want to use their card to plan vacations, but the fee associated with this can make it impractical for other card holders.
3. Travel Credit Card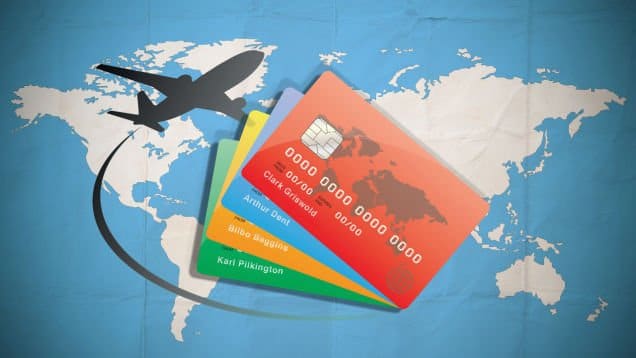 Travel credit cards are bonus or rewards cards that help you win a free travel, achieve elite membership at hotels and airlines, and enjoy many other travel-related fins.
Each traveler has different priorities for travel rewards, so consider what is most important to you when choosing a credit card for travel rewards.
With a credit card for travel, you earn miles with a credit card for every purchase that you can use for any future purchases on this card. When repaying as a credit statement, miles on credit cards usually cost one cent per mile.
4. Balance Transfer Credit Card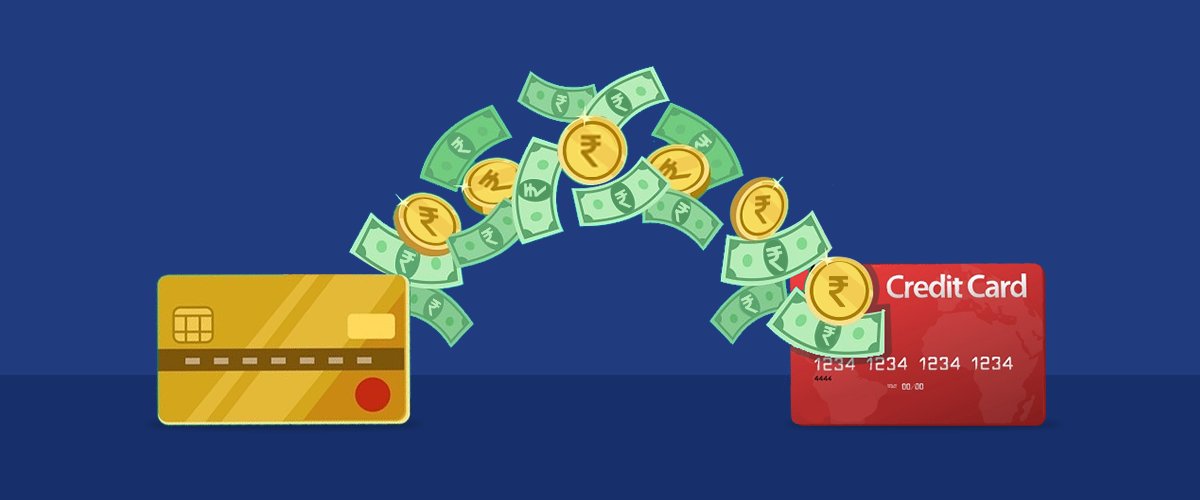 While many credit cards come with the option of transferring balances, a credit card for transferring balances is one that offers a low introductory rate for balance transfers over a period of time. If you want to save money from a balance with a high interest rate on an existing card, balance transfer is a good way.
Interest rates on balance transfers vary – some are 0%, but, as a rule, a qualifier is charged as a fee for each transfer. The lower the promotion rate (and the longer the promotion period), the more attractive the card. However, you often need good credit to qualify.
5. Business Credit Card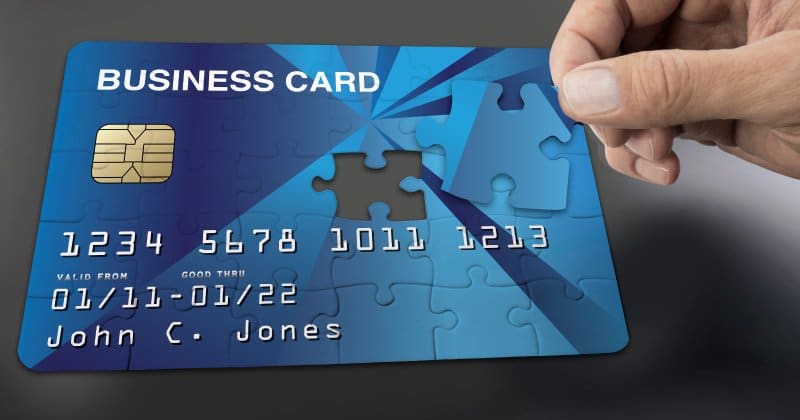 Business credit cards are designed specifically for business use. They provide business owners with a simple method for separating business and personal transactions. Standard business credit and charge cards are available.
Even for a business credit card, your personal credit history is taken into account because the credit card issuer must still hold accountable the person responsible for the credit card balance.
6. Cashback Credit Card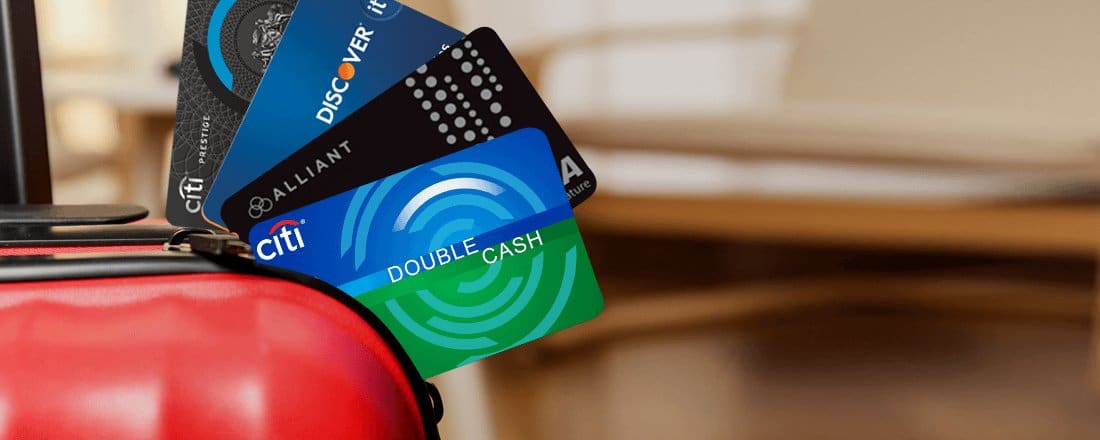 Cashback credit cards offer a certain percentage of the purchase amount as a cashback each time a card transaction is made. The bank may also mention criteria such as a cashback applicable only to gas transactions.
The idea of cashback money and prizes is the same – it's just an incentive to use your card. Despite the fact that cashback is easy to understand and manage, bonus points are a bit complicated due to the extra step – first accumulate them and then exchange them at a later stage.
Some cards allow you to convert prize points into cash, but the percentage may not match. At the same time, there are bonus credit cards that allow you to convert miles, which can be better than a cashback, especially if you travel often. Therefore, you must make the choice according to your needs.
The easiest way to maximize the benefits of your cashback credit card is to use it for the bonus category. For example, if your cashback credit card offers fuel benefits, you should list your fuel costs on this card to get the most out of it.
7. Charge Credit Card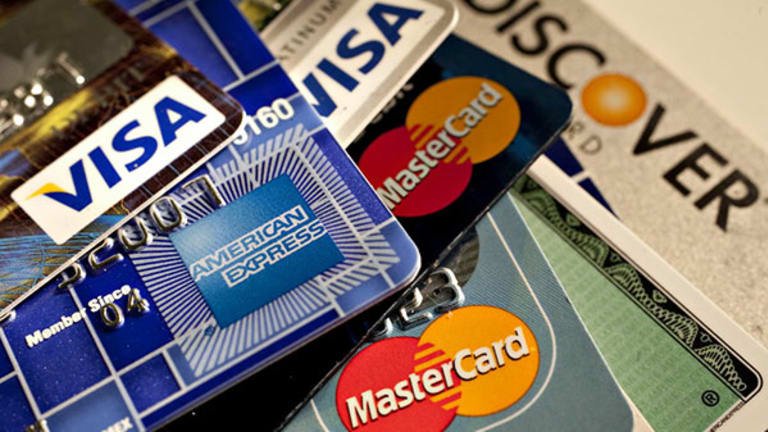 A charge card works like a type of credit card that requires you to pay your full balance at the end of each payment cycle, rather than making the minimum monthly payments on your balance for several months.
Charge cards are best for people who are able to repay their credit balance every month. They are generally more expensive than most credit cards, but payment card holders enjoy some additional benefits, such as the absence of a pre-set cost cap or access to the American Express membership reward program.
8. Co-Branded Credit Card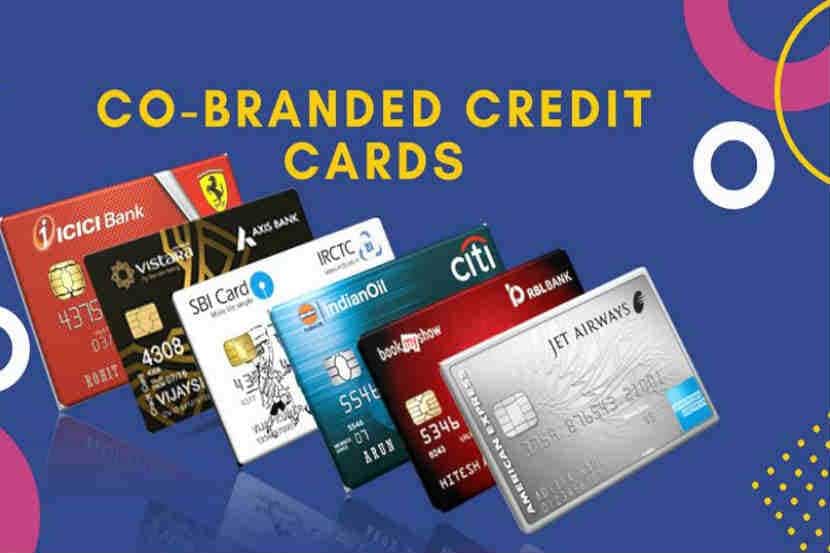 Banks are tied to brands to issue co-branded cards, which offer special discounts and offers when making transactions related to the brand. Although you can make other transactions, they will not be very profitable. This strategy is commonly used to increase the customer base for a brand.
A co-branded card is based on a relationship between a credit card company (e.g. Visa or American Express) and its marketing partner, who is usually a retailer (e.g. Costco, American Airlines, or Best Buy). The user often decides to register on the card, as suggested in the store where they often makes purchases.
The card works like a regular credit card, which means that it can be used anywhere, for any purchase, and is not limited to its branding partner. When used correctly, co-branded cards are a win-win option for a credit card company, a retail partner and a consumer, which is why they are so popular.
9. Commercial Credit Card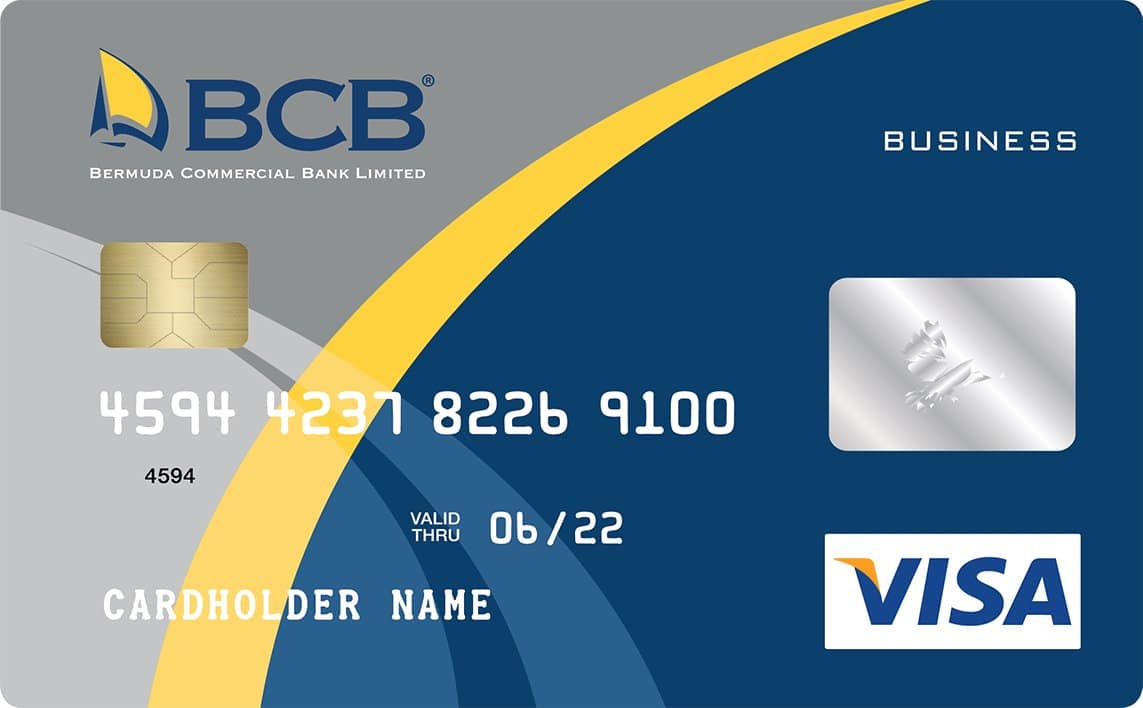 A commercial card is a credit card that employers issue to their employees to make purchases on behalf of their company. Commercial cards are often issued as co-branded cards with retailers and help businesses manage their expenses by collecting all of the charges made by employees in one place.
If you want to use the card for business expenses, a commercial card is ideal. Save on travel and expenses and easily manage payments for purchases. For large companies, corporate cards offer additional benefits and tools, such as 24×7 MIS, cost analysis and uninterrupted accounting.
10. Entertainment Credit Card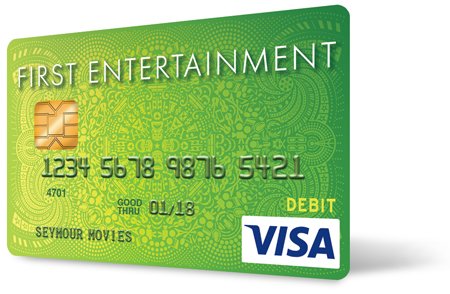 Credit cards that offer discounts and offers for entertainment related expenses are known as entertainment credit cards. Such spends include buying movie tickets, concert tickets, tickets to an amusement park, and other events.
Entertainment credit cards offer attractive rebates such as: one plus one offer for movie tickets from individual merchants. Free movie tickets for the premiere shows if you are a customer of privileges.
11. Gasoline Credit Card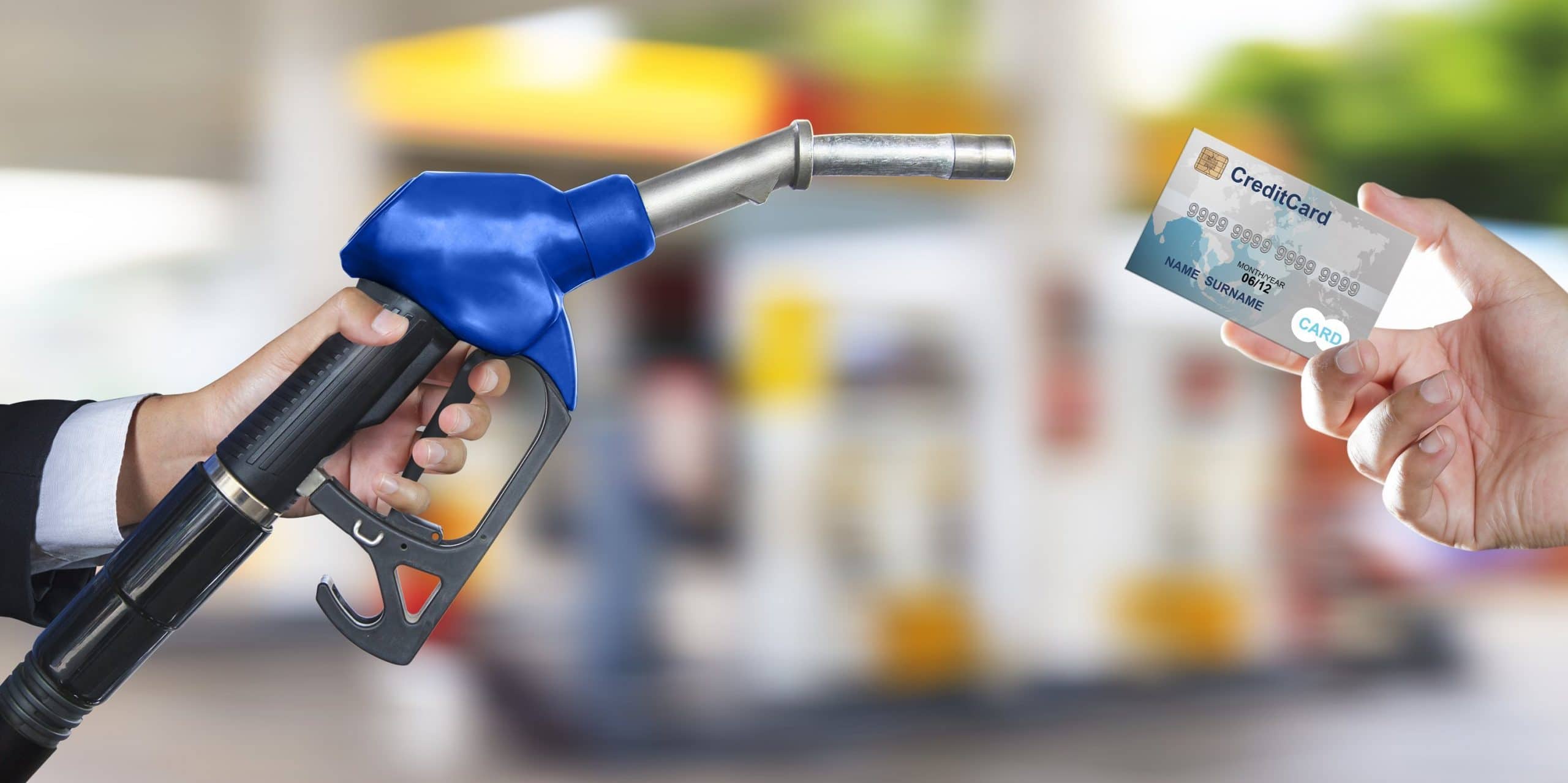 Gas cards are available in two types: general and brand specific. General cards apply equally to all gas companies, while cards of specific brands prefer one gas company. For example, a regular gas discount card can return you 1% in cash for regular purchases, but it rewards you with 5% in exchange for buying gas or automatic service at any company. Unlike a card associated with a gas company, it will give you a 1 or 2% discount for regular purchases, but you will get a 5% discount only when you buy gas at gas stations in that company.
If you want to be loyal to a particular gas company, you can use a card of a particular brand, but if you want to choose the nearest station, you may need a general card for a discount on gas. It is also important to remember that a gas company can be very popular in one country, but uncommon or nonexistent in other states, which makes credit cards for a particular brand less than ideal for long trips.
12. Generic Airline Miles Card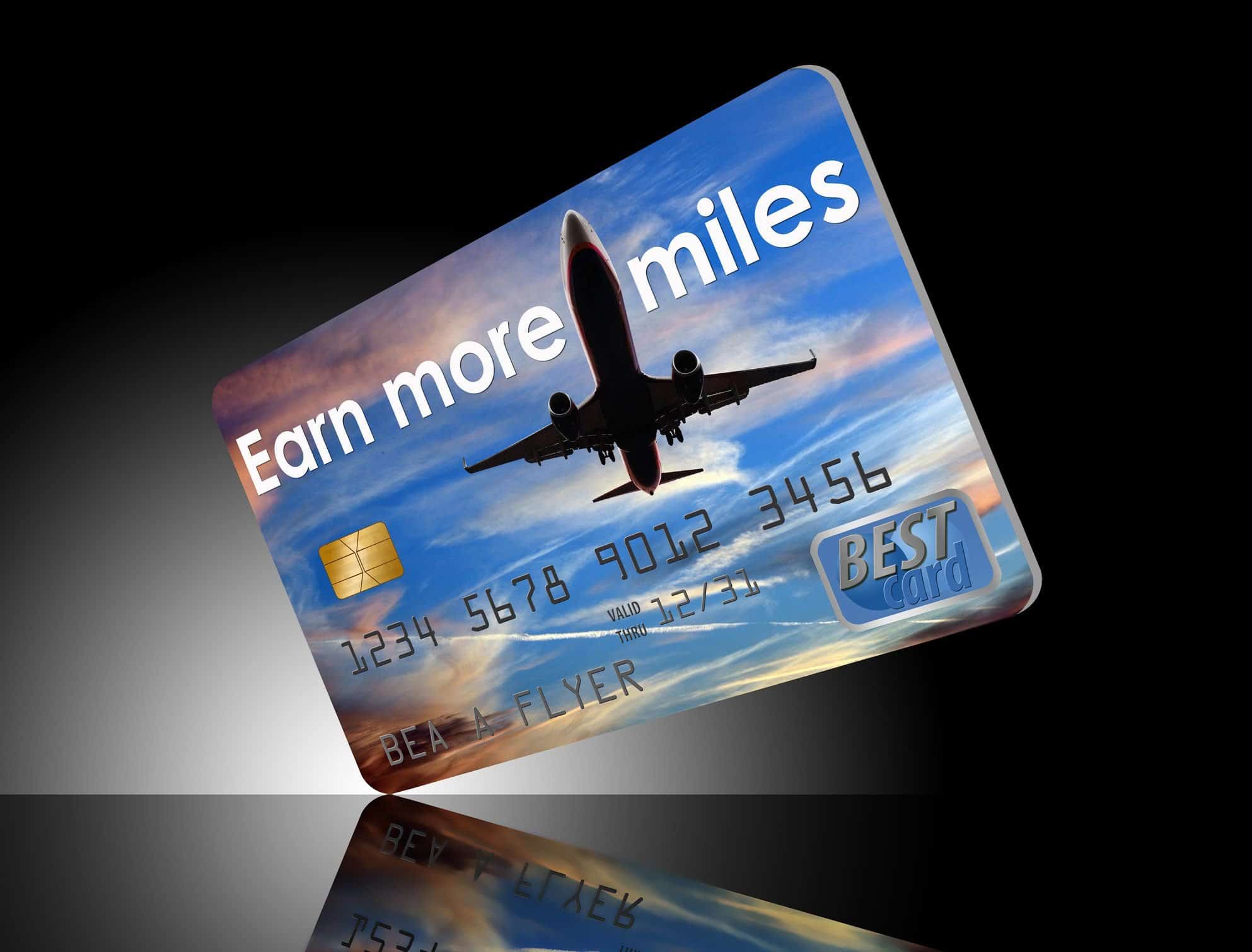 These credit cards allow you to redeem reward points for your flight by plane through any airline, travel agent or online travel site. This is a great option for people who do not participate in the frequent flier program and are not loyal to any particular airline. This gives you the flexibility to redeem miles for which the airline is best suited for your travels. With a common airline card, you earn points for every dollar you spend on it, but since it is not associated with a specific airline, you cannot earn extra points by flying.
13. Hotel Credit Card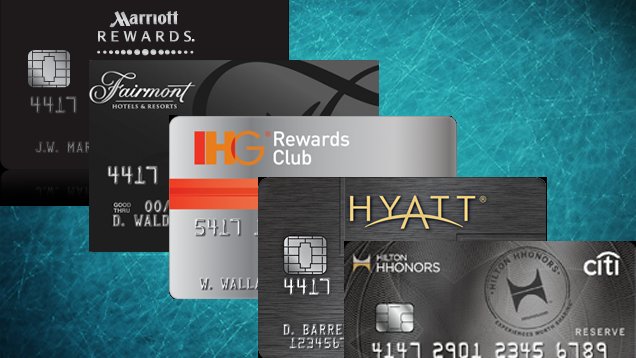 This is a credit card genre specific to hotels and travel. Some cards are co-branded with hotels. These credit cards allow you to earn points for all purchases, in addition to bonus points for dollars spent on staying in the respective hotel chain. You can redeem your points for free nights and upgrades in the hotel chain your card is co-branded with.
Then there are broader hotel and travel cards, with which you can exchange points for travel, a admission in a theme park, accommodation in large hotel chains and much more. Because these reward programs can be expensive for credit card companies, many of these cards have an annual fee. If you do not travel often, the annual fee may negate the benefits of rewards earned.
14. Lifestyle Credit Card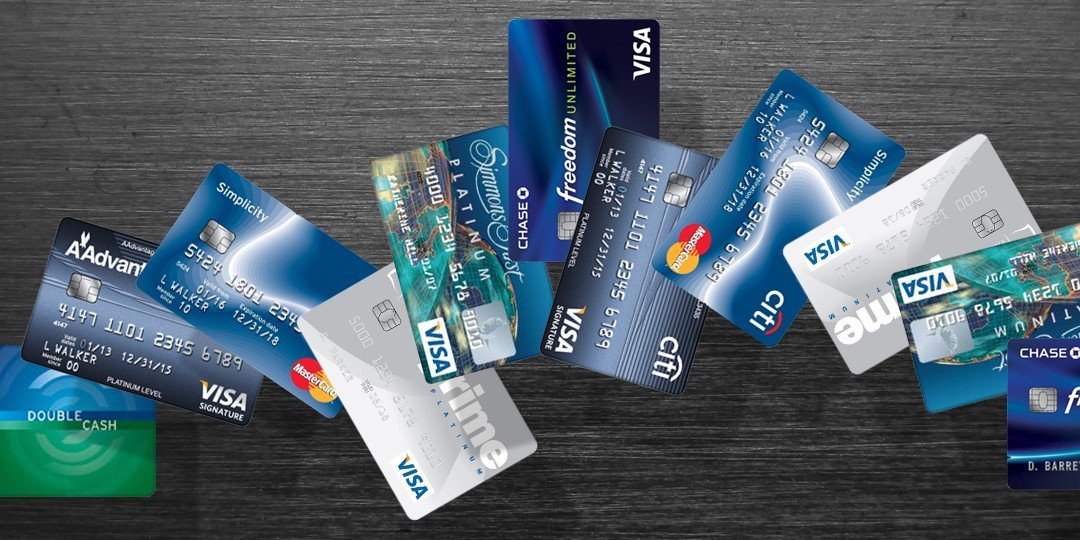 This type of credit card provides benefits when you swiped the card for lifestyle expenses, such as premiere screenings, nightlife, fashion shows, and more.
15. Limited Purpose Card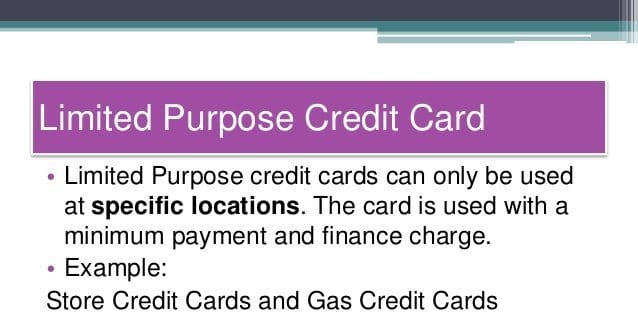 Limited credit cards can only be used in certain places. Cards with limited access are used as credit cards with a minimum payment and finance charge. Credit cards and gas credit cards are examples of limited credit cards.
16. Low Interest Credit Card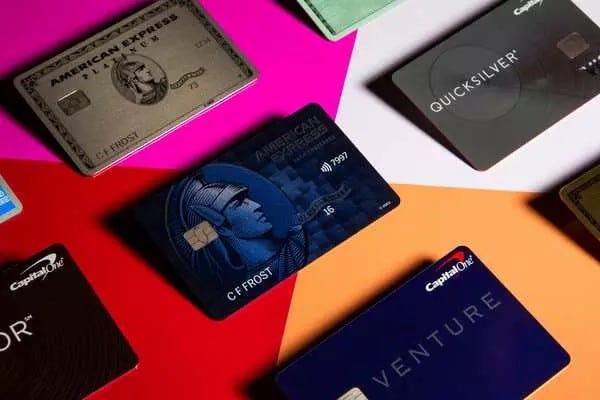 Credit cards with a low interest rate offer either a low initial interest rate, which switches to a higher percentage after a certain period, or one interest rate with a low fixed interest rate. Cards with a low interest rate can be very useful when consumers need to make a large purchase, since they allow you to repay it from a few months to a year with a very low or zero percentage. Before using a low-interest card, familiarize yourself with all the conditions of the entry rate so as not to be surprised at commissions or accrued interest.
17. No Annual Fee Credit Card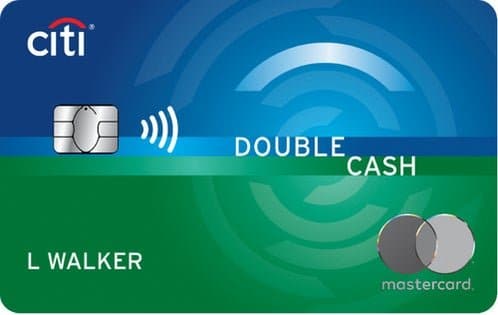 A credit card without an annual fee is one that does not charge an annual fee for using a credit card. This can be considered a basic loan or just above this level, which gives very few advantages. People at the initial level of using a credit card or those who use a limited card would prefer a credit card without an annual fee.
18. Premium Credit Card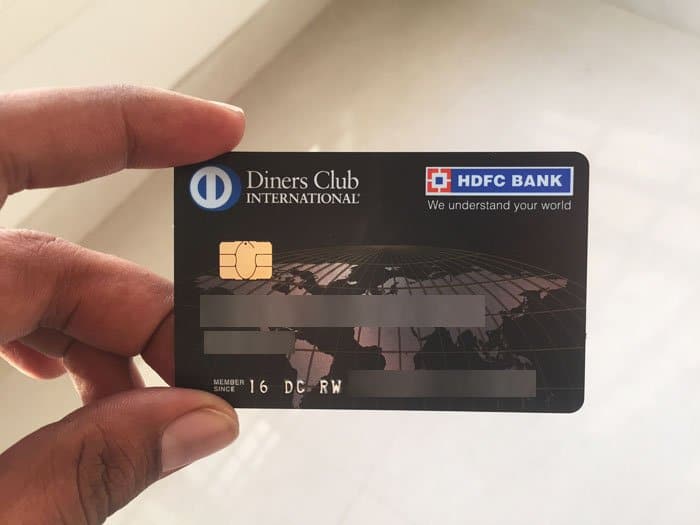 Premium credit cards are for the elite. Free access to golf clubs, airport loungers, concierge services and insurance are provided. Free coupons for travel and hotel accommodation can also be offered. Some cards also offer a personal account manager to manage the cardholder's assets. Not everyone can get approval to own this card.
19. Prepaid Credit Card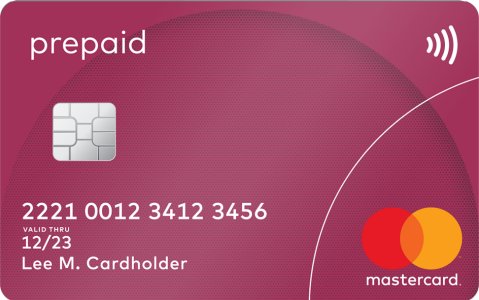 Prepaid cards require replenishment before they can be used. For each transaction that you make using the card, the funds are withdrawn from the card balance. The financial or minimum payment criteria do not apply to this card.
20. Rebate Card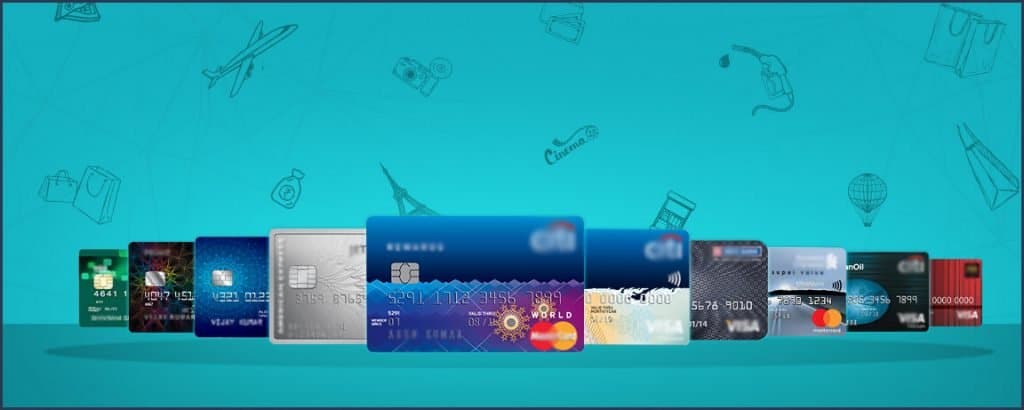 A discount card is a debit card that provides the funds promised by the business as a rebate. They are often offered to those who make a specific purchase, or for loyalty to the company, accumulating a certain amount of money or the number of purchases in points from a particular company.
21. Unsecured Credit Card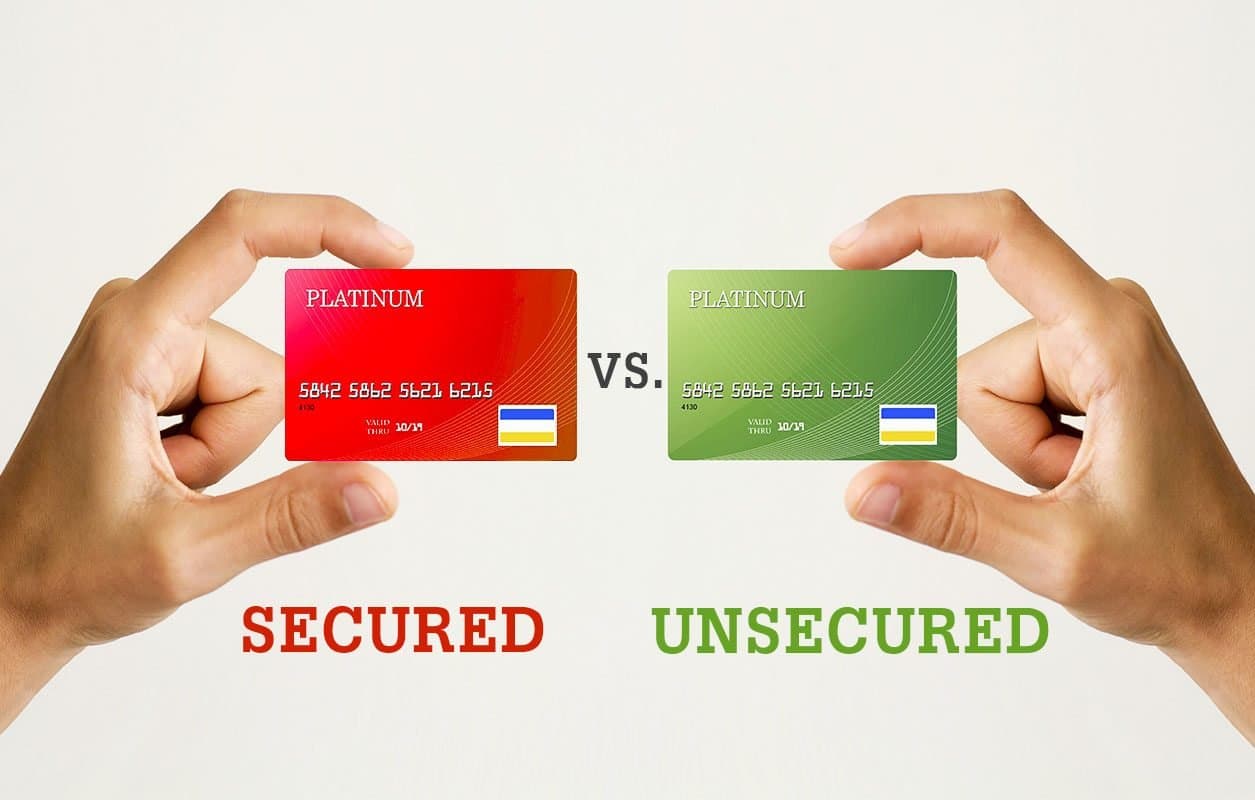 Unsecured credit cards are the most common type of credit card. Unlike secured credit cards, unsecured credit cards do not require cash deposits as collateral.
These cards are good for most consumers and can help get credit for responsible use. Travel rewards and cash back cards are typical examples of an unsecured card.
22. Retail Credit Card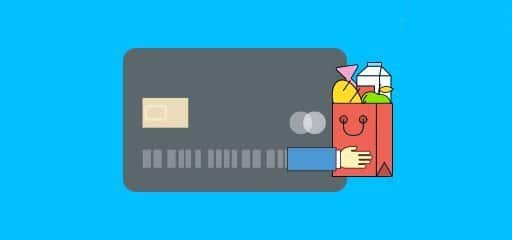 A retail credit card is one that rewards you for expenses at retail outlets. There are various retail credit cards to choose from, depending on the pattern of your expenses and the type of stores in which you usually shop. Some cards offer cash back, reward points, air miles and other benefits.
Card holders can receive merchandise discounts or bonus points when buying from a seller-sponsor. Some cards are co-branded, which allows cardholders to use cards at any other store that takes cards from a bank or card network.
23. Reward Credit Card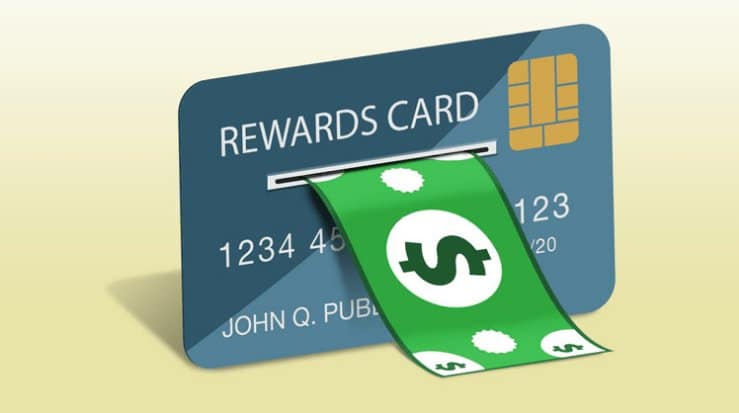 As the name suggests, reward cards are those that offer rewards on credit card purchases.
There are three main types of reward cards: cashback, points, and travel. Some people prefer the flexibility of cashback rewards, while others like points that can be redeemed for money or another item. Travel rewards cards remain a favorite among regular travelers due to the opportunity to earn free flights, hotel accommodation and other tourist benefits.
24. Secured Credit Card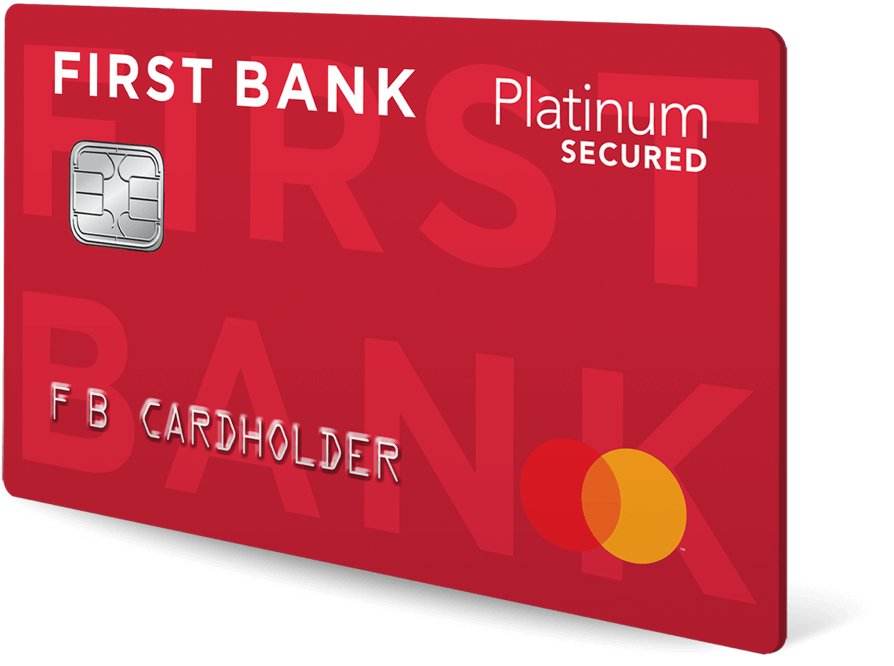 Secured credit cards are an option for people who do not have a credit history or who have damaged their credit status. Secured cards require a security deposit to be placed on the card. The credit limit for a secured credit card is usually equal to the amount of the deposit made on the card, but in some cases it may be greater, such as a major default such as defaulting on a mortgage payment. It's worth noting that you still have to make monthly payments on a secured credit card balance.
25. Standard Credit Card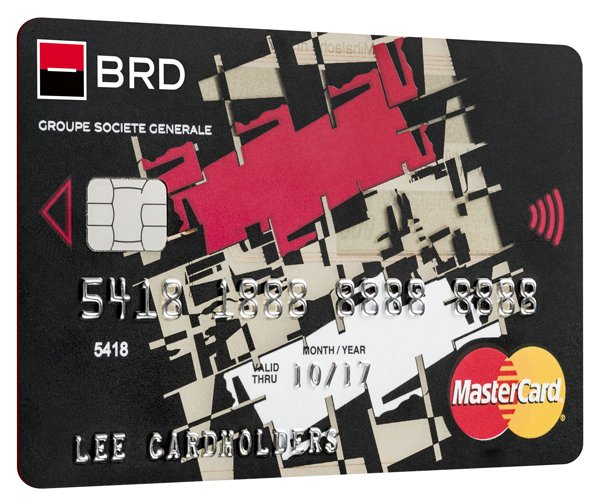 Standard credit cards are called simple "plain-vanilla" credit cards because they do not offer redundancy or rewards. They are also relatively easy to understand. You can choose this type of credit card if you need a card that is not complicated and you are not interested in earning rewards.
A standard credit card allows you to have a working balance up to a specific credit limit. Credit is spent on the purchase, and then an additional credit is provided after the payment is made. A finance charge applies to balances at the end of each month. Credit cards have a minimum payment that must be paid by a certain date of evasion in order to avoid late fees.
26. Starter Credit Card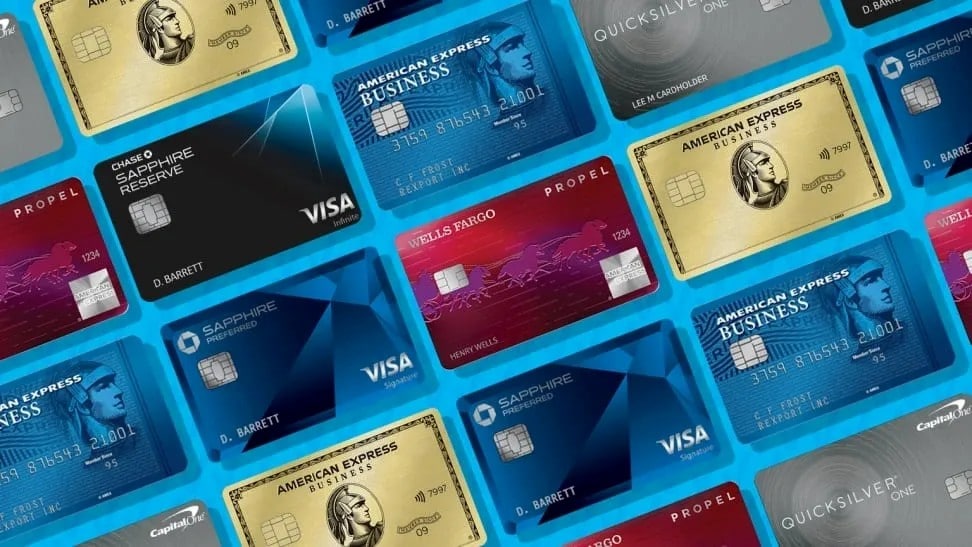 As the name implies, a starter credit card is intended for people who have a limited credit history or have no lending experience at all. A starter card, which may be a good option for a first credit card. It usually comes with a small credit limit.
These cards can provide access to the credit system, helping you establish a positive credit history, since you use the card responsibly and pay your bill on time every month.
Typically, there are three types of initial credit cards: secured credit cards, student credit cards, and unsecured credit cards for bad or no credit.
27. Store Credit Card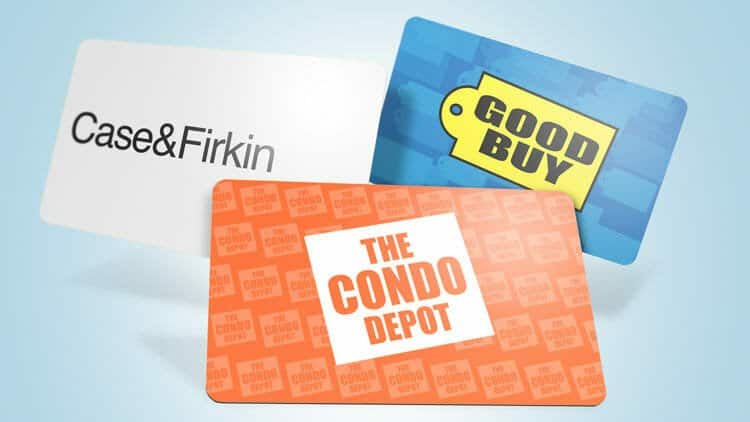 Retailers offer credit cards at the store – also known as retail cards. Some cards, including many department store credit cards, can only be used for purchases in a single store or group of stores. They are known as closed-loop cards. Others are open-loop or co-branded cards that can be used anywhere on the network, such as Visa or Mastercard.
Store cards can save you money. Many offer attractive discounts, such as a 20% discount on your first purchase when you sign up for a card at checkout. Some retail cards offer ongoing discounts, such as a 10% discount on a store or online shopping. Others offer rewards for loyalty, including cash back money or points to the retailer or elsewhere to use for purchases.
Usually, store credit cards have lower credit limits and higher annual rates than other types of credit cards.
28. Student Credit Card

Student credit cards are cards specifically designed for students who understand that these young people have virtually no credit history. For the first time, an applicant for a credit card will usually find it easier to get approved for a student's credit card than another type of credit card.
Student credit cards may be offered with additional benefits, such as rewards or low interest rates for balance transfers, but these are not the most important features for students looking for their first credit card. Students usually must go to an accredited four-year university in order to get approval for a student credit card.
29. Subprime Credit Card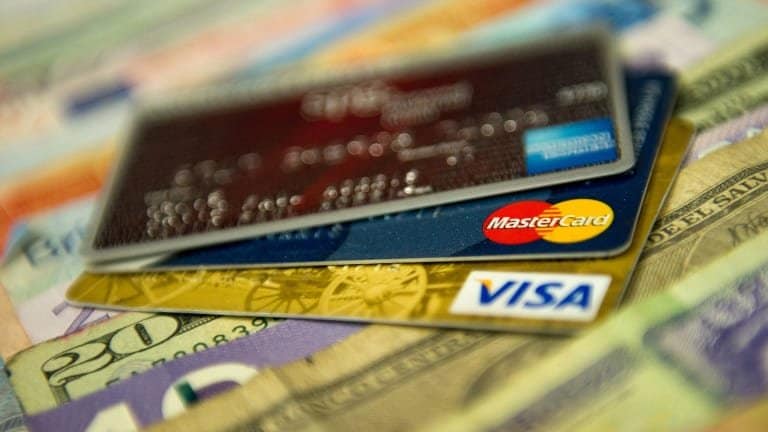 Subprime credit cards are an example of one of the worst credit card products. These credit cards are intended for applicants who have a bad credit history, and as a rule, these cards have high interest rates and fees. Although approval is often quick, even for those who have bad credit, conditions are often confusing. The federal government has developed rules on the amount of fees subprime that credit card issuers can charge, but card issuers often look for loopholes and ways to enforce these rules.
Despite the unattractiveness of subprime credit cards, some consumers continue to apply for cards because they cannot get credit elsewhere. This is a situation where you have to proceed at your own risk.
30. Super Premium Credit Card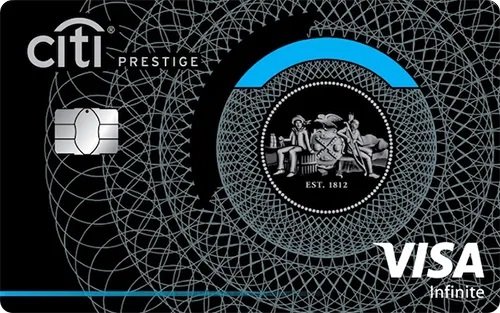 You do not need to be a millionaire to travel like one. This is due to the growing number of premium credit cards that offer a wide range of luxurious benefits and features for qualified cardholders. These credit cards offer participants access to the elite world of luxury travel, from concierge services to credit fees for your travel purchases and free access to the elite world of luxury travel.
And options go beyond credit cards for individuals and credit cards for small business owners, which makes a business travel a little more convenient and rewarding.
The card comes with 22K pure gold inlaid and without a set cost limit. It also offers a range of lifestyles and benefits for rewards.