Cabinets are the foundation of the kitchen and may offer value, functionality, and beauty. A cabinet is nothing more than a box on the wall in its most basic form. The choice of cabinets, after the plan, is the second most essential aspect in kitchen design. Your kitchen would be functionally incomplete without cabinets since they let you to store food such as spices, enclosed food, and cooking equipment such as sets of plates, bowls, and bunches of spoons, forks, and knives, among other things.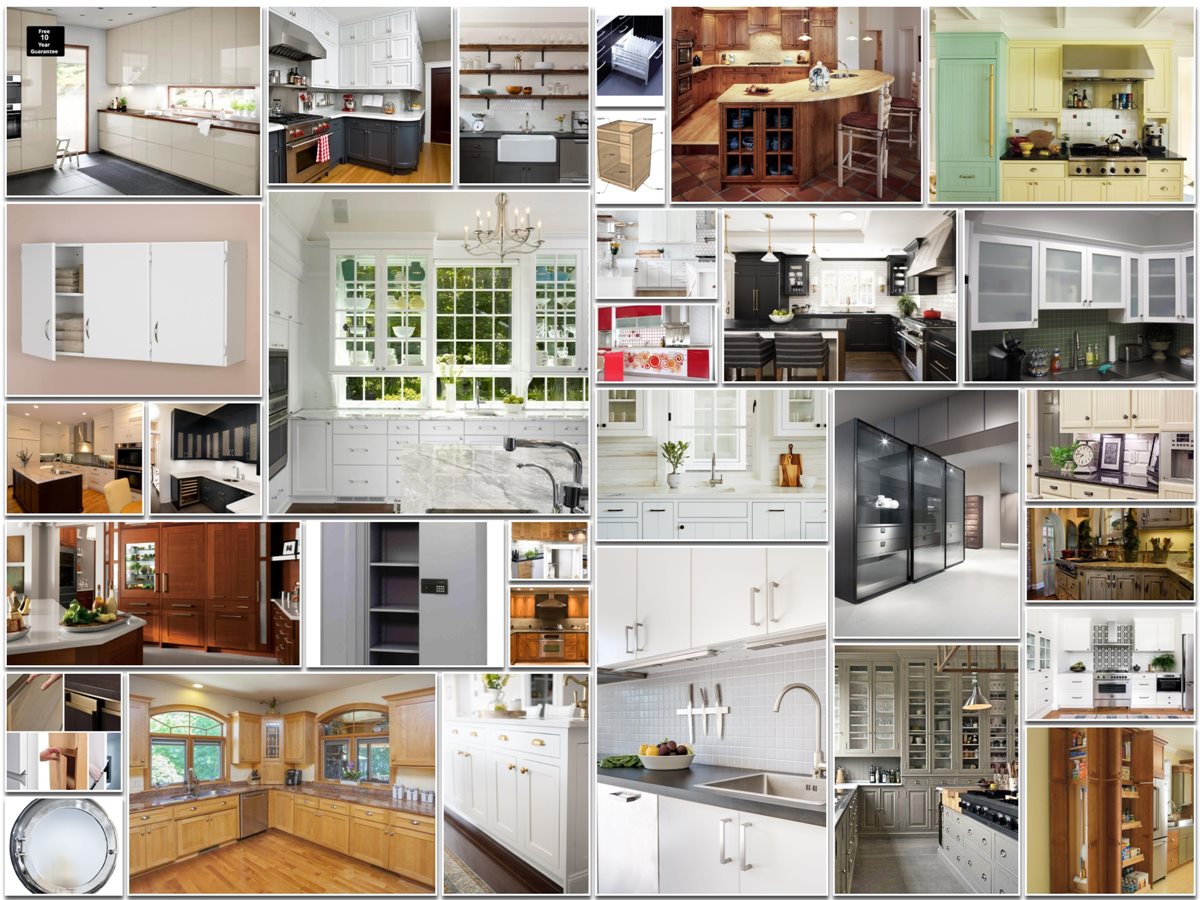 To put it another way, cabinets assist you in keeping things tidy and organised. As a result, it makes sense to invest in functional and elegant kitchen cabinets with attractive doors. Keep in mind that the exterior of your kitchen cabinet door will be the first thing that others see, so choose kitchen cabinets with attractive doors. Cabinets may be mixed and matched to create a new cabinet type. Stacking wall cabinets, for example, can be used to create a tall utility or pantry cabinet that spans from floor to ceiling. A distinctive design may be achieved by combining base and wall cabinets for an island.
To make a wall oven cabinet, stack a drawer base cabinet with a wall cabinet. Basic cabinet combinations may be utilised to build an unlimited variety of bespoke kitchens. Kitchen cabinets are unquestionably the backbone of today's kitchen, and they're also the component that requires the most attention from us. Depending on the design and materials you pick, as well as the types of kitchen cabinets you choose, their installation might be inexpensive or expensive. After all, these cabinets keep the kitchen looking nice and tidy and prevent clutter from being seen.
The kitchen cupboards are the next focal area once the general layout of the kitchen has been selected. Plus, there's more. A skilled interior designer's job is to come up with kitchen cabinet designs that maximise space while lowering expenses. Wall, base, and tall cabinets are the three fundamental cabinet kinds. These basic cabinets may be customised to hold specialised kitchenware, exhibit art or dishware, or reinforce a style with unique cabinet design.
Different Types of Cabinet
Here is the latest list of all types of cabinet that you should know about.
1. Base Cabinet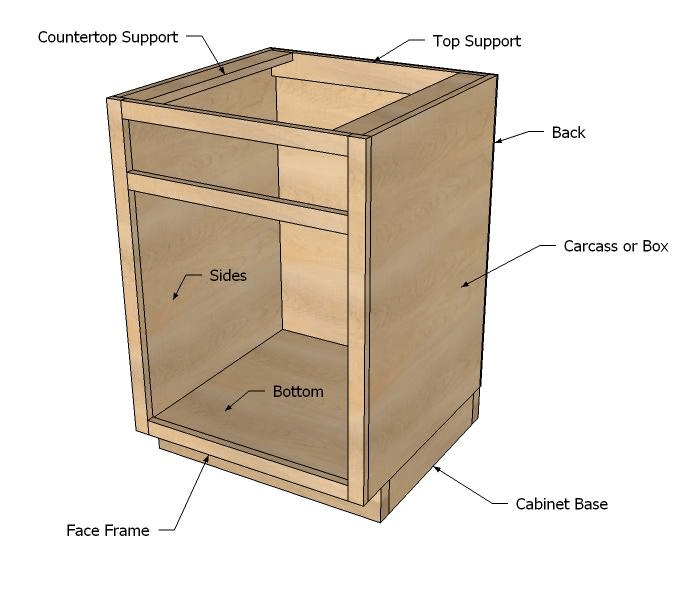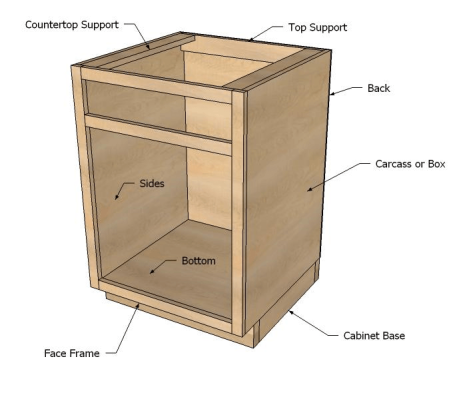 The footprint of your floor design is established by base cabinets, which carry the brunt of the daily workload. The counters are supported by base cabinets that are placed on the floor. Kitchen islands are made by combining base cabinets and installing them on-site.
2. Wall Cabinet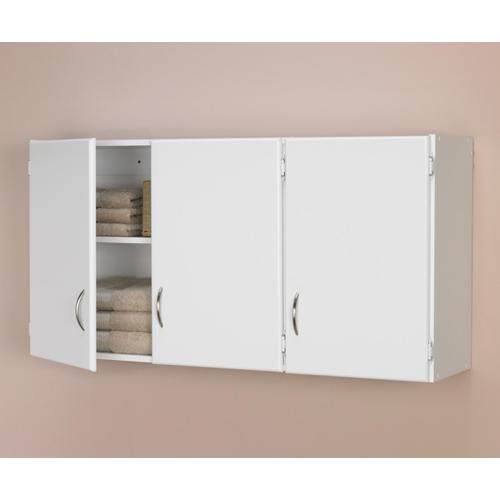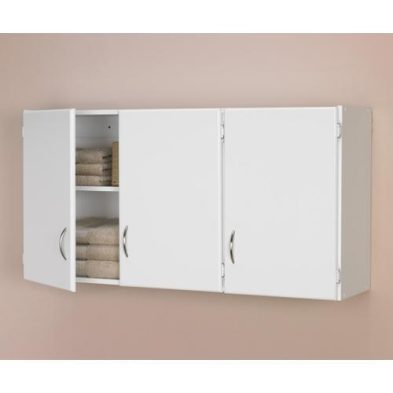 Wall cabinets, as the name implies, are cabinets that are attached to the wall. Upper cabinets or "uppers" are another name for wall cabinets. Three distinct heights, numerous widths, unique depth choices, and glass door options provide these cabinets the maximum design versatility. From floor to ceiling, wall cabinets layered as base and tall cabinets form an accent wall that can hold everything from cookbooks to appliances. Wall cabinets that reach the ceiling can be utilised to store speciality serveware and cookware that is seldom used.
3. Pantry/Utility Tall Cabinet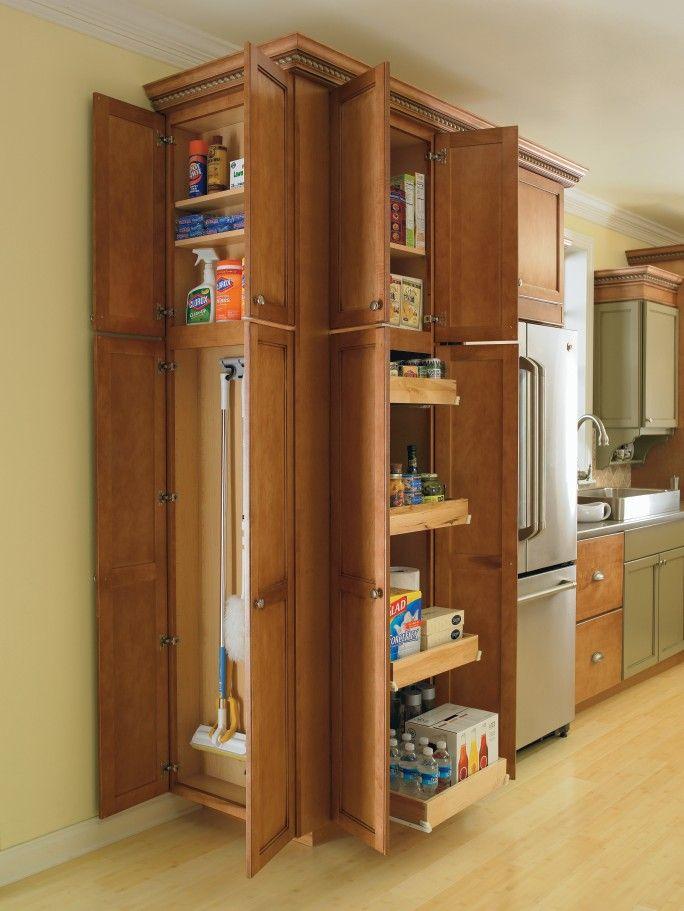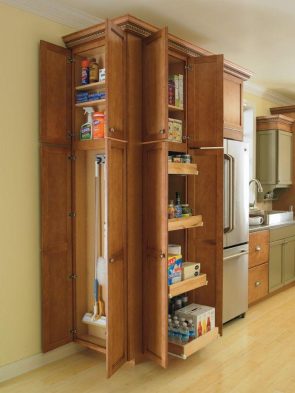 From floor to ceiling, a tall pantry or utility cabinet may be found. It may provide up to four cubic feet more storage in the same area than a wall and base cabinet. It serves as a pantry, storing anything from minor gadgets to canned goods. Built-in ovens and microwaves can also be accommodated in the tall utility cabinet.
4. Tall Kitchen Cabinet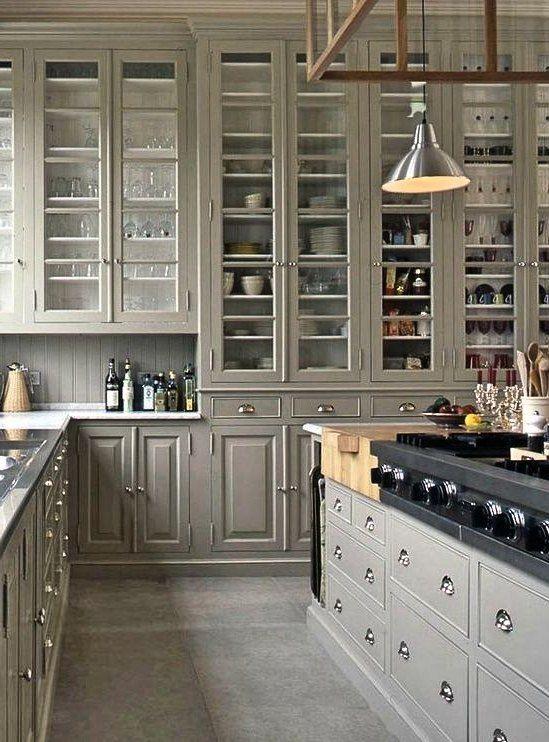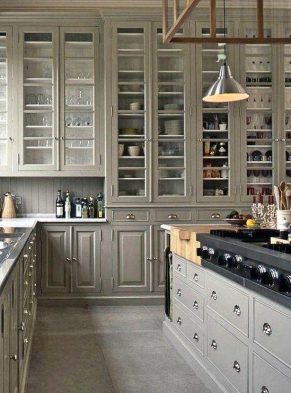 Tall kitchen cabinets, often known as utility or pantry cabinets, can be free-standing or stretch from the floor to the ceiling. Because tall cabinets serve such a practical purpose, you'll never run out of storage space if you install one. These are also useful for organising all of your uncontrollable stuff and keeping them on hand at all times. In fact, with a little technical assistance, ovens and microwaves can be accommodated in these cabinets.
5. White Kitchen Cupboards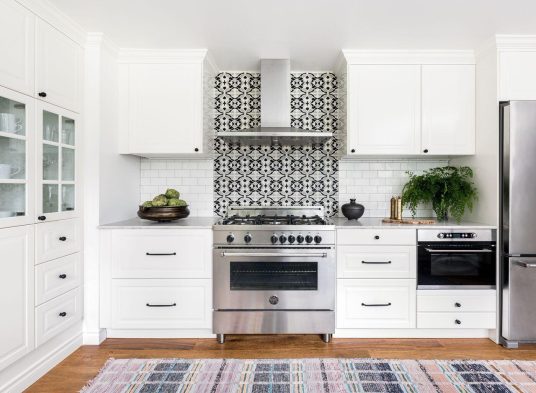 The colour white goes with any kind of kitchen cabinet. This is a less popular but elegant kitchen cabinet design. These cupboards have a similar appearance to ceramic tiles and are also easy to clean.
6. Wood Finish Cabinet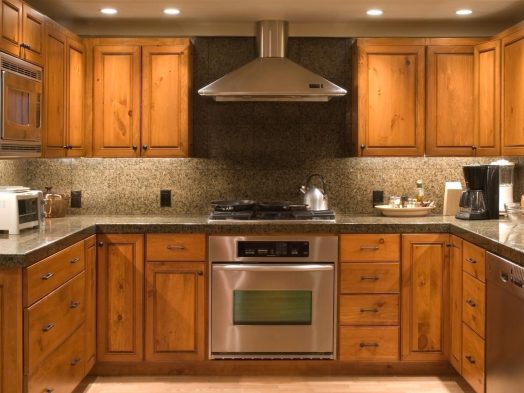 One of the most popular kitchen design ideas in India is the wooden cabinet. Finished wood is commonly used to create beautiful kitchen cabinets. Today's market offers a wide range of woods. Select the one that best fits your budget and looks great in both large and small kitchens. Wooden cabinets complement any type of stove and are also long-lasting.
7. Glass Window Cabinet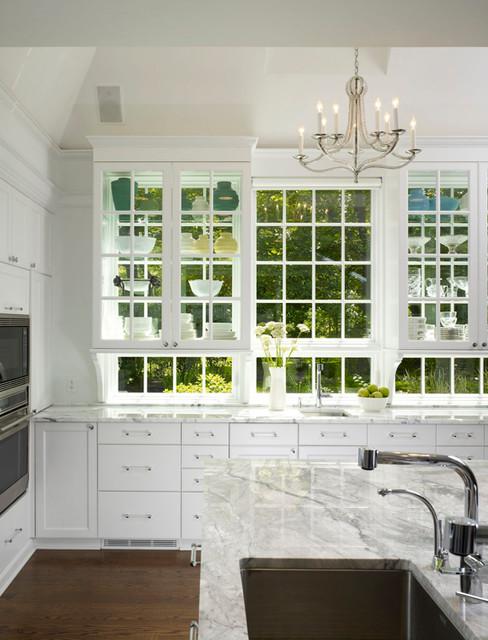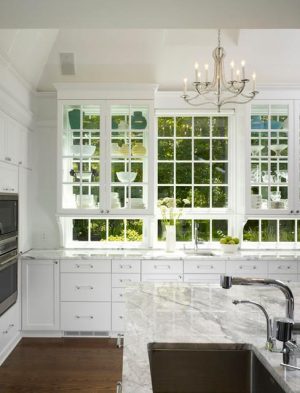 Another kitchen cabinet style you'll see in Indian houses is this one. While cooking various foods, glass windows will make things more apparent. Aside from that, these cabinets are simple to keep clean and maintain. Installing a glass window cabinet is one of the most opulent kitchen cabinet ideas, with dark or light frames available.
8. Handle-Less Cabinet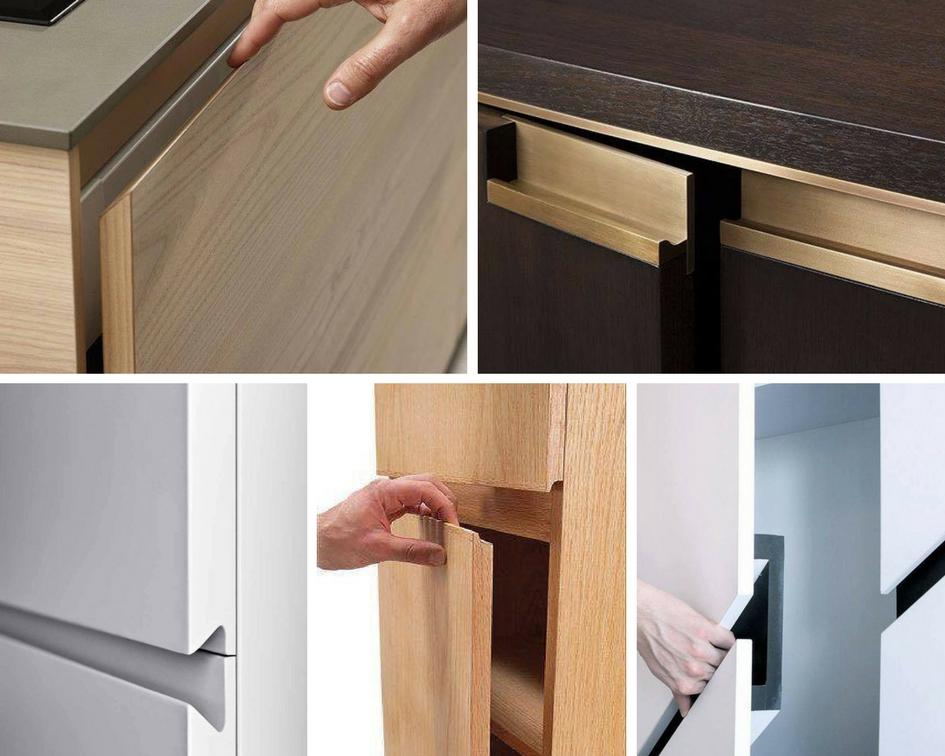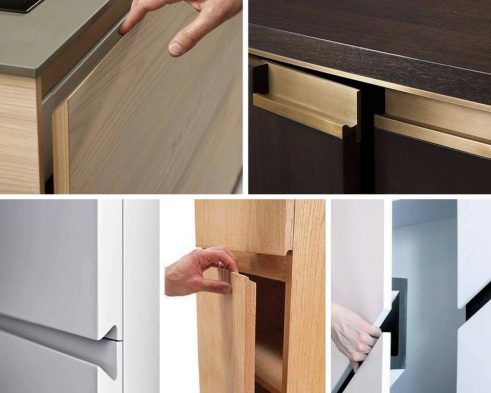 In today's world, Indian households are opting for western-style kitchen designs. The majority of kitchens feature a minimalist style with only a few items on the kitchen counter. Handleless kitchen cabinets are ideal for modular kitchens. They are smooth and go in well with any kitchen's decor. Furthermore, handleless kitchen cabinets are simple to clean.
9. Open Shelf Cabinet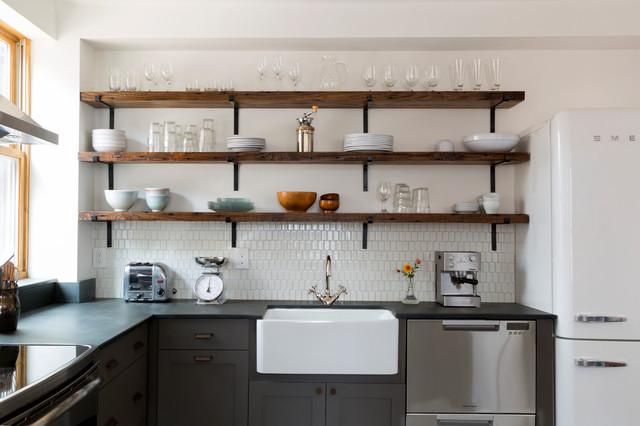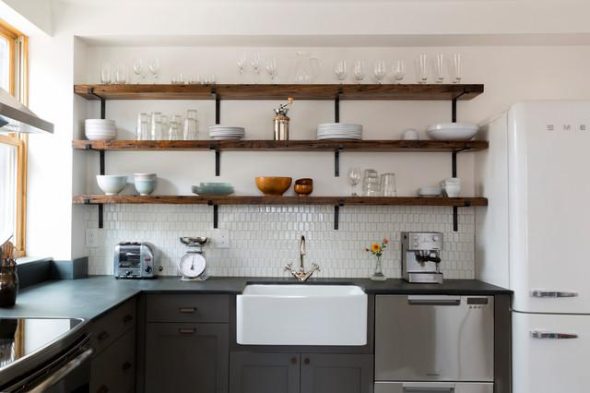 This is one of the greatest solutions for storing various items in a fitted kitchen cabinet. Modern kitchens may be decorated with open shelves at a low cost. Apart from that, using these shelves on a regular basis when cooking is also convenient. Open shelves may be installed against any type of wall. They can work with bricks, cement, stone, and a variety of other materials. You may also use these shelves to store heavy containers, pots, and other objects.
10. Dramatic Cabinet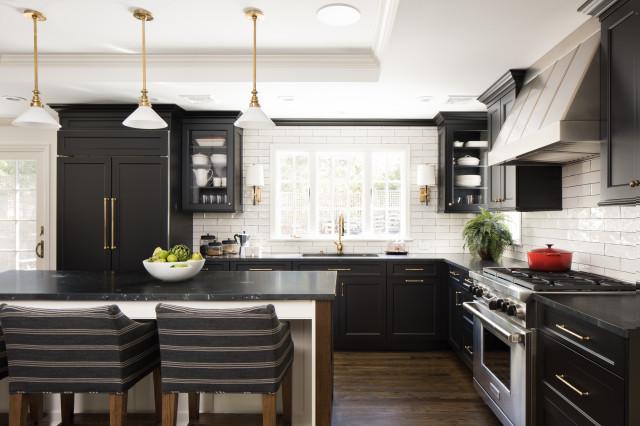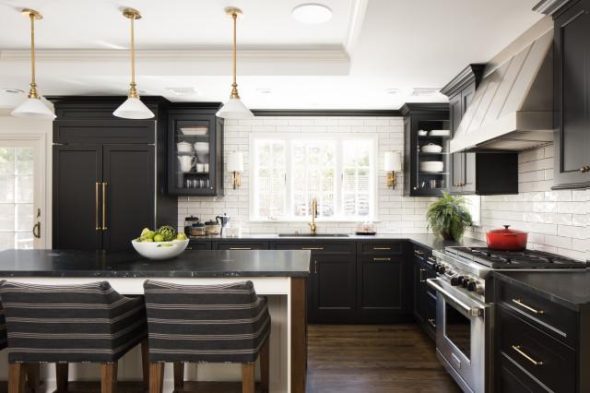 Do you wish to give your kitchen a more modern look? If so, go for bold cabinetry and bright colours. Colors generate excitement in you as you prepare various foods for your family. For kitchen cabinet decoration, you may choose from 2D and 3D patterns. Choose black and white patterns if you want a basic style.
11. Printed Board Cabinet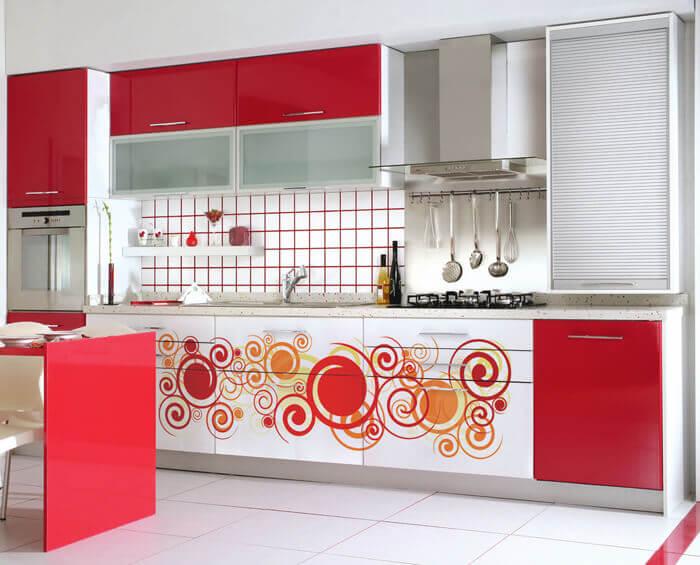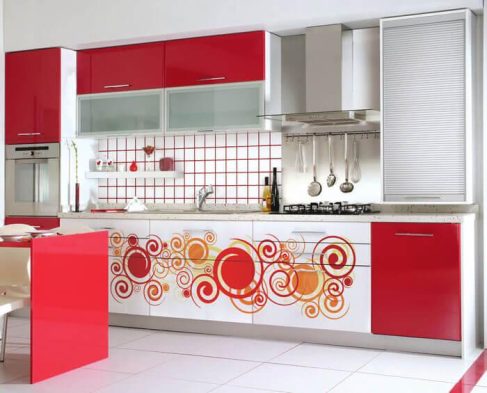 Printed boards are ideal for adding a vintage feel to your kitchen. This is an older kitchen cabinet style, but it still looks excellent. Floral, dotted, and geometric forms are just a few of the printed motifs available for kitchen cabinets. Choose the ones that will refresh your thoughts while also beautifying your kitchen.
12. Aluminum Channel Drawers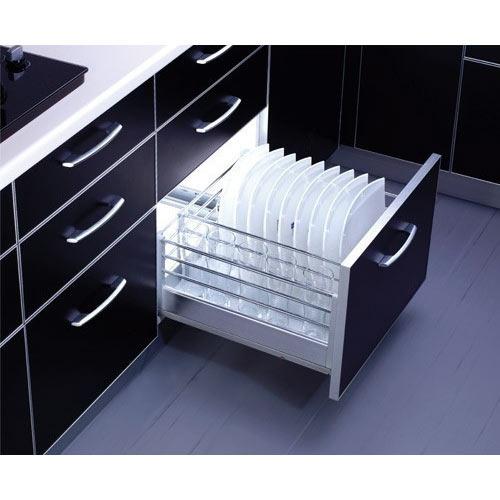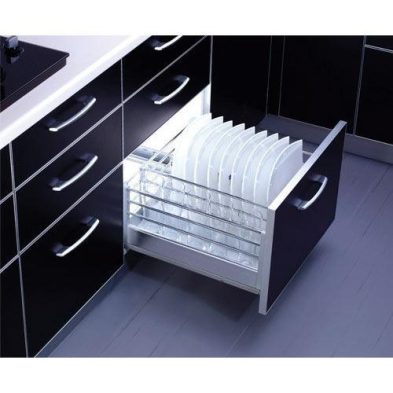 The addition of an island to the kitchen makes it appear more luxurious and elegant. You may now add drawers to an island to make it more practical. Knives, forks, spoons, and bowls can be stored in the drawers constructed of metal channels. You may organise your kitchen by installing an island in this fashion.
13. Contrast Color Cabinet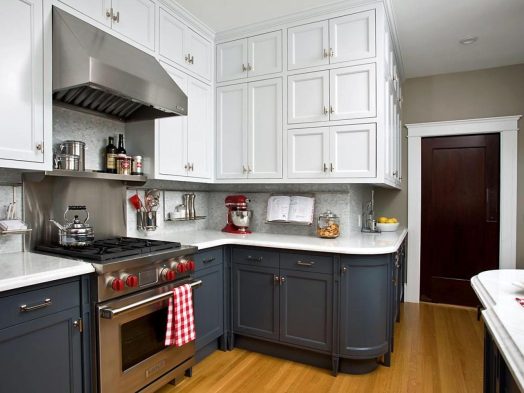 When it comes to decorating your kitchen cabinets, you may use contrast colours. Choose a bright colour for the kitchen cabinet if your kitchen is gloomy. Kitchen cabinets in light colours provide a peaceful and pleasant atmosphere. For your kitchen, you have a choice of two colours.
14. Metal Grate Cabinet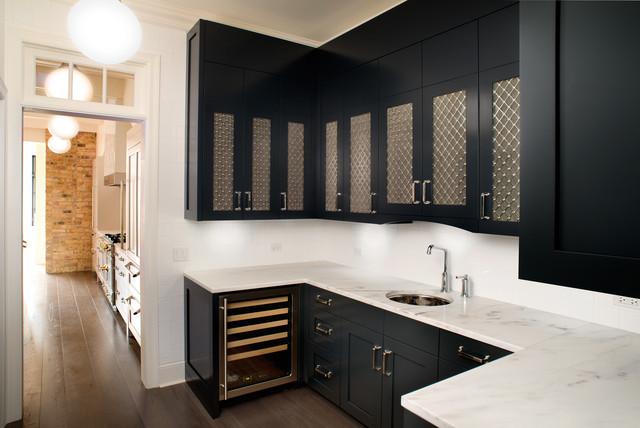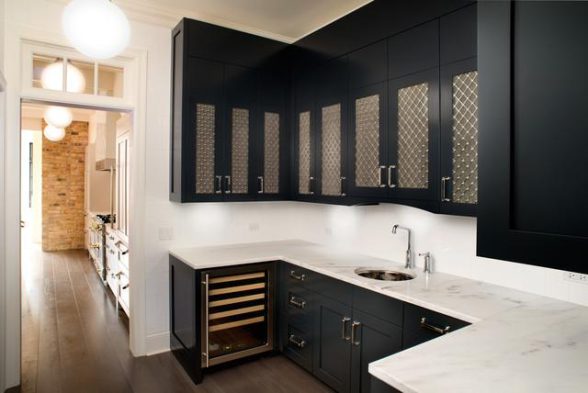 The glass appears to be standard in kitchen cabinets. Metal can be used instead of wood to cover the cabinets. Metal grate cabinets also allow you to see what you're doing and what you have in your kitchen. Metal grate cabinets come in a variety of designs and patterns. Furthermore, cleaning and maintaining these cabinets is a breeze.
15. Lower Cabinet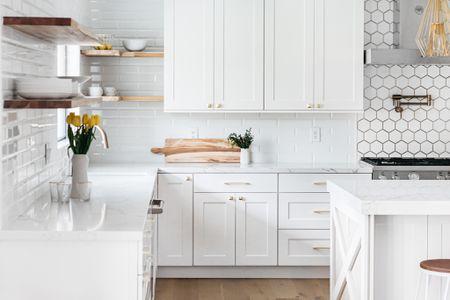 The lower cabinet is an excellent apartment kitchen cabinet design. Lower cabinets are simple to keep clean and utilise. They are more durable than upper cabinets and are available in a variety of styles and colours. Aside from that, the bottom cabinets provide plenty of room for little items.
16. Locked Cabinet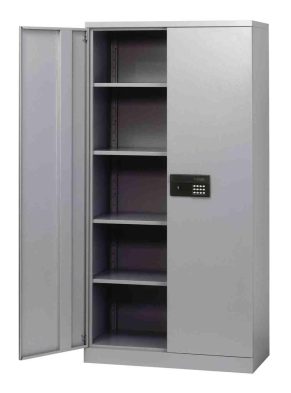 Locked cabinets are the best option for keeping all of your glassware safe. The glass bowls and plates are carefully stored in the covered cabinets. Glass dishes and bowls are less likely to break in these cabinets. Cabinets that are locked might be given a nice finish.
17. Grooved Kitchen Cabinet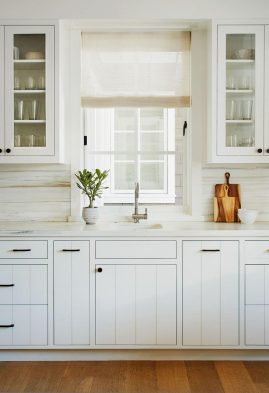 One of the greatest kitchen cabinet ideas for the home is to build wood-paneled cabinets. In any kitchen, the straight lines or panels appear contemporary. Grooved kitchen cabinets are also available in a variety of hues. These cabinets may be built on either the top or lower level, depending on your needs.
18. Stained Pine Cabinet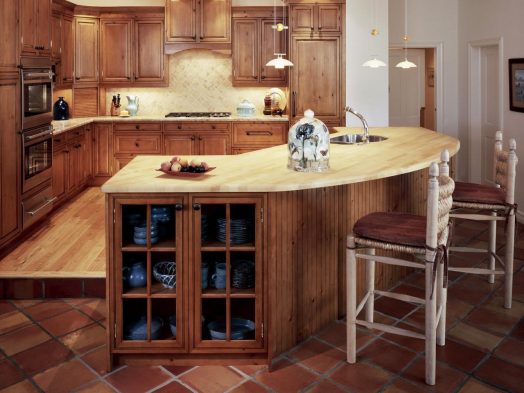 Choose these cabinets if you want to give your kitchen a rustic vibe. Stained pine cabinets complement your modern kitchen's industrial theme. Stained pine cabinets come in a variety of hues, including grey, brown, smoky grey, and blue. Pick the ones that go with your kitchen's decor and various accessories.
19. Porthole Cabinet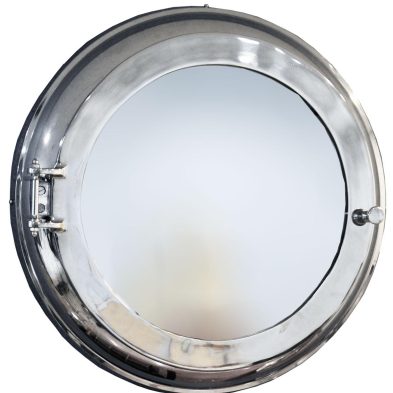 In your beach cottage, you may make a clever kitchen cabinet for a little kitchen. Porthole windows provide a distinctive appearance and allow you to see what you're cooking. Porthole cabinets come in a variety of hues.
20. Distressed Cabinet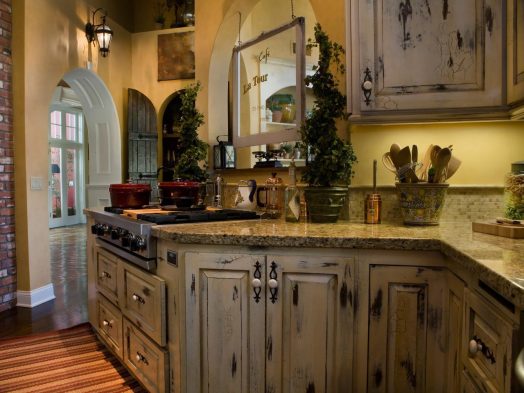 Are you looking for a kitchen with an old feel? If that's the case, distressed cabinets and drawers are a good choice. Distressed-looking cabinets are available from most manufacturers and come in any door type with rubbed-off edges and other distressing methods to give them an aged appearance.
21. Thermofoil Cabinet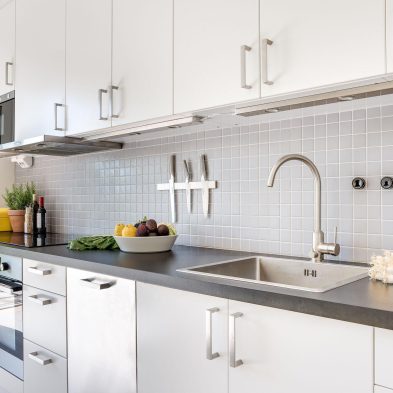 Medium-density fiberboard is moulded into Thermofoil kitchen cabinets (MDF). This form of door is then sealed by wrapping it in a type of plastic covering and baking it under high heat. The method produces kitchen cabinetry that is both long-lasting and cost-effective. Thermofoil cabinets, which are usually mass-produced, are only available in solid colours and are made to seem like wood. These cabinets, on the other hand, are reasonably priced.
According to SF Gate, thermofoil kitchen cabinets are simple to clean, low maintenance, and moisture resistant, but they have poor heat resistance. This implies they shouldn't be placed too close to a heat source, such as an oven. If you do, the laminate on the veneer cover may fall loose.
22. Beadboard Cabinet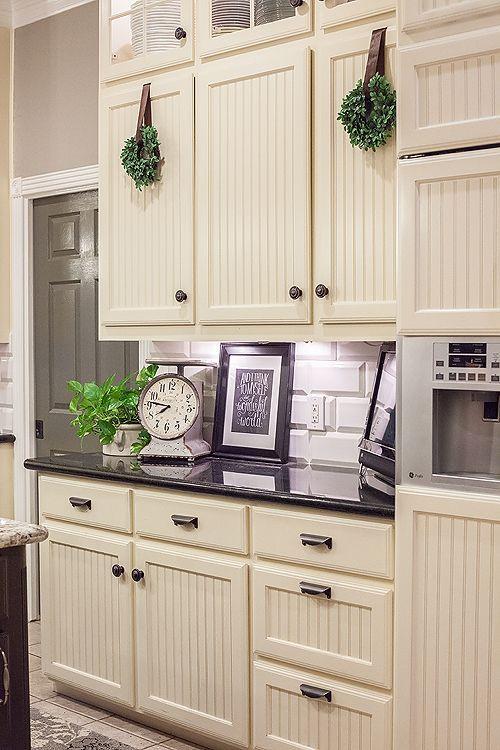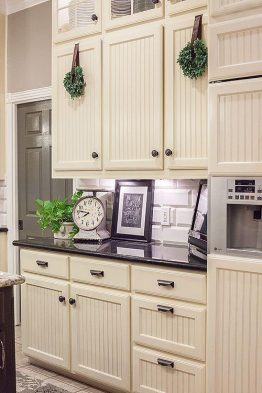 Beadboard cabinetry, which is made up of rows of vertical planks with depression or ridges known as "beads" between each blank, has a more dynamic aspect than flat kitchen cupboards. The appearance of the beads adds texture to this type cabinet door, making it ideal for a country farmhouse or cottage kitchen.
If all-white beadboard cabinets appear to be the perfect finishing touch for your cottage kitchen, bear in mind that the style's fissures and crevasses can be difficult to clean and maintain.
23. Custom Cabinet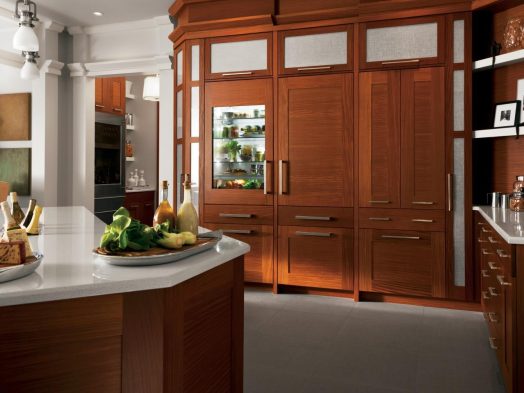 If you can't find a door design for your kitchen cabinets that you like in stores, bespoke cabinets are the way to go. To build your own unique kitchen cabinet design, consult a local designer or craftsperson.
24. Shaker Cabinet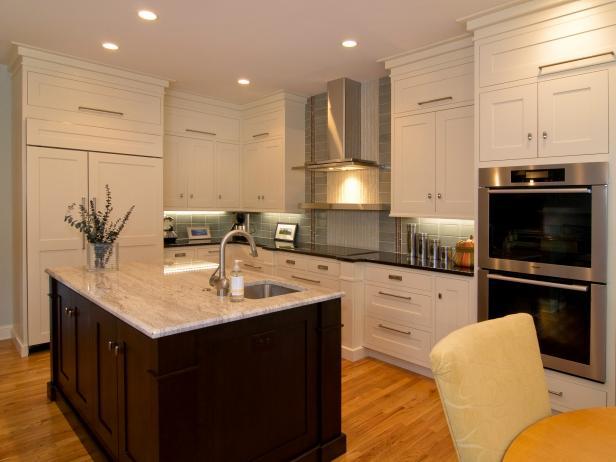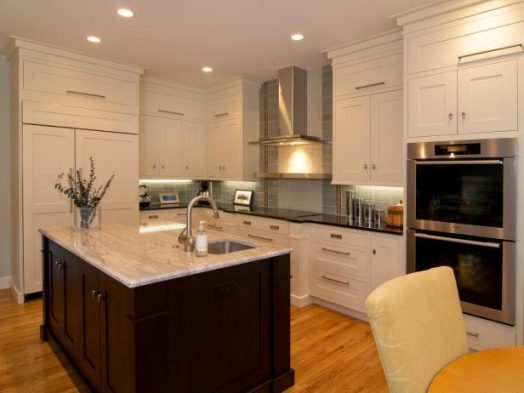 Cabinet doors in the Shaker design are now the most sought-after items on the market. There are several reasons for their appeal, the first of which is that they are quite flexible, since they are available in a broad range of colours, sizes, and designs. Thanks to their various sizes and styles, they can easily fit into any cabinet and compliment any kitchen decor.
Please keep in mind that shaker cabinets are made up of five flat-panel components, four of which make up the door frame and one of which makes up the door centre. These five panels are all composed of wood, which has natural insulating characteristics.
Shaker cabinets are known for their elegant panelled doors, but they also have a number of other distinguishing features. These cabinet doors, for example, are praised for their robust and durable rail frames. These frames are generally composed of a high-quality wood that is quite durable in nature. Shaker cabinet doors have a simple style and are quite attractive, which is why they are the most popular option among modern homeowners.
Due to their simplicity and refinement, these cabinet doors perform well in any type of décor, whether classic or modern. Shaker cabinet doors are often fashioned from American wood, particularly from the Northeastern United States. Maple, hickory, cherry, and quarter sawn oak are some of the most frequent woods used to make shaker cabinets.
25. Louvered Kitchen Cabinet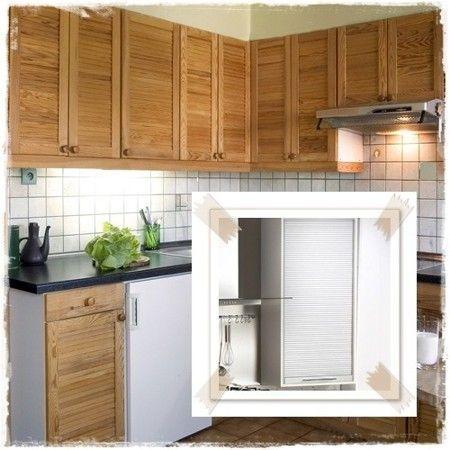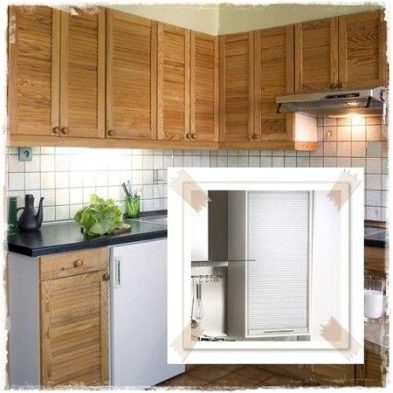 Louvered kitchen cabinets are often made of vertical and horizontal wood slats, regarded as sleek and modern style in today's world. They are ideal for homeowners looking for a beautiful yet functional kitchen cabinet style.
The greatest thing is that this style isn't limited to kitchen cabinets; they were first seen on room/kitchen windows and furniture items before becoming a popular kitchen cabinet door type. Louvered cabinet doors, according to experts, are perfect for rooms that require ventilation due to the gaps between their slats.
However, this sort of cabinet should not be placed near a drying machine, heater, or pantry cabinet. Most louvred cabinet doors are custom manufactured, so potential buyers may negotiate their cabinet door's size, color, and style and have it created to their specifications.
The highest-quality louvred cabinets are produced using CNC machining and precisely attached to the frame, giving them a clean, rattle-free appearance. Homeowners can choose between open louvred cabinets and closed louvred cabinets when purchasing louvred cabinets.
The difference is that the open louvred design has greater room within the slats, whereas space is barely apparent in closed louvred cabinets. You can choose between vertical and horizontal cabinets within these two styles. When it comes to adding height and depth to their kitchen cabinets, most homeowners choose vertical lines. That isn't all, though.
Many firms provide customisation possibilities, allowing consumers to acquire exactly the cabinet doors they want, according to their specific needs and tastes. Louvered cabinet doors are a style of cabinet door that works well in both home and commercial kitchens.
26. High Gloss Kitchen Cabinet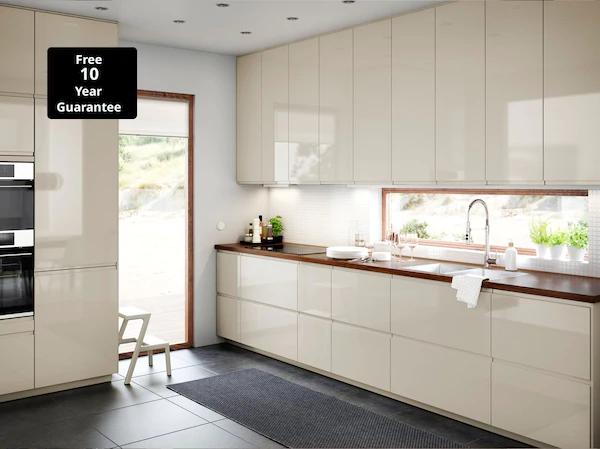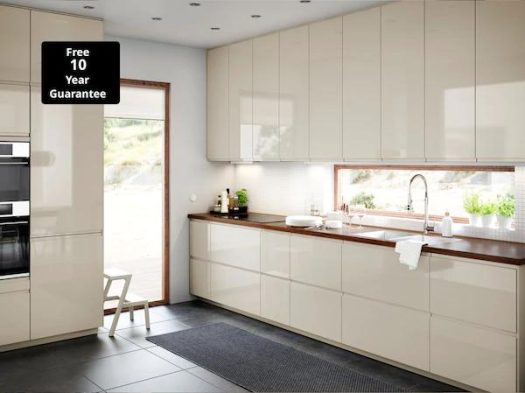 The final appearance of your kitchen cabinet may be greatly influenced by the finishing, which is where the usage of high gloss kitchen cabinets comes into play. Regardless of the cabinet material you pick, high-gloss acrylic cabinets give a vibrant and cleaner aesthetic. They're a fantastic complement to a modern kitchen rather than a conventional one, and they make the entire space look bright and spacious. One of the most appealing features of high-gloss kitchen cabinets is how easy they are to clean. With only one sweep, any filth or stain may be readily removed.
27. Brightly-Hued Cabinet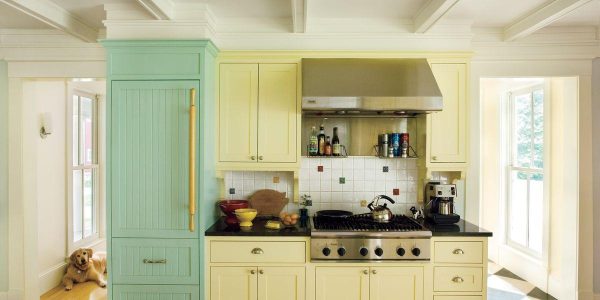 Orange Slab Cabinet Doors in the Kitchen Slab cabinet doors are often constructed of either natural wood or marble. For a change of pace, homeowners might choose cabinets with a strong or dramatic finish in hues like fiery red, black, or purple. These hues have a propensity to give the complete kitchen cabinetry a unique and interesting appearance.
28. Natural Hardwood Maple Cabinet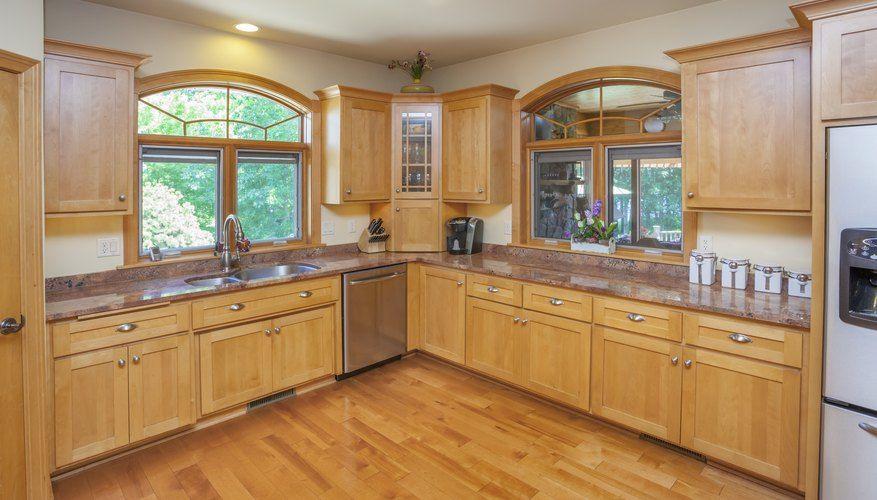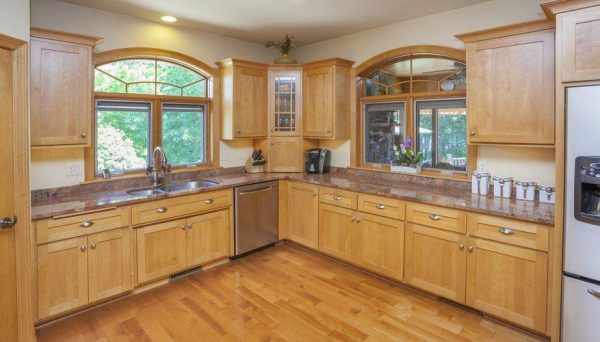 Natural Hardwood Maple Cabinet Doors in the Kitchen. This is a classic cabinet door design with natural wood finishing and a vibrant colour. If you want anything to match with maple wood, stainless steel is the way to go, since most homeowners enjoy it. Warping of the material is a typical issue with slab doors. This is a concern that isn't present in all construction methods, though.
If highly experienced and competent constructors build these cabinet doors, they will ensure that the material they choose does not cause any problems in normal conditions. When properly treated with paint or stain, solid hardwood does not warp. As long as the thermofoil covering is in place, plywood core cabinet doors and raw MDF reduce the risk of warping.
29. Inset Cabinet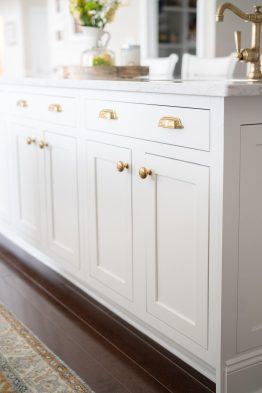 Inset cabinet doors are made using an inset door set that is installed inside the cabinet frame, as the name implies. This is in contrast to standard cabinets, which have inset doors on the exterior of the frame. According to experts, each cabinet door is painstakingly and precisely built to guarantee that the wood is properly positioned within the frame and that the user has no problem opening and closing the door.
Inset kitchen cabinets are one of the most costly cabinet doors on the market today due to its modern and creative appearance. They have exposed hinges rather than the hidden hinges seen on most cabinet door designs. These cabinet doors should ideally have two hinges per door. As a result, the overall cost of inset cabinet doors may rise. While they are a significant financial commitment, this should not deter you from purchasing one because these types of kitchen cabinet doors may last for many years.
With inset cabinets, consumers have the option of personalising this product. Many inset cabinet manufacturers provide clients the choice of choosing between beaded or non-beaded insets when designing bespoke inset cabinets.
30. Transparent Glass Cabinet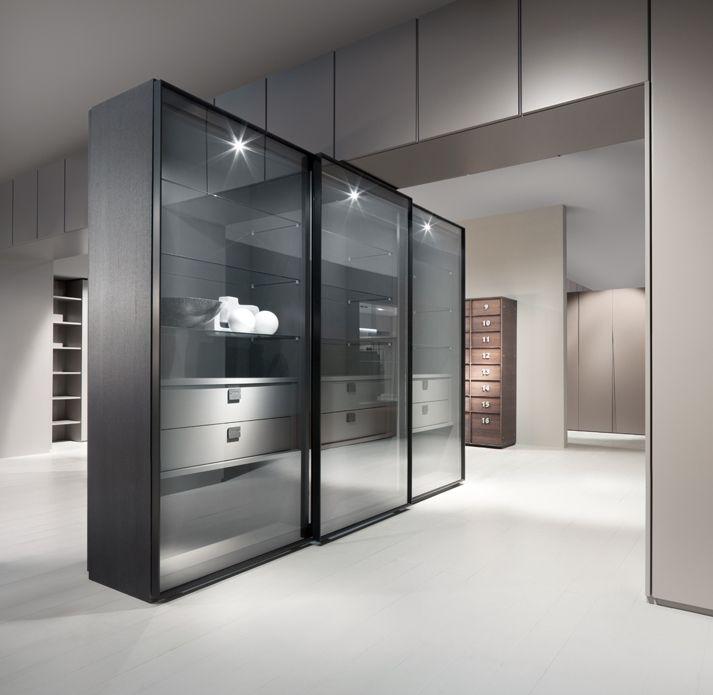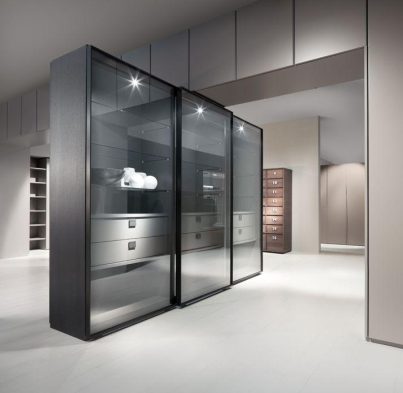 Cabinet doors are made of clear glass. This traditional form of glass is suitable for all sorts of kitchens, making it the safest alternative available. The content of the cabinet is constantly visible with clear glass cabinets.
31. Frosted Glass Cabinet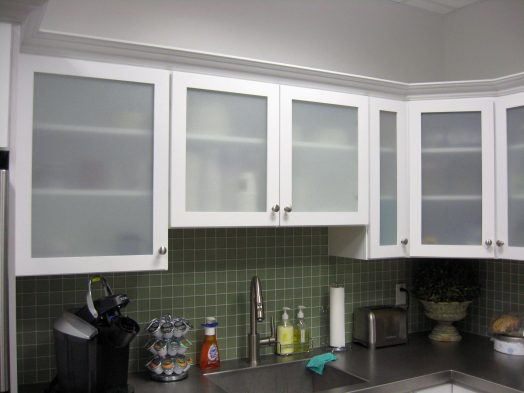 Cabinet doors are made of frosted glass. Frosted glass is a type of kitchen cabinet door glass that provides the impression that the contents of your cabinet are visible. It has a very cool and sleek appearance, making it perfect for a modern setting.
Types of Cabinet Doors
Slab Kitchen Cabinet Doors
A slab type kitchen cabinet door is pulled by hand. Slab kitchen cabinet doors can be created in a variety of ways, and the price of the cabinets is determined by the design. On the other hand, Slab doors have one thing in common: they don't have frames. They're just plain slabs. These cabinets are quite popular among modern homes because of their minimalist look.
Slab kitchen doors made of solid hardwood are the best option for a high-end appearance since they are strong and long-lasting. However, if you're looking for something more cheap, we recommend MDF (particle board) with a white thermofoil construction.
Beaded Inset Cabinet Doors
There is greater room for embellishment with this style of cabinet door. Beads, grooves, or rounded edges carved into the wood, for example, can be added to the kitchen cabinet door. The bead really serves as a foundation for your cabinet doors, elevating your bespoke cabinets to new heights.
Non-Beaded Inset Cabinet Doors
Non-beaded kitchen cabinets are a form of traditional inset cabinet with a flat top and a simple and smooth front. They feature a high glossy frame and are not embellished, making them an excellent choice for individuals who like simplicity and elegance. This is the sort of cottage or vintage kitchen cabinet door. These cabinets can have any door type with rubbed off spots that give them an aged appearance. The good news is that you can give your cabinet doors a distressed look right at home.
To begin, wipe the cabinets with a wet towel before allowing them to dry. Protect the area around your kitchen cabinets using painters' tape to avoid any inadvertent scratches on the wall. Now sand the wood using an 80-grit sandpaper loaded with a sanding block until the paint peels off.
Next, apply a tiny quantity of antiquing glaze over the entire door, then wipe it off in an up-and-down or side-to-side motion to get the desired effect. Spray a non-yellowing sealant all over the cabinet door to protect the distressed surface.
Glass Cabinet Doors
Glass cabinet doors on a kitchen cabinet. Glass cabinet doors are pricey, but they are an excellent alternative if you want your kitchen to seem bright and ornamented. You may pick from a variety of glass options for your cabinet door, the most common of which are clear, tinted, and opaque. Additionally, you may have the option of selecting your own suitable frame.
You can, for example, have a simple frame, a wood frame, or a glass frame in any style you choose. Most homeowners put lighting within the glass shelves to make the kitchen look like a whole unit on exhibit. Glass doors provide a glimpse into the kitchen cabinet, allowing you to view what goods are stored inside.