India is the largest mango producer. There are about 283 types of mangoes in India, of which only 30 are well known for their characteristic taste, shape and size. The mango is even the national fruit of India and is grown mainly for the production of edible fruits.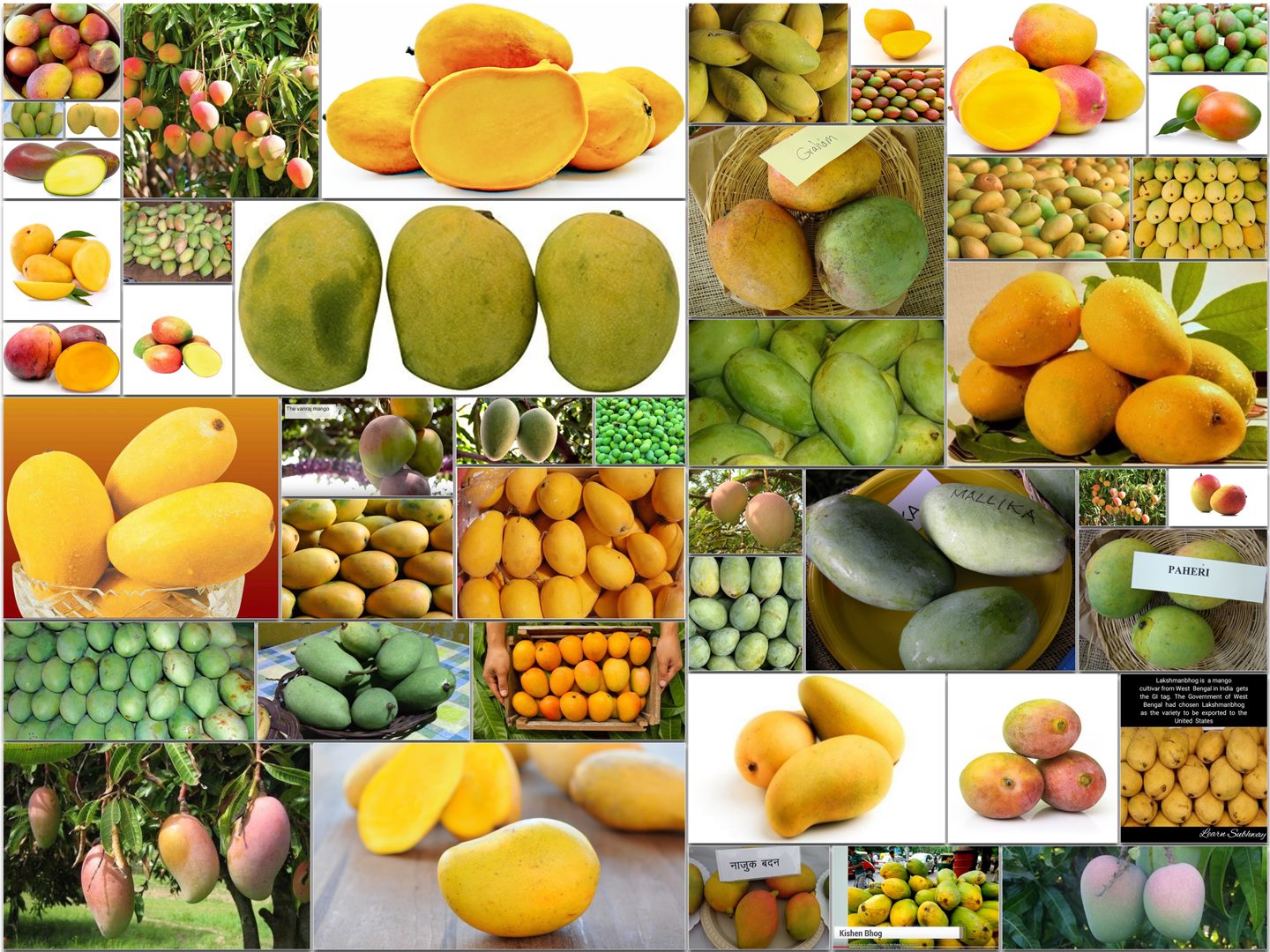 The most famous mango varieties in India are known as Alphonsos, Badami, Chausa, Langra, Neelum, Aamrpali, Malda, Banganapalli and Dasheri.
Mango lovers are always eager to explore and enjoy the exquisite varieties of the king of fruits.
Types of Mangoes Varieties in The World Names With Pictures
Mangoes come in different shapes, sizes, and colors. Some are sweeter than others, some are more tart. There are over 1,000 types of mangoes in the world. Here is the latest list of all types of mangoes names with pictures and images that you should know about.
1. Alampur Baneshan Mango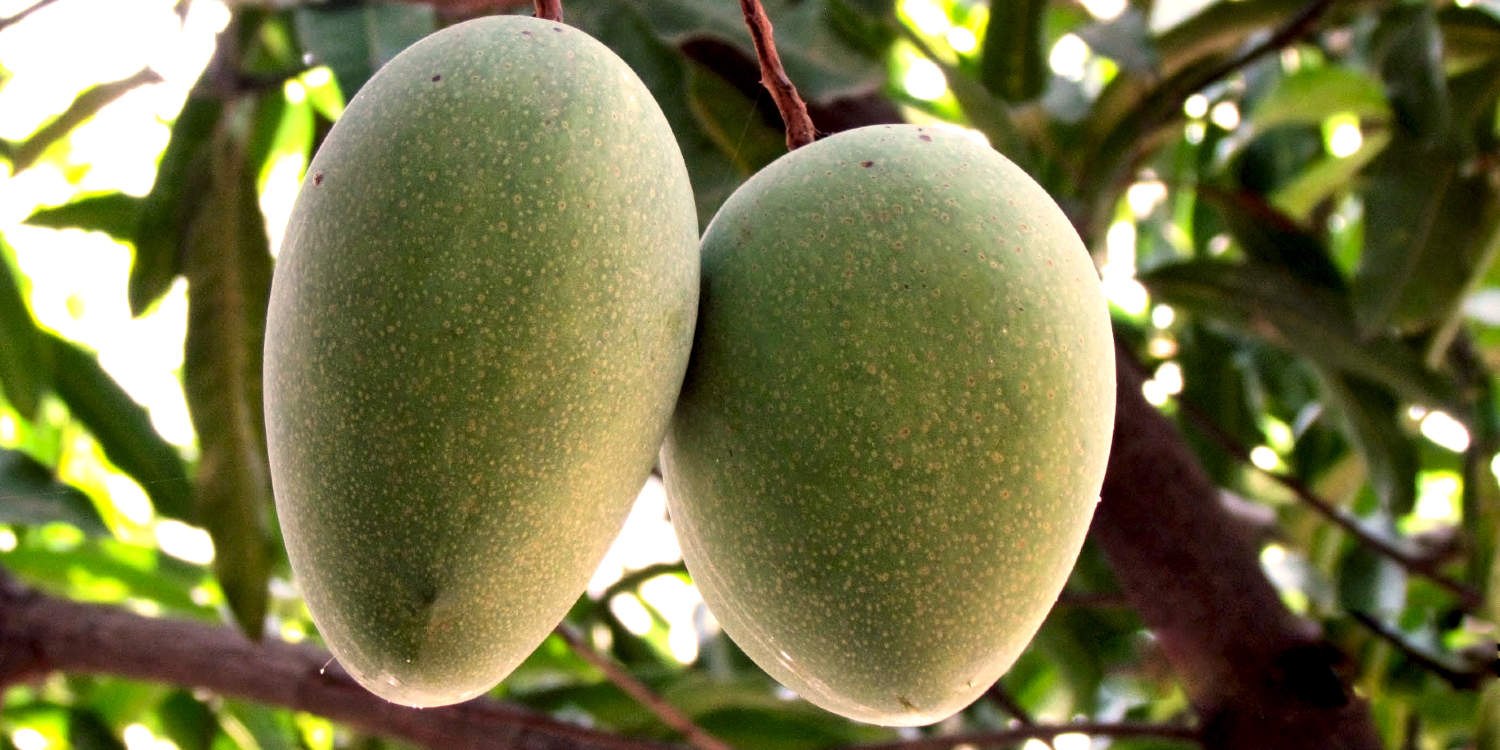 Alampur is one of the best mango varieties, belonging to the Banganapalli mango variety. They are delicious and attractive to consumers due to the variety of textures and incredible quality of the mango.
2. Alphonso Mango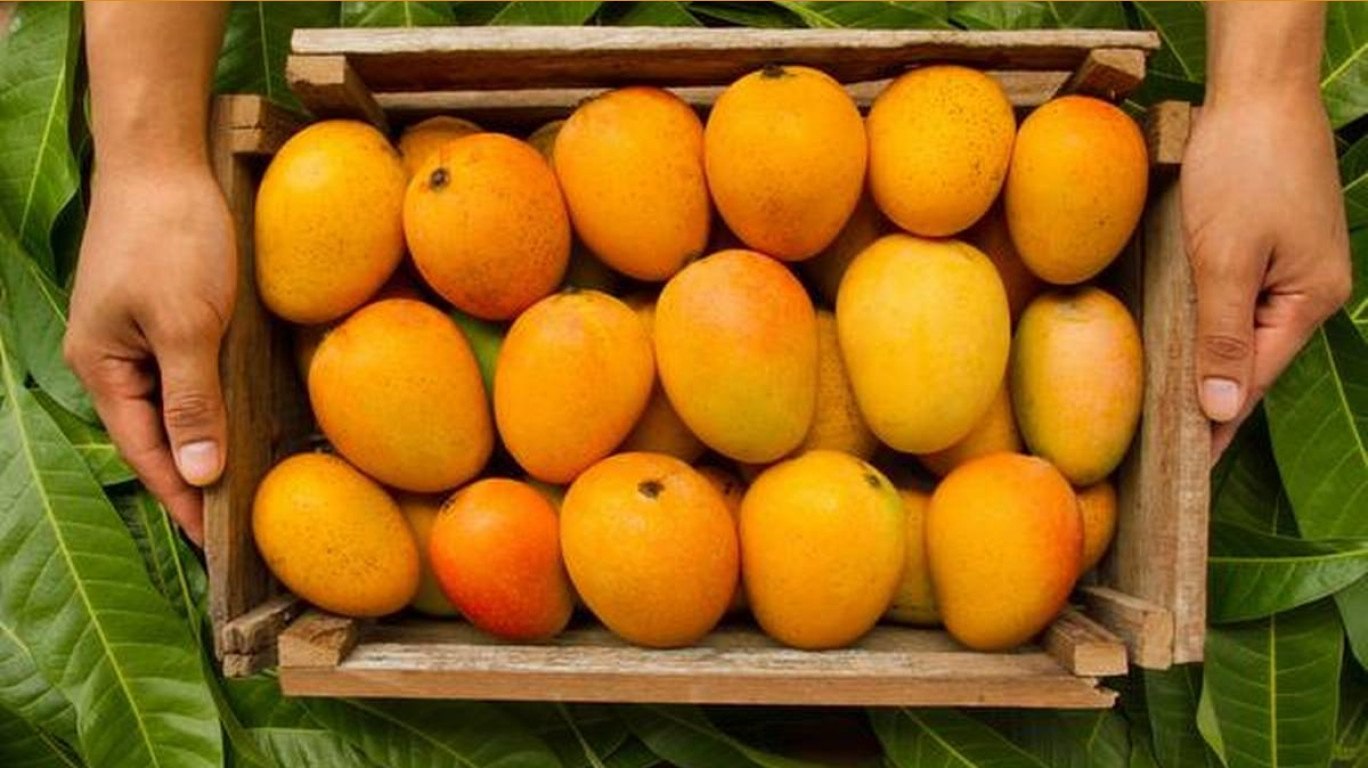 Alphonso Mango is one of the best mango found in India in terms of sweetness and flavor. Alphonso mangoes, available in mid-July, are world renowned for their sunny yellow appearance and delicious taste. Named after Afonso de Albuquerque, this sumptuous mango king is one of the most popular mango varieties in India among mango lovers. Ratnagiri and the neighboring regions of Maharashtra are known as some of the best and exclusive hotspots for mango lovers, widely known for their Alphonso mangoes.
It is native to Maharashtra but is also grown in some parts of Gujarat, Karnataka, and Madhya Pradesh. This is the most expensive mango variety due to its unique taste, color and shape.
3. Amrapali Mango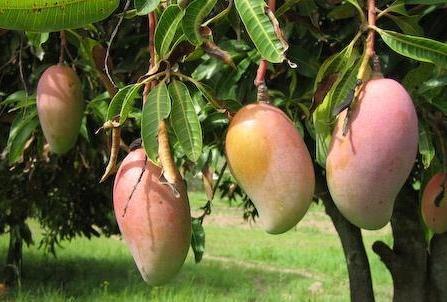 Born from Dasheri and Neelam mangoes, Amrapali is a well-known mango hybrid that deserves recognition for its naturally sweet taste and soft flesh. Amrapali mango is widely available in fruit markets in June.
Mango Amrapali is a hybrid variety created in 1971. A cross breed between Dasheri and Neelam Mangoes, Amrapali is grown on farms and gardens throughout India and is known for its dark red flesh when fully ripe, but has a relatively short shelf life compared to other commercial mango varieties.
4. Ataulfo Mango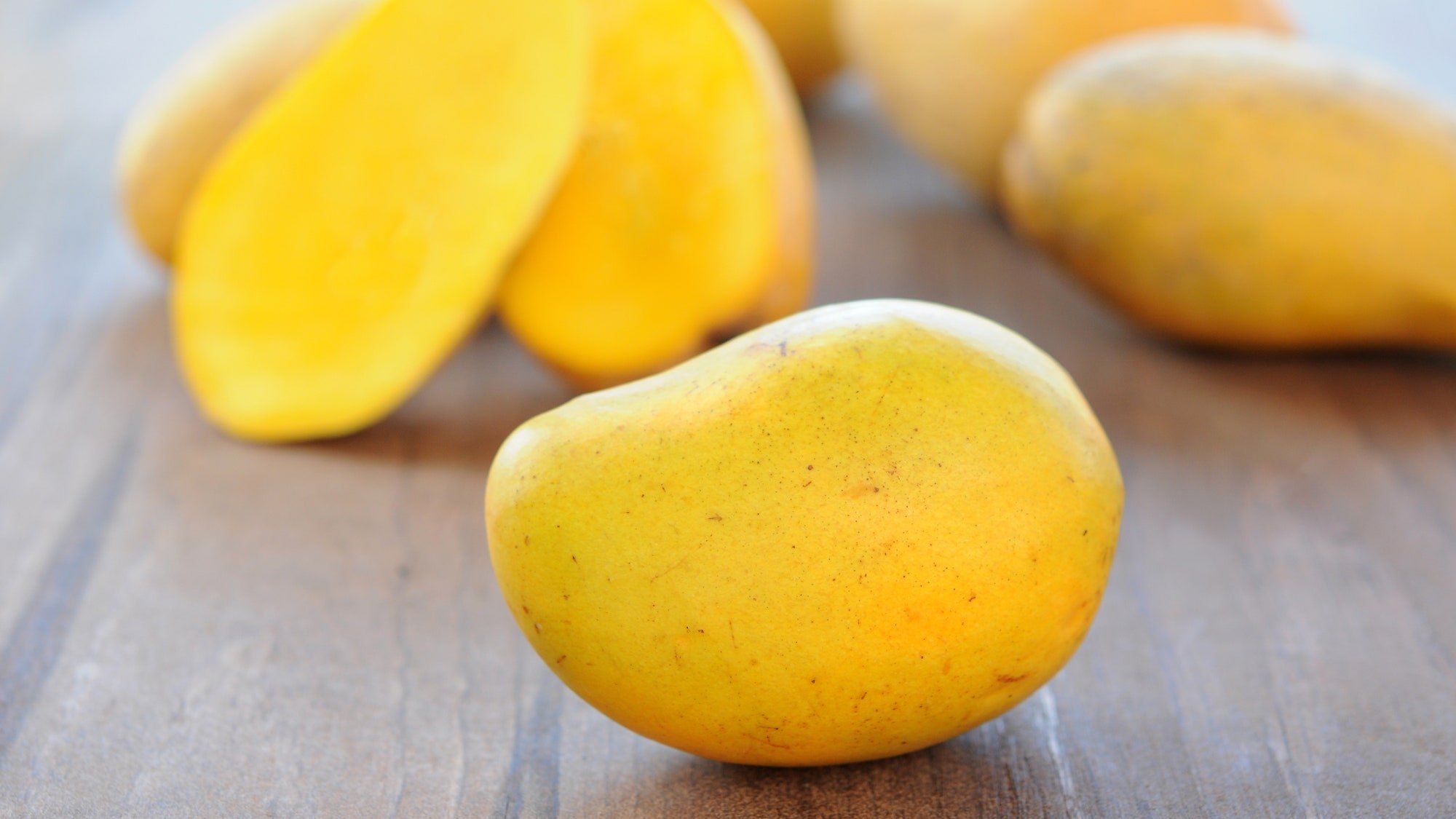 The Ataúlfo mango, also called young, baby, yellow, honey, Adaulfo, Adolfo, or Champagne, is a variety of mango from Mexico.
The Ataulfo mango is golden yellow in color, typically weighing 6 to 10 ounces, has a slightly sigmoid shape and a gold-blushed yellow skin.
Ataulfo mango originates from the Mexican states of Michoacan, Sinaloa, Nayarit, Jalisco, Veracruz and Chiapas and is sold from March to September.
It is one of the most fattened mangoes and lacks the fibrous texture found in other species. When ripe, it will feel soft to the touch (and possibly even wrinkled). The fruit will have a velvety texture and a sweet mango flavor. It has a narrow and very thin pit.
5. Badami Mango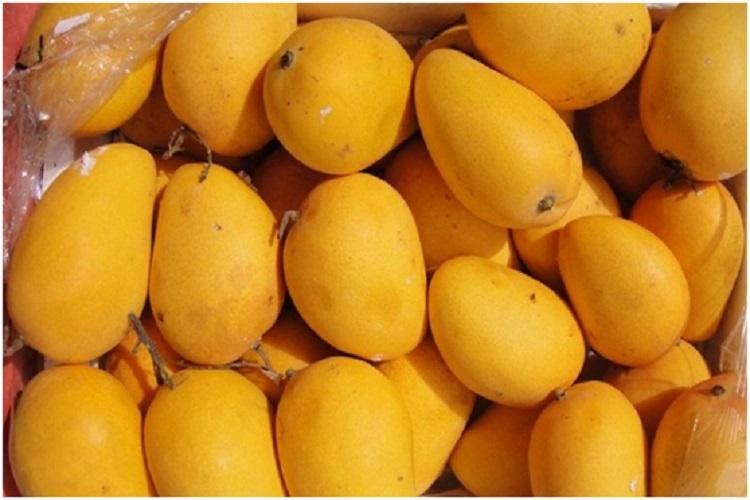 Badami is one of the many delicious mangoes grown in India. It is slightly earlier than the sort-after Alphonse mango variety due to its more southern production but attractive as a fresh variety. The fruit has a pale yellow thin skin, through which you can easily distinguish the softness of the pulp.
The northern part of Karnataka is famous for its variety of Badami mangoes. Their delicious taste is evidenced by the fact that Badami is also called Karnataka-Alphonso in the neighboring areas. They are usually available from May to July.
6. Benishan/Banginapalli Mango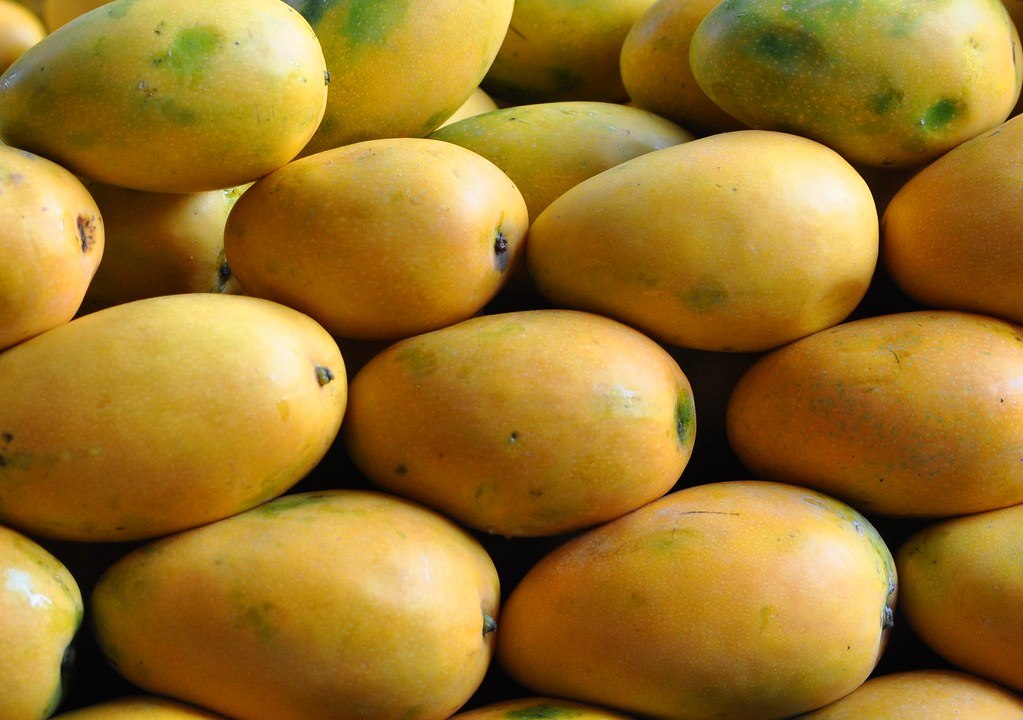 The Beishan mango, also known as Banganapalli, is one of the most common mango varieties in the city of Banganapalle in Andhra Pradesh. These mangoes are large in size and weigh an average of 350-400 grams, which is why they are called the king of mangoes in South India.
It alone occupied 70% of all arable land in the country and was first represented by Banaganapalli farmers.
7. Bombay Green Mango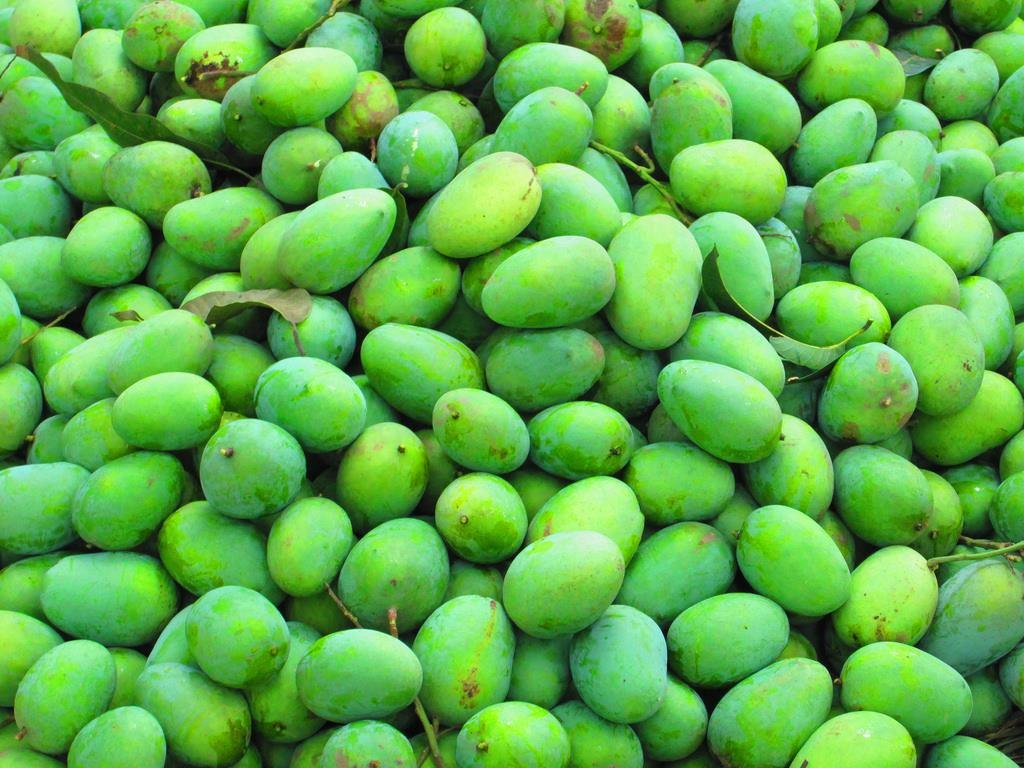 Bombay Green is grown primarily in northern India and is also called Malda and Shehroli in the northern Indian states. It matured earlier than other varieties, making it popular in commercial markets. Bombay Green Mango is a worldwide delicacy known for its farm freshness and sweet pulp. Available from May to July, these medium-sized green mangoes will not fail to attract mango lovers from faraway places.
The fruit became famous for its widespread flavor, and Bombay was eventually brought to the United States via south Florida, where it is now marketed as a nursery.
8. Carabao Mango
Carabao mango belongs to the Philippines. It is also known as Manila mango, Champagne, or Philippine mango. It is the national fruit of the Philippines and is ranked sixth after India, China, Pakistan, Brazil, and Mexico in its production.
This variety is known all over the world for its sweetness and exotic taste.
9. Chausa / Chaunsa Mango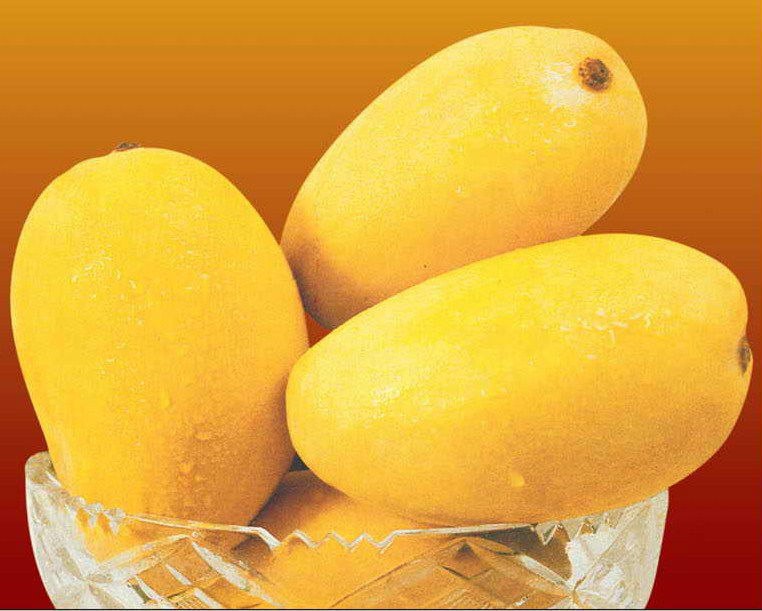 Hardoi and its neighboring regions in Uttar Pradesh are other hot spots for mango lovers. About 112 km from Lucknow, which can be reached by road, Hardoi is famous for its variety of Chaunsa' mangoes. Available in July and August, these mangoes are classified as "sucking" and are extremely famous for their yellowish color and aroma.
Chaunsa mango also known as "Chausa, the king of mango," is a variety of mango from South Asia. It is grown mainly in Pakistan and parts of India; both countries export significant quantities of fruit.
10. Chok Anan Mango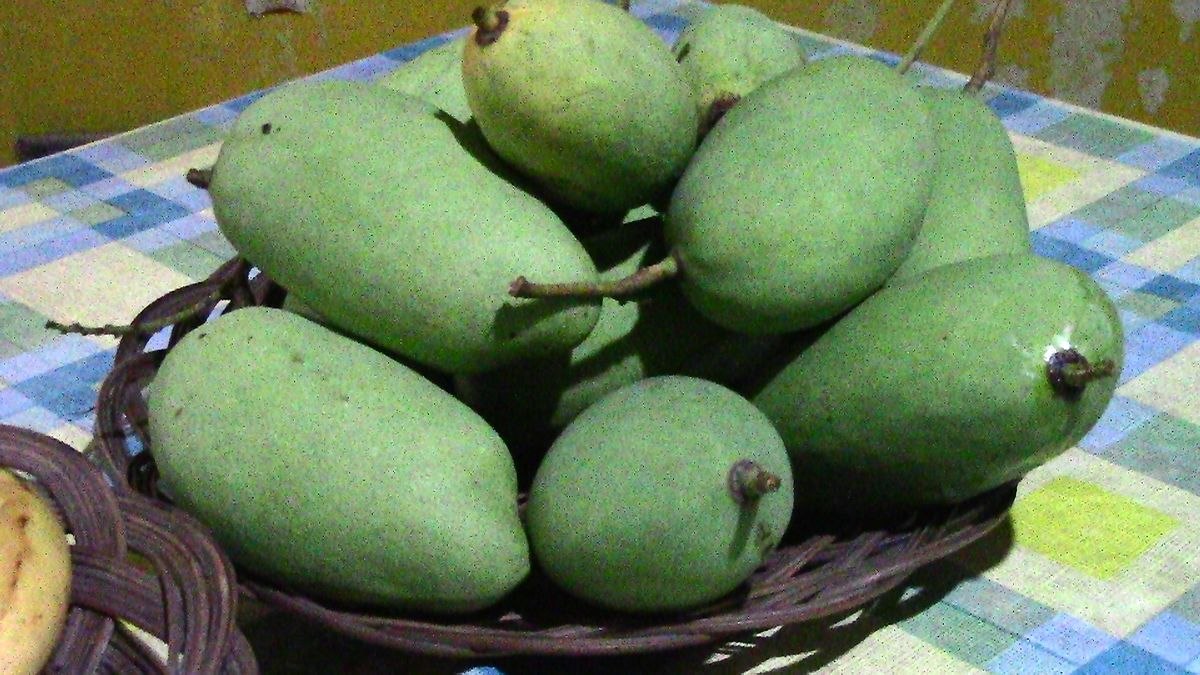 Chok Anan mango, sometimes called Chocanon, is a sweet mango from Thailand, India, Bangladesh, and Pakistan. It is also popular as "honey mango" and "miracle mango" as it bears fruit twice a year, in summer and winter. It has an oval shape and pointed tips. Ripe fruits and pulp are light yellow, sweet in taste. Chok Anan is also called "honey mango."
11. Dasheri Mango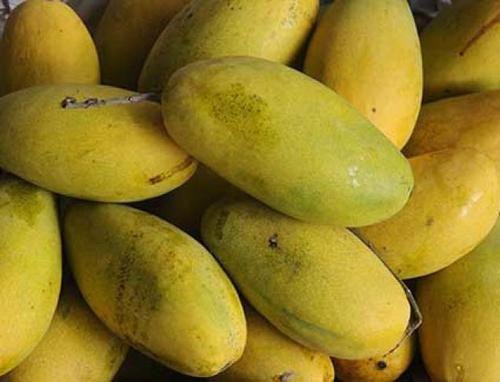 The land of the Nawabs is also famous for its royal mangoes. Lucknow, like its neighboring cities, is widely known for its mango belt in northern India. The Dashehari mangos grown here, available from mid-May to late August, are easily distinguished from other mango varieties in India for their green peels and healthy taste.
It is a sweet and aromatic mango cultivated in northern India and southern Andhra Pradesh, Nepal, and Pakistan. Malihabad in Uttar Pradesh is the largest producer of Dasheri mango.
12. Fazli Mango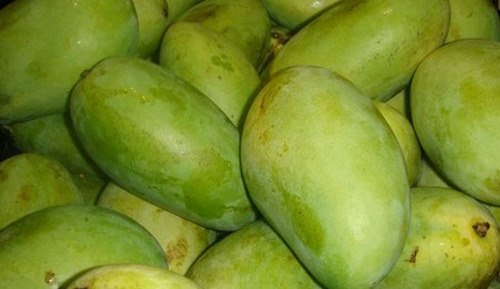 Known for its relatively large size than other mangoes, with more pulp, just the right amount of sweetness, and weighing over a kilogram, Fazli Mango is grown primarily in the city of Malda in West Bengal.
It is a late-ripening fruit available after other varieties. Fazli is often added to jams and pickles in Indian subcontinent cuisine.
13. Francis Mango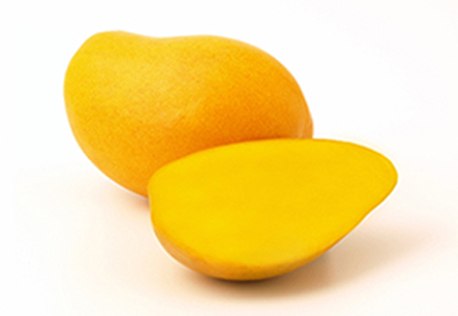 Rich, sweet, and spicy, Francis Mango grows on small farms in Haiti. It is bright yellow skin with shades of green that covers the soft juicy flesh with fibers. Francis Mango is different from other mango cousins because they are flatter and has a more elongated shape.
14. Graham Mango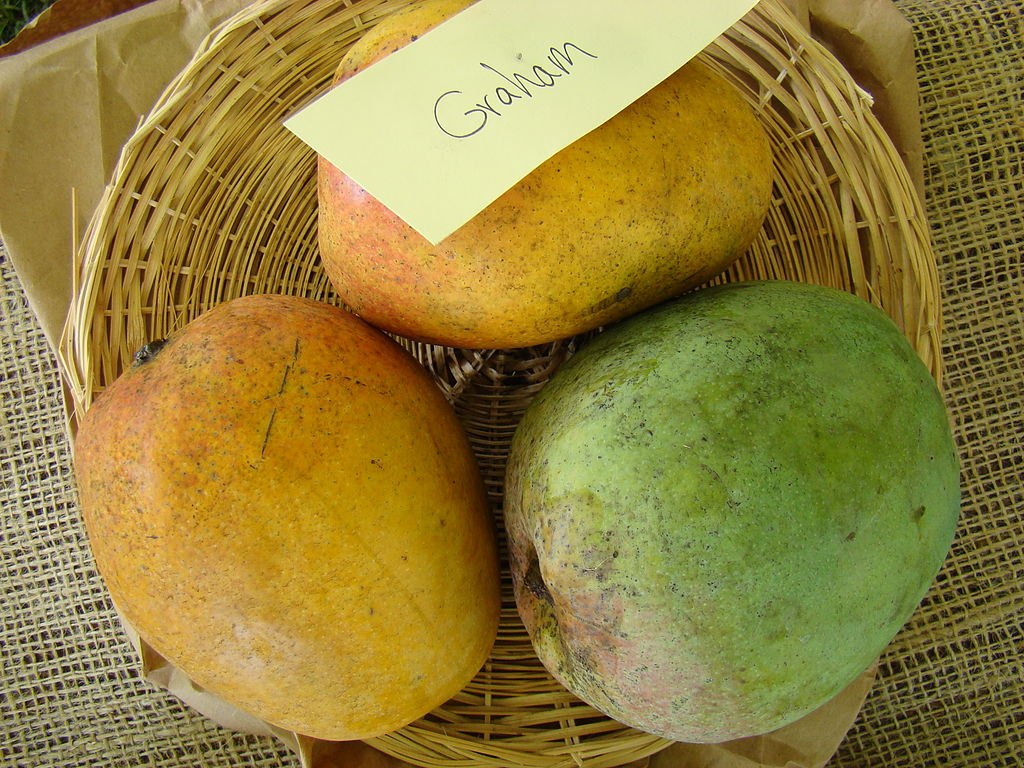 Graham's mango originated in Trinidad from Julie's mango saplings. It has an oval shape, and when ripe, it turns yellow with uneven skin.
Graham has become a popular seedling in Florida for home growing due to its excellent taste and good disease resistance. It was selected as the curator of the 2008 mango festival at Fairchild Tropical Botanical Gardens. The fruit is also popular in the Windward Islands.
15. Gulab Khas Mango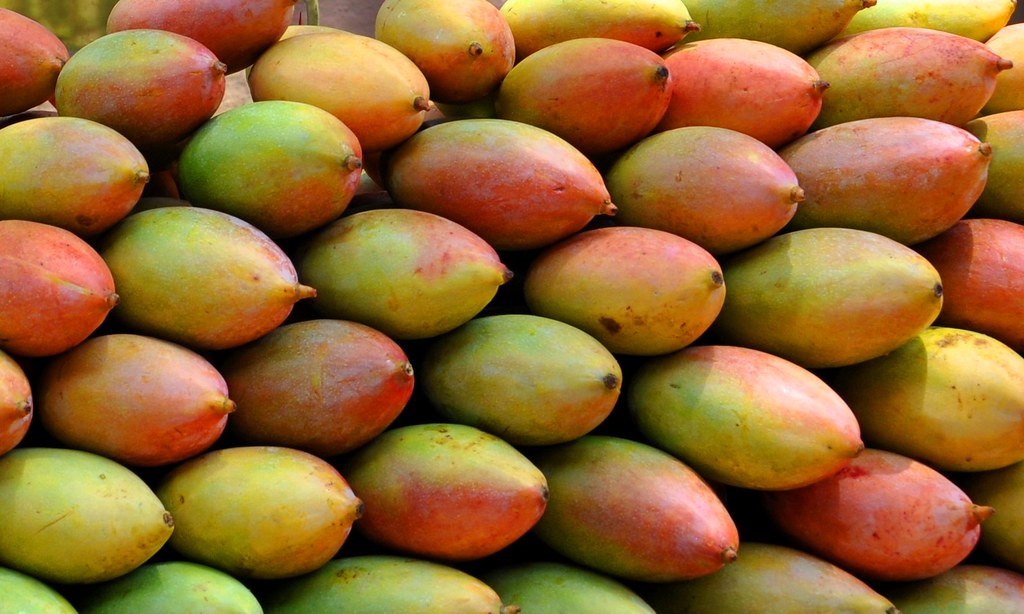 As the name suggests, Gulab Khas Mango is a lovely fruit with a rosy flavor and taste that is sure to please mango lovers. This fruit has a reddish-pink or red skin and is often used in mango-based desserts because of its non-fibrous flesh. Mango Gulab Khas, available from May to June, is relatively small and is sold in abundance in states such as Bihar, West Bengal, and Jharkhand.
16. Haden Mango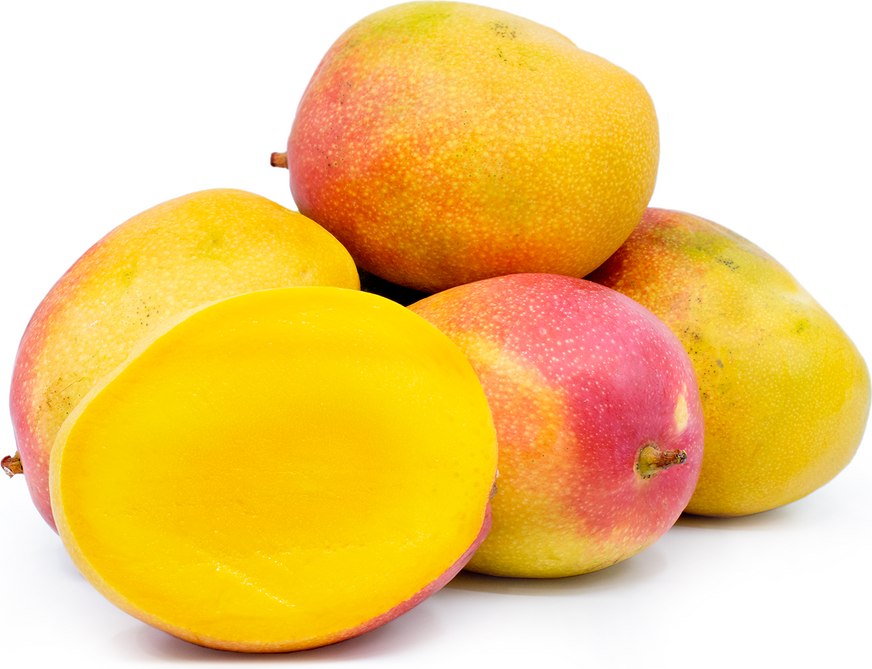 It is a large egg-shaped fruit called Haden mango. Ripe hadan is very sweet, with a creamy texture and very little bitter or sharp green flavors in an immature or less sweet variety. This is definitely the variety that you will be looking for when you search for mangoes in the summer.
It eventually became the parent of many other mango varieties that were later developed in Florida. It is grown from Mulgoba mango seeds planted in Coconut Grove, Florida, in 1902.
The bite of the juicy, rich pulp with its syrupy sweet taste will convince everyone of the value of this exceptional mango variety. Ripe flesh is smooth with a small amount of fiber to the pit.
The mango is a beautiful evergreen tree with long, narrow leaves and an open, rounded canopy that is often used as a focal point in tropical gardens. Like a screen or a small evergreen tree in the shade, Haden has tremendous edible landscape value. The tree is covered in bunches of white to pink flowers in the spring, and the beautiful multi-colored fruits end the season in late summer.
17. Vanraj Mango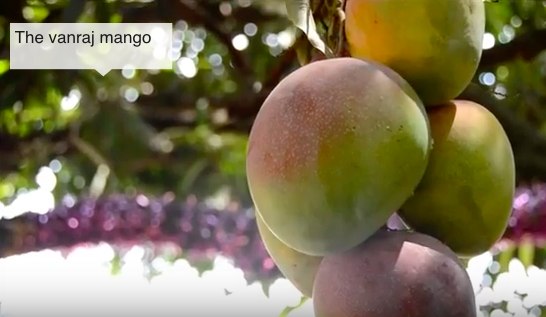 Vanraj Mangoes is a rare mango variety sold in Gujarat, especially in the city of Vadodara. Due to high demand, prices for this fruit are usually slightly above average. Vanraj Mango is generally oval in shape, resembling an egg, but slightly larger. With reddish skin on the upper side, it almost looks like the rare fruit is blushing. In addition, since Vanraj mango is one of the mid-season mango varieties, it has excellent keeping quality, which means that a large number of people are fans of it.
18. Himsagar Mango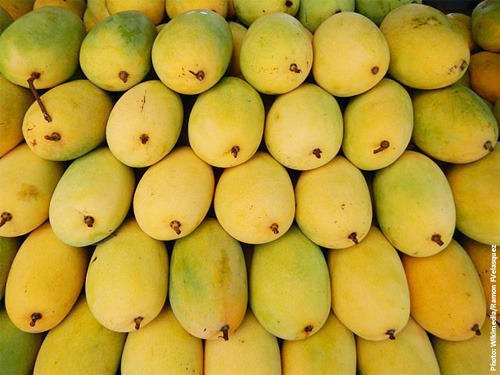 One of the Nawabi towns in West Bengal, Murshidabad, is famous for its huge variety of delicious mangoes. About 230 km from Kolkata, the city is easily accessible by road and rail. Known for its species, such as Kishan Bhog, Himsagar, Nawabpasand, and Begumpasand, Murshidabad is an important region for India's growers and exporters. Himsagar mango is grown from May to early June.
Himsagar is available from the second week of June to the end of June, with its unmistakable golden hue, the complete absence of fiber, and incomparable sweetness with a pleasant aroma. The fruit is medium in size, weighing from 250 to 350 grams, of which the pulp content is about 77%.
19. Imam Pasand Mango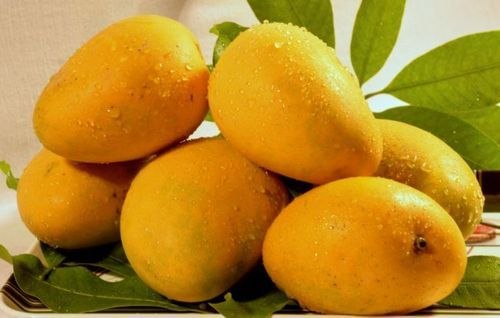 Imam Pasand, grown in parts of Telangana, Andhra Pradesh, and Tamil Nadu and available in May and June, is considered more exclusive and is known as the King of Mango because of its unique flavor. With soft skin, distinct aftertaste, and incredible flavor, Imam Pasand is truly the king of mangoes.
20. Keitt Mango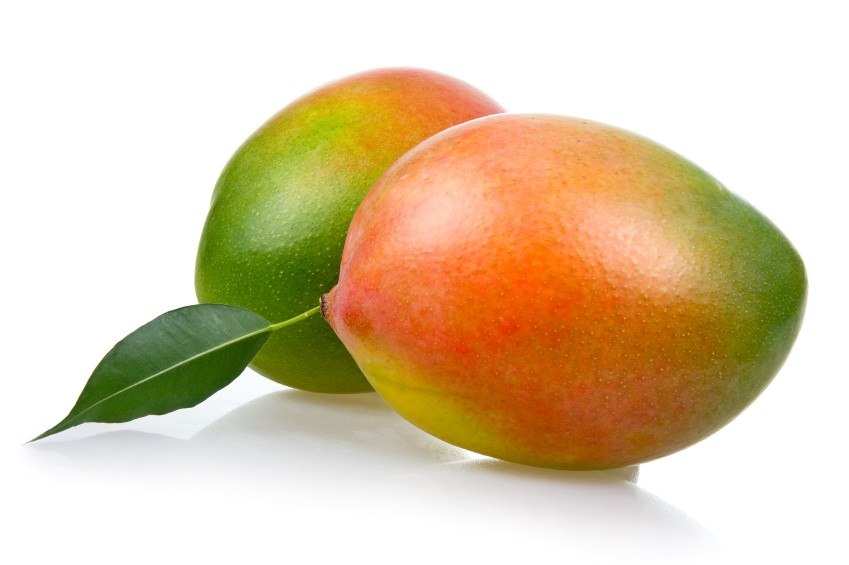 Most are, however, various shades of green through out the entire ripening stage. The Keitt is definitely one of the most confusing mangoes for consumers in terms of coloring and ripening. It has a tart but sweet flesh, somewhat reminiscent of Meyer's sweet lemon, and when ripe, it has a buttery smooth texture.
These mangoes remain green even when fully ripe. To see if they are ready to eat, you will need to squeeze lightly on it to see if they give a little. If they're rock hard, you can put them in a paper bag to ripen for a few days – just like you already do with peaches!
21. Kent Mango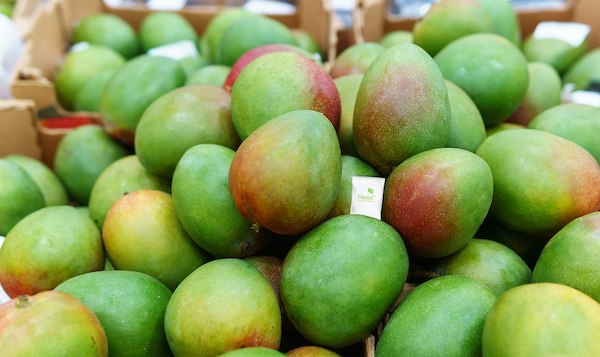 After all, born from India's Totapuri mango (preferably from its sweet pulp) and yellow mango, Kent offers a sweet, juicy taste and almost no fiber in its pulp, and its deep orange hue is also popular with most Americans familiar with mangoes. Kent tends to be softer when ripe than other round varieties found in the United States.
Kent is grown on a limited commercial scale outside the United States, especially in Latin America. Today it is still widely grown as a houseplant nursery in Florida, where it remains popular. Kent is the parent of several other Florida mangoes, including Young and probably Gold Nugget and Jakarta.
22. Kesar Mango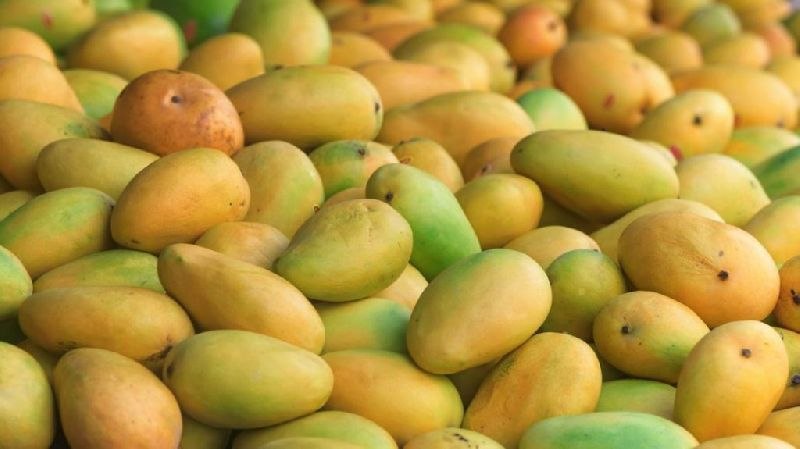 The Kesar mango owes its name to its saffron appearance and heavenly taste. This variety, widely known for its different sweet flavors, is considered the "queen of mangoes." Girnar hills of Junagadh, Gujarat, are famous for their Kesar mangoes. These hills are located 320 km from Ahmedabad and can be reached by road and rail. Mango Kesar, available from May to July, is famous as an ingredient in exotic dishes.
23. Kilichundan Mango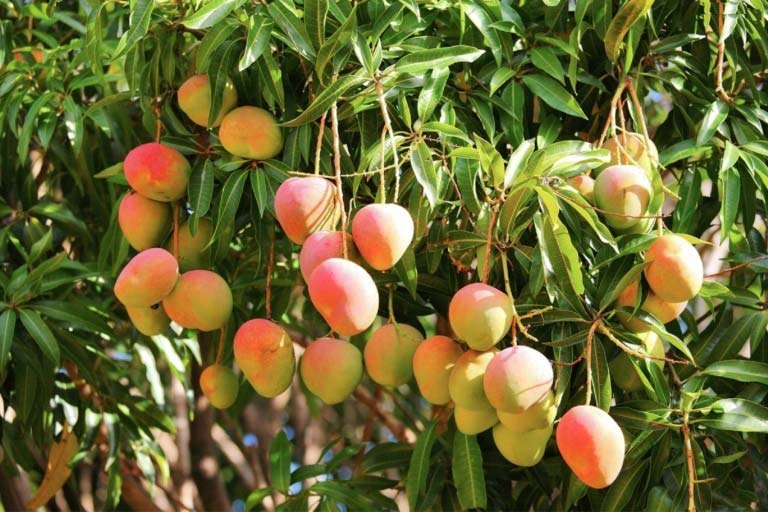 Kilichundan mangoes are relatively large in size and are sold in large quantities in different regions of Kerala. The name of this fruit comes from the fact that its end resembles a bird's beak, and this is exactly what Kilichundan means in Malayalam. You will find that it is a medium-sized tropical tree with a lot of greenish-yellow mangoes. In addition, this fruit is used in many households and restaurants to make delicious curries and pickles.
24. Kishan Bhog Mango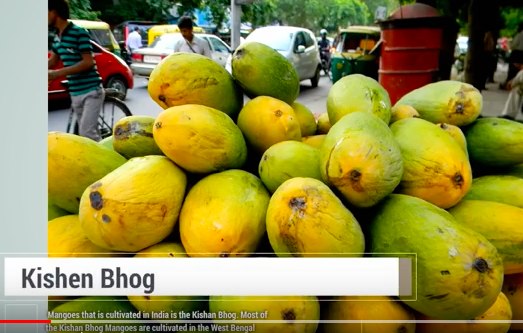 Kishan Bhog is another popular mango variety from West Bengal and Bihar that is very rich in flavor and taste. Round in shape and sweet in taste, Kishan Bhog is sold in large quantities in West Bengal. Most of the fruits of this variety have a rich flavor, sweet and larger in size. The keeping quality of Kishan Bhog is pretty good. The Kishan Bhoga mango contains negligible amounts of turpentine, which is why it is in 10th place in our count.
25. Konkan Raja Mango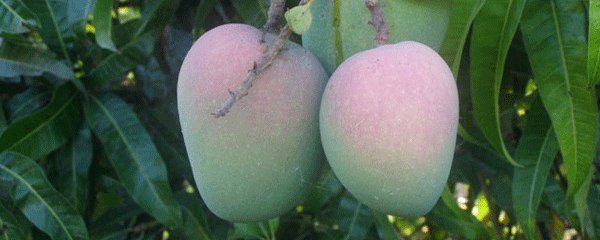 Konkan Raja is one of the most beautiful mango varieties in India. They are grown in areas of Tamil Nadu. Mango pulp, marinades, and many other dishes can be made from this mango variety.
26. Lakshmanbhog Mango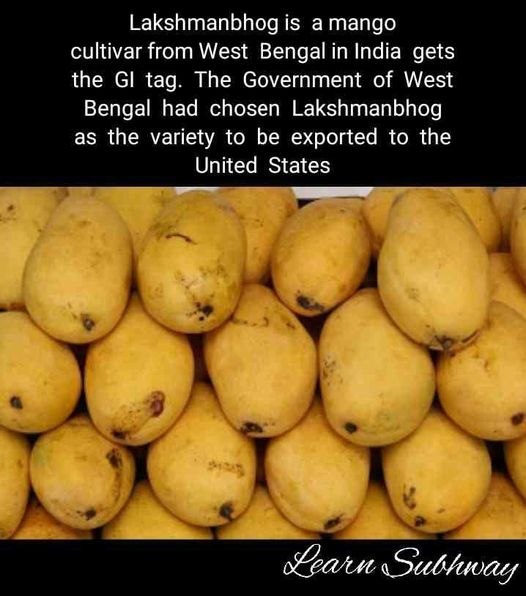 Mango Lakshmanbhog, grown exclusively in the Malda region of West Bengal, is usually offered in June and July. With a shiny golden-reddish skin and just the right amount of sweetness, these mangoes have been individually selected by the West Bengal government for export to the United States.
27. Lalbagh Mango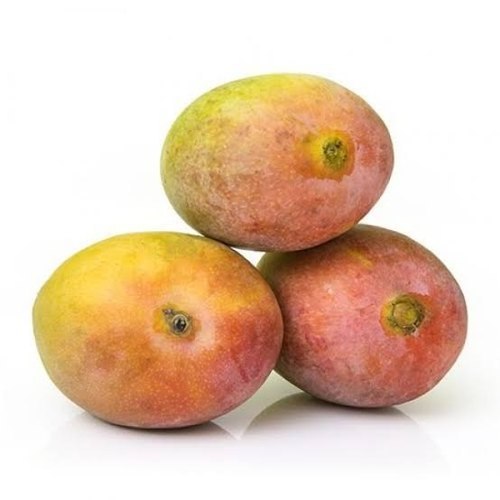 This type of mango is one of the delicacies of Maharashtra. The color of the mango is red and tastes good. Basically, this type of mango is used for making pickles, fresh juice, and desserts. Lalbagh mango is a special mango cultivated in Maharashtra. It is in high demand and is shipped all over India and even exported outdoors.
28. Langra Mango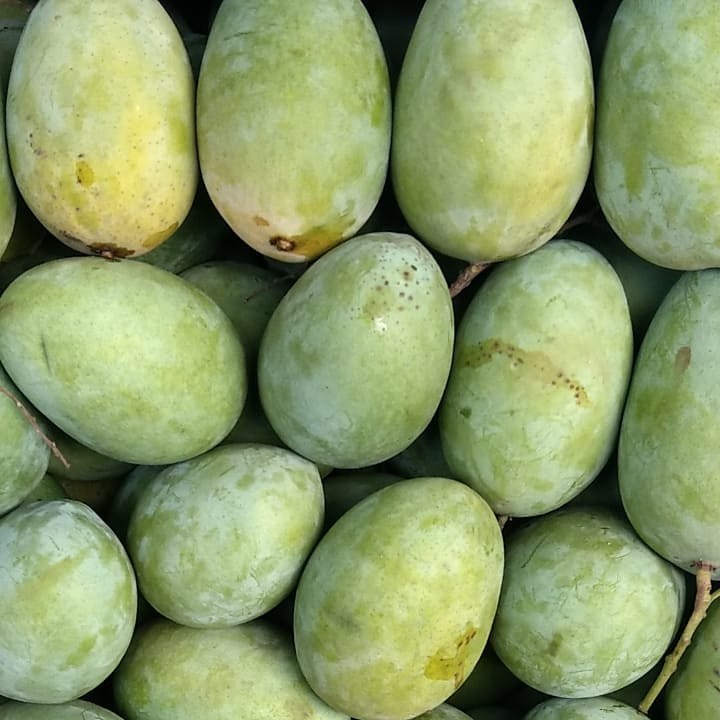 This mango originates from Varanasi, which gave it the name Banarasi Langra. Today, mangoes are widely grown in the northern regions. India. Most fruits grow on the market at the end of July. The mango is green in color and retains it even after ripening. Langra is the best mango in the world.
29. Totapuri Mango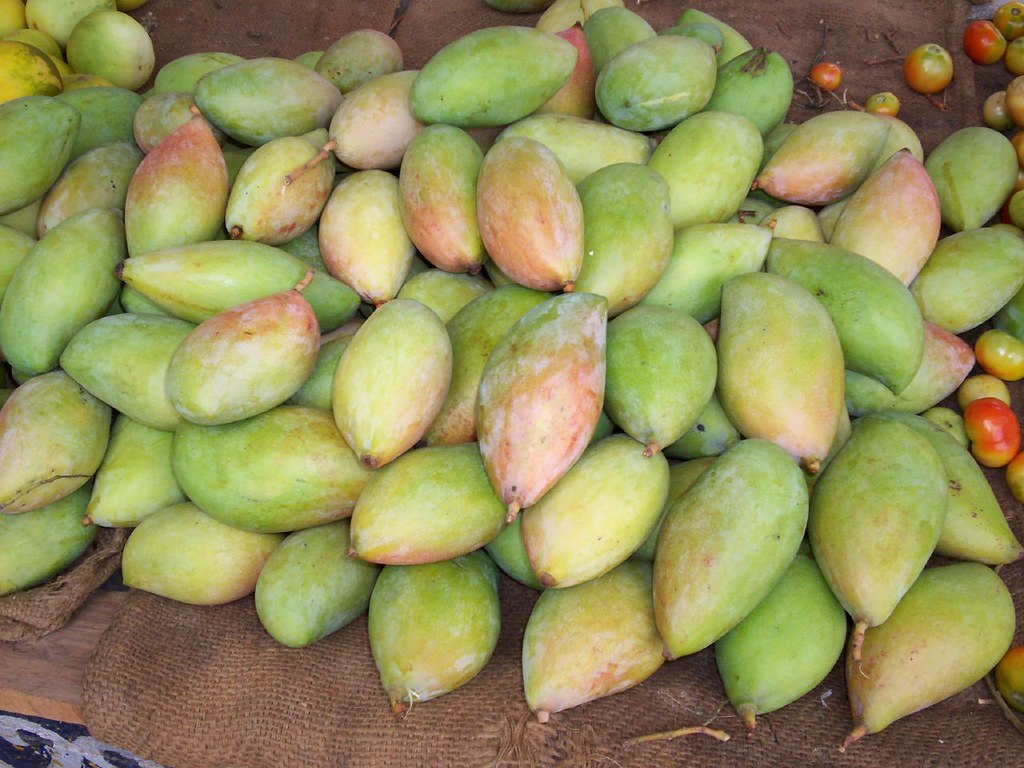 It has one of the unique forms of mango! It is oblong, with pointed edges, golden yellow in color. The fruit has a different sweet and sour taste and is marketed in early summer in India. Mild in taste and greenish, this mango variety resembles a parrot's beak.
It also bears the names Bangalore, the Collector, Kallamai, Kili Mooku, Gilli, Mukku, and Sanders.
30. Malgoa/Mulgoba Mango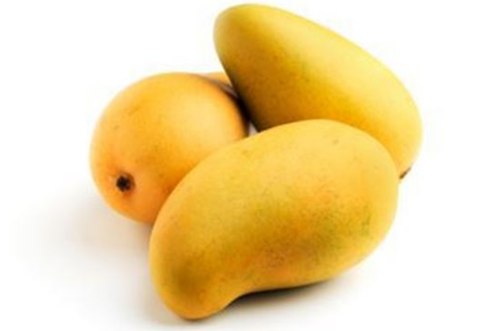 Mango malgo or mulgoba are known for their almost round shape and surprisingly thick skin. Mango malgo, grown mainly in the Tamil Nadu regions, especially in Salem, during the peak season in July and August, is large in size and rich in pulp and juice. They are usually considered one of the best mango varieties in the world.
31. Mallika Mango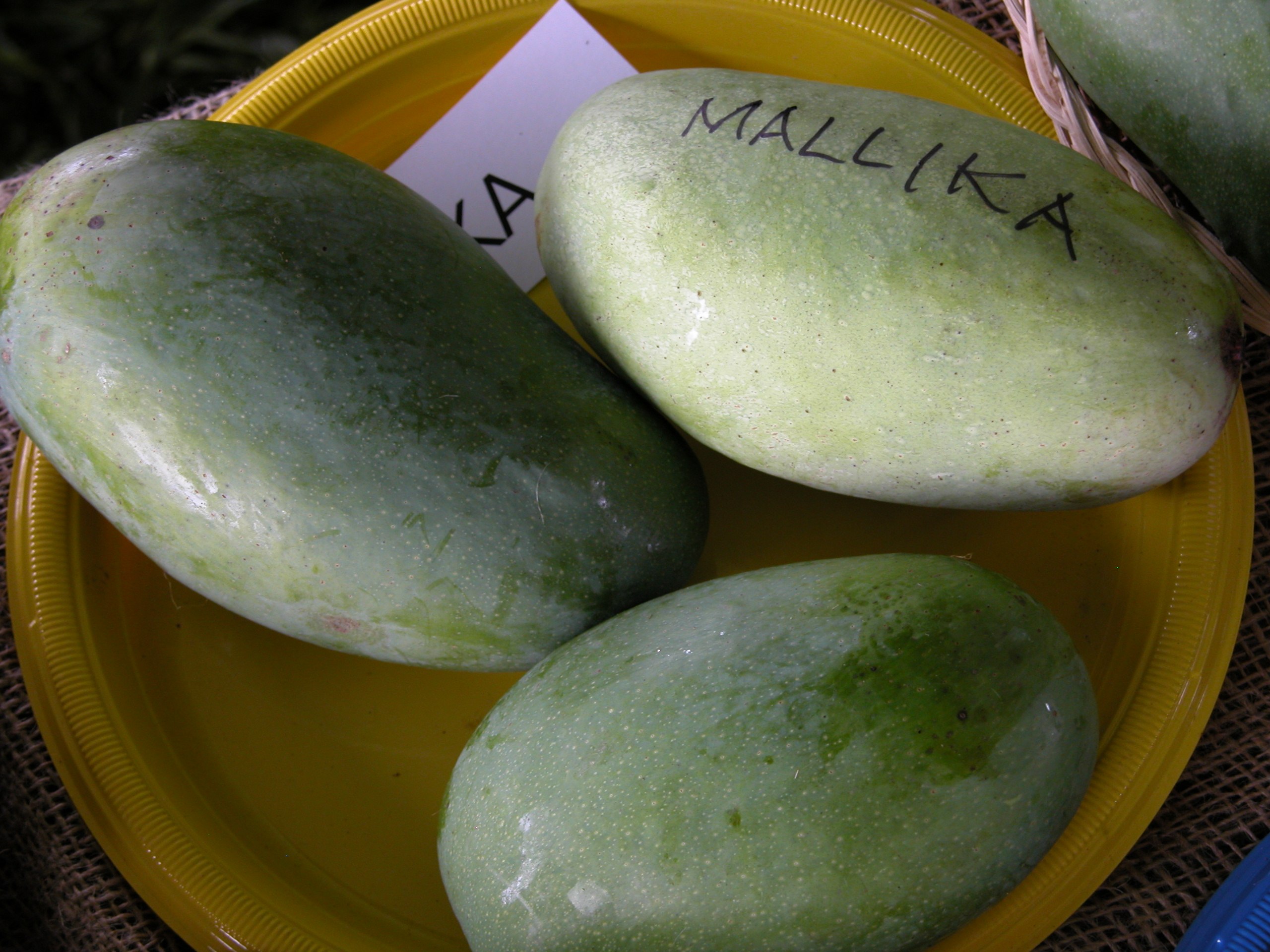 Mallika, known for its exceptional sweetness with tinges of honey, citrus, and melons, is a hybrid of Neelam and Dasheri mangoes. These mangoes usually hit the market relatively later than other mangoes in June and July. They are high-quality, orange colored fruits without fiber.
32. Mankurad Mango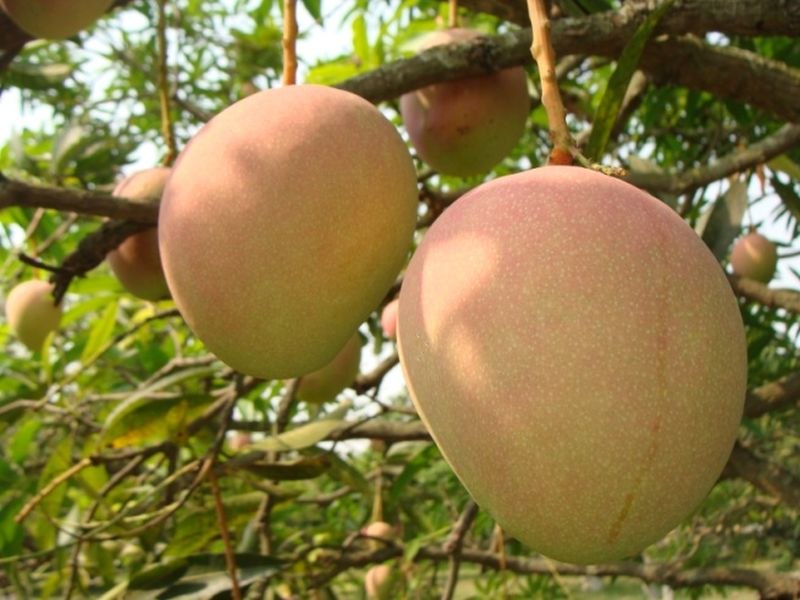 The most popular mango variety in Goa, Mankurad is a mid-season fruit with much lower fiber content, naturally sweetened, and known among mango connoisseurs as better than the well-known Alphonso mango. These mangoes are usually available in local markets as early as April.
33. Najuk Mango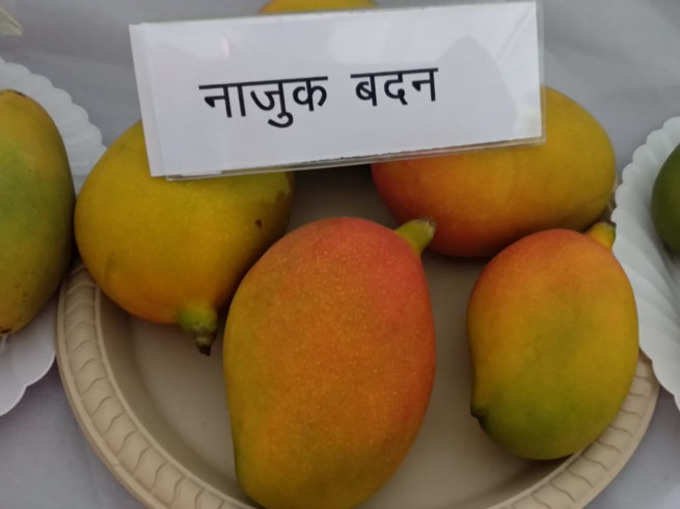 During the festival, junk mango is one of the most valuable varieties of mango to be seen during the festival. These mangoes are delicious and look fantastic. They are red mangoes, huge, and taste similar to the sweet mangoes.
34. Neelam Mango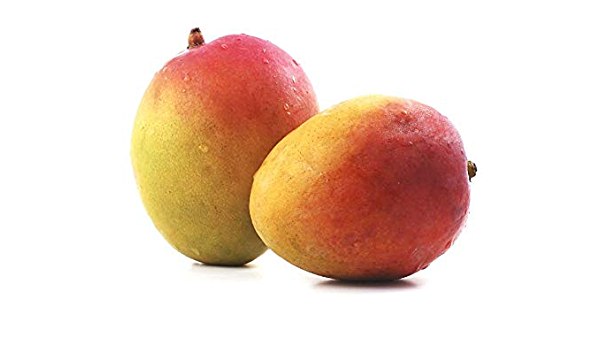 Although the tastiest and most varied Neelam mango is grown in nearly all parts of India, it comes from Andhra Pradesh in May and July. Neelam Mango has a specific sweet smell compared to other mangoes and is generally smaller in size, with a slightly orange tint.
35. Paheri/Pairi Mango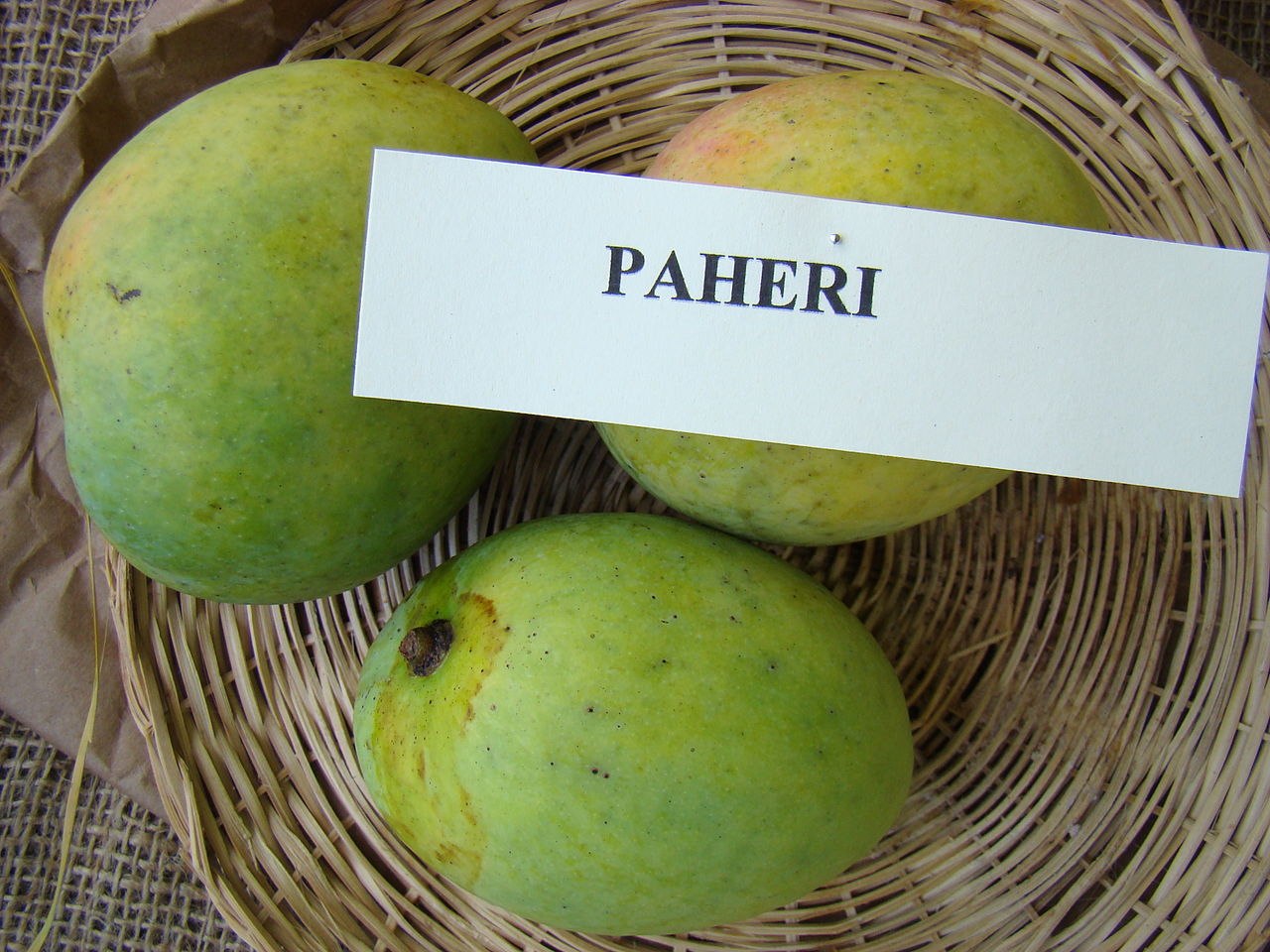 Established by local traders in Gujarat as pure honey, the Pairi Mangoes are usually offered at the start of the mango season in April and July. Although this mango is not as sweet as honey, it has a noticeable sourness and sweetness.
36. Palmer Mango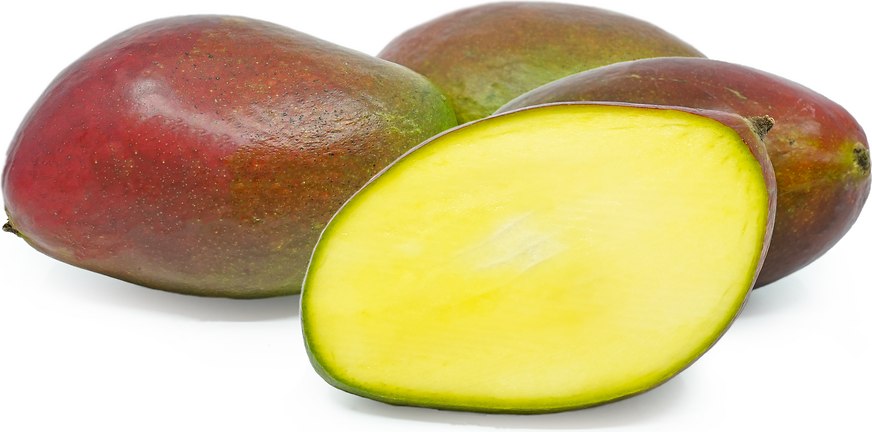 These mangoes are grown in Maharashtra and are quite popular in the region. They are red and have a wonderful aroma. Some mango varieties may have color and aroma but may not taste perfect. However, these mangoes have it all. They have color, texture, and taste.
37. Philihara Mango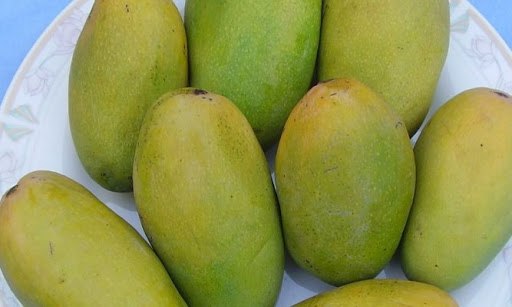 Malihabad of Lucknow district is a popular mango belt in northern India, known for its list of different varieties of mangoes in India such as Dussheri, Chausa, Fazli, Lucknowa, Jauhari, Lakhnaua Safeda, Munzar Aamin, Nazeer Pasand, Japani Lakhnaua, Kaccha Meetha, Paan mango, Ramkela, and Kala Pahad.
38. Rajapuri Mango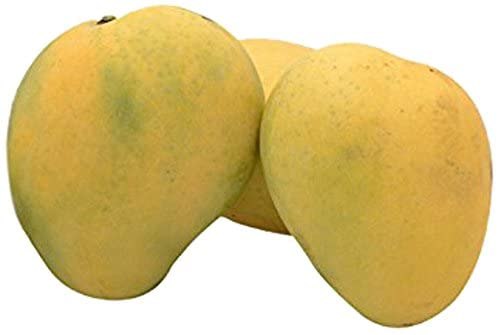 The Rajapuri mango is known for its large size, sweet taste and is widely used in various foods. Rajapuri mangoes are large and green in color.
39. Raspuri Mango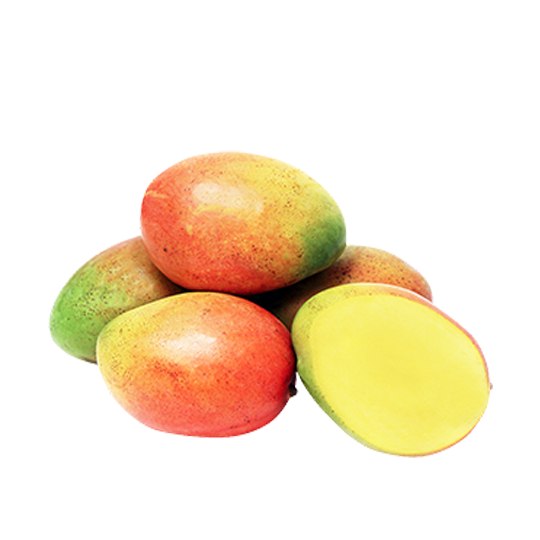 Mango Raspuri, grown primarily in southern Karnataka via Bangalore, Kolar, Ramanagara, and others in May and June, is an extremely popular mango variety. With its oval shape and almost inedible skin, Raspuri Mango can outperform any other mango in terms of flavor and fruit juice if grown and harvested at the right time.
Raspuri is an oval-shaped mango with an excellent taste and juicy texture, considered the queen of mangoes in India.
40. Rumani Mango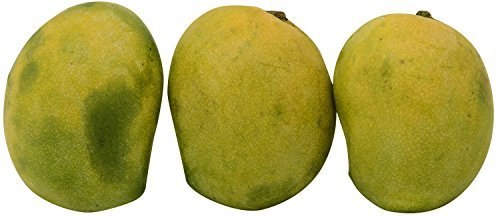 They are sold in abundance in Tamil Nadu and some other regions of Chennai. Rumani mangoes have a greenish-yellow skin that offers excellent taste and a juicy texture. This fruit is extremely rich in carotenoids, which are the precursors of Vitamin A and Vitamin E and are therefore beneficial to human health. In addition to consuming this delicious fruit raw, people now consume Rumani mango in smoothies, jellies, ice cream, jams, and yogurts.
41. Safeda Mango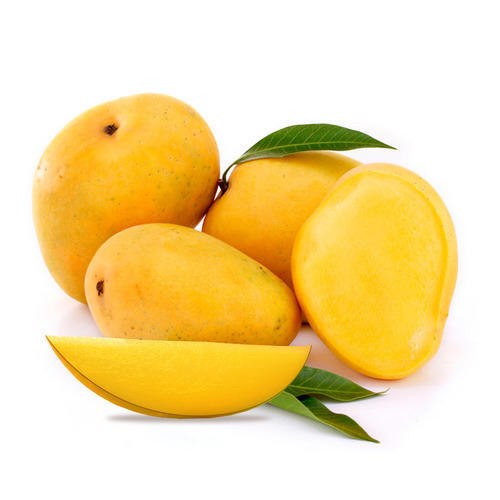 Safeda, Banganpali, or Benishan Mango is a popular fruit in several regions of Andhra Pradesh, especially in the city of Banganpalle, which is evident from its name. Often referred to as the "King of Mangoes in South India," this fruit is significantly larger than other mangoes commonly sold in the mid-season market and weighs an average of about 350-400 grams. With a fleshy texture, this mango's thin and hard skin is sweet in taste and lacks fiber. Plus, Safeda Mango is known to be rich in vitamins A and C, so it has health benefits.
42. Sein Ta Lone Mango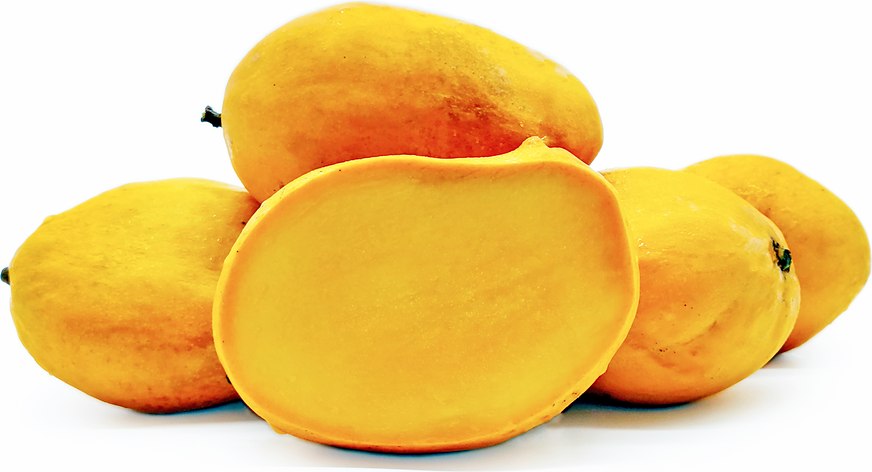 Sein Ta Lone Mango from Myanmar, also known as diamond solitaire mango, is one of the many mango varieties available in Myanmar. You are considered by many to be the finest mango in Myanmar, comparing it to the finest mangoes in the world for its delicious aroma, sweetness, juiciness, and non-fibrous nature. Everything you love about mango is at Sein Ta Lone.
Since the season is only two months short and will end in June, don't miss your chance to taste the Myanmar Sein Ta Lone mango and fall in love with Mangoes again.
43. Sindhura Mango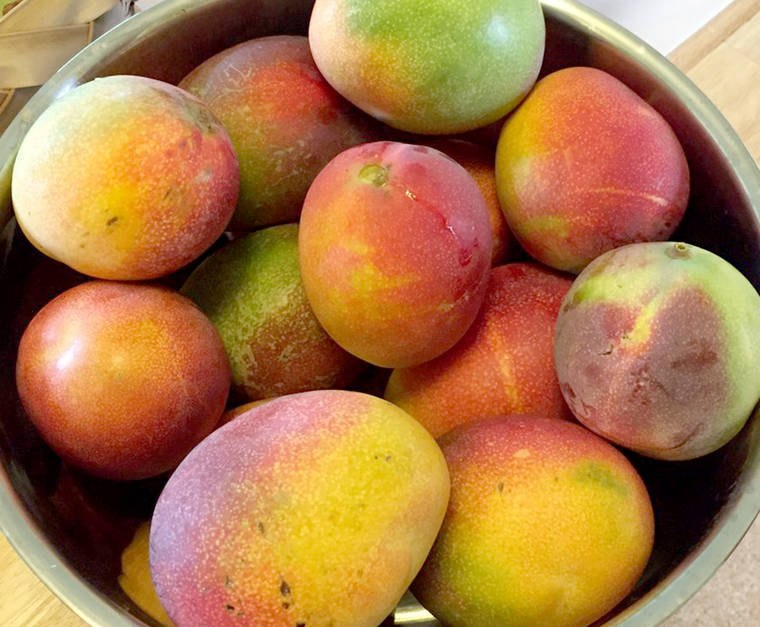 This variant is sweet but has a slight tanginess and an aroma that stays in the mouth for a long time. This is very good for preparing shakes as the pulp has a nice yellow color.
Various in appearance with red on the outside with sweet yellow flesh.
44. Subarnarekha Mango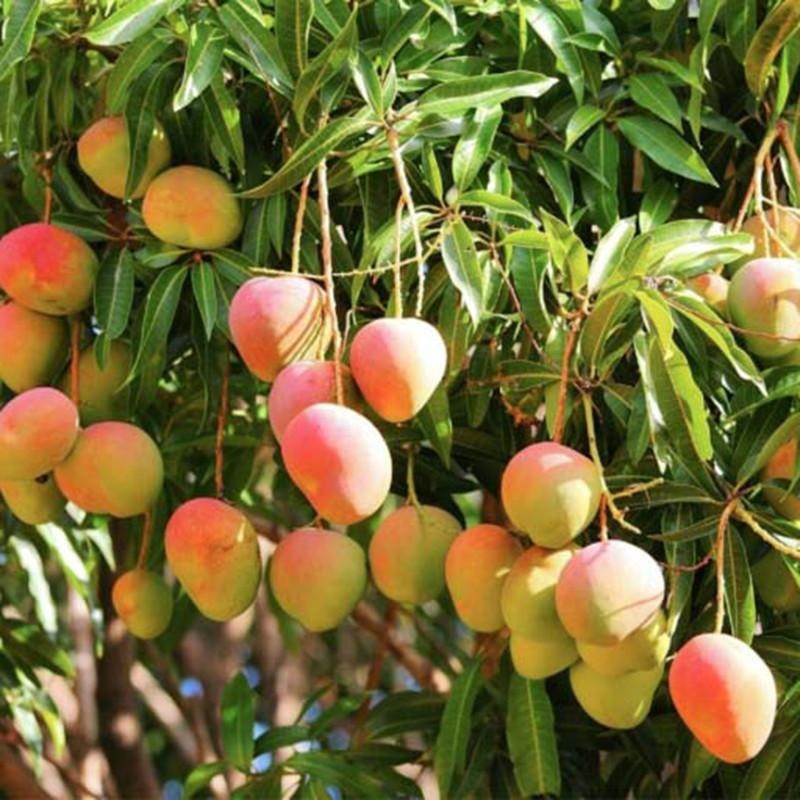 Suvarna Rekha is also called Sundari in North India, and Latsundari in Orissa comes from Vishakapatnam in Andhra Pradesh. Fruits are light cadmium yellow in color with red jasper blush and many small bright spots. The fruit has a sweet taste and good quality plentiful juice.
45. Tommy Atkins Mango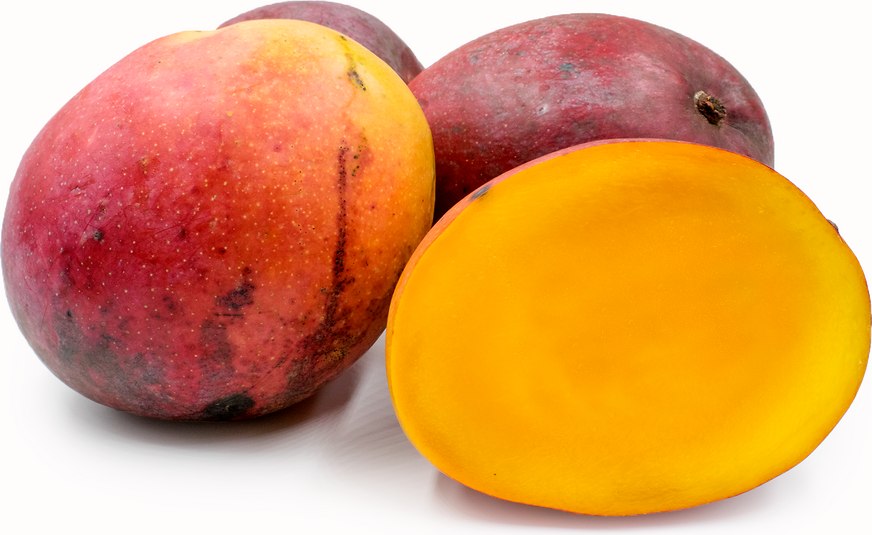 Tommy Atkins mango is native to Florida. It is the most widely grown cultivar in the United States. This fruit is grown mainly in Brazil, Mexico, Guatemala, and Ecuador. This delicious mango variety can be eaten from March to July.
Tommy Atkins mango is a medium to large mango variety weighing up to two pounds each. They are broadly oval with green skin, almost always covered with a dark red blush with occasional orange or yellow accents. The smooth skin is covered with small yellow-green lenticels (pores) that look like freckles. The skin is thick, protecting the firm, dark yellow flesh during transport. Tommy Atkins mango is juicy, with a slight fibrous pulp and a slightly sweet taste. To determine the degree of ripeness, the fruit should be lightly squeezed.
Tommy Atkins mango is available all year round, with peak season in late spring and summer months.
Tommy Atkins' mangoes are an excellent source of vitamin C and vitamin A and a good source of fiber. They also contain folate, vitamin B6, and minerals like potassium, calcium, and iron. Like most mangoes, Tommy Atkins mangoes contain enzymes that are beneficial for digestion. Those who are sensitive to poison ivy or poison oak should be careful when handling mango peel, and irritation may occur.
These are just a few of the varieties of mango found in India. There is a reason why India considers mango to be the national fruit. India – a tropical paradise – the best time to grow mangoes. As a result, new varieties are always created and found. There are about 1,500 mango varieties in the subcontinent, according to the National Horticulture Board. So, travel to India and find these delicious, rich mango varieties and more!